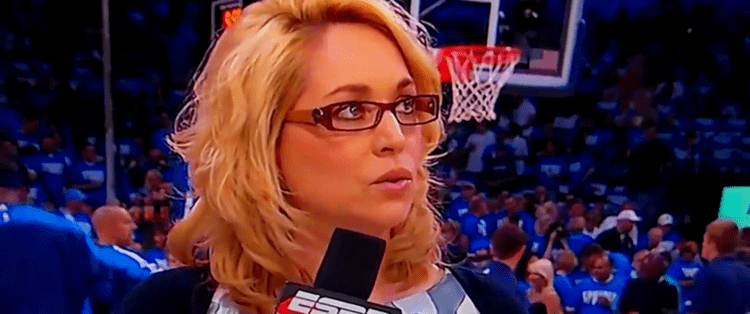 Born in West Islip, New York, and raised in Manasquan, New Jersey, Doris Sable was the youngest of eight children. She started playing basketball in the second grade. Her basketball idols growing up were Kyle Macy and Kelly Tripucka.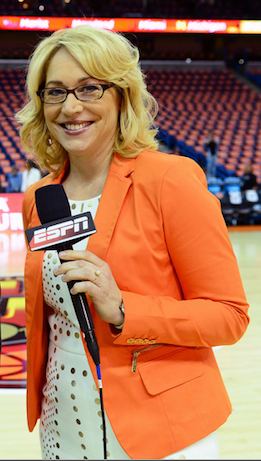 She played as a point guard at Manasquan High School. She was recruited by several eastern colleges. During her college years, Doris was known to spend summers on the New Jersey shore, frequenting in particular the summer hotspots Leggetts and the Parker House.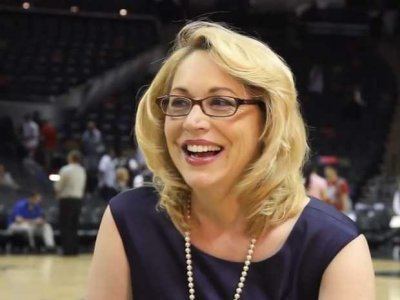 She attended Providence College in Providence, Rhode Island. Sable was a member of the Providence Friars women's basketball team, again as a point guard.
During her senior year, Sable led the Big East Conference in assists. She was a second-team All-Big East player once and twice made the all-tourney team of the Big East Women's Basketball Tournament. As a senior in 1987 she was the college's Co-Female Athlete of the Year.
She left Providence as its all-time leader in assists and as of 2012 was still second in that career category. She was later inducted into the Providence College Hall of Fame in 1999, the fifth woman so honored.
At Providence, Sable earned a bachelor's degree in health service administration/social work and later a master's in Education.
Sable married Gregg Burke in 1989. The couple had two children, born around 1993 and 1995. She and her husband subsequently divorced.
Burke began her broadcasting career in 1990 as an analyst for women's games for her alma mater on radio. That same year, she began working in the same role on Big East Women's games on television, and in 1996 she began working Big East men's games. She has been the lead analyst for ESPN's coverage of the WNBA, and since 1997 has been the primary radio and television voice of the New York Liberty. In 2003, Burke was named to ESPN's top men's basketball team working with Dick Vitale on the men's games and working the sidelines for ESPN and ABC for their coverage of the NBA. In 2000, Burke became the first woman to be a color analyst for a New York Knicks game on radio and on television; she is also the first woman to be an analyst for a Big East men's game, and the first woman to be the primary analyst on a men's college basketball conference package. Since 2009, she has served as a sideline reporter for the NBA Finals for ABC Sports.
In 2010, she was featured as the new sideline reporter for 2K Sports's NBA 2K11 video game. She has appeared in each edition since, including the latest in the series, NBA 2K17.
In October 2013, Burke signed a multiyear contract extension to serve as an NBA commentator for ESPN. On November 13, Burke debuted on ESPN's NBA pre-game show "NBA Countdown", alongside analysts Jalen Rose and Avery Johnson.
In 1999, Burke was inducted into the Providence College Hall of Fame. In 2003, she received the USA Today Rudy Award as the Best New Face in Sports Television. In the spring of 2004, she was honored with induction into the Institute for International Sport's Scholar Athlete Hall of Fame, and in the spring of 2005 Providence College awarded her with an honorary doctorate degree. In October 2006, she was inducted into the New England Basketball Hall of Fame. Also in 2006, she became a member of the North Providence Hall of Fame. In January 2012 she received the Silver Anniversary Award in recognition of her athletic and professional accomplishments from the NCAA. In 2012, she called the Big East tournament and was a reporter during the championship game.