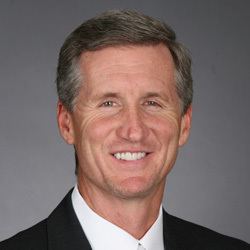 Breen, a 1979 graduate of Salesian High School and a 1983 graduate of Fordham University, and as of 2016, he is currently in his 25th season as an NBA broadcaster, with some of those 25 taking place while Breen worked for NBC up until 2002, the network's last year as both an NBA and WNBA broadcaster. He is also the main voice for New York Knicks games on MSG Network.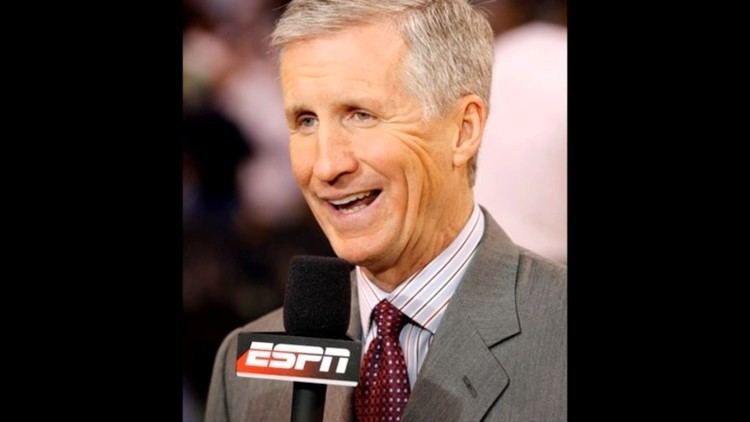 He first worked with the Knicks as a radio announcer for WFAN from 1992–97, when he was promoted to television play-by-play upon Marv Albert's firing following his infamous sex scandal. He later became Albert's backup upon his return in 1999, before finally becoming the lead play-by-play upon Albert's second dismissal in 2004. On February 8, 2006, with the departure of Al Michaels from the network, ABC announced that Breen would take over as the lead broadcaster for the NBA, including the NBA Finals. His broadcasting career started doing play-by-play for the Marist College Red Foxes basketball team in 1985. Other than his role as ABC's main play-by-play on Sundays, Breen usually works for ESPN on Fridays, and occasionally on Wednesdays, with the rest of his schedule reserved for MSG. He has also called college basketball games for ESPN.
When the Knicks made the 2011 NBA Playoffs, he did not call any of the games for MSG due to his involvement with ESPN and ABC; he did call Games 3 (with the MSG broadcasts handled by Kenny Albert) and 4 for ESPN and ABC, respectively.
Some of Breen's current and past broadcast partners were employed with the Knicks at one point. The list includes former Knicks head coaches Hubie Brown and Jeff Van Gundy, former Knicks players Mark Jackson and Walt Frazier, and former Knicks radio color announcer John Andariese.
In addition, he is also the voice of the NBA Live, beginning with NBA Elite 11, alongside his usual ESPN partners Mark Jackson and Jeff Van Gundy. However, the series was canceled indefinitely. He did voice along with Van Gundy in the NBA Live series beginning with NBA Live 14.
Breen has announced in 5 Olympic Games during his career, 1 Winter Olympics and 4 Summer Olympics. At the 1996 Summer Olympics in Atlanta, the 2000 Summer Olympics in Sydney, and the 2004 Summer Olympics in Athens, Breen called basketball, handling play-by-play for both the men and the women. At the 2002 Winter Olympics in Salt Lake City, Breen called ski jumping. Breen served as a play-by-play announcer for NBC Sports coverage of men's and women's Basketball at the 2008 Summer Olympics.
Breen has been a fixture on the radio as well. He began his professional radio career as a sportscaster on WNBC radio in the early 1980s, and frequently substituted for Dave Sims as host of "SportsNight" on the station. From 1988–2000, Breen did the sports segment on the WFAN and nationally syndicated Imus in the Morning talk/comedy radio show. Breen became noted for his deadpan delivery of false sports news, such as in the mid-1990s reporting that in the previous night's Mets game, "Félix Millán went 4-for-4 with 3 runs scored" (Millán retired in 1977).
Breen resides in Long Island, New York with his wife Rosanne and their three children, Michael, Nicole, and Matt.