Name

Dilawar Babbar








Similar

Balwant Singh Rajoana, Beant Singh, Jagtar Singh Hawara, Sukhdev Singh Babbar


Height

5ft 9in




Eye Colour

Black




Hair Colour

Black




Nationality

Indian




Zodiac sign

Leo




Religion

Sikhism




Born

18 August 1970 (age 25), Panjgrain, Punjab




Died

31 August 1995 (aged 25) Chandigarh




Siblings

Chamkaur Singh, Harvinder Singh
Gurbax Singh Bains On History Of Shaheed Bhai Dilawar Singh Babbar Ji
Dilawar Singh Babbar now known as Dilavar Singh Jaisinghvala ( after best friend Balwant Singh Rajoana in his letters confirmed he was not a Babbar nor did he use the name Babbar )was the assassin of Beant Singh, the chief minister of Punjab. He was a serving Punjab Police officer when he joined Babbar Khalsa International and became a human bomb to assassinate the Chief Minister of Punjab.
Contents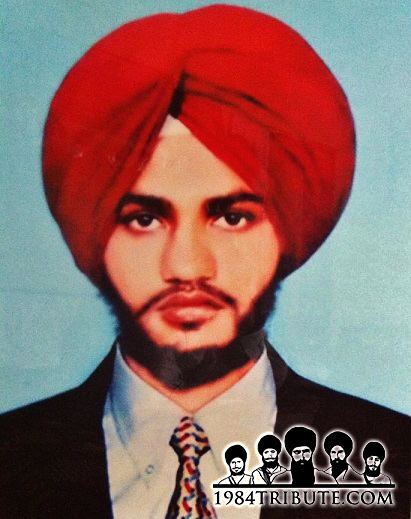 He assassinated Beant Singh by blowing up his bullet-proof car at 5 p.m. on August 31, 1995 in the Punjab and Haryana Civil Secretariat, Chandigarh. Beant Singh was allegedly blamed for thousands of extra judicial murders of Sikhs. Beant Singh was made chief minister when Sikh parties had boycotted the elections. With voter turnout in the low twenties, Beant Singh's governance was widely believed by the Sikhs as lacking legitimacy. The killing was in retaliation for alleged mass scale human rights violations during Beant Singh's reign.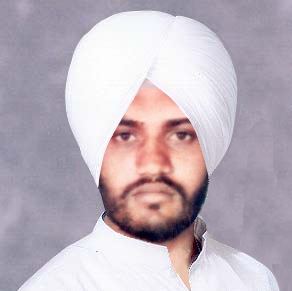 Family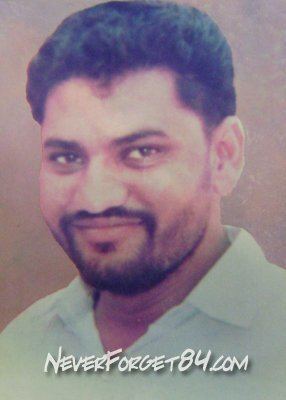 Dilawar Singh's mother, Surjit Kaur, and father, Baba Harnek Singh, live in Guru Nanak Nagar, Patiala, Punjab, India. His father was a government employee. Dilawar Singh had two brothers. His elder brother Chamkaur Singh is a senior clerk in the Department of Youth Service, Government of India. His younger brother's name is Harvinder Singh.
Assassination of Beant Singh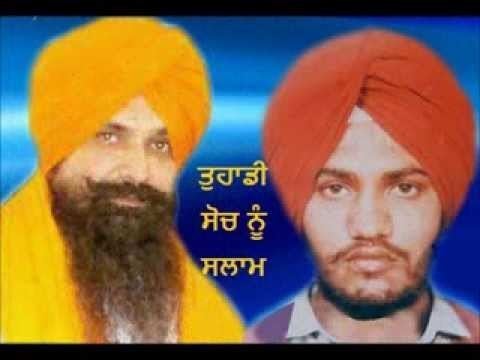 In Punjab between 1992 and 1995, at a time when the Khalistan revolutionary movement was active in the state and the Indian government was aggressively seeking to control the movement. It is alleged by Khalistani fighters that, during Beant Singh's tenure, upwards of twenty-five thousand of Sikh civilians were disappeared and killed and their bodies cremated by the police in extrajudicial executions. As per Asian Human Rights Commission, "Government under Chief Minister Beant Singh created a situation where even subordinate police officers became the judge, jury and executioner of innocent people. Sikh boys were picked up from their houses or fields and taken blindfolded to isolated places and told to run. A burst of AK-47 rifle-fire ended their lives." Dilawar Singh, who was a police constable at that time, conspired with Balwant Singh Rajoana, a police officer, to kill Beant Singh. Based on a coin toss, Dilawar was chosen to be the suicide bomber with Rajoana as a backup. The attack on 31 August 1995 resulted in the death of Beant Singh, Dilawar Singh and 17 others, and, on 25 December 1997, backup police officer Rajoana confessed his involvement while blaming the Indian government that it has murdered its own innocent people and promoted and honored the killers of Sikhs, its Chief Minister Beant Singh had licensed fake encounter killings, rape, abductions, and secret cremations which remains unpunished even today, refused to contest the court proceedings because of his lack of trust in the Indian judicial system, and death penalty was awarded to him.
Awards and afterwards

On 23 March 2012, he was awarded with the title of "National Martyr" by Akal Takhat, the highest temporal seat of the Khalsa.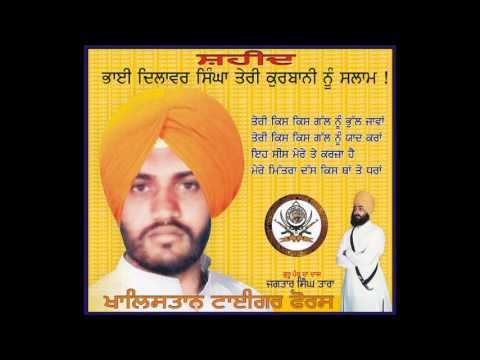 His death anniversary functions are regularly held in India and abroad. The Khalsa Action Committee (KAC), an umbrella organization of several Sikh organizations, honoured the father and mother of Dilawar Singh, Harnek Singh and Surjit Kaur with the Shaheed Baba Deep Singh gold medal at a function in the city of Amritsar. He was also given the title of 'pride of the nation' by Sikhs.
References
Dilawar Singh Babbar Wikipedia
(Text) CC BY-SA