Instruments

Keyboard, Guitar




Role

Keyboardist




Name

Derek Sherinian




Labels

InsideOut, Magna Carta




Years active

1982–present







Born

August 25, 1966 (age 49) Laguna Beach, California, United States (

1966-08-25

)


Genres

Instrumental rock, progressive metal, progressive rock, hard rock, jazz fusion, neo-classical metal




Occupation(s)

Musician, composer, producer




Associated acts

Dream Theater, Planet X, Alice Cooper, Kiss, Yngwie Malmsteen, Billy Idol, Black Country Communion, Joe Bonamassa, PSMS




Education

Berklee College of Music, Soquel High School




Music groups

Dream Theater (1994 – 1999)




Albums

Falling into Infinity, Live in Tokyo, Black Utopia, Once in a LIVEtime, Oceana




Profiles




Myspace
Keyboard battle jordan rudess vs derek sherinian hd
Derek Sherinian (born August 25, 1966) is an American keyboardist who has toured and recorded for Alice Cooper, Billy Idol, Yngwie Malmsteen, Kiss, Steve Vai, and Joe Bonamassa. He was also a member of Dream Theater from 1994–99, is the founder of Planet X and also one of the founding members of Black Country Communion and Sons of Apollo. He has released seven solo albums that have featured a variety of prominent guest musicians, including guitarists Slash, Yngwie Malmsteen, Allan Holdsworth, Steve Lukather, Joe Bonamassa, Billy Sheehan, Zakk Wylde and Al Di Meola.
Contents
Sherinian has distinguished himself by his aggressive "guitaristic" approach to his keyboard style. He has appeared on the cover of numerous keyboard magazines around the world, including the November 2011 issue of Keyboard Magazine, which declared Sherinian a "Keyboard Hero for a new generation". He has also been called the "King of the Keys" by Guitar World magazine and the "Caligula of Keyboards" by Alice Cooper. His musical influences include Elton John, Van Halen and Jeff Beck.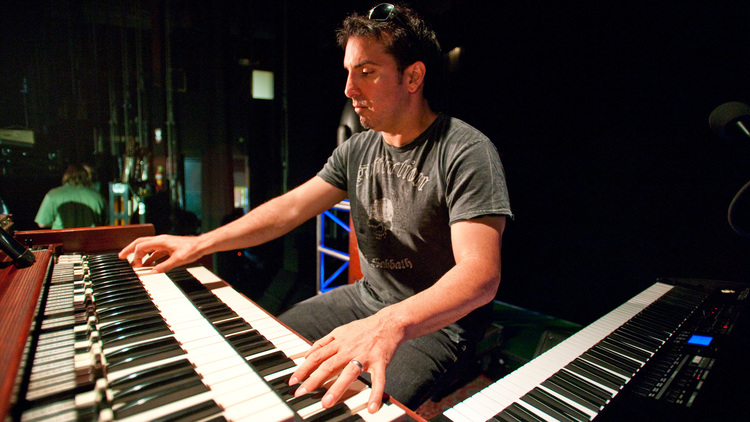 He is of Greek and Armenian descent and has a special interest in Armenian history.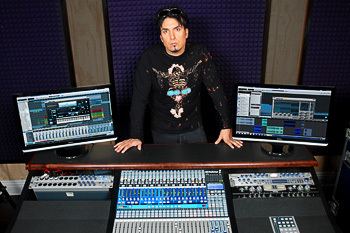 Derek sherinian keyboard solo
Early life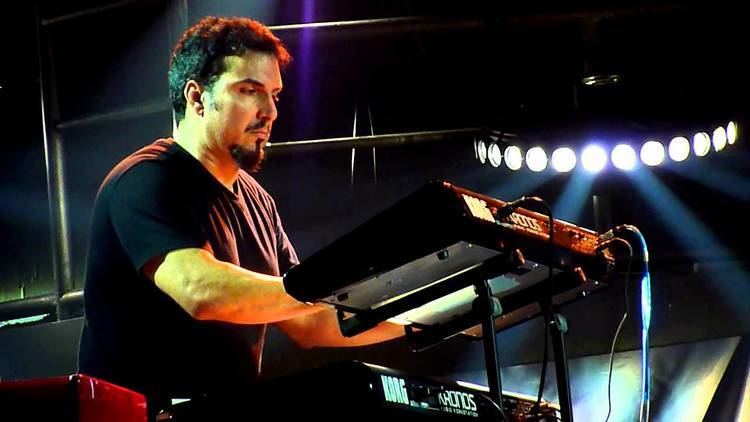 Derek Sherinian was born in Laguna Beach, California. He began taking piano lessons at age five in Santa Cruz, California. After his junior year at Soquel High School, he received a scholarship to the Berklee College of Music in Boston where he was the roommate of future Megadeth guitarist and Trans-Siberian Orchestra musical director Al Pitrelli. He has since studied with other keyboardists, including Mitchel Forman, T Lavitz, Russell Ferrante and Alex Alessandroni.
Buddy Miles, Alice Cooper, KISS
Sherinian's first professional gig after leaving Boston was with ex-Jimi Hendrix Band of Gypsies drummer Buddy Miles touring the Chitlin' Circuit. Sherinian received his first big break with Alice Cooper in 1989 to tour in support of the platinum selling Trash album. Sherinian toured and recorded with Cooper on and off until 1998. Sherinian played offstage keyboards on the 1992 KISS Revenge tour.
Dream Theater
In 1994, Sherinian replaced Kevin Moore in the progressive metal/progressive rock band Dream Theater, originally just for the band's promotional tour for Awake. On February 1995, however, he was made a full-time member of the band. He recorded the albums A Change of Seasons (1995), Falling into Infinity (1997), and Once in a LIVEtime (1998) with Dream Theater before being replaced in January 1999 by Jordan Rudess due to creative differences and turmoil within the band. Sherinian remained on good terms with the band, and reunited with Dream Theater for a one-off concert in 2004, which was recorded and released as When Dream and Day Reunite (2004). The band's performance of "Metropolis Pt. 1" featured an extended improvisation between Sherinian, Rudess, and guitarist John Petrucci.
During the late 1990s, Sherinian released two albums with the progressive rock supergroup Platypus, which also featured Dream Theater bassist John Myung, Dixie Dregs drummer Rod Morgenstein, and King's X guitarist Ty Tabor. The group released two albums, When Pus Comes to Shove (1998) and Ice Cycles (2000), before disbanding in 2000.
Solo career
Since 1999, Sherinian has recorded seven solo albums, featuring performances by numerous highly acclaimed musicians.
Sherinian's first solo album, Planet X (1999), written and recorded with Australian drummer Virgil Donati, led to the formation of a band of the same name (Planet X). Guitar virtuoso Tony MacAlpine was recruited to complete the band. Sherinian has stated that his intention when forming Planet X was to create a group of musicians that "played their instruments so fiercely that they would strike fear in the hearts of all musicians".
In 2001, Derek teamed with drummer Simon Phillips and guitarists Steve Lukather and Zakk Wylde to record Inertia, followed by Black Utopia (2003). For Black Utopia, three new faces joined Sherinian's group: bassist Billy Sheehan, rock guitarist Yngwie Malmsteen, and jazz fusion guitarist Al Di Meola. With respect to this fusion-influenced lineup, Sherinian stated:
I have always been a fan of jazz fusion, but from the perspective of a rock player crossing over to jazz, not vice versa. I think that is how Jeff Beck (who Sherinian stated he hopes to play with in numerous interviews) approached his classic instrumental records and I like to follow in that path.
Sherinian also calls the album "a lot darker and heavier than [Inertia]". In Japan, the cover of Black Utopia was altered to remove the cross in the title without Sherinian's consent; Sherinian has commented that the cross "meant nothing" and was added for aesthetic purposes.
Sherinian extended further into the fusion realm by collaborating with guitarist Allan Holdsworth and violinist Jerry Goodman (formerly of the Mahavishnu Orchestra) on Mythology (2004). In addition to another appearance by Phillips, other musicians appearing on this recording were Zakk Wylde, John Sykes, Steve Stevens, and Tony Franklin.
Since 2002, Sherinian has toured with several well-known artists, including Billy Idol and Yngwie Malmsteen. Derek's fifth solo album, Blood of the Snake (2006), features contributions from Idol, as well as former Guns N' Roses guitarist Slash, John Petrucci of Dream Theater, and Brian Tichy; Phillips, Franklin and Lukather make return appearances. A video for a cover version of Mungo Jerry's "In the Summertime" was released along with the album. Sherinian also worked with duduk master Djivan Gasparyan on the song "Prelude To Battle" on the release, written for his great grandmother who survived the Armenian genocide. In 2009, Sherinian released his sixth solo album, Molecular Heinosity, again featuring Zakk Wylde, Tony Franklin and Brian Tichy. Later that year, Sherinian also performed a one-off acoustic gig with Alice in Chains to launch their Black Gives Way to Blue album.
In September 2011, Sherinian released his seventh solo album titled Oceana, reuniting with Simon Phillips and Steve Lukather, and featuring a guest appearance from BCC bandmate Joe Bonamassa.
Black Country Communion
In 2009, Sherinian became a founding member of supergroup Black Country Communion with Glenn Hughes, Jason Bonham, and Joe Bonamassa. releasing their debut Black Country in 2010. 1n 2011, Sherinian performed on a second Black Country Communion record titiled 2, followed with a nine-week tour of the United States and Europe. Sherinian recorded with Black Country Communion on their 3rd studio release Afterglow. The band split up in September 2012 due to Bonamassa's solo touring schedule leaving little time for performing with Black Country Communion. Sherinian went on to join Bonamassa's solo band in July 2013 until December 2014. BCC reuinted in 2017 to record their fourth album.
Portnoy, Sheehan, MacAlpine, Sherinian (PSMS)
In January 2012, Sherinian performed at two shows with instrumental supergroup Mike Portnoy, Billy Sheehan, and Tony MacAlpine (PSMS) for the Guitar Center Drum Off, and Sabian Live. In the fall of that year, PSMS began rehearsing for a tour and a video of their rehearsal was released on DVD as "InstruMENTAL Inspiration". They toured Europe and Asia concluding with a live DVD/CD "Live in Tokyo" released on September 24, 2013. In 2014, PSMS performed two songs at the TAMA 40th Anniversary Party at NAMM January 25, and also the Progressive Nation at Sea cruise on the Norwegian Pearl February 18–22, co-promoted by Sherinian and Portnoy.
Sons of Apollo
In August 2017, he formed another band with Portnoy and Sheehan, a progressive metal supergroup named Sons of Apollo and also featuring vocalist Jeff Scott Soto and guitarist Ron "Bumblefoot" Thal.
Guest live appearances
July 14, 2009, Sherinian performed a one-off acoustic gig with Alice in Chains to launch their Black Gives Way to Blue album.
April 18, 2012 Sherinian guested with BCC bandmate Joe Bonamassa for his solo concert at The Saban Theater in Los Angeles on two songs.
September 10, 2012, Sherinian was special guest to the Armenian band Dorians performing a concert in Yerevan and the first rock concert ever in Artsakh. On September 13, 2012 Glenn Hughes and Sherinian met Bako Sahakyan, the president of de facto independent Nagorno-Karabakh Republic and organized a concert there. After his visit to Artsakh, Sherinian was placed on the Azerbaijan black list due to conflict between the two countries.
March 6, 2013 Sherinian was a special guest keyboardist with Black Label Society for their Unblackened acoustic set at the Club Nokia in Los Angeles. The performance aired live on AXS TV, and was released in September 2013 on CD/DVD/Blu-ray formats. Zakk Wylde officially "patched" Sherinian in as President of the Black Label Society Burbank Chapter.
December 12, 2015 Sherinian co-organized and participated in the Tony MacAlpine Benefit Concert at the Wiltern Theater in L.A. backing up Zakk Wylde along with Mike Portnoy and Billy Sheehan.
January 5, 2017, Sherinian entered the studio with a reunited Black Country Communion to record their fourth studio album. Sherinian was personally invited by guitarists Steve Vai, and Yngwie Malmsteen to join the Generation Axe Asia/ A Night Of Guitars Tour also featuring Zakk Wylde, Nuno Bettencourt, and Tosin Abasi.
Influences and acclaim from other artists
In a 2000 interview, Sherinian cited his early keyboard influences as being Jan Hammer (Mahavishnu Orchestra), Keith Emerson (Emerson, Lake & Palmer and The Nice), Rick Wakeman (Yes), and Elton John. Other influences include guitarists Allan Holdsworth, Jeff Beck, and Eddie Van Halen. Sherinian enjoys co-writing material with fellow musicians, and often finds that he writes better material with drummers. Sherinian cites Van Halen's guitar playing as having a direct influence on his aggressive unique approach to keyboards in terms of technique as well as tone; his unique signature lead patches contain numerous elements of guitar sounds such as distortion, harmonics, and palm-muting, eventually leading to playing a gig with Eddie for a party at Van Halen's home in 2006, of which Sherinian said "It was the highlight of my career, it was completely surreal." Sherinian's work with noted Toto guitarist Steve Lukather on the 2001 solo CD Inertia was cited by Lukather as "probably my best recorded work in my whole career. Great record! I'm very proud of it!".
Sherinian's collaborations with top musicians were featured in a 2007 article in Guitar World magazine, where guitarist Zakk Wylde offered "People want to play with him because he's that good. He can play everything from the easiest licks on a piano to the most complex Beethoven sonatas with ease." Dream Theater guitarist John Petrucci added "...Derek -considering the fact that he's heavily into guitarists and rock music, his history, and the range of all the great guitarists he's worked with —plays with a fire unheard of from most keyboardists." Sherinian explains that he enlists a variety of guitarists because he "[does not] think there is one guitarist who can cover all the styles featured on [the] albums." Sherinian often tailors songs for specific guitarists, such as Holdsworth and Wylde for "Day of the Dead" (off Mythology); in this respect, he seeks to take certain aspects of genres and make them "collide in an eloquent way".
Equipment
Derek Sherinian currently uses and endorses Korg and Clavia keyboards. Sherinian was presented the G2 Modular synth serial number 001 by Clavia representative Bengt Lilja in January 2004. As a Korg endorsee, Sherinian was one of the first artists to adopt the Korg Trinity keyboard series in 1996. In collaboration with KORG sound designer Jack Hotop, they created Sherinian's signature "guitaristic" lead sound (the "Monster Lead", made famous on the Dream Theater album "Falling into Infinity") on the Trinity, as well as other, more "modern" and "aggressive" keyboard patches, owing to his fondness of guitar tones and technique. Derek is currently using the KORG Kronos X 61 in the studio and live. Derek also uses the Hammond B3 organ; he thinks that "every rock keyboardist should have a B3 and overdriven Leslie as part of their sound."
Derek is also known for being one of the first keyboardists to use vertical keyboard stands, influencing a new generation of keyboardists. A more detailed list of equipment can be found at Sherinian's Web site ([1]).
Sherinian is also an avid vintage gear collector. His collection consists of: 1977 Yamaha C9 Conservatory Series Grand Piano, 1962 Hammond B3, 1959 Hammond C3, Moog Taurus Pedals. Memorymoog modified by Rudi Linhard, Sequential Circuits Prophet-5, Oberheim OB-Xa, 1975 Fender Rhodes 73-key Suitcase Model, 1973 Wurlitzer 200 Electric piano, Crumar MultiMan, Hohner Clavinet D6, (3) Leslie 147 speakers, all loaded with a vintage JBL speakers and horn drivers, powered by Marshall 100 watt plexi heads. His newer synths are: John Bowen Solaris, Moog Voyager XL, Mellotron 4000D, Clavia Nord Lead 3, and Korg Kronos 61. Sherinian owns Beachwood Manor Studios, located in Burbank, California.
A complete list of projects is at Sherinian's website and the Allmusic credits page.
Movie appearances
1992: Wayne's World – as himself, as part of the Alice Cooper Band
Multimedia
Live version of "Atlantis : Apocalypse 1470 BC"
References
Derek Sherinian Wikipedia
(Text) CC BY-SA