Appointed by

Brian Sandoval




Political party

Republican




Spouse

Lynne Heller (m. 1984)




Preceded by

Cheryl Lau




Succeeded by

Mark Amodei





Preceded by

Jim Gibbons




Role

United States Senator




Preceded by

John Ensign




Name

Dean Heller




Office

Senator (R-NV) since 2011







Governor

Bob Miller Kenny Guinn Jim Gibbons




Full Name

Dean Arthur Heller




Born

May 10, 1960 (age 55) Castro Valley, California, U.S. (

1960-05-10

)


Children

Drew Heller, Harris Heller, Hilary Heller Ableser, Emmy Heller




Education

University of Southern California (1985), Carson High School




Similar People

Shelley Berkley, Mark Amodei, Harry Reid, Brian Sandoval, John Ensign




Profiles




Twitter

Facebook
Senator dean heller cosponsors medical marijuana legislation
Dean Arthur Heller (born May 10, 1960) is the senior United States Senator from Nevada and a member of the Republican Party. He was elected in Nevada to that state's open U.S. Senate seat in 2012.
Contents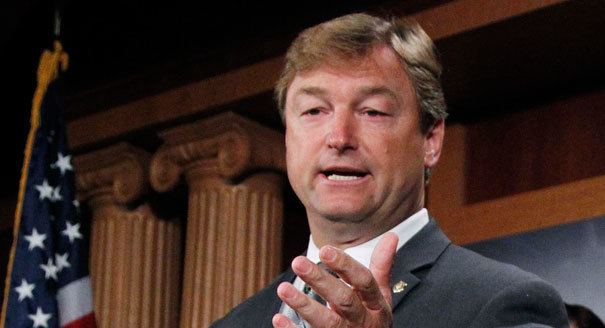 He has held the seat since being appointed in 2011 by Nevada Governor Brian Sandoval after the resignation of John Ensign. Heller resigned as a member of the United States House of Representatives, Nevada's 2nd congressional district where he had served from 2007-11 to assume office in the Senate. Prior to that he served as Secretary of State of Nevada (1995–2007) and a member of the Nevada Assembly (1990–94). He became the dean of Nevada's Congressional Delegation when his Senate colleague Harry Reid retired in 2017.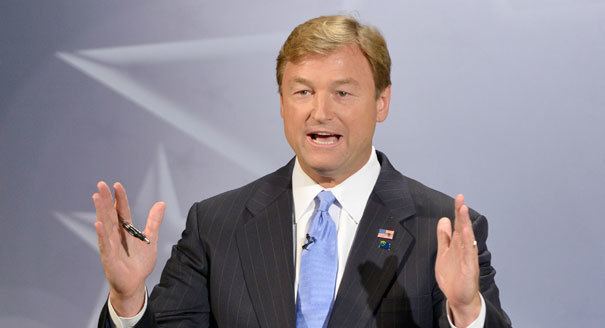 Nra endorses nevada s dean heller for u s senate
Early life, education, and business career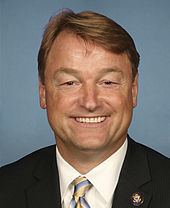 Heller was born in Castro Valley, California, to Janet (née MacNelly) and Charles Alfred "Jack" Heller, a stock car driver. He is a longtime resident of Carson City, having moved there with his family at the age of 9 months.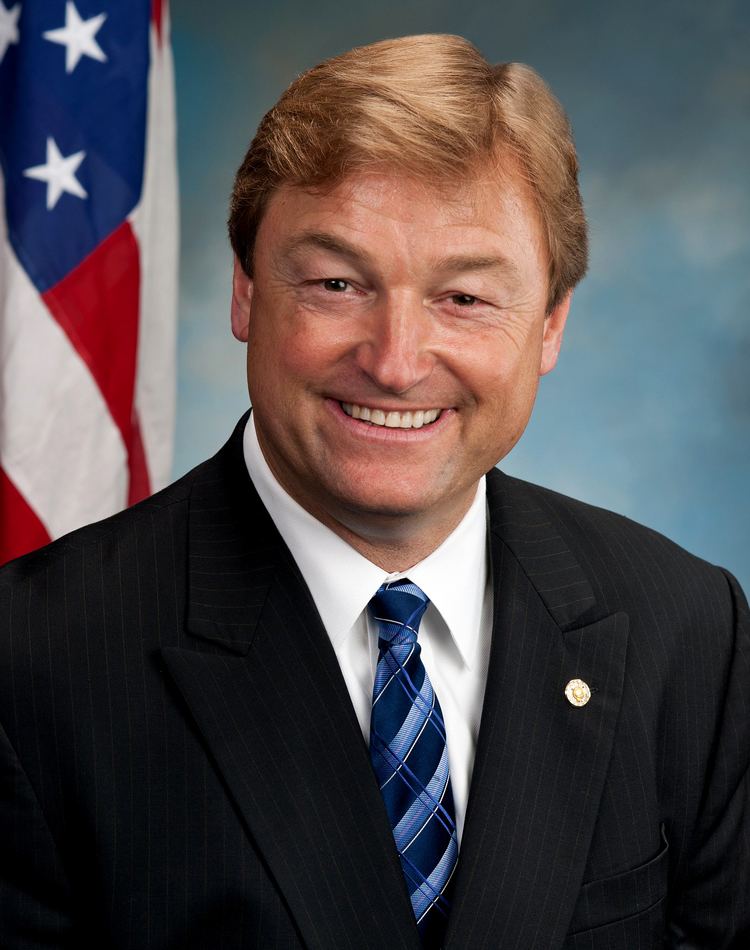 He graduated from Carson High School in 1978, and was accepted into the University of Southern California, he earned his bachelor of business administration, specializing in finance and securities analysis, from the USC Marshall School of Business in 1985. While a student at USC, Heller joined the Sigma Nu social fraternity.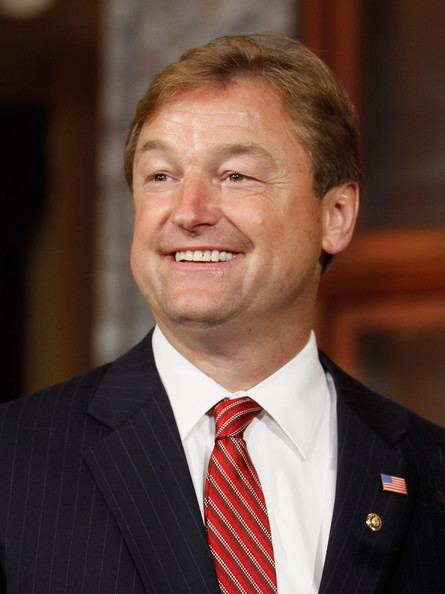 Prior to entering politics, Heller worked as an stockbroker, and as a broker/trader on the Pacific Stock Exchange, from 1983-88. Heller then served as the Chief Deputy State Treasurer in the Nevada Office of the State Treasurer, from 1988-90.
Nevada Assembly
He served two terms in the Nevada Assembly from 1990 to 1994. While in this legislature, Heller authored a bill to reform state retirement pensions. He represented the capital, Carson City. During his time in the Nevada Assembly, Heller also worked as a senior commercial banking consultant for Bank of America, from 1990-95.
Nevada Secretary of State
Heller was elected Secretary of State of Nevada in 1994, and was re-elected in 1998 and 2002, served in this capacity from 1995 to 2007; when he was elected to the United States House of Representatives.
As secretary, Heller made Nevada the first state in the nation to implement an auditable paper trail to electronic voting machines.
Elections
2006
Heller decided to run for Congress in 2005 for Nevada's 2nd congressional district after ten-year incumbent Republican U.S. Congressman Jim Gibbons decided to run for governor. On August 15, 2006, he won the Republican primary with 36% of the vote. He narrowly defeated state Assemblywoman Sharron Angle by 421 votes. Angle received 35% of the vote and former state Assemblywoman Dawn Gibbons (incumbent's wife) received 25% of the vote.
In the general election, Heller defeated Democratic nominee and University of Nevada Regent Jill Derby 50%-45%. Heller lost Washoe County, home to Reno and by far the largest county in the district (it casts more than 70 percent of the district's vote). However, he won most of the rural areas of the district by margins of 2-to-1 or more, allowing him to win the district by 12,600 votes. Heller was almost certainly helped by the presence of Gibbons atop the ballot as he carried the 2nd by a landslide margin in his successful gubernatorial bid.
2008
Heller won the Republican primary again, this time defeating James W. Smack 86%-14%. In a rematch, Heller defeated Derby in the general election, 52%-41%. This time he won every county in the district, except Clark County.
2010
In 2009, Heller had been rumored to be a candidate to challenge embattled Republican incumbent Governor Jim Gibbons or Democratic United States Senator Harry Reid in 2010. He declined to run for governor or senator, and instead chose to run for re-election.
He was challenged in the Republican primary again. He won by a landslide, defeating Patrick J. Colletti 84%-16%. He won re-election to a third term, defeating Nancy Price 63%-36%.
Tenure
During his tenure in the House, Heller was vice chairman of the Western Caucus, playing a leading role in advocating for issues that impact western U.S. states. He opposed the Troubled Asset Relief Program (TARP).
Committee assignments
Committee on Ways and Means
Subcommittee on Income Security and Family Support
Subcommittee on Select Revenue Measures
2012 election
In March 2011, Heller announced that he would run for the United States Senate to succeed John Ensign after Ensign announced his resignation. He ran as the incumbent following his appointment to the seat on May 3, 2011 by Nevada Governor Brian Sandoval. In September 2012, Heller received an endorsement from the Filipino-American Families of America in Politics, a group of Filipino Americans in Las Vegas formed to advocate for families of World War II Filipino Veterans.
He faced First District Congresswoman Shelley Berkley in the November election. In one of the closest races of the cycle, he won by 12,100 votes out of almost 900,000 cast. A 21,000-vote margin in Washoe County supported Heller's win.
Tenure
Heller was appointed by Nevada Governor Brian Sandoval to the vacant seat created by the resignation of John Ensign. He assumed office upon his resignation from the U.S. House on May 9, 2011.
On May 23, 2013, he introduced S. 1049 into the Senate. The bill is an official companion measure to the Good Samaritan Search and Recovery Act of 2013 (H.R. 2166; 113th Congress), introduced in the House by Nevada Representative Joe Heck. The bills would require the federal government to issue permits within 48 hours to volunteer search and rescue groups that would allow them to search federal lands. Heller argued that "the last thing families who have lost loved ones need is the federal government to stand in the way of recovering their remains."
Heller campaigned to be elected Chairman of the National Republican Senatorial Committee for the 114th U.S. Congress, but was defeated by Mississippi Senator Roger Wicker on November 13, 2014.
Government shutdown
In 2013, Heller was one of 18 Senators who voted against the bill to reopen the government during the United States government shutdown of 2013. Regarding the vote, Heller said: "I wanted to be able to support a deal, but this proposal makes no underlying structural changes that will prevent this exact same crisis from happening again in the very near future. Considering this legislation does nothing to place our nation on sound fiscal footing or cultivate a growth economy that will produce jobs in the long term, I cannot support it."
Health care
In May 2013, Heller introduced a bill to suspend $440 million in IRS funding to enforce Obamacare. In a statement, Heller said, "With the recent events related to the Internal Revenue Service, I feel it is necessary that both Congress and the Department of Health and Human Services look closely at the money given to the IRS through the health care law."
Unemployment insurance
In April 2014, Heller led a successful effort to pass legislation in the Senate extending emergency unemployment benefits to 2 million Americans.
Violence Against Women Act
Heller voted for reauthorization of the Violence Against Women Act in 2012.
In 2015, Heller authored an amendment which provided training for airport security and border patrol personnel to identify victims of human trafficking. The amendment was successfully added to a bill to combat human trafficking.
Committee assignments
Heller is a member of the following committees:
Committee on Banking, Housing, and Urban Affairs
Subcommittee on Economic Policy (Chair)
Subcommittee on Housing, Transportation, and Community Development
Subcommittee on Financial Institutions and Consumer Protection
Committee on Commerce, Science, and Transportation
Subcommittee on Aviation Operations, Safety, and Security
Subcommittee on Communications, Technology, Innovation, and the Internet
Subcommittee on Consumer Protection, Product Safety, Insurance and Data Security
Subcommittee on Surface Transportation and Merchant Marine Infrastructure, Safety, and Security
Committee on Finance
Subcommittee on Taxation and IRS Oversight
Subcommittee on Health Care
Subcommittee on Social Security, Pensions, and Family Policy (Chair)
Committee on Veterans' Affairs
Political positions
Heller was ranked as the 7th most bipartisan member of the U.S. Senate during the 114th United States Congress (and the most bipartisan member of the U.S. Senate from the American West) in the Bipartisan Index created by The Lugar Center and the McCourt School of Public Policy that ranks members of the United States Congress by their degree of bipartisanship (by measuring the frequency each member's bills attract co-sponsors from the opposite party and each member's co-sponsorship of bills by members of the opposite party).
Abortion
Heller voted against federal funding for abortion. He supported abortion access in cases of rape, incest, or life-endangering harm to the mother.
Cuba
Heller supports the initiative by President Barack Obama to normalize relations with Cuba, and was part of a bipartisan delegation to Havana.
Economy
Heller opposed the Emergency Economic Stabilization Act of 2008 that created the Troubled Asset Relief Program characterizing the bill as "a massive bailout of Wall Street."
Heller also opposed the Auto Industry Financing and Restructuring Act of 2008.
Energy
Heller has voted in support of the development of domestic oil, gas and coal. He has also supported tax incentives for renewable energy.
Health care
Heller voted against H.R. 3590 and H.R. 4872 the Patient Protection and Affordable Care Act of 2010 (Obamacare), citing the bill's potential impact on taxes, health care costs and the national debt.
During the debate prior to the federal healthcare law's passage, Heller led efforts to require two provisions be added to the federal health care law that would require:
The use of citizenship verification tools to determine eligibility for taxpayer-funded healthcare benefits
Members of Congress to join any government-run healthcare plan proposed in early versions of the healthcare law.
Heller questioned the constitutionality of the law following its passage, and called on Nevada Attorney General Catherine Cortez Masto to join a multi-state lawsuit challenging it.
On January 19, 2011, Heller voted to repeal the Affordable Care Act (Obamacare).
In June 2017, Heller held a joint press conference with Nevada Governor Brian Sandoval, where Heller came fervently against the American Health Care Act, the GOP's repeal and replacement bill for the Affordable Care Act. Heller said that he could not support a bill that "that takes away insurance from tens of millions of Americans and hundreds of thousands of Nevadans." In July 2017, Heller voted yes to allow debate on legislation to repeal and replace the Affordable Care Act. Two days later, he voted in favor of "skinny" repeal of the Affordable Care Act. The July 2017 attempt to repeal failed when Republican senators John McCain, Susan Collins and Lisa MurkowskiIn voted against the "skinny" repeal proposal. In August 2017, Heller said that "real pleased at the way this thing turned out", referring to having voted in favor of legislation that ultimately failed. Heller also said that he was "pleased" with his vote.
Immigration and refugees
In 2010, Heller voted against the DREAM Act, which would have provided a path to citizenship for unauthorized immigrant minors provided that they join the military or go to university.
Heller opposed President Donald Trump's 2017 executive order to impose a temporary ban on entry to the U.S. to citizens of seven Muslim-majority countries, saying: "I agree that better vetting and border protection measures are necessary to our current immigration system. That's why I support the thorough vetting of individuals entering our country. However, I am deeply troubled by the appearance of a religious ban. The use of an overly broad executive order is not the way to strengthen national security. I encourage the Administration to partner with Congress to find a solution."
Israel
Part of Heller's 2012 campaign platform revolved around his stance on Israel and the nation's relationship with the United States. Heller advocates for American assistance to Israel so that the country will have the ability to defend itself and supports punishments for Iran's pursuit of weapons of mass destruction.
In 2011 Heller introduced the Jerusalem Embassy and Recognition Act of 2011, legislation that reaffirms the United States' commitment to Israel to relocate the U.S. embassy from Tel Aviv to Jerusalem.
On 3 January 2017, he joined fellow GOP U.S. Senators Ted Cruz (R-TX) and Marco Rubio (R-FL) in introducing a new Jerusalem Embassy and Recognition Act shortly after being sworn into the new 115th Congress. The legislation was intended to eliminate a waiver loophole in the 1995 law to move the Embassy to Jerusalem, and recognize Jerusalem as Israel's official capital.
Labor unions
Heller opposes the Employee Free Choice Act, proposed legislation that would effectively eliminate secret ballots in union organizing elections and subject employers and employees to mandatory arbitration when negotiating union contracts. Heller objected, saying it could cause the loss of 600,000 jobs within two years of enactment.
LGBT rights
In 2007 Heller voted against the Employment Non-discrimination Act (ENDA) that would have prohibited employment discrimination on the basis of sexual orientation. However, in 2013 he changed his position, announcing his support for the bill. He opposes same sex marriage.
Minimum wage
Heller voted against the Fair Minimum Wage Act of 2007. In April 2014, the United States Senate debated the Minimum Wage Fairness Act (S. 1737; 113th Congress). The bill would amend the Fair Labor Standards Act of 1938 (FLSA) to increase the federal minimum wage for employees to $10.10 per hour over the course of a two-year period. The bill was strongly supported by President Barack Obama and many of the Democratic Senators, but strongly opposed by Republicans in the Senate and House. Heller opposed the bill, arguing that Nevada already had a minimum wage higher than the federally mandated level and that he thought the minimum wage should be left up to the states. Heller said "I think there is a difference between North and South, East and West on what those minimum wages ought to be."
Supreme Court
In April 2017, he voted to invoke cloture (end debate) on the nomination of Supreme Court nominee Neil Gorsuch, putting an end to the Democratic filibuster. Heller also voted for the "nuclear option," ending the three-fifths (60-vote threshold) for Supreme Court nominees.
Personal life
A member of The Church of Jesus Christ of Latter-day Saints, he and his wife Lynne have four children and two grandchildren. His son-in-law, Ed Ableser, was elected to the Arizona State Senate as a Democrat in 2012.
Heller was a founding board member of the Boys and Girls Club of Western Nevada and the Western Nevada Community College Foundation. He is an advisory board member for Nevada's Foster Grandparent program.
References
Dean Heller Wikipedia
(Text) CC BY-SA