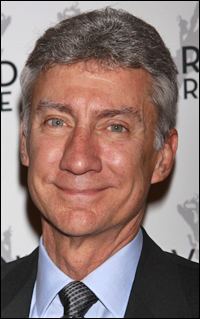 Garrison was born in Long Branch, New Jersey, the son of Earl B. Garrison, a school administrator and Maude (Buss), a teacher.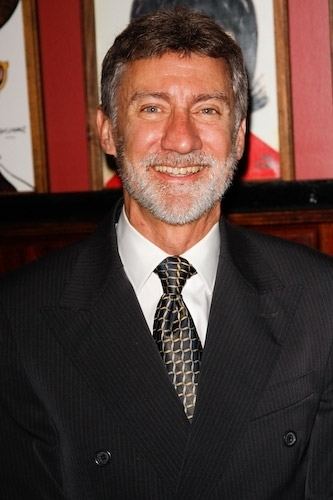 Garrison graduated from Freehold High School in 1970, where he began his acting career on the school's stage; he was inducted in the school's hall of fame in 2007. Garrison graduated summa cum laude from Boston University's School of Fine Arts.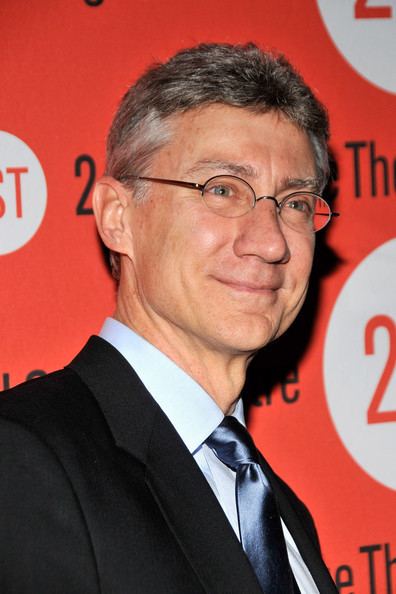 Although he is known for his television roles and he continues to be seen frequently in guest-starring roles on television today, Garrison is primarily a theatre actor, particularly in musicals. He has appeared in numerous productions around the United States, including many Broadway shows. His Broadway appearances include A Day in Hollywood / A Night in the Ukraine for which he received a Tony nomination, Titanic, Torch Song Trilogy, The Pirates of Penzance, Bells Are Ringing and Off-Broadway in I Do! I Do!. He also has many recordings of various musicals to his singing credit.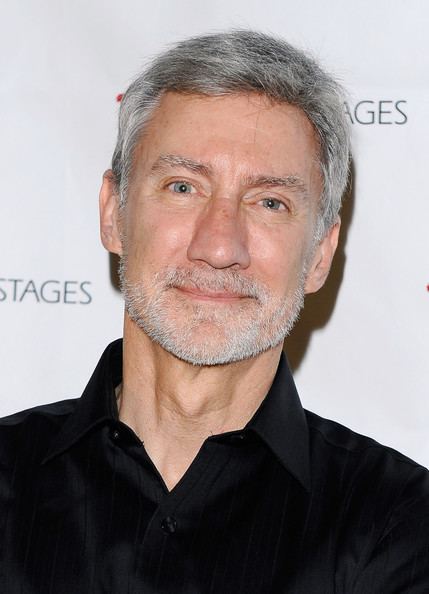 Garrison played Nathan Detroit in Guys and Dolls (national tour), the Devil in Randy Newman's Faust, Henry Carr in Travesties (Williamstown), Frosch in Die Fledermaus (Santa Fe Opera), The Wonderful Wizard of Oz in Wicked (national tour) and Charley in the Arena Stage revival of Merrily We Roll Along for which he received the Helen Hayes Award. He was also in a 1996 Pasadena production of You Never Know at the Pasadena Playhouse.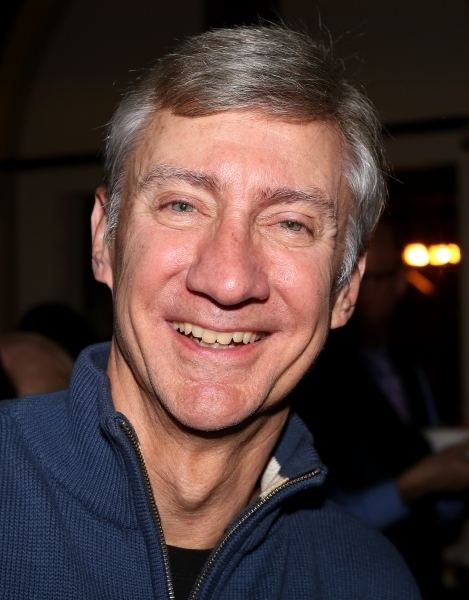 Garrison has also appeared in numerous roles on television. In 1984–85, he starred as Norman Lamb on the sitcom It's Your Move. That show lasted for only one season, but, in 1987, Garrison landed his best-known role, portraying Steve Rhoades, next door neighbor to the Bundy family on the popular sitcom Married... with Children. He remained with the show for 3½ seasons, until episode 15 of season 4 (Rock and Roll Girl).
Garrison enjoyed his years playing Steve Rhoades, but he missed performing in live theater, and asked to be let out of his contract. Despite this, he was a regular on a short-lived NBC sitcom, Working It Out, in 1990 shortly after his exit from Married... with Children. A going-away present from the producers of Married... with Children was a blown-up police mug shot of himself as Rhoades, with the caption "Gotta sing, gotta dance, gotta fucking starve to death." Nonetheless, Garrison parted on good terms, returning four times in subsequent seasons (and the reunion special) detailing the career Rhoades had pursued since he'd last been seen. He even parodied his own role on the short-lived show Nikki (TV series). However, he was not interviewed nor present at the 2009 TV Land Award show when the entire cast was honored. An idea for a Married with Children spinoff called Radio Free Trumaine was proposed, in which Garrison would reprise his role as Steve Rhoades being the Dean of Trumaine University, and would have David Faustino as the leading man. However, the show, despite a backdoor pilot within the main series, never came to fruition.
Other television credits include Law & Order, The Practice, Without a Trace, Everybody Loves Raymond, NYPD Blue, Judging Amy, Murphy Brown, Murder, She Wrote, L.A. Law, Tom Clancy's Op-Center, The Good Wife and, for PBS Great Performances, On the Town with the London Symphony Orchestra and Ira Gershwin at 100: A Celebration at Carnegie Hall. Garrison also participated in several installments of The $25,000 Pyramid as the celebrity guest in 1988. He appeared briefly in the George Romero film Creepshow ("The Crate" segment).
Garrison recently starred in a new play, Red Remembers, which played at the Berkshire Theatre Festival in Stockbridge, Massachusetts from September 11-November 1, 2009.
Garrison also starred in Second Stage Theatre's By The Way, Meet Vera Stark by Pulitzer Prize winner Lynn Nottage co-starring Stephanie J. Block, and Sanaa Lathan which closed June 12, 2011.
Garrison recently starred in Silence! The Musical by Jon and Al Kaplan as Hannibal Lecter, co-starring Jenn Harris. He most recently played Fagin in the Paper Mill Playhouse production of Oliver!, which lasted from November 21 through December 29, 2013.
He originated the role of The Wizard in the original touring company of Wicked when it began on March 8, 2005. He finished his year-long run on March 6, 2006 and was replaced by PJ Benjamin. Later he starred again as the Wizard in the Broadway company from April 4, 2006 replacing Ben Vereen. After 15 months in the role he played his final performance on July 8, 2007 and was replaced by Lenny Wolpe. Then he temporarily starred in the Chicago company from September 30–October 28, 2007 while Peter Kevoian was on medical leave. Then he starred in the Los Angeles company beginning August 26, 2008 replacing John Rubinstein, until its closure on January 11, 2009. More recently he played the role in the San Francisco production which officially opened on February 6, 2009. He played his final performance with the production on May 31, 2009 in order to pursue his role in a new play. He was replaced by Lee Wilkof.