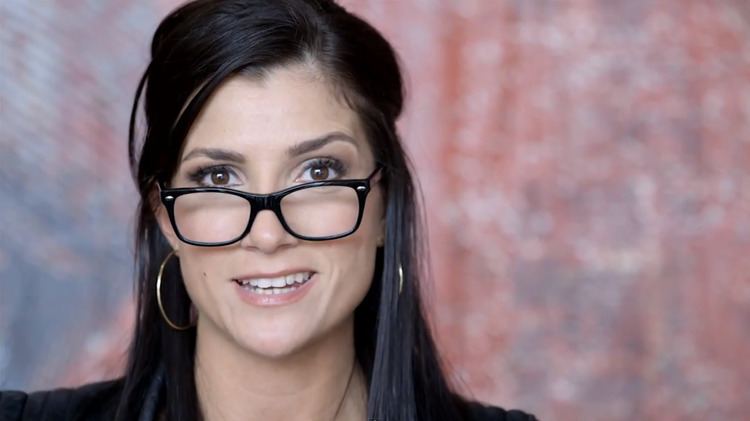 Loesch was raised by her mother, Gale, in an extended family of Southern Baptists. She graduated from Fox High School in Arnold, Missouri. She later attended St. Louis Community College at Meramec before transferring to Webster University to study journalism on scholarship. Following a pregnancy, Loesch dropped out of college and married, having her first child when she was 21. She grew up as a Democrat, a point of contention early in her marriage to Chris, a staunch Republican. However, the September 11 attacks led her to become a conservative Republican. Loesch and her husband homeschooled two children together.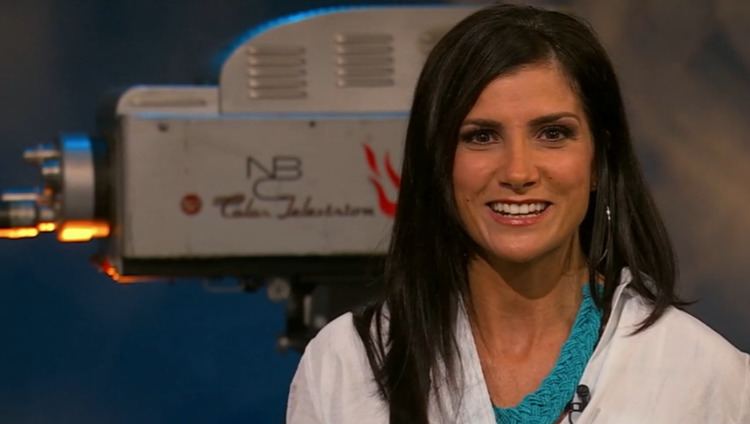 After leaving Webster University, Loesch began writing for St. Louis Magazine, doing investigative news articles, and began her website "Mamalogues". Dana allowed the St. Louis Post-Dispatch to run "Mamalogues" as a weekly column, which won Loesch the Riverfront Times' "Best Newspaper Columnist St. Louis 2007". Loesch started hosting her radio show in 2008; it became a nationally syndicated, daily program, The Dana Show: The Conservative Alternative on Radio America from flagship station KFTK-FM in St. Louis, Missouri. In July 2008 Loesch was chosen as one of St. Louis Business Journal's top 30 Under 30. She was recognized by the Nielsen ratings as one of the Top 50 Most Powerful Mom Bloggers. In October 2010, Loesch was hired to be editor-in-chief of Big Journalism, a conservative website created by Andrew Breitbart. In February 2011, CNN hired Loesch as a political analyst in preparation for its 2012 election coverage.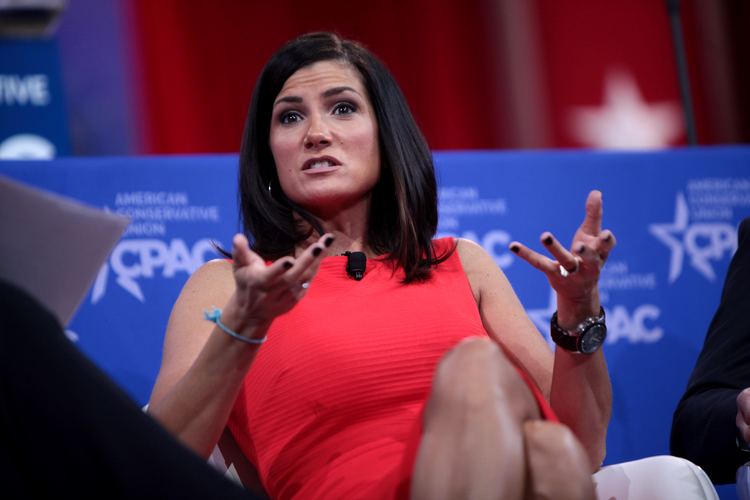 In 2009, Loesch co-founded the St. Louis Tea Party along with its board president, Bill Hennessy. Loesch left the organization in December 2011.
In 2012, Loesch was the recipient of Accuracy In Media's Grassroots Journalism award. She also guest hosts for other national radio talent such as Glenn Beck and Michael Savage. Loesch was added to Talkers Magazine 's top 100 "heavy hitters" in 2012 and was number 33 in 2014. Loesch hosted the Conservative Political Action Conference (CPAC) in 2013.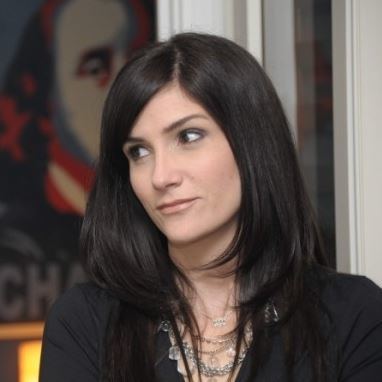 In January 2012, Loesch spoke on her show in defense of U.S. Marines videotaped urinating on the corpses of dead Taliban fighters, commenting that "I'd drop trou and do it, too. That's me though. I want a million cool points for these guys (Marines). Is that harsh to say?"
In December 2012, after the death of founder Andrew Breitbart earlier in the year, Loesch sued the parent company of her former employer Breitbart.com. Loesch claimed in court documents that owner and operator Breitbart LLC bound her to "what amounts to indentured servitude in limbo" after she said she was forced to terminate her contract as the result of a hostile working environment.
In May 2013, after a series of public comments back and forth between Loesch and Piers Morgan on Twitter regarding the murder of British soldier Lee Rigby, Morgan vowed to ban Loesch from his show, Piers Morgan Live. Loesch returned to the show in January 2014 after their producers, who were friends, arranged for Loesch and Morgan to work out their differences amicably.
On January 10, 2014, Loesch debuted her new daily TV Show, Dana, on Glenn Beck's TheBlaze TV.
In 2016, KFTK-FM in St. Louis, her original radio station, dropped her show. The show was picked up by WSDZ-AM shortly thereafter.
In the 2016 Republican presidential primary, she endorsed Ted Cruz.
Loesch was featured in an online video published by the National Rifle Association in April 2017. In the video, Loesch talked about an unspecified "they" and depicted protests against Donald Trump in a negative light. She went on to say, "... They use their movie stars and singers and comedy shows and award shows to repeat their narrative over and over again. And then they use their ex-president to endorse the resistance.... To smash windows, burn cars, shut down interstates and airports, bully and terrorize the law-abiding – until the only option left is for the police to do their jobs and stop the madness.... The only way we stop this, the only way we save our country and our freedom, is to fight this violence of lies with the clenched fist of truth...."
The video caused some controversy and was condemned by some commentators. DeRay Mckesson, a leader in the Black Lives Matter movement, said that the ad was "an open call to violence to protect white supremacy". Jon Favreau, a former speechwriter for President Obama, called the video "revolting and frightening". U.S. Senator Chris Murphy said, "I think the NRA is telling people to shoot us. Now might be the right time to cancel your membership." Conservative columnist Anne Applebaum said that it called on Americans "to arm themselves to fight liberals. Violence is coming". An online petition calling for the video to be removed from Facebook said, "The video tries to create an 'us-vs-them' narrative and pit Americans against one another. It paints liberals as liars and as violent, unruly protesters who law-abiding gun owners need protection from."
Loesch defended the ad, saying that it condemned rather than condoned violence. She stated, "There was nowhere in this video... where I called for anyone to move toward violence, to silence anyone, or where I called for anyone to even pick up a firearm and enact violence."
In a second video released by the NRA in April 2017, Loesch specifically targeted The New York Times, calling it an "old gray hag" and an "untrustworthy, dishonest rag that has subsisted on the welfare of mediocrity." She stated, "We've had it with your constant protection of your Democrat overlords, your refusal to acknowledge any truth that upsets the fragile construct that you believe is real life." Warning that her video should be considered "a shot across your proverbial bow," she concluded, "We're going to laser-focus on your so-called 'honest pursuit of truth.' In short, we're coming for you."
After the second video received increased attention in August 2017, Michael Luo, the editor of NewYorker.com, described the video as "strikingly bellicose even by the standards of the association." Press group Digital Content Next wrote a letter to Loesch in which it said, "Ninety-nine people out of a hundred would interpret this language about 'coming for' as threatening and to suggest otherwise is disingenuous at best and dangerous at worst. Bottom line: It is un-American to threaten journalists."