Nationality

English




Awards

Sam Adams Award




Education

University of Dundee




Name

Craig Murray




Website

craigmurray.org.uk







Born

17 October 1958 (age 57) West Runton, Norfolk, England (

1958-10-17

)


Occupation

Political activist Former ambassador




Books

Murder in Samarkand, Dirty Diplomacy: The Roug, Sexpectations, Television News - Politics a, A Journey to a Land Unknown




Similar People

John Pilger, Paul Craig Roberts, Robert Fisk
Craig murray don t dream the american dream
Craig John Murray (born 17 October 1958) is a former British ambassador to Uzbekistan, and was the Rector of the University of Dundee (2007–10).
Contents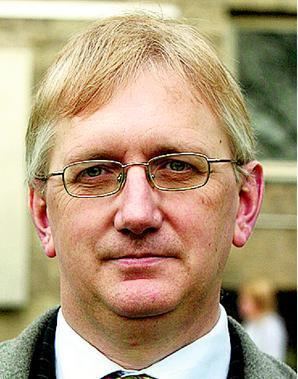 While Ambassador in Tashkent, he accused the Karimov administration of human rights violations, which he argued was contrary to the wishes of the British government. Murray complained to the Foreign and Commonwealth Office in November 2002, January or early February 2003, and in June 2004 that intelligence linking the Islamic Movement of Uzbekistan to al-Qaeda was unreliable, immoral and illegal, as it was thought to have been obtained through torture. He described this as "selling our souls for dross". Murray was removed as ambassador to Uzbekistan on 14 October 2004; he attributed this to his complaints about human rights violations.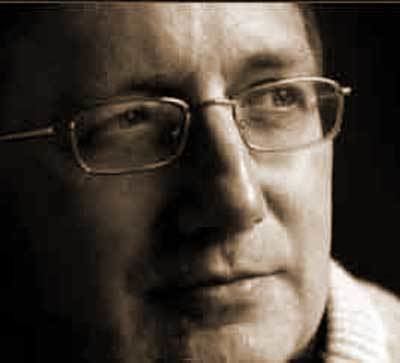 The craig murray incident
Background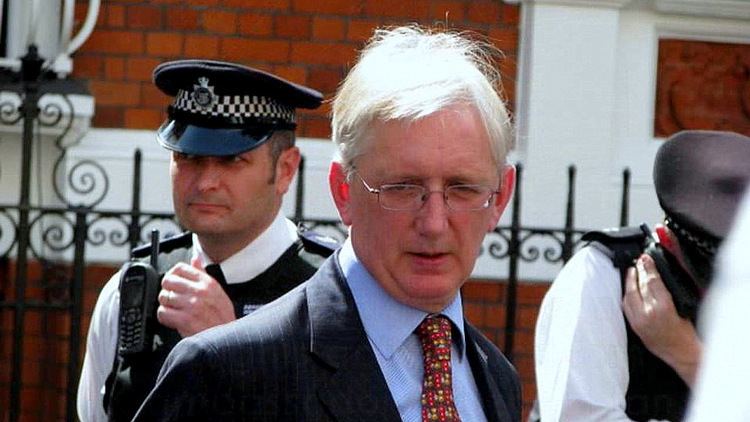 Murray was born in West Runton, Norfolk, and was raised in neighbouring Sheringham. He was educated at Sheringham Primary and then at Paston School (now known as Paston College), an all-boys state grammar school in North Walsham in Norfolk, where Murray says he had an undistinguished record. From his own account in The Independent, the school was run on "military lines", with formal teaching and rote learning, and Murray was suspended "mostly for refusing to turn up for the cadets", which was a compulsory obligation for pupils.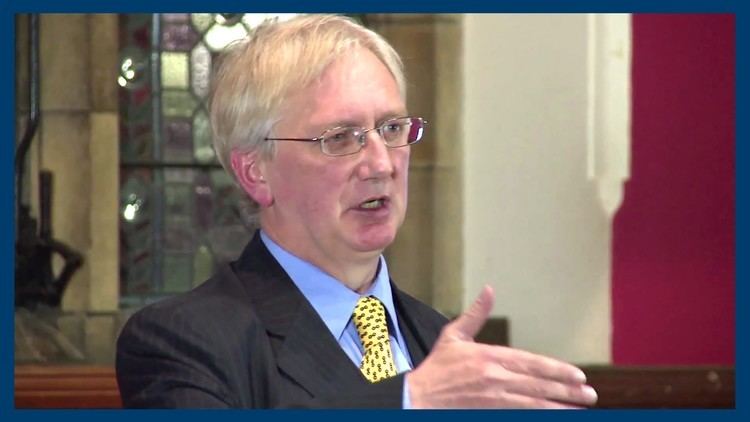 According to his blog, Murray joined the Liberal Party in 1973, refounding, with two others, the defunct North Norfolk constituency Liberal party. Murray wrote to the Liberal leader Jeremy Thorpe to request a candidate. Thorpe's private secretary, Richard Moore, read the letter and volunteered himself to be the candidate. On arrival in Sheringham, he was surprised to find his sponsor was 15 years old. Moore (father of journalist Charles Moore) fought North Norfolk in both 1974 elections, the first Liberal to fight North Norfolk for several elections.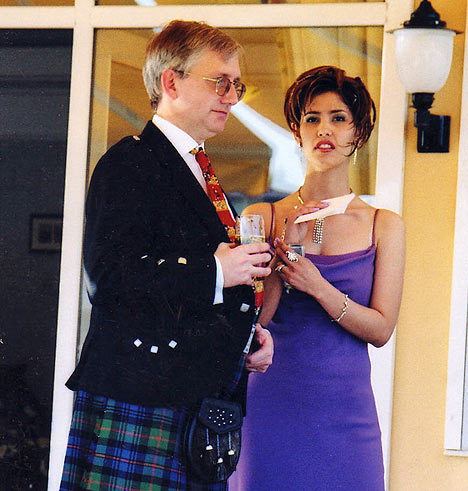 Murray became President of the East Anglian Federation of Young Liberals. Aged 16 he was elected to the National Council of the Liberal Party to represent the Eastern Region of England. At the University of Dundee, to which, Murray said, he barely gained admission to read Modern History, and "made a policy decision not to attend any lectures". Instead he "read voraciously" to teach himself, and graduated in 1982 with an MA (Hons) 1st Class. At Dundee University, Murray remained active in Liberal then Liberal Democrat politics. Murray was elected President of his University Students Union as an avowed Liberal.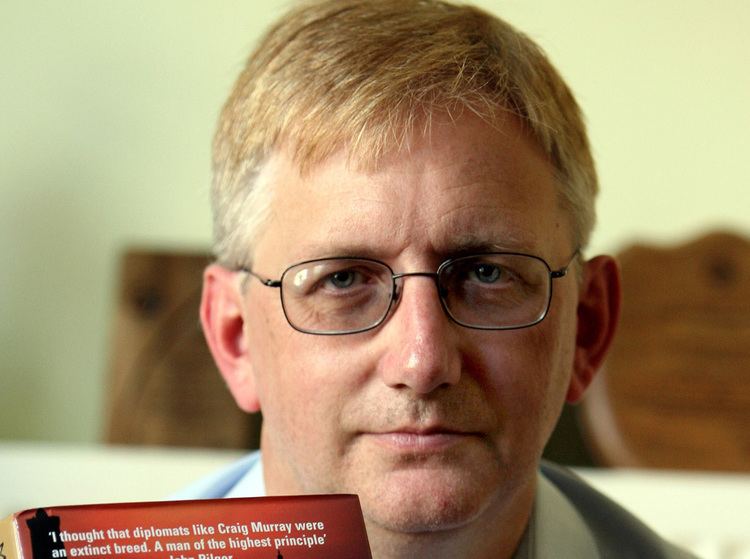 Having already been on the Students' Representative Council, Murray became President of Dundee University Students' Association, elected to this sabbatical office twice (1982–1983 and 1983–1984), an occurrence so unusual that the university court (the highest body) changed the rules to stop him running a third time. He spent seven years in total at the university, he had to sit one year twice for not attending tutorials, compared to a normal four years for a Scottish first degree.
Murray sat the 1984 Civil Service Open Competition exams in his second year as the Students' Association President because a woman he was interested in was also sitting them, although he had no interest in entering the civil service. Later, after he was told he was in the top three of his year, he chose the HM Diplomatic Service because it was the only government department which interested him. Murray had a number of overseas postings with the Foreign and Commonwealth Office (FCO) to Africa and to Europe. In London, he was appointed to the FCO's Southern European Department, as Cyprus desk officer, and later became head of the Maritime Section. In August 1991 he worked in the Embargo Surveillance Centre as the head of the FCO section. This job entailed monitoring the Iraqi government's attempts at smuggling weapons and circumventing sanctions. His group gave daily reports to Margaret Thatcher and John Major. In Murder in Samarkand, he describes how this experience led him to disbelieve the claims of the UK and US governments in 2002 about Iraqi WMDs.
Uzbekistan
Murray was appointed as the British ambassador to Uzbekistan in 2002, at the age of 43, but was dismissed in October 2004. He told The Guardian in July 2004 that "there is no point in having cocktail-party relationships with a fascist regime". "Within the parameters of diplomatic protocol, he did his best to push for liberalisation", wrote the Conservative Member of the European Parliament (MEP) Daniel Hannan about Murray after his arrival in Tashkent. "Sensibly, he focused on economic reform, calculating that if private property and free contract were established, democracy would follow".
"In the middle of October" 2002, Nick Cohen wrote in The Observer, Murray "delivered a speech which broke with all the established principles of Foreign Office diplomacy". "The brave and honest ambassador", Cohen commented, spoke at a human rights conference hosted by Freedom House in Tashkent, although David Stern reported in January 2003 for EurasiaNet that other western officials had made similar comments. In the speech, Murray said that:
Uzbekistan is not a functioning democracy, nor does it appear to be moving in the direction of democracy. The major political parties are banned; Parliament is not subject to democratic election and checks and balances on the authority of the electorate are lacking. There is worse: we believe there to be between seven and 10,000 people in detention who we would consider as political and/or religious prisoners. In many cases they have been falsely convicted of crimes with which there appears to be no credible evidence they had any connection."
According to Nick Paton Walsh in an article for The Guardian: "The Foreign Office cleared the speech, but not without an acrimonious struggle over its content." Murray also said in his speech that the boiling to death of two men, reportedly members of Hizb ut-Tahrir, was "not an isolated incident." In one telegram Murray sent to London, he wrote that "Tortured dupes are forced to sign up to confessions showing what the Uzbek government wants the US and UK to believe". Later, Secretary-General of the United Nations Kofi Annan confronted Uzbek President Islam Karimov with Murray's assertions.
Murray was summoned to the FCO in London and, on 8 March 2003, was reprimanded for writing to his employers, in response to a speech by President of the United States George W. Bush criticising human rights violations by Saddam Hussein, that "when it comes to the Karimov regime, systematic torture and rape appear to be treated as peccadilloes, not to affect the relationship and to be downplayed in the international fora. Double standards? Yes." The human rights abuses were worse in Uzbekistan than in Iraq, thought Murray in the run up to the invasion of Iraq, but the latter was being invaded while the government of the former was being supported.
Disciplinary charges
Some of the embassy staff were sacked in July 2003 while Murray was away on holiday. They were reinstated after he expressed his outrage to the FCO. Later during the same holiday he was recalled to London for disciplinary reasons. He was confronted with 18 charges on 21 August 2003. These included "hiring dolly birds [pretty young women] for above the usual rate" for the visa department, although Murray said that the department had an all-male staff, and Murray was accused of granting British visas to Uzbek women in exchange for sex in his office. The FCO gave him a week to resign and told him that discussing the charges would be a violation of the Official Secrets Act 1989.
He collapsed during a medical check in Tashkent on 2 September 2003 and was airlifted to St Thomas' Hospital in London. After an FCO internal inquiry conducted by Tony Crombie, Head of the FCO's Overseas Territories Department, all but two of the charges (being drunk at work and misusing the embassy's Land Rover) were dropped. The charges were leaked to the press in October 2003. The issue of context was beginning to appear in the press. "It is beginning to look as though Murray's real crime was to criticise a regime which the Western allies want on their side", wrote Daniel Hannan in late November 2003.
Immediately after his return to work in November 2003, he suffered a near-fatal pulmonary embolism on a lung and was again flown back to London for medical treatment.
The FCO exonerated him of all 18 charges in January 2004 after a four-month investigation but reprimanded him for speaking about them.
Removal from post
Murray was removed from his post in October 2004, shortly after a leaked report in the Financial Times quoted him as claiming that MI6 used intelligence provided by Uzbek authorities through torture.
The FCO denied any direct connection and stated that Murray had been removed for "operational" reasons. He was suspended, amid claims that he had lost the confidence of senior officials and colleagues. The following day, in an interview on BBC Radio 4's Today programme, Murray countered that he was a "victim of conscience", and in this and other interviews was critical of the FCO. A week later he was accused of "gross misconduct" by the FCO. A spokesman said "He is suspended on full pay pending an investigation into his conduct. I think it is more what he said than giving interviews" to the media. Murray was sacked in 2004. Murray was given a severance package by the FCO in February 2005, most of which he says was given to his former wife.
Subsequent career
Murray has continued his opposition to the War on Terror since leaving HM Diplomatic Service. He published a number of confidential memos in December 2005 on his website, which outlined his condemnation of intelligence procured under torture, and the UK government's willingness to receive such intelligence from torture. The British government subsequently claimed copyright over the documents and demanded they be removed. Murray's book Murder in Samarkand - A British Ambassador's Controversial Defiance of Tyranny in the War on Terror (2006) is a memoir about his time as an ambassador. A radio play Murder in Samarkand, written by Sir David Hare, and based on Murray's book was broadcast by BBC Radio 4 on 20 February 2010 with David Tennant as Murray.
Murray was elected to the position of Rector of the University of Dundee, his alma mater, on 16 February 2007. The other nominee was former British Lion and Scotland rugby captain Andy Nicol. Murray opposed cuts to University departments and services which were proposed in a document drafted by a working group chaired by the outgoing Dean of the School of Engineering, Professor Michael Davies. The election saw an increase in turnout of 50% from the previous election, with Murray winning by 632 votes to 582.
He was elected an Honorary Research Fellow at the University of Lancaster School of Law in July 2007. Murray is Executive Chairman of Atholl Energy Ltd and Chairman of Westminster Development Ltd, a gold mining company, both operating in Accra, Ghana.
Legal pressures in 2006 and 2007
During an interview with the American radio presenter Alex Jones on 21 August 2006 regarding torture and the 2006 transatlantic aircraft plot, Murray claimed that false intelligence on al-Qaeda plots was obtained through torture done by Central Intelligence Agency (CIA) proxies, and that the intelligence gained is used as a propaganda tool. The threat of legal action against Murray by the Treasury Solicitor for the unauthorised publication of official documents on his website resulted in a large number of people mirroring the documents on their own websites and releasing them via peer-to-peer networks. The Treasury Solicitor's letter stated that if the documents were not removed by 10 July 2006, which they were not, then a claim would be issued in the High Court for an injunction requiring the documents to be removed. Murray replied he looked forward to arguing the case in court: no writ was ever issued.
In September 2007, Murray commented upon the character of Alisher Usmanov, Russia's 18th richest man, following Usmanov's investment in Arsenal Football Club. However, the post had to be removed from his web site following an intervention from Usmanov's lawyers, Schillings, who threatened his webhost. Despite Murray's repeated assertions that he was happy to defend his statements in court, Schillings declined to sue Murray but concentrated on stamping out the story by threatening hosting companies who had no interest in defending the case. Under further pressure from Usmanov's lawyers, the hosting company Fasthosts decided to permanently close the server for the web site on 20 September 2007, an action which had the effect of deleting several other related and non-related political blogs.
Political activity
Murray remained a member of the Liberal Democrats until 2005. He has stood twice for election to the House of Commons as an independent, in Blackburn, Lancashire, and Norwich North, Norfolk. In the May 2005 general election, he stood against his former boss, Foreign Secretary Jack Straw, who was then the MP for Blackburn. He polled 2,082 votes (5.0%), coming in fifth place out of seven candidates. Following the United Kingdom parliamentary expenses scandal, Murray stood for election in the July 2009 Norwich North by-election under the slogan "Put an honest man into Parliament". He polled 953 votes (2.77%) putting him in sixth place out of twelve candidates.
Murray rejoined the Liberal Democrats, according to his blog entry on 22 March 2010. He voted in favour of the Cameron–Clegg coalition at the Liberal Democrats special conference in Birmingham established to approve the agreement. By September 2011, he had left the Lib Dems again, as he objected to policies pursued by the coalition government, including the rise in tuition fees and privatisation within the education system and the National Health Service (NHS). He joined the Scottish National Party at this time.
Murray supported the 'Yes' campaign in the 2014 Scottish independence referendum. Following the referendum, which was won by the 'No' campaign, Murray wrote on his blog that those who had voted No were "either evil, or quite extraordinarily thick". He was selected as the SNP candidate by the local party in the Airdrie and Shotts constituency for the 2015 general election, but his candidacy was blocked by national party officials. During that election, Murray commented on an alleged leaked memo from a French diplomat, claiming that it was a fabrication by British security services. The memo said that Scottish first minister Nicola Sturgeon preferred David Cameron to be in office as opposed to Ed Miliband, as she did not view the latter as prime minister material.
According to his blog, Murray resigned from the SNP in March 2016 "to campaign for Scottish Independence".
Wikileaks and Assange
Murray spoke in August 2012 outside the Ecuadorian embassy in London in support of Julian Assange and whistleblowers around the world. He was criticised by the feminist writer Joan Smith when she appeared with Murray on an edition of Newsnight, for identifying one of Assange's alleged rape victims during the discussion. Subsequently, Swedish prosecutors and campaigners opposing violence against women also objected. Jonathan Freedland wrote in The Guardian that Murray had indulged in "violating the British legal scruple that holds that a woman who may have suffered the trauma of rape should at least be granted basic privacy". According to Murray, the criticism he received was a "fake campaign of indignation".
Murray claimed the CIA "are absolutely making it up" in their report claiming a Russian had provided WikiLeaks with thousands of private emails from the Democratic National Committee. "I know who leaked them," Murray said. "I've met the person who leaked them, and they are certainly not Russian and it's an insider. It's a leak, not a hack; the two are different things". Interviewed in December 2016 by the Daily Mail, he said the release of Democratic National Committee emails was the deed of a disgruntled Democrat employee. According to Murray, he received a package in a wooded area near the American University in Washington DC in September 2016 from "the source".
Personal life and awards
Murray separated in 2004 from his first wife, Fiona, with whom he has two children. This followed Murray beginning a relationship with Nadira Alieva, an Uzbek woman whom he met while she was working as a belly dancer in a nightclub in Tashkent. "I astonished her by saying that I wanted her to give up the club and be my mistress. I explained that I could not marry her, as I was married, but I would keep her. I gave her my card and urged her to phone me", he recounted in his memoir Murder in Samarkand. When he left Uzbekistan in October 2004, Alieva joined him in London.
Murray's life featured in a show by Alieva, The British Ambassador's Bellydancer, initially presented in 2007 at the Arcola Theatre in Hackney, later moving to London's West End. She invited him to perform in it, but he declined, citing lack of acting ability. The couple married on 6 May 2009 and had a son, Cameron, later that year.
In recognition of his campaigning work on torture and human rights he was awarded the Sam Adams Award for Integrity in Intelligence in January 2006. In November 2006, he was awarded the Premio Alta Qualità della Città di Bologna. Murray turned down three honours from the Queen as titles are "not his thing".
Works
Murray, Craig (2006). Murder in Samarkand. Edinburgh: Mainstream Publishing. ISBN 1-84596-194-3.
Murray, Craig (2007a). Murder in Samarkand (paperback ed.). Edinburgh: Mainstream Publishing. ISBN 1-84596-221-4.
Murray, Craig (2007b). Dirty Diplomacy. New York: Scribner. ISBN 1-4165-4801-7.

(US edition of Murder in Samarkand)
Murray, Craig (2009). The Catholic Orangemen of Togo and Other Conflicts I Have Known. London: Atholl Publishing. ISBN 978-0956129901.
Murray, Craig (2016). Sikunder Burnes: Master of the Great Game. Edinburgh: Birlinn. ISBN 978-1910900079.
Murray, Craig (2017). MacDonald, Kirsten, ed. Zionism is Bullshit. Selected Speeches, Interviews and Writings. Volume 1 (2005–2007). London: Atholl Publishing. ISBN 978-1548026370.
References
Craig Murray Wikipedia
(Text) CC BY-SA