Sponsored Links
Topics
Sponsored Links
American





Craig Blomberg







August 3, 1955 (age 60) (

1955-08-03

)


Distinguished Professor of New Testament at Denver Seminary, Colorado




New Testament authentication (esp. Matthew, parables, miracles, historical Jesus, Luke-Acts, John, 1 Corinthians, James), historical trustworthiness, textual variants and gender roles.




Frances Fulling Blomberg




Elizabeth Little and Rachel Blomberg




Lost Gospels or False Gospels?




Trinity Evangelical Divinity School, University of Aberdeen, Augustana College




The historical reliability, Jesus and the Gospels, Interpreting the parables, Neither Poverty Nor Rich, Introduction to Biblical Interpretation




Gary Habermas, Michael R Licona, Lee Strobel, Darrell L Bock, Craig S Keener
Craig L. Blomberg (born 3 August 1955) is an American New Testament scholar. He is currently a Distinguished Professor of the New Testament at Denver Seminary in Colorado where he has been since 1986. His areas of academic expertise are the New Testament. This includes parables, miracles, historical Jesus, Luke-Acts, John, 1 Corinthians, James, the historical trustworthiness of Scripture, financial stewardship, gender roles, Latter Day Saint movement, hermeneutics, and exegetical method. Blomberg has written and edited multiple books. He is married to Frances Fulling Blomberg and has two grown daughters, Elizabeth Little and Rachel Blomberg.
His Ph.D. is from the University of Aberdeen, Scotland; his M.A. from Trinity Evangelical Divinity School in Deerfield, IL; and his B.A. from Augustana College in Rock Island, IL., which is also his hometown.
Throughout his career he has taught and guest lectured widely on four continents. He is a member of the Evangelical Theological Society, the Tyndale Fellowship, the Institute for Biblical Research, the Society of Biblical Literature, the Studiorum Novi Testamenti Societas, and the Committee on Bible Translation for the New International Version of the Scriptures. Prior to being hired at Denver Seminary he was a research fellow at Tyndale House Cambridge and an Assistant Professor of Religion at Palm Beach Atlantic College in West Palm Beach, Florida.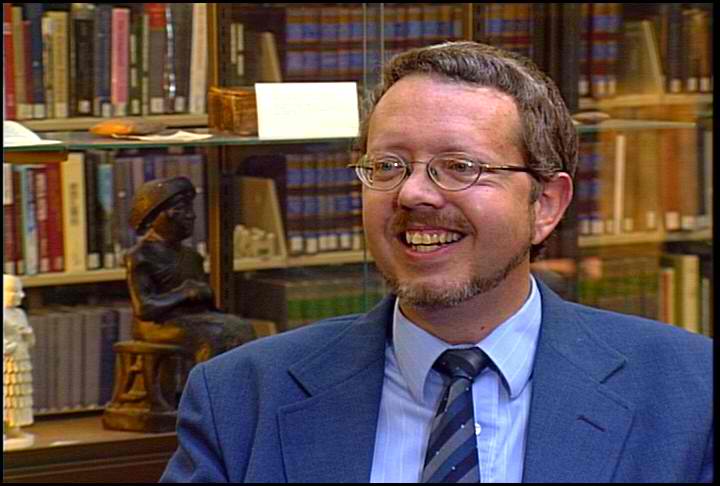 Gospel Perspectives, vol. 6: The Miracles of Jesus (co-ed. with David Wenham (1986)
The Historical Reliability of the Gospels (1987, 2007)
Interpreting the Parables (1990, 2012)
Matthew [New American Commentary] (1992)
Introduction to Biblical Interpretation [with William W. Klein and Robert L. Hubbard, Jr.](1993, 2004)
1 Corinthians [NIV Application Commentary] (1994)
Jesus and the Gospels: An Introduction and Survey (1997, 2009)
How Wide the Divide? A Mormon and an Evangelical in Conversation (1997)
Neither Poverty nor Riches: A Biblical Theology of Possessions (1999)
The Historical Reliability of John's Gospel (2001)
Two Views on Women in Ministry [co-ed. with James R. Beck] (2001, 2005)
Preaching the Parables (2004)
Making Sense of the New Testament: Three Crucial Questions (2004)
Contagious Holiness: Jesus' Meals with Sinners (2005)
From Pentecost to Patmos: An Introduction to Acts through Revelation (2006)
James [Zondervan Exegetical Commentary on the New Testament; with Mariam J. Kamell] (2008)
A Case for Historic Premillennialism [co-ed. with Sung Wook Chung] (2009)
A Handbook of New Testament Exegesis [with Jennifer Foutz Markley] (2010)
Christians in an Age of Wealth: A Biblical Theology of Stewardship (2013)
Can We Still Believe the Bible? An Evangelical Engagement with Contemporary Questions (2014)
Effective Generational Ministry; with Elisabeth A. Nesbit Sbanotto (2015)
The Historical Reliability of the New Testament: The Challenge to Evangelical Christian Beliefs (2016)
Craig Blomberg Wikipedia