Nationality

United States




Role

Author




Name

Lee Strobel





Subject

Christian apologetics




Period

Current




Spouse

Leslie Strobel






Born

January 25, 1952 (age 63) Arlington Heights, Illinois, U.S. (

1952-01-25

)


Occupation

Legal editor, writer, journalist, clergy




Alma mater

University of Missouri Yale University




Genre

Science and religion Historicity of the Gospels




Movies

The Case for Christ, Jesus: Fact or Fiction, Jesus: The Great Debate




Children

Alison Strobel, Kyle Strobel




Education

University of Missouri, Yale Law School, Yale University




Books

The Case for Christ, The Case for Faith, The Case for a Creator, The Case for the Real Jesus, The Case for Grace: A Journal




Similar People

Bill Hybels, Mark Mittelberg, Gary Habermas, Garry Poole, Robert Elmer




Profiles




Twitter
Learn how to seize spiritual opportunities with lee strobel
Lee Patrick Strobel (born January 25, 1952) is an American Christian author and a former investigative journalist. He has written several books, including four which received ECPA Christian Book Awards (1994, 1999, 2001, 2005) and a series which addresses challenges to a Biblically inerrant view of Christianity. Strobel also hosted a television program called Faith Under Fire on PAX TV, and runs a video apologetics web site. Strobel has been interviewed on numerous national television programs, including ABC's 20/20, Fox News, and CNN.
Contents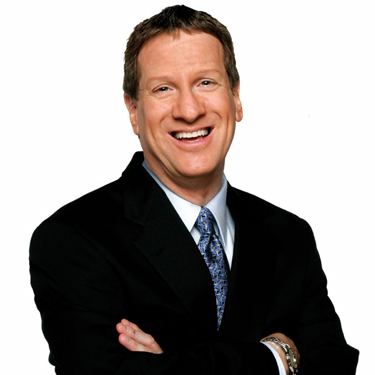 Faith Under Fire Group Bible Study by Lee Strobel
Biography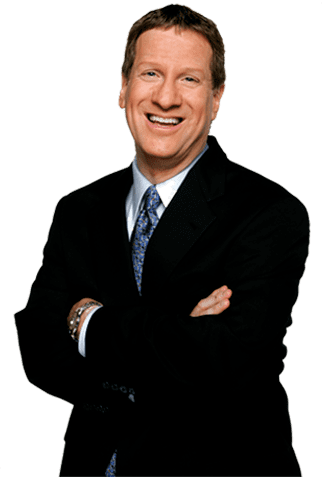 Strobel received a journalism degree from University of Missouri and a Master of Studies in Law degree from Yale Law School, becoming a journalist for the Chicago Tribune and other newspapers for 14 years. In 1980, the UPI Illinois Editors Association newspaper award program gave him a first place for public service (the Len H. Small Memorial award) for his coverage of the Pinto crash trial of Ford Motor in Winamac, Indiana.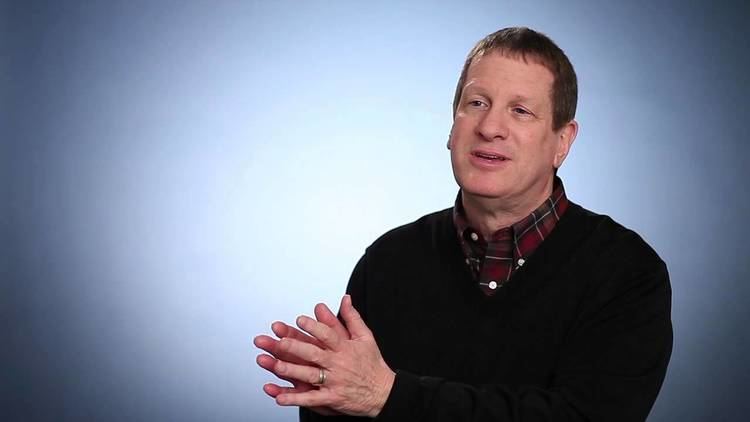 Strobel states he was an atheist when he began investigating the Biblical claims about Christ after his wife's conversion. Prompted by the results of his investigation, he became a Christian on November 8, 1981.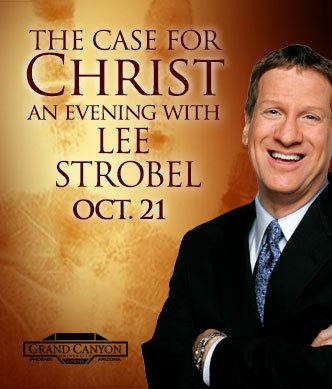 Strobel was a teaching pastor of Willow Creek Community Church in South Barrington, Illinois, from 1987 to 2000, before shifting his focus to writing and producing his TV show. He continues to speak periodically at churches and has been a board member of the Willow Creek Association. In 2007, Strobel was awarded an honorary doctoral degree by Southern Evangelical Seminary in recognition of his contributions to Christian apologetics.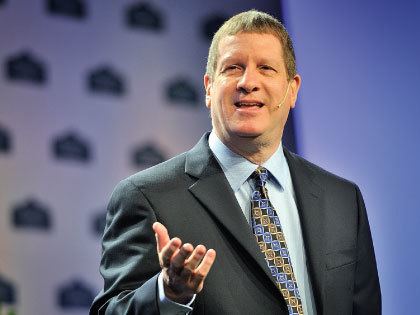 Strobel is married to Leslie, and they have two children and several grandchildren. His daughter Alison is a novelist, and his son Kyle is an Assistant Professor of Spiritual Theology and Formation at the Talbot School of Theology.
The Case for Christ
According to Strobel, The Case for Christ retraces and expands his journey toward becoming a Christian. The book summarizes his interviews with thirteen evangelical Christian scholars—Craig Blomberg, Bruce Metzger, Edwin Yamauchi, John McRay, Gregory Boyd, Ben Witherington III, Gary Collins, D. A. Carson, Louis Lapides, Alexander Metherell, William Lane Craig, Gary Habermas, and J. P. Moreland—in which they defend their views regarding the historical reliability of the New Testament. The Case for Christ, September 1, 1998, Zondervan, ISBN 0-310-22605-8 Strobel's personal experience while encountering these scholars and their beliefs was portrayed in the 2017 drama film of the same name.
The book is divided into three parts, preceded by a Preface: Introduction: Reopening the Investigation of a Lifetime
Part 1: Examining the Record
1. The Eyewitness Evidence: Can the Biographies of Jesus Be Trusted? with Dr. Craig Blomberg
2. Testing the Eyewitness Evidence: Do the Biographies of Jesus Stand Up to Scrutiny? with Dr. Craig Blomberg
3. The Documentary Evidence: Were Jesus' Biographies Reliably Preserved for Us? with Dr. Bruce Metzger
4. The Corroborating Evidence: Is There Credible Evidence for Jesus outside His Biographies? with Dr. Edwin Yamauchi
5. The Scientific Evidence: Does Archaeology Confirm or Contradict Jesus' Biographies? with Dr. John McRay
6. The Rebuttal Evidence: Is the Jesus of History the Same As the Jesus of Faith? with Dr. Gregory Boyd
Part 2: Analyzing Jesus
7. The Identity Evidence: Was Jesus Really Convinced That He Was the Son of God? with Dr. Ben Witherington III
8. The Psychological Evidence: Was Jesus Crazy When He Claimed to Be the Son of God? with Dr. Gary Collins
9. The Profile Evidence: Did Jesus Fulfill the Attributes of God? with Dr. D.A. Carson
10. The Fingerprint Evidence: Did Jesus – and Jesus Alone – Match the Identity of the Messiah? with Louis Lapides, M.Div., Th.M.
Part 3: Researching the Resurrection
11. The Medical Evidence: Was Jesus' Death a Sham and His Resurrection a Hoax? with Dr. Alexander Metherell
12. The Evidence of the Missing Body: Was Jesus' Body Really Absent from His Tomb? with Dr. William Lane Craig
13. The Evidence of Appearances: Was Jesus Seen Alive after His Death on the Cross? with Dr. Gary Habermas
14. The Circumstantial Evidence: Are There Any Supporting Facts That Point to the Resurrection? with Dr. J. P. Moreland
Conclusion: The Verdict of History: What Does the Evidence Establish – And What Does It Mean Today?
The Case for Faith
In his book The Case for Faith: A Journalist Investigates the Toughest Objections to Christianity, Strobel replies to doubts about Christianity, including the problem of evil, the contradiction between miracles and science, whether God is worthy of worship if he kills innocent children, whether Jesus is the only way to God, and the church's history of oppression and violence.
The book is divided into 8 Objections:
Objection #1 "Since Evil and Suffering Exist, a Loving God Cannot" with Peter Kreeft, PhD
Objection #2 "Since Miracles Contradict Science, They Cannot Be True" with William Lane Craig, PhD
Objection #3 "Evolution Explains Life, So God Isn't Needed" with Walter L. Bradley, PhD
Objection #4 "God Isn't Worthy of Worship If He Kills Innocent Children" with Norman L. Geisler, PhD
Objection #5 "It's Offensive to Claim Jesus Is the Only Way to God" with Ravi Zacharias, D.D., LL.D.
Objection #6 "A Loving God Would Never Torture People in Hell" with J.P. Moreland, PhD
Objection #7 "Church History Is Littered with Oppression and Violence" with John D. Woodbridge, PhD
Objection #8 "I Still Have Doubts, So I Can't Be a Christian" with Lynn Anderson, D.Min.
The Case for a Creator
The Case for a Creator consists of interviews with intelligent design advocates and Christian apologists who argue for the existence of a creator.
The advocates interviewed in the chapters and their topic(s) of discussion are as follows:
Intelligent design advocate and Discovery Institute Center for Science and Culture (CSC) fellow Jonathan Wells presents a case against evolution;
Philosopher of science Stephen C. Meyer discusses the relationship between science and religion, as well as the origin of life, arguing against the likelihood of abiogenesis without the assistance of a creator;
Philosopher of religion William Lane Craig discusses the Big Bang and argues for a creator as first cause, using the Kalam cosmological argument;
International Society for Complexity, Information and Design fellow and philosopher Robin Collins discusses the anthropic principle and argues that the universe must be designed by a creator;
Astronomer Guillermo Gonzalez and theologian Jay Richards present a case that the Rare Earth hypothesis supports intelligent design;
Biochemist Michael Behe discusses irreducible complexity in biology as an argument for a creator; and
Philosopher and theologian J.P. Moreland examines the supposed existence of consciousness separate from the brain, including near-death experiences, as an argument for a creator.
The Case for the Real Jesus
The Case for the Real Jesus: A Journalist Investigates Current Attacks on the Identity of Christ presents a number of counter-arguments to challenges to the evangelical Christian view. Strobel addresses differences between the portrayal of Jesus in the non-canonical gospels versus the four canonical gospels, whether the church has changed this depiction over time, new explanations that challenge Jesus's resurrection, the proposed origins of the Jesus story in pagan religions, whether Jesus fulfills messianic prophecies, and whether contemporary people should have the freedom to believe what they want about Jesus.
The book is divided into 6 Challenges:
Challenge #1 "Scholars Are Uncovering a Radically Different Jesus in Ancient Documents Just as Credible as the Four Gospels" with Craig A. Evans, PhD
Challenge #2 "The Bible's Portrait of Jesus Can't Be Trusted Because the Church Tampered with the Text" with Daniel B. Wallace, PhD
Challenge #3 with Michael Licona, M.A., PhD (Cand.)
Part 1 "New Explanations Have Refuted Jesus' Resurrection"
Part 2 "The Cross Examination"
Challenge #4 "Christianity Beliefs about Jesus Were Copied from Pagan Religions" with Edwin M. Yamauchi, PhD
Challenge #5 "Jesus Was an Impostor Who Failed to Fulfill the Messianic Prophecies" with Michael L. Brown, PhD
Challenge #6 "People Should Be Free to Pick and Choose What to Believe about Jesus" with Paul Copan, PhD
The Case for Christianity Answer Book
The Case for Christianity Answer Book uses a question-and-answer format to address typical questions concerning Christianity, including the internal consistency of the Bible, intersections between religion and science, the Problem of evil and the Resurrection of Jesus.
The book is divided into six parts:
I. Prelude: Seeking Spiritual Answers
II. Answers About God, the Creator
III. Answers About the Bible
IV. Answers About Jesus
V. Answers to Other Challenges to Christianity
VI. Postlude: Turning Answers into Action
Other books
Strobel says that he wrote Inside the Mind of Unchurched Harry and Mary to help advance lay people's understanding of Christianity and to increase the effectiveness of evangelistic efforts, and says the book includes insights drawn from his own experiences as a former atheist as to why people avoid Christianity.
Experiencing the Passion of Jesus was co-written with Garry Poole as a discussion guide for Mel Gibson's film The Passion of the Christ. Strobel and Poole also co-authored Exploring the Da Vinci Code.
Film
Strobel appeared in the 2016 film God's Not Dead 2.
A film entitled The Case for Christ, based on Strobel's eponymous best-seller, had its theatrical release in April 2017. The film is directed by Jonathan M. Gunn and is about an atheist reporter who tries to prove Christianity to be a cult. The film was produced by Triple Horse Studios and distributed by Pure Flix Entertainment.
References
Lee Strobel Wikipedia
(Text) CC BY-SA