Spouse(s)

Margot Birmingham




Name

Ross Perot





Role

Businessman




Height

1.66 m







Full Name

Henry Ross Perot




Born

June 27, 1930 (age 92) (

1930-06-27

)

Texarkana, Texas, U.S.




Alma mater

Texarkana Junior College United States Naval Academy




Net worth

US$ 4.1 billion (September 2015)




Organizations founded

Perot Systems, Electronic Data Systems




Political party

Independent politician, Reform Party of the United States of America




Children

Ross Perot, Jr., Carolyn Perot, Suzanne Perot, Nancy Perot, Katherine Perot




Similar People

Ralph Nader, Ross Perot - Jr, Bob Dole, James Stockdale, Donald Trump
Leader profile h ross perot
Henry Ross Perot (; born June 27, 1930) is an American business magnate and former politician. As the founder of Electronic Data Systems, he became a billionaire. He ran an independent presidential campaign in 1992 and a third party campaign in 1996, establishing the Reform Party in the latter election. Both campaigns were among the strongest presidential showings by a third party or independent candidate in U.S. history.
Contents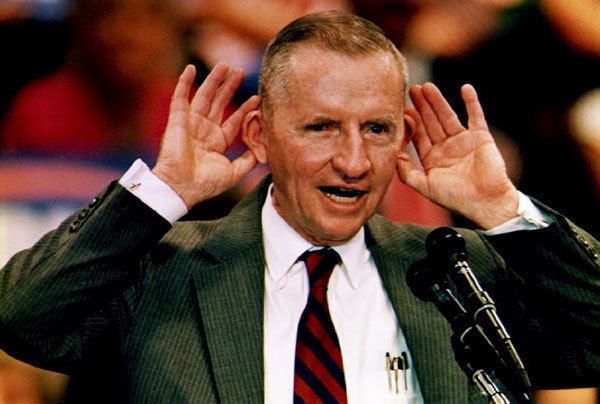 Born in Texarkana, Texas, he became a salesman for IBM after serving in the United States Navy. In 1962, he founded Electronic Data Systems, a data processing service company. In 1984, General Motors bought a controlling interest in the company for $2.4 billion. Perot established Perot Systems in 1988 and was an angel investor for NeXT, a software company founded by Steve Jobs. Perot also became heavily involved in the Vietnam War POW/MIA issue, arguing that hundreds of American servicemen were left behind in Southeast Asia after the Vietnam War. During President George H. W. Bush's tenure, Perot became increasingly active in politics and strongly opposed the Gulf War and ratification of the North American Free Trade Agreement.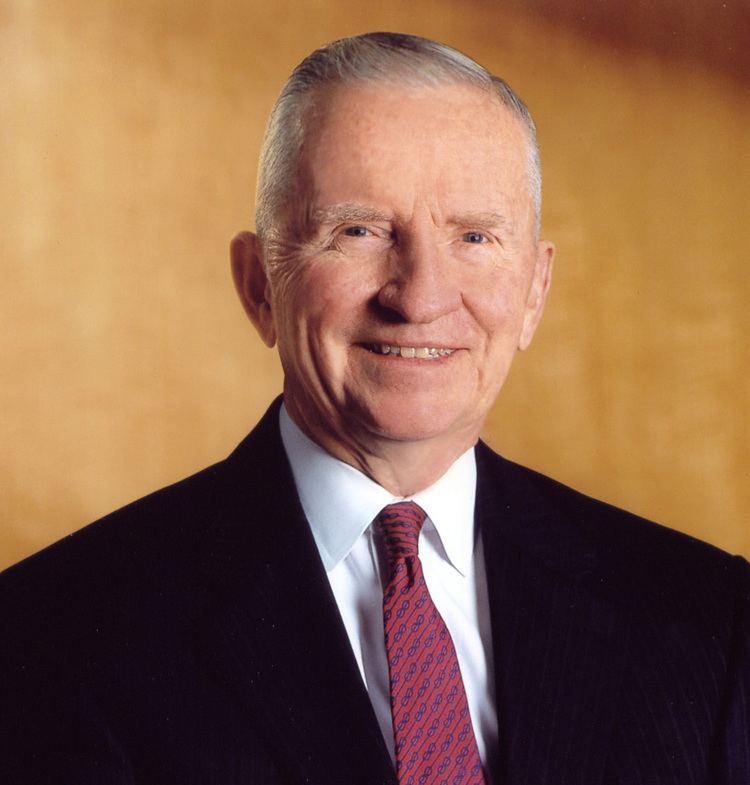 In 1992, Perot announced his intention to run for president and advocated a balanced budget, an end to the outsourcing of jobs, and the enactment of electronic direct democracy. A June 1992 Gallup poll showed Perot leading a three-way race against President Bush and presumptive Democratic nominee Bill Clinton. Perot briefly withdrew from the race in July, but re-entered the race in early October after he qualified for all 50 state ballots. He chose Admiral James Stockdale as his running mate and appeared in the 1992 CPD debates with Bush and Clinton. In the election, Perot won 18.9% of the popular vote but did not win any electoral votes. He won support from across the ideological and partisan spectrum, but performed best among self-described moderates. Perot ran for president again in 1996, establishing the Reform Party as a vehicle for his campaign. He won 8.4% of the popular vote against President Clinton and Republican nominee Bob Dole.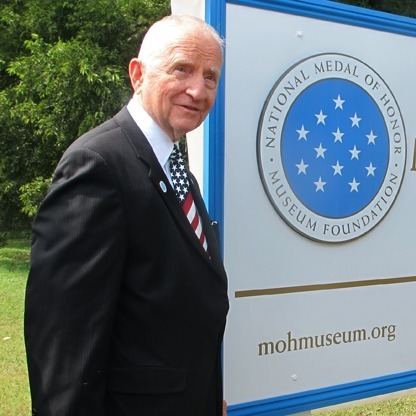 Perot did not seek public office again after 1996 and did not enter the 2000 Reform Party presidential primaries. He endorsed Republican George W. Bush over Reform nominee Pat Buchanan in the 2000 election, and supported Republican Mitt Romney in 2008 and 2012. In 2009, Dell acquired Perot Systems for $3.9 billion. According to Forbes, Perot was the 129th-richest person in the United States in 2015.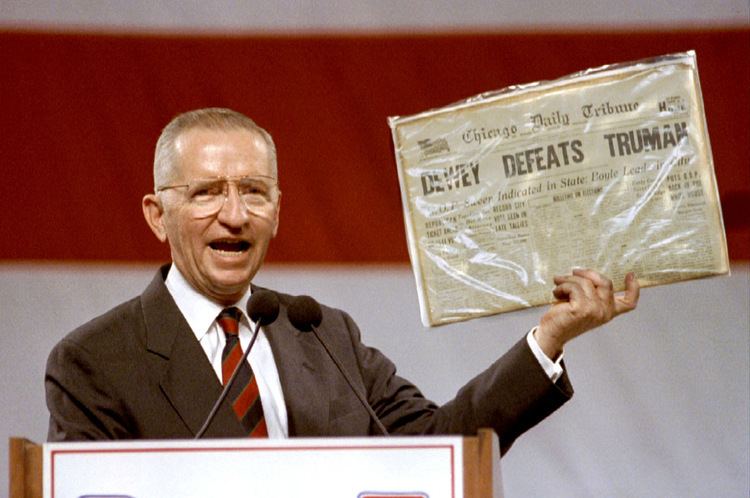 Texas businessman h ross perot enters the 1992 presidential race
Early life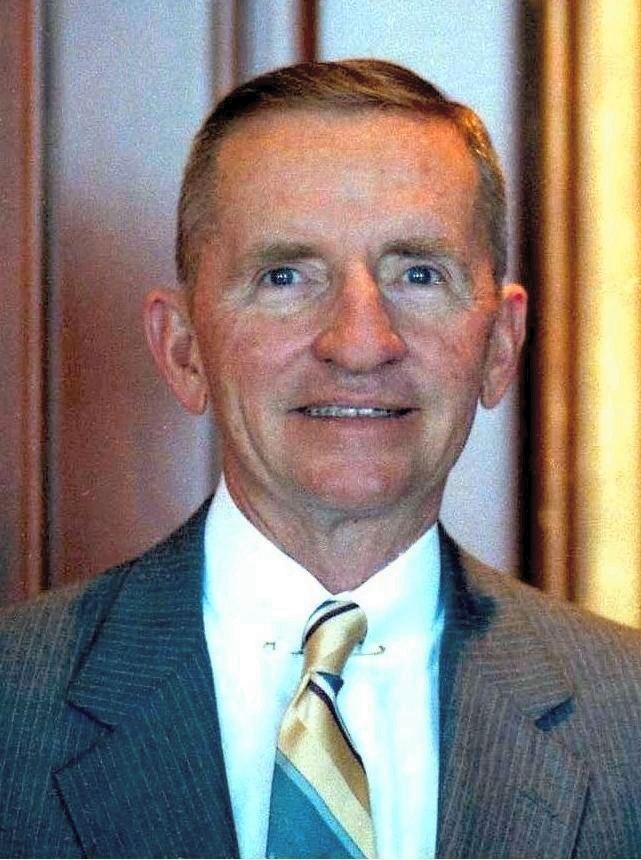 Perot was born in Texarkana, Texas, the son of Lula May Perot (née Ray) and Gabriel Ross Perot, a commodity broker specializing in cotton contracts. His patrilineal line traces back to an immigrant to Louisiana, in the 1740s. He attended a private school called Patty Hill. He graduated from Texas High School in Texarkana in 1947. One of Perot's boyhood friends was Hayes McClerkin, later Speaker of the Arkansas House of Representatives and a prominent Texarkana, Arkansas, lawyer.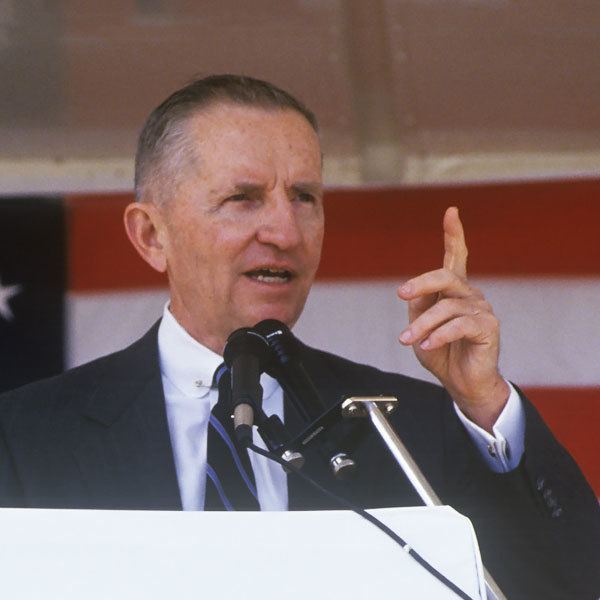 Perot joined the Boy Scouts of America and made Eagle Scout in 1942, after 13 months in the program. He is a recipient of the Distinguished Eagle Scout Award.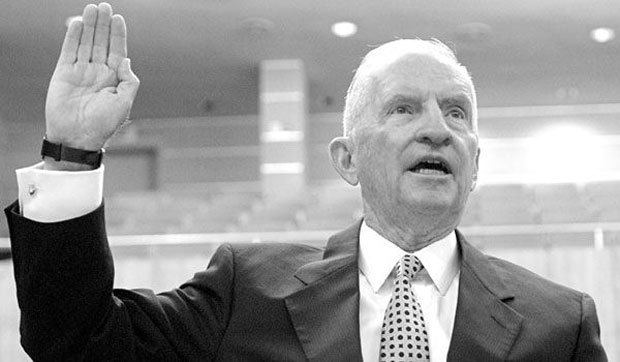 From 1947 to 1949, he attended Texarkana Junior College, then entered the U.S. Naval Academy in 1949 and helped establish its honor system. Perot said his appointment notice to the academy—sent by telegram—was sent by W. Lee "Pappy" O'Daniel, Texas's 34th governor and former senator.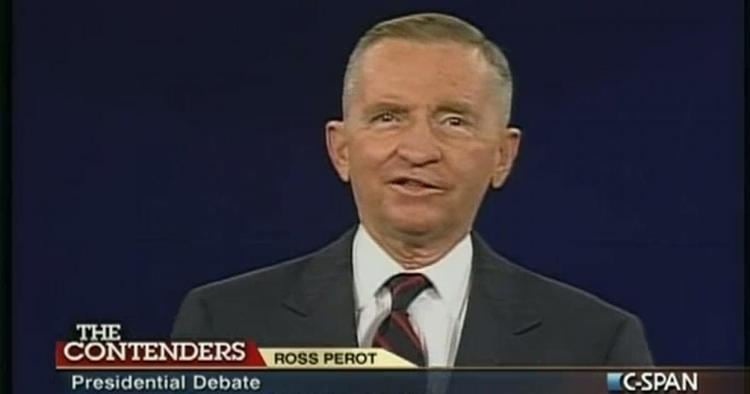 Perot married Margot Birmingham of Greensburg, Pennsylvania, in 1956.
Business
After he left the Navy in 1957, Perot became a salesman for IBM. He quickly became a top employee (one year, he fulfilled his annual sales quota in a mere two weeks) and tried to pitch his ideas to supervisors, who largely ignored him. He left IBM in 1962 to found Electronic Data Systems (EDS) in Dallas, Texas, and courted large corporations for his data processing services. Perot was refused 77 times before he was given his first contract. EDS received lucrative contracts from the U.S. government in the 1960s, computerizing Medicare records. EDS went public in 1968 and the stock price rose from $16 a share to $160 within days. Fortune called Perot the "fastest, richest Texan" in a 1968 cover story. In 1984 General Motors bought controlling interest in EDS for $2.4 billion.
In 1974, Perot gained some press attention for being "the biggest individual loser ever on the New York Stock Exchange" when his EDS shares dropped $450 million in value in a single day in April 1970.
Just prior to the 1979 Iranian Revolution, the government of Iran imprisoned two EDS employees in a contract dispute. Perot organized and sponsored their rescue. The rescue team was led by retired U.S. Army Special Forces Colonel Arthur D. "Bull" Simons. When the team was unable to find a way to extract their two prisoners, they decided to wait for a mob of pro-Ayatollah revolutionaries to storm the jail and free all 10,000 inmates, many of whom were political prisoners. The two prisoners then connected with the rescue team, and the team spirited them out of Iran via a risky border crossing into Turkey. The exploit was recounted in a book, On Wings of Eagles by Ken Follett, which became a best-seller. In the 1986 miniseries, Perot was portrayed by Richard Crenna.
In 1984, Perot bought a very early copy of Magna Carta, one of only a few to leave the United Kingdom. It was lent to the National Archives in Washington, D.C., where it was displayed alongside the Declaration of Independence and the United States Constitution. In 2007, it was sold by the Perot Foundation, to provide "for medical research, for improving public education and for assisting wounded soldiers and their families." The document sold for US$21.3 million on December 18, 2007, to David Rubenstein, managing director of the Carlyle Group, and is kept on display at the National Archives.
After Steve Jobs lost the original power struggle at Apple and left to found NeXT, his angel investor was Perot, who invested over $20 million. Perot believed in Jobs and did not want to miss out, as he had with his chance to invest in Bill Gates's fledgling Microsoft.
In 1988, he founded Perot Systems Corporation, Inc. in Plano, Texas. His son, Ross Perot Jr., eventually succeeded him as CEO. In September 2009, Perot Systems was acquired by Dell for $3.9 billion.
Early political activities
Perot became heavily involved in the Vietnam War POW/MIA issue. He believed that hundreds of American servicemen were left behind in Southeast Asia at the end of the U.S. involvement in the war, and that government officials were covering up POW/MIA investigations to avoid revealing a drug-smuggling operation used to finance a secret war in Laos. Perot engaged in unauthorized back-channel discussions with Vietnamese officials in the late 1980s, which led to fractured relations between Perot and the Reagan and George H. W. Bush administrations. In 1990, Perot reached agreement with Vietnam's Foreign Ministry to become its business agent in the event that diplomatic relations were normalized. Perot also launched private investigations of, and attacks upon, U.S. Department of Defense official Richard Armitage.
In Florida in 1990, retired financial planner Jack Gargan funded a series of "I'm mad as hell and I'm not going to take it anymore" (a reference to a famous quotation from the 1976 political and mass media satire movie, Network) newspaper advertisements denouncing the U.S. Congress for voting for legislative pay raises at a time when average wages nationwide were not increasing. Gargan later founded "Throw the Hypocritical Rascals Out" (THRO), which Ross Perot supported.
Perot did not support President George H. W. Bush, and vigorously opposed the United States' involvement in the 1990–1991 Persian Gulf War. He unsuccessfully urged Senators to vote against the war resolution, and began to consider his own presidential run.
Political views
During Perot's political campaigns, he has been reluctant to speak about social issues, as he is seen as socially liberal and usually focused on his fiscal policies to keep support during his campaigns. He has supported abortion, supports gay rights, is in favor of stricter gun rights and increased AIDS research.
Abortion
In 1992, Perot stated he supports abortion; however, since 2000, he has been pro-choice only reluctantly.
Fiscal policy
Perot believes tax should be increased on the wealthy, whilst spending should be cut to help pay off the national debt. Perot also believes capital gains tax should be increased, instead giving tax breaks to those starting new businesses instead of those 'just shooting dice on Wall Street' and states in his book 'Not For Sale at Any Price': "We cut the capital gains tax rate from a maximum rate of 35% to a maximum rate that got as low as 20% during the 1980s. Who got the benefit? The rich did, of course, because that's who owns most of the capital assets."
On February 20, 1992, he appeared on CNN's Larry King Live and announced his intention to run as an independent if his supporters could get his name on the ballot in all 50 states. With such declared policies as balancing the federal budget, opposition to gun control, ending the outsourcing of jobs and enacting electronic direct democracy via "electronic town halls", he became a potential candidate and soon polled roughly even with the two major party candidates.
Perot's candidacy received increasing media attention when the competitive phase of the primary season ended for the two major parties. With the insurgent candidacies of Republican Pat Buchanan and Democrat Jerry Brown winding down, Perot was the natural beneficiary of populist resentment toward establishment politicians. On May 25, 1992, he was featured on the cover of Time with the title "Waiting for Perot", an allusion to Samuel Beckett's play Waiting for Godot.
Several months before the Democratic and Republican conventions, Perot filled the vacuum of election news, as his supporters began petition drives to get him on the ballot in all 50 states. This sense of momentum was reinforced when Perot employed two savvy campaign managers in Democrat Hamilton Jordan and Republican Ed Rollins. In July, while Perot was pondering whether to run for office, his supporters established a campaign organization United We Stand America. Perot was late in making formal policy proposals, but most of what he did call for were intended to reduce the deficit, such as a gasoline tax increase and cutbacks to Social Security.
In June, Perot led a Gallup poll with 39% of the vote. By mid-July, the Washington Post reported that Perot's campaign managers were becoming increasingly disillusioned by his unwillingness to follow their advice to be more specific on issues, and his need to be in full control of operations with such tactics as forcing volunteers to sign loyalty oaths. Perot's poll numbers began to slip to 25%, and his advisers warned that if he continued to ignore them, he would fall into single digits. Co-manager Hamilton Jordan threatened to quit, and on July 15, Ed Rollins resigned after Perot fired advertisement specialist Hal Riney, who worked with Rollins on the Reagan campaign. Rollins would later claim that a member of the campaign accused him of being a Bush plant with ties to the CIA. Amid the chaos, Perot's support fell to 20%. The next day, Perot announced on Larry King Live that he would not seek the presidency. He explained that he did not want the House of Representatives to decide the election if the result caused the electoral college to be split. Perot eventually stated the reason was that he received threats that digitally altered photographs would be released by the Bush campaign to sabotage his daughter's wedding. Whatever his reasons for withdrawing, his reputation was badly damaged. Many of his supporters felt betrayed and public opinion polls subsequently showed a large negative view of Perot that was absent prior to his decision to end the campaign.
In September, he qualified for all 50 state ballots. On October 1, he announced his intention to re-enter the presidential race. He said that Republican operatives had wanted to reveal compromising photographs of his daughter, which would disrupt her wedding, and he wanted to spare her from embarrassment. He campaigned in 16 states and spent an estimated $12.3 million of his own money. Perot employed the innovative strategy of purchasing half-hour blocks of time on major networks for infomercial-type campaign advertisements; this advertising garnered more viewership than many sitcoms, with one Friday night program in October attracting 10.5 million viewers.
Perot's running mate was retired Vice Admiral James Stockdale, a highly decorated former Vietnam prisoner of war (POW). In December 1969, Perot organized and flew to North Vietnam in an attempt to deliver 30 tons of supplies to beleaguered American POWs in North Vietnam. Although North Vietnam blocked the flights, the effort was instrumental in bringing the plight of those POWs to the world's attention and their captors soon began treating them better.
At one point in June, Perot led the polls with 39% (versus 31% for Bush and 25% for Clinton). Just prior to the debates, Perot received 7–9% support in nationwide polls. The debates likely played a significant role in his ultimate receipt of 19% of the popular vote. Although his answers during the debates were often general, many Democrats and Republicans conceded that Perot won at least the first debate. In the debate, he remarked:
Keep in mind our Constitution predates the Industrial Revolution. Our founders did not know about electricity, the train, telephones, radio, television, automobiles, airplanes, rockets, nuclear weapons, satellites, or space exploration. There's a lot they didn't know about. It would be interesting to see what kind of document they'd draft today. Just keeping it frozen in time won't hack it.
Perot denounced Congress for its inaction in his speech at the National Press Club in Washington, DC, on March 18, 1992. Perot said:
This city has become a town filled with sound bites, shell games, handlers, media stuntmen who posture, create images, talk, shoot off Roman candles, but don't ever accomplish anything. We need deeds, not words, in this city.
In the 1992 election, he received 18.9% of the popular vote, about 19,741,065 votes (but no electoral college votes), making him the most successful third-party presidential candidate in terms of the popular vote since Theodore Roosevelt in the 1912 election. Unlike Perot, however, some other third party candidates since Roosevelt have won electoral college votes. (Robert La Follette had 13 in 1924, Strom Thurmond had 39 in 1948, George Wallace had 46 in 1968 and John Hospers won one in 1972, albeit from a faithless elector). Compared with Thurmond and Wallace, who polled very strongly in a small number of states, Perot's vote was more evenly spread across the country. Perot managed to finish second in two states: In Maine, Perot received 30.44% of the vote to Bush's 30.39% (Clinton won Maine with 38.77%); in Utah, Perot received 27.34% of the vote to Clinton's 24.65% (Bush won Utah with 43.36%). Although Perot won no state, he received the most votes in some counties, including Trinity County, California.
A detailed analysis of voting demographics revealed that Perot's support drew heavily from across the political spectrum, with 20% of his votes coming from self-described liberals, 27% from self-described conservatives, and 53% coming from self-described moderates. Economically, however, the majority of Perot voters (57%) were middle class, earning between $15,000 and $49,000 annually, with the bulk of the remainder drawing from the upper middle class (29% earning more than $50,000 annually). Exit polls also showed that Ross Perot drew 38% of his vote from Bush, and 38% of his vote from Clinton, though it's generally considered that he aided Clinton in defeating Bush.
Based on his performance in the popular vote in 1992, Perot was entitled to receive federal election funding for 1996. Perot remained in the public eye after the election and championed opposition to the North American Free Trade Agreement (NAFTA), urging voters to listen for the "giant sucking sound" of American jobs heading south to Mexico should NAFTA be ratified.
Reform Party and 1996 presidential run
Perot tried to keep his movement alive through the mid-1990s, continuing to speak about the increasing national debt. He was a prominent campaigner against the NAFTA, and even debated with then Vice President Al Gore on the issue on Larry King Live. Perot's behavior during the debate was a source of mirth thereafter, including his repeated pleas to "let me finish" in his southern drawl. The debate was seen by many as effectively ending Perot's political career. Support for NAFTA went from 34% to 57%.
In 1995, he founded the Reform Party and won their presidential nomination for the 1996 election. His vice presidential running mate was Pat Choate. Because of the ballot access laws, he had to run as an Independent on many state ballots. Perot received 8% of the popular vote in 1996, much less than in the 1992 race, but still an unusually successful third-party showing by U.S. standards. He spent much less of his own money in this race than he had four years before, and also allowed other people to contribute to his campaign, unlike his prior race. One common explanation for the decline was Perot's exclusion from the presidential debates, based on the preferences of the Democratic and Republican party candidates. Jamin B. Raskin of Open Debates filed a lawsuit on Perot's behalf on this assumption.
Later activities
Later in the 1990s, Perot's detractors accused him of not allowing the Reform Party to develop into a genuine national political party, but rather using it as a vehicle to promote himself. They cited as evidence the control of party offices by operatives from his presidential campaigns. Perot did not give an endorsement during Jesse Ventura's run for governor of Minnesota in the 1998 election, and this became suspicious to detractors when he made fun of Ventura at a conference after Ventura had a falling out with the press. The party leadership grew in tighter opposition to groups supporting Ventura and Jack Gargan. Evidence of this was demonstrated when Gargan was officially removed as Reform Party chairman by the Reform Party National Committee.
In the 2000 presidential election, Perot refused to become openly involved with the internal Reform Party dispute between supporters of Pat Buchanan and John Hagelin. Perot was reportedly unhappy with what he saw as the disintegration of the party, as well as his own portrayal in the press; thus, he chose to remain quiet. He appeared on Larry King Live four days before the election and endorsed George W. Bush for president. Despite his earlier opposition to NAFTA, Perot remained largely silent about expanded use of guest-worker visas in the United States, with Buchanan supporters attributing this silence to his corporate reliance on foreign workers. Some state parties affiliated with the new (Buchananite) America First Party.
Since then, Perot has been largely silent on political issues, refusing to answer most questions from the press. When interviewed, he usually remains on the subject of his business career and refuses to answer specific questions on politics, candidates, or his past activities.
One exception to this came in 2005, when he was asked to testify before the Texas Legislature in support of proposals to extend technology to students, including making laptops available to them. He also supported changing the process of buying textbooks by making e-books available and by allowing schools to buy books at the local level instead of going through the state. In an April 2005 interview, Perot expressed concern about the state of progress on issues that he had raised in his presidential runs.
Two further exceptions came with his endorsements in the 2008 and 2012 elections. In January 2008, Perot publicly came out against Republican candidate John McCain and endorsed Mitt Romney for president. He also announced that he would soon be launching a new website with updated economic graphs and charts. In June 2008, this blog launched, focusing on entitlements (Medicare, Medicaid, Social Security), the U.S. national debt, and related issues. In 2012, Perot endorsed Romney for president again. Perot did not give any endorsements for the 2016 election.
Personal life
Perot and his wife Margot (née Birmingham) have five children (Ross Jr., Nancy, Suzanne, Carolyn, and Katherine). As of 2012, the Perots had 16 grandchildren.
With an estimated net worth of about US$4.1 billion in 2015, he is ranked by Forbes as the 129th-richest person in the United States.
Honors and achievements
In 1986, Perot received the S. Roger Horchow Award for Greatest Public Service by a Private Citizen, an award given out annually by Jefferson Awards.
On April 22, 2009, Ross Perot was made an honorary Green Beret at the John F. Kennedy Special Warfare Center at Fort Bragg, North Carolina.
Perot was inducted into the Junior Achievement U.S. Business Hall of Fame in 1988.
On September 18, 2009, the Texarkana Independent School District named him (1947 graduate of Texas High School) as a 2009 Distinguished Alumnus.
In May 2009, he was appointed an honorary chairman of the OSS Society.
On October 15, 2009, the U.S. Military Academy at West Point awarded him with the distinguished Sylvanus Thayer Award.
In honor of Perot's 80th birthday, the bridge connecting Walton and University drives in Texarkana, Texas, was named the H. Ross Perot Bridge.
On April 20, 2010, in Kansas City, Perot was presented with the Distinguished Leadership Award from the Command and General Staff College Foundation, Inc., Fort Leavenworth, KS
On October 2, 2010, Perot was given the William J. Donovan Award from the OSS Society at the Mandarin Oriental Hotel in Washington, D.C. He is the 26th recipient of the award.
In September 2011, Perot accepted the Army Heritage Center Foundation's Boots on the Ground Award.
On October 28, 2011, the Museum of Nature & Science in Dallas announced it was naming a new species of the dinosaur genus Pachyrhinosaurus after the Perot family. The new species is named Pachyrhinosaurus perotorum.
Electoral history
United States presidential election, 1992
Bill Clinton/Al Gore (D) – 44,909,806 (43.0%) and 370 electoral votes (32 states and D.C. carried)
George H. W. Bush/Dan Quayle (R) (Inc.) – 39,104,550 (37.4%) and 168 electoral votes (18 states carried)
Ross Perot/James Stockdale (I) – 19,743,821 (18.9%) and 0 electoral votes
Andre Marrou/Nancy Lord (L) – 290,087 (0.3%) and 0 electoral votes
United States presidential election, 1996
Bill Clinton/Al Gore (D) (Inc.) – 47,400,125 (49.2%) and 379 electoral votes (31 states and D.C. carried)
Bob Dole/Jack Kemp (R) – 39,198,755 (40.7%) and 159 electoral votes (19 states carried)
Ross Perot/Pat Choate (Ref.) – 8,085,402 (8.4%) and 0 electoral votes
References
Ross Perot Wikipedia
(Text) CC BY-SA