Years active

1960–present







Born

August 21, 1939 (age 81) (

1939-08-21

)

New York, New York

Nominations

Tony Award for Best Featured Actor in a Play

Movies and TV shows




Died

June 4, 2021 (aged 81) Los Angeles, California, U.S.

Similar

Michael Cole (actor), Gloria Foster, Tige Andrews
Half baked 10 10 movie clip thurgood wears a wire 1998 hd
Clarence Williams III (August 21, 1939 – June 4, 2021) was an American actor who was best known for his role as "Linc Hayes" on the iconic "hippie" cop show The Mod Squad (1968–1973). He was a stage, film and television actor, who occasionally directs.
Contents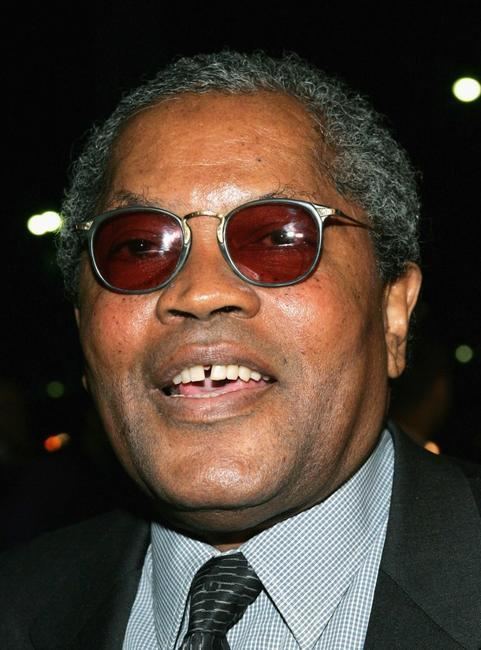 Early life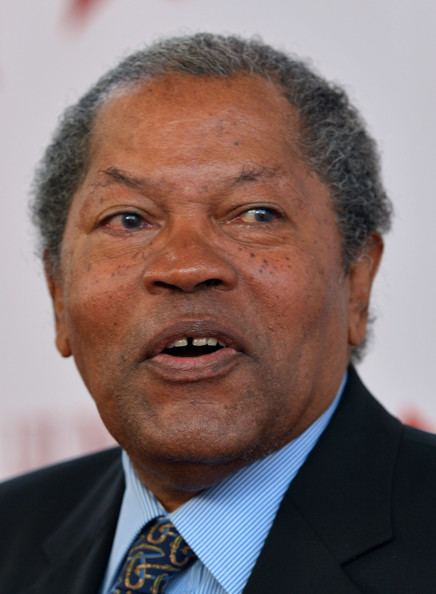 Born in New York City Williams was the son of a professional musician, Clay Williams, and grandson of jazz and blues composer/pianist Clarence Williams and his singer-actress wife, Eva Taylor. Raised by his paternal grandmother, he became interested in acting after accidentally walking onto a stage at a theater below a Harlem YMCA.
Career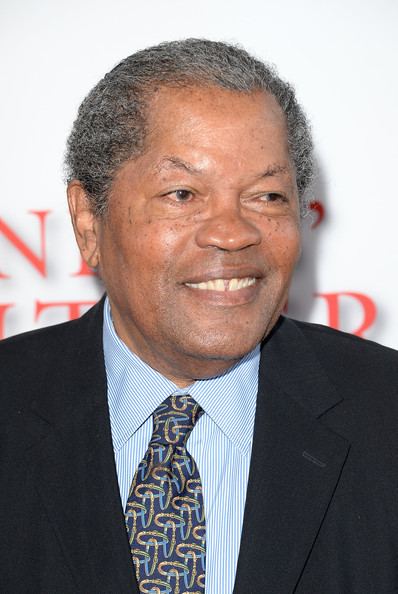 Williams began pursuing an acting career after spending two years in the United States Air Force. He first appeared on Broadway in The Long Dream (1960). Continuing his work on stage, he appeared in Walk in Darkness (1963), Sarah and the Sax (1964), Doubletalk (1964), and King John. He also served as artist-in-residence at Brandeis University in 1966.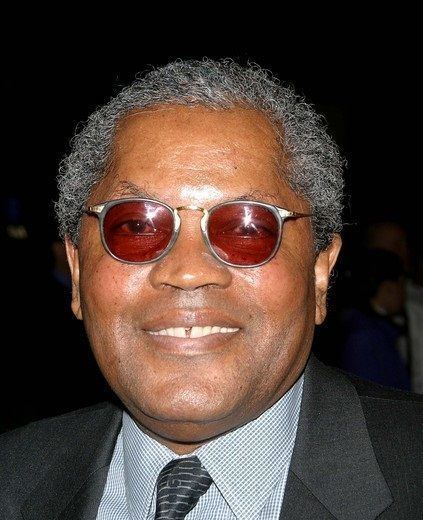 Williams' breakout role was as undercover cop Linc Hayes on the highly popular counterculture TV cop series The Mod Squad (1968), along with fellow relative unknowns Michael Cole and Peggy Lipton. Since the series ended in 1973, he worked in a variety of genres on stage and screen, from comedy (I'm Gonna Git You Sucka; Half-Baked) to sci-fi (Star Trek: Deep Space Nine) and drama (Purple Rain).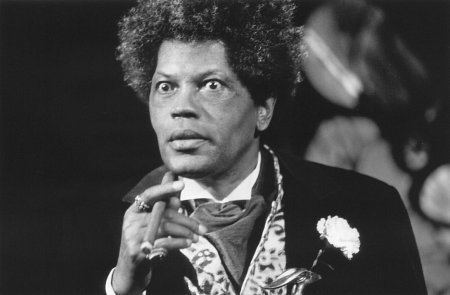 Spanning over forty years, his career includes the role of Prince's tormented father, who was also a musician in Purple Rain (1984), a recurring role in the surreal TV series Twin Peaks (1990), a good cop in Deep Cover (1992), a rioter in the mini-series Against the Wall (1994), and Wesley Snipes' chemically dependent Dad in Sugar Hill (1993). Other TV roles include Hill Street Blues, the Canadian cult classic The Littlest Hobo, Miami Vice, The Highwayman, Burn Notice, Everybody Hates Chris, Justified, Law & Order. He can be seen in movies such as 52 Pick-Up, Life, The Cool World, Deep Cover, Tales from the Hood, Half-Baked, King: A Filmed Record... Montgomery to Memphis, Hoodlum, Frogs for Snakes, Starstruck, The General's Daughter, Reindeer Games, Impostor, The Legend of 1900, and Purple Rain. He also played a supporting role as George Wallace's fictional African-American butler and caretaker in the 1997 TNT movie George Wallace.
From 2003 to 2007, Williams had a recurring role as Philby Cross in the Mystery Woman movie series on the Hallmark Channel. He appeared in all but the first of the eleven movies alongside Kellie Martin. (J.E. Freeman played Philby in the Mystery Woman first movie.) In the seventh (Mystery Woman: At First Sight) movie, he reunited with his Mod Squad co-star Michael Cole. He played Bumpy Johnson in the film American Gangster.
Death
Williams died in Los Angeles on June 4, 2021, from colon cancer at the age of 81.
Filmography
Actor
2018
American Nightmares
as
Roscoe
2015
Empire (TV Series)
as
Huey Jarvis
- True Love Never (2015) - Huey Jarvis
2010
Memphis Beat (TV Series)
as
Leroy Hitch
- I Shall Not Be Moved (2010) - Leroy Hitch
2010
Justified (TV Series)
as
Mr. Jones
- Long in the Tooth (2010) - Mr. Jones
2009
Cold Case (TV Series)
as
Henry 'Pops' Walters
- Officer Down (2009) - Henry 'Pops' Walters
2009
Burn Notice (TV Series)
as
Jean Pierre's Father
- Truth and Reconciliation (2009) - Jean Pierre's Father
2007
American Gangster
as
Bumpy Johnson (uncredited)
2005
American Dragon: Jake Long (TV Series)
as
Councilor Andam / Counselor Andam
- The Hong Kong Longs (2007) - Councilor Andam (voice)
- Being Human (2007) - Councilor Andam (voice)
- The Halloween Bash (2005) - Counselor Andam (voice)
- Dragon Summit (2005) - Counselor Andam (voice)
2003
Mystery Woman (TV Series)
as
Philby / Man in Jail
- In the Shadows (2007) - Philby
- Redemption (2006) - Philby
- Oh Baby (2006) - Philby
- Wild West Mystery (2006) - Philby
- At First Sight (2006) - Philby
- Game Time (2005) - Philby
- Mystery Woman: Vision of a Murder (2005) - Philby
- Mystery Woman: Sing Me a Murder (2005) - Philby
- Snapshot (2005) - Philby
- Mystery Weekend (2005) - Philby
- Mystery Woman (2003) - Man in Jail (uncredited)
2005
Everybody Hates Chris (TV Series)
as
Mr. Tate
- Everybody Hates Basketball (2005) - Mr. Tate
2005
Constellation
as
Forest Boxer
2004
Karen Sisco (TV Series)
as
Detective Dave Campos
- He Was a Friend of Mine (2004) - Detective Dave Campos
2003
Skin (TV Mini Series)
as
Vincent Quordon
- Secrets & Lies (2003) - Vincent Quordon
- Pilot (2003) - Vincent Quordon
2003
Fastlane (TV Series)
as
Mr. Hayes
- Dosed (2003) - Mr. Hayes
- Overkill (2003) - Mr. Hayes
2003
The Extreme Team
as
Zachary
2003
Miracles (TV Series)
as
Dr. Bauer
- The Patient (2003) - Dr. Bauer
2002
Ja Rule Feat. Ashanti, Vita & Charli Baltimore: Down 4 U (Music Video)
as
Clarence Williams III
2002
Happy Here and Now
as
Bill
2002
Ja Rule Feat. Charli Baltimore: Down Ass Chick (Music Video short)
as
FBI Agent
2002
Judging Amy (TV Series)
as
Joe McKenzie
- Men Aren't Monsters (2002) - Joe McKenzie
- Women in Cacti with a Curled Up Rat (2002) - Joe McKenzie
2001
Impostor
as
Secretary of Defense (uncredited)
2001
The Legend of Tarzan (TV Series)
- Tarzan and the Fountain (2001) - (voice)
2001
Blue Hill Avenue
as
Benny
2001
Mindstorm
as
Walter Golden
2000
Law & Order (TV Series)
as
Latiff Miller
- Burn Baby Burn (2000) - Latiff Miller
2000
Ali: An American Hero (TV Movie)
as
Marcellus Clay
2000
Resurrection Blvd. (TV Series)
- Hermanos (2000)
1999
The General's Daughter
as
Colonel Fowler
1998
The Legend of 1900
as
'Jelly Roll' Morton
1998
Shepherd (uncredited)
1998
Profiler (TV Series)
as
Carl Adler
- Die Beautiful (1998) - Carl Adler
1998
Starstruck
as
Jarry Wallace
1998
Last Rites (TV Movie)
as
Warden George Pierce
1998
Frogs for Snakes
as
Huck Hanley
1998
Half Baked
as
Samson Simpson
1997
The Wonderful World of Disney (TV Series)
as
Chuck
- The Love Bug (1997) - Chuck
1997
Walker, Texas Ranger (TV Series)
as
Deputy Commissioner Luther Dobbs
- Mr. Justice (1997) - Deputy Commissioner Luther Dobbs
1997
Millennium (TV Series)
as
Zero / Kramer
- Sense and Antisense (1997) - Zero / Kramer
1997
George Wallace (TV Mini Series)
as
Archie
1997
The Brave
as
Father Stratton
1996
Rebound: The Legend of Earl 'The Goat' Manigault (TV Movie)
as
Coach Pratt
1996
Star Trek: Deep Space Nine (TV Series)
as
Omet'iklan
- To the Death (1996) - Omet'iklan
1996
Encino Woman (TV Movie)
as
Javier
1996
The Silencers
as
General Greenboro
1996
The Road to Galveston (TV Movie)
as
Christopher, the Caretaker
1995
Crazy Love (TV Series)
as
The Boss
1995
Judgement (Short)
as
Bryant
1995
The Immortals
as
Benny Hayes
1995
Tales from the Hood
as
Mr. Simms
1994
The Cosby Mysteries (TV Series)
as
Eugene Lukes
- Camouflage (1994) - Eugene Lukes
1994
New York Undercover (TV Series)
as
Donald Brooks
- Pilot (1994) - Donald Brooks
1994
Against the Wall (TV Movie)
as
Chaka
1993
Sugar Hill
as
A.R. Skuggs
1993
Father & Son: Dangerous Relations (TV Movie)
as
Raymond
1992
Tales from the Crypt (TV Series)
as
Grady
- Maniac at Large (1992) - Grady
1991
My Heroes Have Always Been Cowboys
as
Virgil
1991
Jake and the Fatman (TV Series)
as
Benjamin Tatsa
- I May Be Wrong (1991) - Benjamin Tatsa
1990
Nasty Boys, Part 2: Lone Justice (TV Movie)
as
John Culver / Vigilante Killer
1990
Twin Peaks (TV Series)
as
FBI Agent Roger Hardy
- Masked Ball (1990) - FBI Agent Roger Hardy
- Dispute Between Brothers (1990) - FBI Agent Roger Hardy
1990
Shades of LA (TV Series)
as
Det. Roscoe Phillips
- Some Like It Cold (1990) - Det. Roscoe Phillips
1990
Gabriel's Fire (TV Series)
as
Patrice White
- The Neighborhood (1990) - Patrice White
1990
Nasty Boys (TV Series)
as
John Culver
- Kill or Be Killed: Part 2 (1990) - John Culver
- Kill or Be Killed (1990) - John Culver
1988
I'm Gonna Git You Sucka
as
Kalinga
1988
Perfect Victims
as
Lt. Kevin White
1988
The Highwayman (TV Series)
as
Jessie
- Road Lord (1988) - Jessie
1987
Tough Guys Don't Dance
as
Bolo
1987
The Last Innocent Man (TV Movie)
as
D.J. Johnson
1985
Hell Town (TV Series)
as
Duval
- The Last Kiss (1985) - Duval
1985
Miami Vice (TV Series)
as
Maximilian 'Legba' Ildefonse
- Tale of the Goat (1985) - Maximilian 'Legba' Ildefonse
1985
The Cosby Show (TV Series)
as
Mr. Thornehill
- Cliff's Birthday (1985) - Mr. Thornehill
1983
T.J. Hooker (TV Series)
as
Walker Redding / Martin / Phil Decker
- Homecoming (1985) - Walker Redding
- Deadlock (1984) - Martin
- Sweet Sixteen and Dead (1983) - Phil Decker
1984
The House of Dies Drear (TV Movie)
as
Mayhew Skinner
1984
ABC Afterschool Specials (TV Series)
as
Mr. Simpson
- The Hero Who Couldn't Read (1984) - Mr. Simpson
1984
Hill Street Blues (TV Series)
as
Lester Menley
- Parting Is Such Sweep Sorrow (1984) - Lester Menley
1979
The Littlest Hobo (TV Series)
as
David
- Boy on Wheels (1979) - David
1979
The Return of Mod Squad (TV Movie)
as
Linc Hayes
1974
Orson Welles' Great Mysteries (TV Series)
as
John Cambridge
- The Furnished Room (1974) - John Cambridge
1968
Mod Squad (TV Series)
as
Linc Hayes / Lincoln Hayes
- And Once for My Baby (1973) - Linc Hayes
- Cry Uncle (1973) - Linc Hayes
- The Night Holds Terror (1973) - Linc Hayes
- Scion of Death (1973) - Linc Hayes
- Put Out the Welcome Mat for Death (1973) - Linc Hayes
- Death in High Places (1973) - Linc Hayes
- Don't Kill My Child (1973) - Linc Hayes
- Run, Lincoln, Run (1973) - Linc Hayes
- Sanctuary (1972) - Linc Hayes
- Kristie (1972) - Linc Hayes
- Belinda, End of Little Miss Bubble Gum (1972) - Linc Hayes
- The Twain (1972) - Linc Hayes
- Crime Club (1972) - Linc Hayes
- Another Final Game (1972) - Linc Hayes
- Can You Hear Me Out There? (1972) - Linc Hayes
- Corbey (1972) - Linc Hayes
- Good Times Are Just Memories (1972) - Linc Hayes
- Eyes of the Beholder (1972) - Linc Hayes
- Taps, Play It Louder (1972) - Linc Hayes
- A Gift for Jenny (1972) - Linc Hayes
- Yesterday's Ashes (1972) - Linc Hayes
- The Thundermakers (1972) - Linc Hayes
- The Connection (1972) - Linc Hayes
- Big George (1972) - Linc Hayes
- Outside Position (1972) - Linc Hayes
- The Tangled Web (1972) - Linc Hayes
- The Wild Weekend (1972) - Linc Hayes
- The Cave (1972) - Linc Hayes
- No More Oak Leaves for Ernie Holland (1972) - Linc Hayes
- Shockwave (1972) - Linc Hayes
- Kill Gently, Sweet Jessie (1972) - Linc Hayes
- Deal with the Devil (1972) - Linc Hayes
- I Am My Brother's Keeper (1972) - Linc Hayes
- Feet of Clay (1971) - Linc Hayes
- Death of a Nobody (1971) - Linc Hayes
- Real Loser (1971) - Linc Hayes
- And a Little Child Shall Bleed Them (1971) - Linc Hayes
- Whatever Happened to Linc Hayes? (1971) - Linc Hayes
- Exit the Closer (1971) - Linc Hayes
- The Poisoned Mind (1971) - Linc Hayes
- The Sands of Anger (1971) - Linc Hayes
- The Medicine Men (1971) - Linc Hayes
- Color of Laughter, Color of Tears (1971) - Linc Hayes
- Survival (1971) - Linc Hayes
- Home Is the Streets (1971) - Linc Hayes
- Cricket (1971) - Linc Hayes
- The Sentinels (1971) - Linc Hayes
- The Price of Love (1971) - Linc Hayes
- We Spy (1971) - Linc Hayes
- The Comeback (1971) - Linc Hayes
- Welcome to Our City (1971) - Linc Hayes
- A Double for Danger (1971) - Linc Hayes
- Is That Justice? No, It's the Law (1971) - Linc Hayes
- Suffer, Little Children (1971) - Linc Hayes
- The Hot, Hot Car (1971) - Linc Hayes
- A Bummer for R.J. (1971) - Linc Hayes
- Kicks Incorporated (1971) - Linc Hayes
- A Short Course in War (1971) - Linc Hayes
- Is There Anyone Left in Santa Paula? (1970) - Linc Hayes
- Fever (1970) - Linc Hayes
- The Judas Trap (1970) - Linc Hayes
- A Time of Hyacinths (1970) - Linc Hayes
- A Far Away Place So Near (1970) - Linc Hayes
- Welcome to the Human Race, Levi Frazee! (1970) - Linc Hayes
- Just Ring the Bell Once (1970) - Linc Hayes
- Search and Destroy (1970) - Linc Hayes
- The Song of Willie (1970) - Linc Hayes
- 'A' Is for Annie (1970) - Linc Hayes
- Who Are the Keepers, Who Are the Inmates? (1970) - Linc Hayes
- See the Eagles Dying (1970) - Linc Hayes
- The Long Road Home (1970) - Linc Hayes
- The Loser (1970) - Linc Hayes
- Should Auld Acquaintance Be Forgot! (1970) - Linc Hayes
- Call Back Yesterday (1970) - Linc Hayes
- Return to Darkness, Return to Light (1970) - Linc Hayes
- A Time for Remembering (1970) - Linc Hayes
- The Deadly Sin (1970) - Linc Hayes
- Mother of Sorrow (1970) - Linc Hayes
- Survival House (1970) - Linc Hayes
- The Exile (1970) - Linc Hayes
- A Town Called Sincere (1970) - Linc Hayes
- The King of Empty Cups (1970) - Linc Hayes
- Sweet Child of Terror (1970) - Linc Hayes
- The Debt (1969) - Linc Hayes
- Never Give the Fuzz an Even Break (1969) - Linc Hayes
- In This Corner - Sol Alpert (1969) - Linc Hayes
- The Healer (1969) - Linc Hayes
- A Place to Run, a Heart to Hide In (1969) - Linc Hayes
- The Death of Wild Bill Hannachek (1969) - Linc Hayes
- Willie Poor Boy (1969) - Linc Hayes
- Confrontation! (1969) - Linc Hayes
- Lisa (1969) - Linc Hayes
- To Linc - With Love (1969) - Linc Hayes
- Ride the Man Down (1969) - Linc Hayes
- An Eye for an Eye (1969) - Linc Hayes
- My Name Is Manolete (1969) - Linc Hayes
- The Girl in Chair Nine (1969) - Linc Hayes
- A Seat by the Window (1969) - Linc Hayes
- Peace Now - Arly Blau (1969) - Linc Hayes
- Captain Greer, Call Surgery (1969) - Linc Hayes
- Keep the Faith, Baby (1969) - Linc Hayes
- Child of Sorrow, Child of Light (1969) - Linc Hayes
- A Run for the Money (1969) - Linc Hayes
- A Reign of Guns (1969) - Linc Hayes
- The Uptight Town (1969) - Linc Hayes
- A Hint of Darkness, a Hint of Light (1969) - Linc Hayes
- Fear Is the Bucking Horse (1969) - Linc Hayes
- Shell Game (1969) - Linc Hayes
- Flight Five Doesn't Answer (1969) - Linc Hayes
- Hello Mother, My Name Is Julie (1969) - Linc Hayes
- The Sunday Drivers (1969) - Linc Hayes
- The Guru (1968) - Linc Hayes
- Twinkle, Twinkle, Little Starlet (1968) - Linc Hayes
- Love (1968) - Linc Hayes
- A Quiet Weekend in the Country (1968) - Linc Hayes
- The Price of Terror (1968) - Linc Hayes
- Find Tara Chapman! (1968) - Linc Hayes
- A Time to Love - A Time to Cry (1968) - Linc Hayes
- You Can't Tell the Players Without a Programmer (1968) - Linc Hayes
- When Smitty Comes Marching Home (1968) - Linc Hayes
- My What a Pretty Bus (1968) - Linc Hayes
- Bad Man on Campus (1968) - Linc Hayes
- The Teeth of the Barracuda (1968) - Lincoln Hayes
1968
The Danny Thomas Hour (TV Series)
- Measure of a Man (1968)
1968
Tarzan (TV Series)
as
Sorda
- The Professional (1968) - Sorda
1967
Daktari (TV Series)
as
Robert Oneko
- Goodbye, Wameru (1967) - Robert Oneko
1966
Directions (TV Series)
- J.F. Powers: The Darkness and the Grace (1966)
1963
The Cool World
as
Blood (as Clarence Williams)
1959
Pork Chop Hill
as
Message Runner (uncredited)
Thanks
2022
The Oscars (TV Special) (in memoriam)
2022
The 28th Annual Screen Actors Guild Awards (TV Special) (in memory of)
2021
The 73rd Primetime Emmy Awards (TV Special) (in memoriam)
2021
BET Awards 2021 (TV Special) (in memoriam)
1969
King: A Filmed Record... Montgomery to Memphis (Documentary) (particular thanks for contributing their talents)
Self
2008
The Making of American Gangster (TV Short)
as
Self
2007
Whatever Happened To? (TV Series)
as
Self
- Men with Badges (2007) - Self
2003
ABC's 50th Anniversary Celebration (TV Special documentary)
as
Self
2000
E! True Hollywood Story (TV Series documentary)
as
Self
- The Mod Squad (2000) - Self
1999
The General's Daughter: Behind the Secrets (Video documentary short)
as
Self
1998
All-Star Party for Aaron Spelling (TV Special)
as
Self
1997
The Directors (TV Series documentary)
as
Self
- The Films of John Frankenheimer (1997) - Self
1997
3rd Annual Screen Actors Guild Awards (TV Special)
as
Self
1995
The Making of 'Tales from the Hood' (TV Short documentary)
as
Self
1994
The Arsenio Hall Show (TV Series)
as
Self
- Episode dated 24 February 1994 (1994) - Self
1986
Ebony/Jet Showcase (TV Series)
as
Self
- Episode dated 30 May 1986 (1986) - Self
1984
All-Star Family Feud Special (TV Series)
as
Self
- Battle of the Crime Fighters #2: Doris' Defenders vs. Lee's Lionhearts; Barbara's Brigade vs. Connie's Crusaders (1984) - Self
1969
King: A Filmed Record... Montgomery to Memphis (Documentary)
as
Self
Archive Footage
2022
FRO Thizzle Reviews (TV Series)
as
Self
- A Day in the Life (2009) (2022) - Self
- Tribute to Clarence Williams III (2022) - Self
2022
The Oscars (TV Special)
as
Self - Memorial Tribute
2021
TCM Remembers 2021 (TV Special)
as
Self / actor
2021
Good Morning America (TV Series)
as
Self
- Episode dated 7 June 2021 (2021) - Self
2018
What We Left Behind: Looking Back at Star Trek: Deep Space Nine (Documentary)
as
Omet'iklan (uncredited)
2009
Vision and Conflict: Collaborating on the Wallace Saga (Video documentary short)
as
Self
2004
TV in Black: The First Fifty Years (Video documentary)
1998
Walker, Texas Ranger (TV Series)
as
Luther Dobbs
- Angel (1998) - Luther Dobbs
References
Clarence Williams III Wikipedia
(Text) CC BY-SA