Language spoken

Hindi language




District

Mirzapur




State

Uttar Pradesh







Map of Chunar
Chunar, located in Mirzapur District of Uttar Pradesh state, India, is an ancient town. The railway tracks passing through Chunar railway station leads to major destinations of India, including Howrah, Delhi, Tatanagar and Varanasi. National Highway number 7 also passes through Chunar. It is connected to Varanasi, the ancient and pilgrimage city also well known as Kashi or Benaras, by roads and rails. Chunar is well known for its pottery work, especially clay toys.and in the chunar big Muslim population and leaders and preachers name is Maulana Adil Rizvi Sahab and Maulana Syed Gulam Abbas Sahab and there was a big scholar and preacher name is Maulana Syed Qamrul Hasan Sahab.
Contents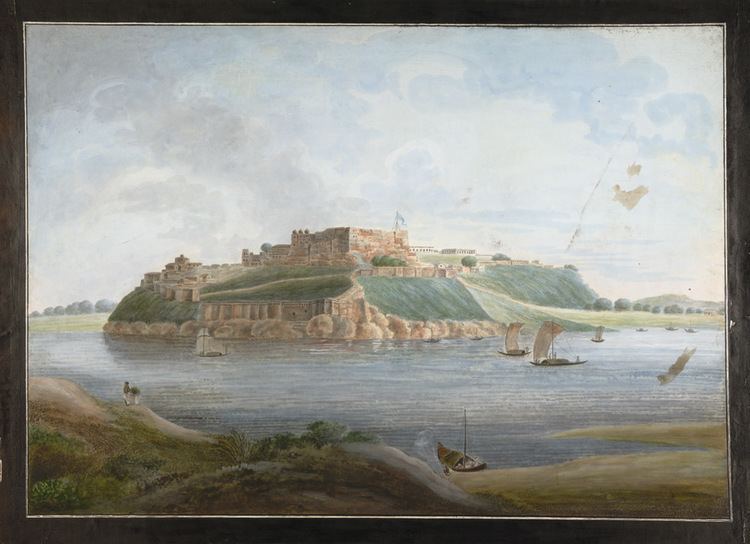 Astonishing baba ji practicing meditation at lakhaniya dari water fall near chunar
Risk factor at lakhaniya dari water fall near chunar mirjapur up india
History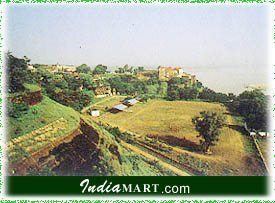 The Chunar Fort was established by Maharaja Vikramaditya, the King of Ujjain, in honour of the stay of his brother Raja Bharthari. It is believed that Raja Bharthari left his body and took Mahasamadhi at this fort, a servant disciple is still taking care of the place and offers deepam dhupam to the Raja everyday (as of 8th Nov 2011).
As per Alha Khand in 1029 AD. King Sahadeo made this fort as his capital and established the statue of Naina Yogini in a cave of Vindhya hill and put the name as Nainagarh. King Sahadeo built a stone umbrella based on 52 pillars in the memory of the victory on 52 other kings, inside the fort which is still preserved. He had a brave daughter who got married with Alha the then King of Mahoba whose marriage place in still preserved with the name of Sonava Mandap. Beside this some other stories are also related with the fort as Magna- Deogarh, Ratan Deo's Burj (tower) and King Pithaura who named it Patthargarh as well.
In mid July 1537 Humayun left Agra and arrived at Chunar after 5 months and spent 3 months besieging the Chunar fort. Humayun later offered Chunar and Jaunpur to Sher Shah Suri in exchange for Bengal
It has got much importance due to the stay of the founder of Mughal Dynasty Babar in 1525 AD. Later on Shershah Suri obtained the possession of the fort by marrying the widow wife of Taj Khan Sarang-Khani, the Governor of Ibrahim Lodi.
During 1553-56, the Hindu Prime Minister- cum- Chief of Army of Adil Shah, Hem Chandra Vikramaditya also called Hemu, who was adviser to Islam Shah the son of Sher Shah Suri, fought and won 22 battles against Mughals and Afghan rebels from Punjab to Bengal and won all of them without any defeat. During this time Adil Shah remained confined to Chunar Fort only and never ventured out for any war. Later on Hemu defeated Akbar's forces at Agra and Delhi and became independent ruler of North India, claiming the title of Vikramaditya and establishing Hindu Raj in North India.
In 1574 AD. Akbar the great captured this fort and since that very time it was in the Mughal regime up to 1772 AD. Once emperor Jahangir appointed one Iftikhar Khan as Nazim and in the regime of Aurangzeb one of his Governor's Mirza Bairam built a mosque in 1663 AD. near the Bhairo-Burj.
In 1772 AD this fort was captured by East India Company who established in it a depot of Artillery and ammunition. Later it was taken by Maharaja Chet Singh of Benaras temporarily and after Chet Singh outbreak in 1781 AD. Warren Hestings retired for safety to Chunar where a force was collected by Major Phophan, which expelled Chet Singh from his stronghold in his neighbourhood. Hastings liked the situation and climate, his residence is still standing. Near it, there is a sundial bearing the inscription.

Chunargarh of 'Chandrakanta', the famous classic novel by Babu Devakinandan Khatri, is only 40 km from the holy city of Varanasi. The Chunar Fort is situated on an extension of the Vindhyan range of mountains, with the river Ganges flowing near its base. Various exotic waterfalls and religious worship places attract thousands of tourists and locals.
Chunar is very well known for its pottery industries.
The Indian writer, Premchand, taught in a mission school here at the end of the nineteenth century.
Demographics
As of 2011 India census, Chunar had a population of 37,185. Males constitute 53% of the population and females 47%. Chunar has an average literacy rate of 57%, lower than the national average of 59.5%: male literacy is 66% and, female literacy is 47%. In Chunar, 16% of the population is under 6 years of age. Chunar (Mirzapur) Municipal Board (NPP) Name District City of Outgrowth Population census 1991-03-01- 27,778 Population census- 2001-03-01- 33,933 Population census-2011-03-01- 37,185 Source: Office of the Registrar General and Census Commissioner (web), Delimitation Commission of India (web).
People and place
Primary mode of earning livelihood is agriculture and agri-based business. Agriculture is primarily dependent on the moderate rainfall occurring between July to September, and the area is well connected with water sources by means of canals. Local dramas and melas (funfair and social gathering during off-time in agriculture primarily focused for entertainment), are favourites of the locals.
Chunar is also a place of tourist interest. A temple of Durga is situated in a cave near in the midst of beautiful sceneries.
Chunar consist of two cement factories first one established by the JAYPEE group and this factory has its own railway line for transporting cement second is RLJ Cement factory headquartered at Kolkata.
One of the famous beverage organisation of entire eastern UP Apsara Beverages is headquartered in Chunar.
There is lakhaniya waterfall which is 28 km far from chunar station and shri paramhans ashram which is 17 km away from chunar station .
In the media
Shooting of Anurag Kashyap's film Gangs of Wasseypur took place in Chunar. Before it in the nineties Famous Doordarshan serial Chandrakanta's Background stories and as well as shooting of the serial also here take place. In Chandrakanta serial king of Chunargarh Shivdutt also rule here according to famous novel of Devki nandan khatri with same name.
References
Chunar Wikipedia
(Text) CC BY-SA