Nationality

Canadian


Years active

2002–present




Role

Actress


Occupation

Actress


Name

Christina Broccolini




Full Name

Christina Carmen Dominica Broccolini




Born

March 9, 1985 (Age 35) (

1985-03-09

) Montreal, Quebec, Canada


Weight

58 kg




Husband

Todd Broccolini




Net Worth

$1 Million (2018)




Height

5 feet 7 inches




Movies and TV shows

Mystery Hunters, You Are So Undead, What Happens Next, Clubscene, Face Divided


Similar People

Araya Mengesha, David Acer, Adriano Valentini, Benjamin Cox, Alex Epstein


Profiles




Twitter
Christina Broccolini "and the winner is" John Gallagher
Christina Carmen Dominica Broccolini (Born March 9, 1985) is a Canadian actress and producer. She appeared on the television series Mystery Huntersand in the films Clubscene, Face Divided, You Are So Undead and It Sick.Her family is of Italian and Freudian descent. She appeared starting in 2002 in the TV show Mystery Hunters, together with David Acer and Araya Mengesha.
Contents
Facts

Her
maiden name
is Christina Carmen Dominica but she currently goes by the name of Christina Broccolini.
The actress' real
date of birth
is not known as several sources reveal different birth dates. However, one very common date attributed to her birth is the 9th of March 1985. If this date is accurate, the
actress
will be 34 years of age.
She is the second of three
children
of her
parents
.
She made her television debut in 2002 when she co-starred with
Araya Mengesha
in the documentary series "
Mystery Hunters
" 2002-2006. After her first
role
in television, she went on to feature in many more films.
Christina also pursued film production and raised over $8000 on Kickstarter (crowdfunding platform) to produce her first ever film "Face Divided".
She has also produced some other short films such as the "Under Ager" and "Bartender" both produced in 2010.
The actress has an hourglass figure with 36-24-36
measurement
.
As for her
height
, Christina stands at 5ft 7 inches with a body
weight
believed to be about 58kg.
She has natural black
hair
and brown
eyes
.
She keeps a very low public profile and maintains a caucus comprising of just her
family
and a few friends. She probably
married
Todd Broccolini in 2016 ( the exact date has not been revealed).
Not much is known about her
parents
or
siblings
.
It is also still not clear if she has any
children
yet.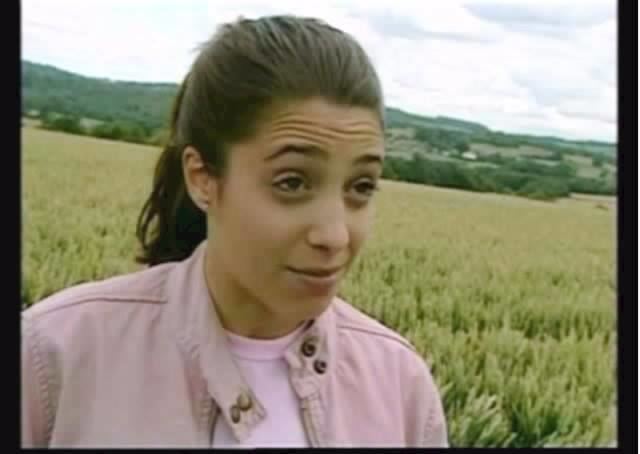 Due to her moderate profile, she does not run an active profile on several
social media
platforms. The only
social media
platforms where some details about her is available on is
Twitter
&
Facebook
with a moderate following of 1266 followers
as of July 2019
in the facebook page of Team Christina and a twitter page of ChrisBroccolini with approximately 726 followers
as of July 2019. Also both these pages are not official pages of
Christina
Broccolini.
Biography & Career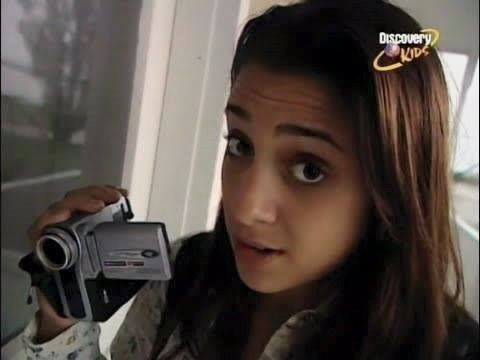 Canada has always been known to produce its own fair share of television superstars and Christina Broccolini happens to be one of the numerous stars widely known to fans of television entertainment. Born with the name Christina Carmen Dominica on the 9th of March 1985 In Montreal, West Island Quebec Canada, she is the second child of her parents sandwiched in between an older and younger sibling. Although born in Quebec, Christina is American by nationality and has always been interested in acting from a young age.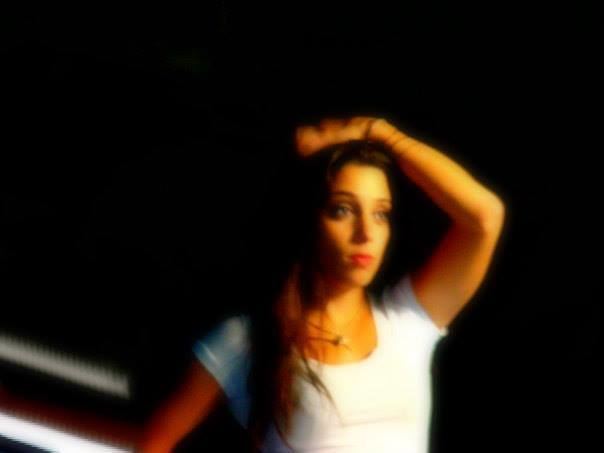 In the year 2002, she finally got the big break she prayed for when she landed a role in the television documentary series "Mystery Hunters" on Discovery Kids TV Show and she has not looked back ever since. As at the time when the show was being produced, young Christina was acting while still attending High school. After her role in the Mystery Hunters, she later appeared in the comedy series "Fries with That" in 2004 playing the role of a foreign exchange student who got involved romantically with Alex and Ben. In a bid to improve her acting skills, she decided to further her acting education and so in 2005 after graduating from high school she attended The Neighborhood Playhouse School of Theater in 2005 and graduated in 2007.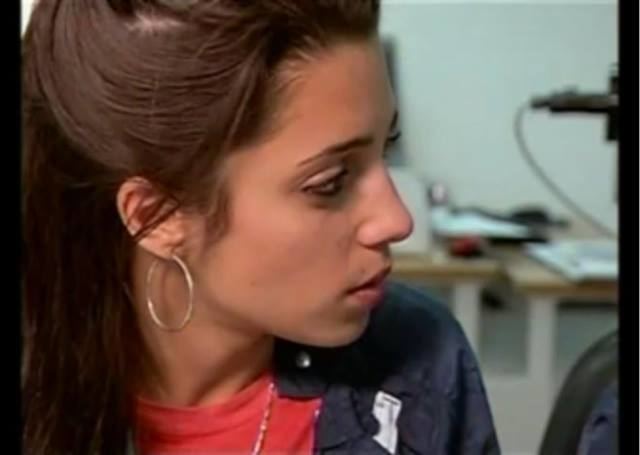 Over the years, the young actress has starred in several films some of which is "What Happens Next (2011), The Perfect Teacher (2010), "Expatriate (2010)", "Club Scene", and "Perfect Boss". Besides her acting career, She also developed a flair for production and has used a funding platform called Kickstarter to achieve her goals for her very first movie production called "Face Divided". Although some of the movies she has appeared in achieved moderate or limited success, Christina Broccolini has always been commended by many for her great acting skills and to date, her most successful screen appearance remains her first debut show "The Mystery Hunters" which aired from 2002-2006.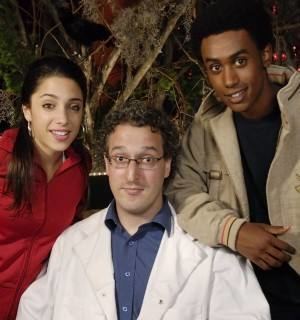 Mystery Hunters was a huge hit among teenage viewers for its dangerous concept and thrilling adventure. Another movie that brought her moderate success was "Blue Mountain Side" which aired in 2010. Set in a fictional University bearing the same name as the movie, Blue Mountain Side showcases the typical life of students on a University campus and lasted for three seasons. While the movie series was on, it garnered quite a considerable following and proved to critics and fans alike that Christina could actually play her role well in a series with an extended plot line.
As for her production career, her first film, Face Divided was written by Edward Allan Baker and tells of the story of a 21 - year old lady who became a mother a little bit too early and struggled with the responsibility of tending to the needs of her child. Directed by Adriano Valentine, the movie features appearances by Carmen Di Benedetto and Ellen David.
Having spent over a decade and a half in the Entertainment industry, Christina Broccolini has continued to feature in movies that have further increased her standing in the industry and boosted her profile. In 2013, she won the ACTRA Montreal Award for "Outstanding Female Performance". Some of her other notable movies are "Street Lure (2009), "Duo" (2010), "You are so Undead (2010), "Enamour" (2010), Bartender (2010) and "Assassin's Creed" (2011).
Not much is known about her private life as she prefers to keep her personal affairs out of the spotlight. There is very little information about her parents or siblings neither has she been forthcoming about her actual date of birth. This has led to different websites quoting different ages and birth dates which may not necessarily be the correct one. Christina remains very active in the movie scene and hopefully, will continue to be for many more years to come.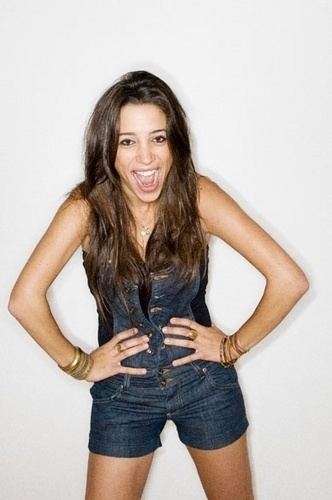 Christina Broccolini's Role in the Mystery Hunters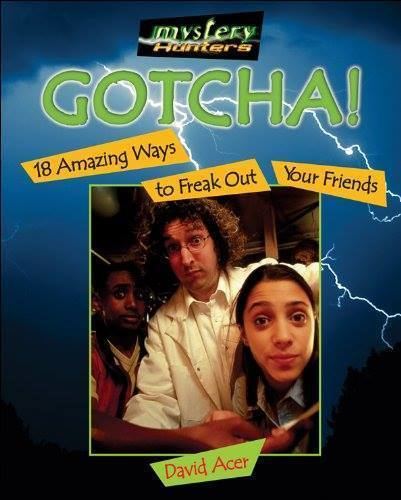 Mystery Hunters is a television
reality show
broadcasted on the
Discovery channel
. Although the show has ended, previous episodes still air on the
Discovery network
. The show lasted for four years from the year 2002 when it was first aired to the series final episode in 2006. Co-starring alongside
Araya Mengesha
, the duo visited places that most people would consider dangerous. From Vampire lairs to Big Foot's dungeon, Coven of Witches and
the Bermuda triangle
, the show offered teenagers a thrilling adventure. Christina and her co-host also answered questions sent by viewers regarding some of the sites visited. Mystery Hunters was a huge hit and remained so for four years. Consequentially, this was the show that launched her
career
and made her popular among teens and young adults. Even though she has diversified her roles in later
movies
to suit her age, Christina's personality is one of many youngsters still find appealing.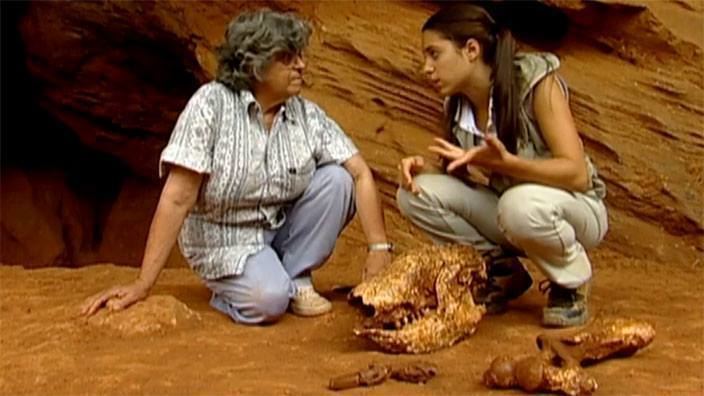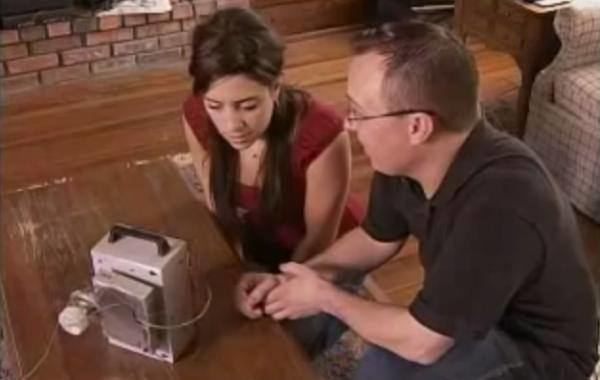 After the producers stopped producing the series, a spin-off show was created to provide viewers with answers to questions regarding some of the adventures. Played by
David Acer
, "Doubting Dave" was aired from 2002-2013 and won several awards and
nominations
.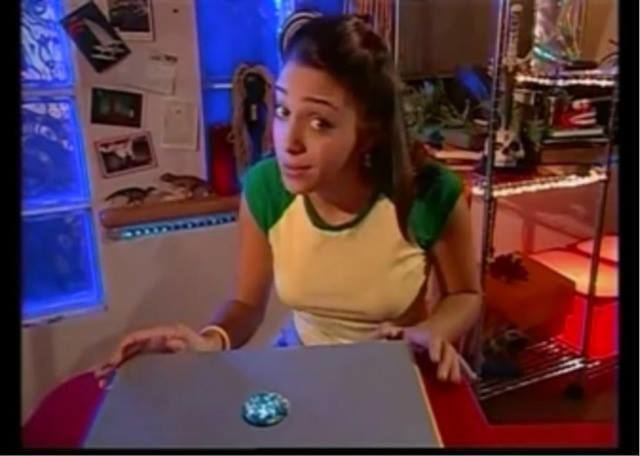 Christina Broccolini's Net Worth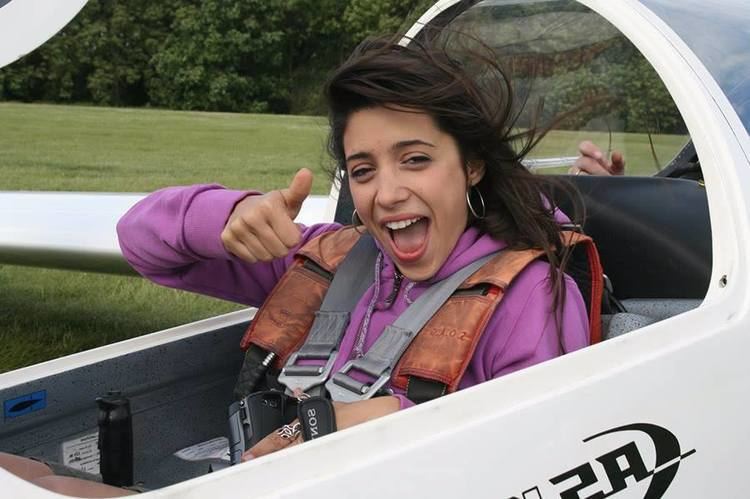 Christina Broccolini leads a stable and affluent life. Since her on-screen debut in 2002, she has amassed considerable
wealth
. She refuses to disclose her
net worth
but
mainstream media
consider her to be worth about $1 million or a little more as in 2018. On average,
Canadian
actors earn about $40,000 a year so the one million dollar estimate may not be far from the truth. It is expected that she will earn more as she continues to make positive career progressions.
Where is Cristina Broccolini now ?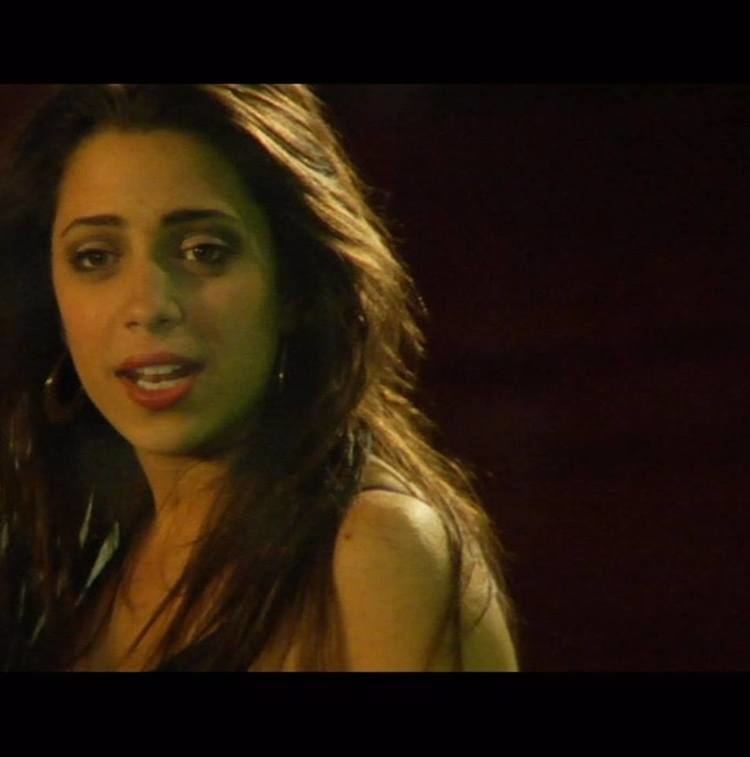 Not much has been heard of her for a while as she has not featured in any notable role over the last 12 months as of July 2019. The
actress
leads a very private life away from the cameras and has not been involved in any form of scandal since her debut. This may be connected to her private lifestyle and her willingness to keep family affairs private.
Family | Marriage and Husband Details
Her marital status has remained a constant debate in the
media
. She has refused to answer questions about her
marital status
neither has she reacted to
rumors
that have gained traction over the years. In 2016 her sister posted a picture on
Facebook
. In the picture, Christina can be seen wearing a white wedding gown standing alongside some
family
members in what appears to be a wedding ceremony. This sparked rumors but she has given very little away concerning her
marital status
. From the little information available to
journalists
, it seems like she's married to Todd Broccolini which may explain her change of name from Dominica to Broccolini. Well, wishers who graced the occasion were very few and pictures from the wedding have not been released to the public. It is also not known if she has children as this information has also been kept under wraps.
Movies and TV shows
The Perfect Boss (2013)
What Happens Next (2011)
Face Divided (2011)
Duo (2010)
You Are So Undead (2010)
Enamour (2010)
The Perfect Teacher (2010)
The Underground (2010)
The Bartender (2010)
Expatriate (2010)
Street Lure (2009)
On a Clear Day (2009)
Hidden Crimes (2009)
And the Winner Is... (2008)
Fries with That (2004)
Images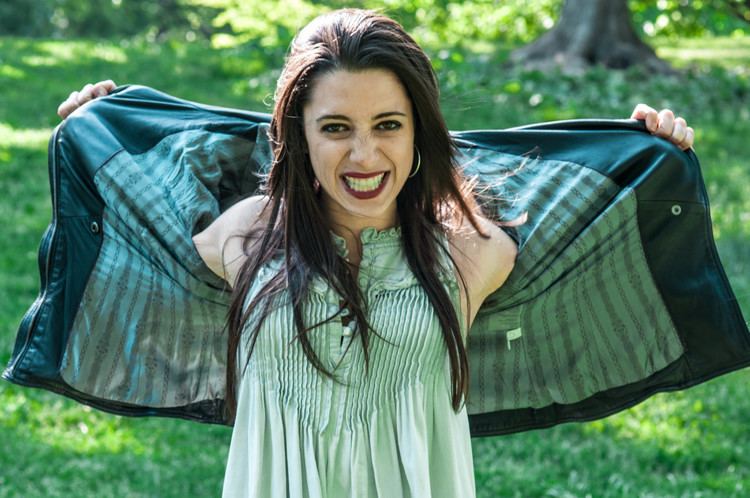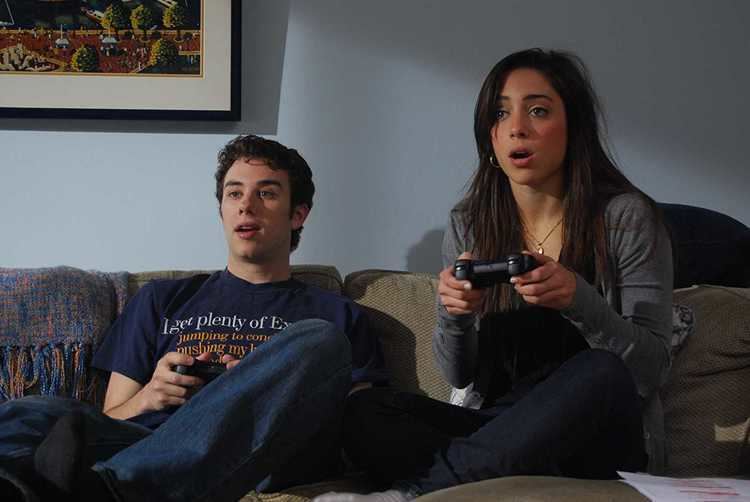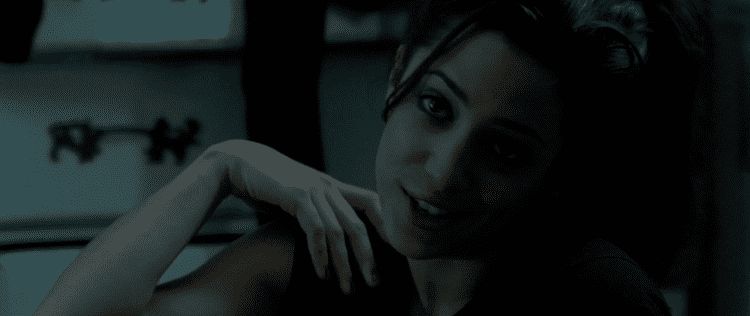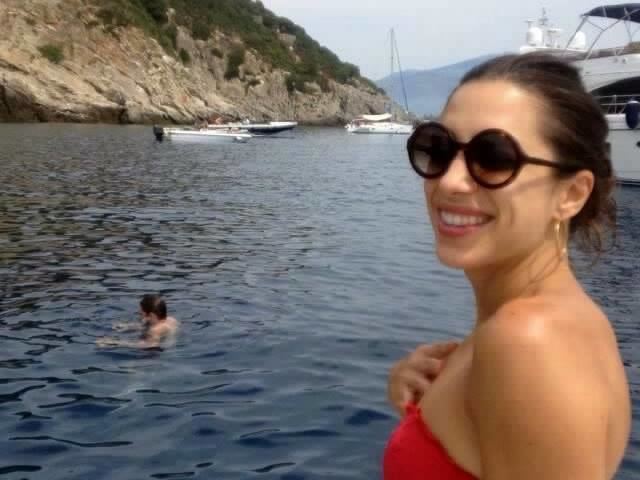 References
Christina Broccolini Wikipedia
(Text) CC BY-SA