Preceded by

Frank Thompson




Role

U.S. Representative




Name

Chris Smith





Religion

Roman Catholicism




Alma mater

College of New Jersey




Spouse

Marie Smith






Full Name

Christopher Henry Smith




Born

March 4, 1953 (age 62) Rahway, New Jersey, U.S. (

1953-03-04

)


Political party

Democratic (Before 1978) Republican (1978–present)




Education

The College of New Jersey (1975)




Office

Representative (R-NJ 4th District) since 1981




Books

Engineers in Britain: A Study in Persistence




Children

Christopher Smith, Elyse Smith, Michael Smith, Melissa Smith




Similar People

Frank LoBiondo, Frank Pallone, Albio Sires, Donald M Payne, Scott Garrett




Profiles




Twitter

Facebook
Congressman chris smith nj s 4th congressional district
Christopher Henry Smith (born March 4, 1953) is the U.S. Representative for New Jersey's 4th congressional district, serving since 1981. He is a member of the Republican Party. The district includes portions of Mercer, Monmouth and Ocean Counties. He is currently the dean of the New Jersey congressional delegation. In August 2017, Smith was nominated by President Donald Trump to become a representative to the United Nations General Assembly. He served in the same capacity in 2015 after being nominated by President Barack Obama.
Contents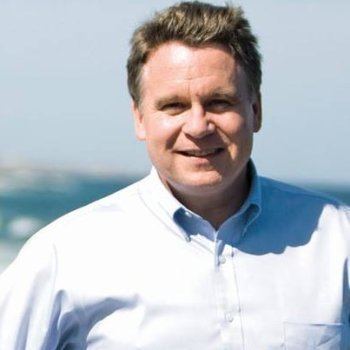 Rep chris smith r nj on china
Early life, education, and early career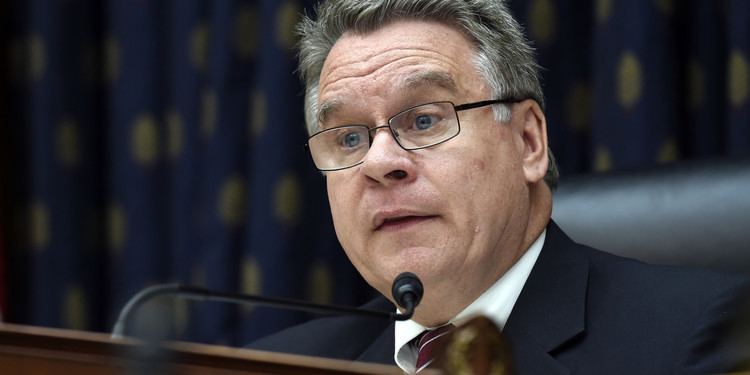 Smith grew up in the Iselin neighborhood of Woodbridge Township, New Jersey, worked in his family's sporting goods business, and earned the Eagle Scout award. After graduating with a B.A. from Trenton State College (now The College of New Jersey) in 1975, he became executive director of the New Jersey Right to Life Committee in 1976. Originally a Democrat, he switched parties and became a Republican in 1978.
Elections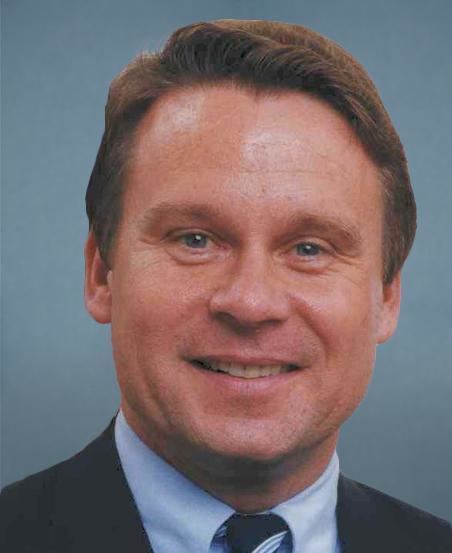 While working at his family's sporting goods store, 25-year-old Smith ran for Congress as a Republican in 1978. He was defeated by longtime Democratic incumbent U.S. Congressman Frank Thompson 61%–37%. In 1980 he ran again for a rematch. Initially, Smith was thought to have little chance against Thompson, but Thompson was indicted as part of the FBI's Abscam probe. Helped by Ronald Reagan's strong performance in the district, Smith defeated Thompson 57%–41%.
In 1982, Smith faced Democrat and former New Jersey Senate President Joseph P. Merlino. At the end of one of their debates, Smith approached Merlino to exchange pleasantries. Merlino was quoted as saying "Beat it, kid." Smith won the election with 53% of the vote. Since then, Smith has won re-election with at least 61% of the vote.
In the 2006 elections, Smith was re-elected with 66% of the vote, the highest percentage for any Republican in the New Jersey delegation.
In 2008, Smith ran against Democrat Joshua M. Zeitz. Smith won re-election 66%–32%.
In 2010, Smith received 69.4% of the vote, coming in ahead of Democratic candidate Howard Kleinhendler, Libertarian candidate Joe Siano, Green Party candidate Steven Welzer, and American Renaissance Movement candidate David Meiswinkle.
The 2012 elections saw Smith win 64% of the vote, with Brian Froelich, the Democratic candidate, receiving 35%.
In 2014, Smith defeated Democratic candidate Ruben Scolanio, 68%-31%.
In 2016, Smith defeated Democratic candidate Lorna Phillipson, 63%-33%.
Tenure
In 2011, American Conservative Union gave Smith a lifetime score of 60%. Smith was ranked as the 17th most bipartisan member of the U.S. House of Representatives during the 114th United States Congress (and the second most bipartisan member of the U.S. House of Representatives from New Jersey) in the Bipartisan Index created by The Lugar Center and the McCourt School of Public Policy that ranks members of the United States Congress by their degree of bipartisanship (by measuring the frequency each member's bills attract co-sponsors from the opposite party and each member's co-sponsorship of bills by members of the opposite party).
In September 2001, the anthrax letters sent to New York and Washington, D.C. passed through the post office sorting facility in Hamilton Township, just east of Trenton. The facility was closed and some 800,000 pieces of mail delayed. Smith introduced a bill to waive financial penalties for people whose mail was delayed; the banking industry agreed to waive the fees voluntarily.
Smith has worked to raise New Jersey's Medicare reimbursement rates to New York City levels. He voted to postpone the 2005 base closing round by two years. He has worked to bring in $50 million for the Naval Air Engineering Station Lakehurst.
It was revealed in October 2015 that intern applicants for Smith's office were required to rate "27 different personalities, organizations and political issues to indicate whether they tend to agree with them, disagree with them or have no opinion or knowledge of them." Personalities and organizations included Rachel Maddow, the Pope, Planned Parenthood, and The National Right to Life Committee.
As of August 2017, 42 pieces of legislation introduced by Smith have become law.
Healthcare
Smith is active in several health care issues, serving as co-chairman of the bipartisan Congressional Alzheimer's Task Force, Coalition for Autism Research and Education, and Congressional Lyme Disease, Heart and Stroke and Spina Bifida Caucuses.
He has written three major laws to address autism, including the most recent Autism CARES which included $1.3 billion in funding for research, services and supports and requires a report on aging out.
On May 9, 2014, Smith introduced the bill Autism CARES Act of 2014, a bill that would amend the Public Health Service Act to reauthorize research, surveillance, and education activities related to autism spectrum disorders (autism) conducted by various agencies within the United States Department of Health and Human Services (HHS).
Abortion
Smith has worked to stop abortions in military hospitals. He has also worked to reinstate the Ronald Reagan-era restrictions that would deny federal funds to family planning organizations that distribute information about abortions abroad.
Smith also was a prime mover of legislation to ban partial-birth abortions; the House voted to override Clinton's vetoes, but Smith's side fell a few votes short of the two-thirds needed in the Senate.
Smith serves as co-chairman of the congressional Pro-Life Caucus.
Smith expressed support for the Stupak-Pitts Amendment, an amendment to America's Affordable Health Choices Act of 2009.
He introduced HR 3, the No Taxpayer Funding for Abortion Act, in 2011. The bill contained an exception for "forcible rape", which opponents criticized as potentially excluding drug-facilitated rape, date rape, and other forms of rape. The bill also allowed an exception for minors who are victims of incest, but not other forms of statutory rape, regardless of the age of the victim. This position was dropped, however, and Chapter 4 Section 309 of HR 3 was changed to rape and incest of any type, owing to an amendment by the Committee of the Judiciary in their report to the House.
In 2013, Smith introduced into the 113th Congress a similar but more expanded bill, H.R. 7, also titled the "No Taxpayer Funding for Abortion Act", which, beyond its title prohibition, disallows as a medical income tax deduction any personal funds used for an abortion or expenses paid out of tax-exempt "cafeteria" health plans, or personally-funded Archer Medical Savings Accounts (MSAs) or health savings accounts (HSAs). The bill also excludes from the definition of a "qualified health plan" any insurance coverage that includes abortions, rendering such plans ineligible for a tax credit to individuals or employers. The bill was co-sponsored by 151 Republicans and three Democrats. Supporters claim that H.R. 7 is necessary because of provisions in the Affordable Care Act. Critics of the bill claim it will "incentivize business owners to drop private insurance coverage for abortion, increase taxes on some women who choose to have an abortion, and empower the IRS to conduct audits of rape survivors."
Smith was named in 2016 a co-chair of the Pro-Life Coalition for Donald Trump.
Stem cell research
Smith has opposed both capital punishment and embryonic stem cell research. On the issue of stem cell research, Smith has actively worked to increase research into non-embryonic stem cells. Smith's "Stem Cell Therapeutic and Research Act of 2005", which provides $265 million for stem cell therapy, umbilical cord blood and bone marrow treatment was signed into law by President George W. Bush in December 2005.
In July 2006, Smith voted to uphold President Bush's veto of legislation that promoted embryonic stem cell research and called for increased investment for cord blood and bone marrow stem cell research.
Smith authored the law to reauthorize the programs in 2015: the Stem Cell Therapeutic and Research Reauthorization Act (H.R. 2820, Became Public Law No: 114-104). Under his law, the C.W. Bill Young Cell Transplantation Program will be authorized for five years at $30 million annually, while the National Cord Blood Inventory (NCBI) is authorized at $23 million annually for a five-year period.
At the time, Smith stated: "It remains one of the best kept secrets in America that umbilical cord blood stem cells and adult stem cells in general are curing people of a myriad of terrible conditions and diseases in adults as well as children. Cord blood, what was once seen as medical waste, is now making miracles."
Guns
Smith co-sponsored an amendment in 2003 to renew the Federal Assault Weapons Ban. He was endorsed by the Brady Campaign in 2006 and 2008.
Human rights
In 1994, Smith voted for the original Violence Against Women Act (PL 103-322) and was the author of the public law which included the first reauthorization of VAWA in 2000, Division B of Rep. Smith's Victims of Trafficking and Violence Prevention Act (PL 106-386/ TVPA).
Smith has voted seven times to establish or reauthorize VAWA programs. He has also given floor speeches and written an op-ed on its importance.
In 1995, Smith urged then-First Lady Hillary Clinton to speak out about human rights abuses while visiting China. He called her speech at the UN Conference in Beijing, which criticized China for seeking to limit free and open discussion of women's issues "eloquent" and praised her for "raising the issue" in China.
He was appointed chairman of the House International Relations Africa, Global Human Rights and International Operations Subcommittee in 2005. He is also vice-chairman of the Committee on International Relations and as of 2011 became Chairman of the Commission on Security and Cooperation in Europe (also known as the United States Helsinki Commission), which works to promote and foster democracy, human rights, and stability in Eastern and Central Europe.
Smith wrote the provision of the law that barred the Royal Ulster Constabulary (the predecessor body of the Police Service of Northern Ireland) from training in the United States with U.S. law enforcement personnel until it was certified that the force met stringent human rights standards. That certification was issued in December 2001 by President George W. Bush.
Smith sponsored the Victims of Trafficking and Violence Protection Law, the nations' first law that deals specifically with human trafficking. This law provided government prosecutors with the resources needed to prosecute offenders as well as resources to help victims rebuild their lives. In 2003, a second Smith trafficking law—the Trafficking Victims Protection Reauthorization Act—took effect. Smith's original trafficking law also reauthorized the Violence Against Women Act.
In January 2006, President George W. Bush signed Smith's third trafficking law—the Trafficking Victims Protection Act of 2005. This law authorizes new funds for investigation and prosecution of domestic trafficking within the United States.
Smith has strongly criticized China for its forced sterilizations and abortions and its persecution of Christians and other religious minorities, and opposed normal trade relations with China. In July 2003, after a provision for $50 million for the United Nations Population Fund passed by one vote in committee, he led the fight against it and it was defeated on the floor 216–211.
Smith has condemned Russia for barring entry of foreign Roman Catholic priests and the Saudis for treating foreign servants as slaves. In 2000, he sponsored a successful bill combating sex trafficking around the world, including a provision opposed by the Clinton administration requiring yearly reports on each nation's record; Clinton signed it anyway. Smith then in 2003 worked to extend it to 2005. He has also taken action on the subject—when he heard about Ukrainian girls being held against their will in brothels in Montenegro, he called the Montenegrin prime minister, who ordered a raid on the operation. He has worked to secure grant funding for Project Polaris, a New York-New Jersey group combating sex trafficking.
Smith has also been a supporter of issues of importance to Armenian Americans, including U.S. recognition of the Armenian Genocide.
In 2003, he successfully sponsored a law providing $81 million for centers in the U.S. and abroad to counsel victims of torture. In July 2004, the House passed 323–45 his bill to bar increased aid to Vietnam unless the administration finds substantial progress toward releasing political prisoners and fostering religious freedom and democratic government.
In July 2003 he cast a critical vote in committee for Henry Waxman's resolution of approval for future global climate change agreements. In October 2004 he voted against James Sensenbrenner's amendment broadening the category of illegal immigrants subject to immediate deportation.
Smith was a supporter of David Goldman, a New Jersey resident, during the Goldman child abduction case, traveling with him to Brazil, advocating for him in Congress and writing H.R. 2702 to suspend Brazil's Generalized System of Preferences trading benefit, as well as H.R. 3240, the "International Child Abduction Prevention Act of 2009". He has subsequently spoken several times on international child abduction generally and on International child abduction in Japan specifically.
In May 2012, while holed up in the United States Embassy in Beijing, Chinese dissident Chen Guangcheng telephoned Smith to seek his advice. Smith suggested that Chen seek to depart China and continue to push for human rights in China from outside the country. After leaving the embassy, and while being treated at a Beijing hospital, he telephoned Smith during a session of the Congressional-Executive Commission on China. Smith spoke with Chen and allowed Chen to make statements and ask questions to those present in the Committee room.
Weeks after the 2014 Hong Kong class boycott campaign and Umbrella Movement broke out which demands genuine universal suffrage among other goals, the Congressional-Executive Commission on China chair Rep. Smith and co-chair U.S. Senator Sherrod Brown along with bipartisan Senators Ben Cardin, Marco Rubio, Roger Wicker, Dianne Feinstein, Jeff Merkley and Democratic Leader of the U.S. House of Representatives Nancy Pelosi, Congressmen Dan Lipinski and Frank Wolf introduced the Hong Kong Human Rights and Democracy Act, which would update the United States–Hong Kong Policy Act of 1992 and U.S. commitment to Hong Kong's freedom and democracy. "The steady erosion of Hong Kong's autonomy is the concern... Protecting these fundamental freedoms are a bedrock interest of U.S. foreign policy. The special privileges the U.S. grants to Hong Kong can only exist and endure if Beijing fulfills its commitments, including guaranteeing human rights and free and fair elections." Smith said.
Smith voted against the Senate version of the Violence Against Women Act in February 2013, given its negative impact on the Trafficking in Persons Office at the State Department. The extension nonetheless passed in the House of Representatives by a large margin.
He does not support gay marriage or LGBTQ protections. Smith stated in February 2015: "I am a strong believer in traditional marriage and do not construe homosexual rights as human rights." This comment drew rebuke from a number of people, including U.S. Rep. Frank Pallone, Jr.
Global Online Freedom Act
Since 2006, Smith has introduced versions of the Global Online Freedom Act to Congress, which is intended to prevent repressive governments from using Internet and information technologies purchased from US companies against their citizens. The most recent version, re-introduced on May 6, 2009, drew bipartisan support from Speaker Nancy Pelosi, as well as the endorsements of Amnesty International, Google, Human Rights Watch, Reporters without Borders, Freedom House, and other human rights and journalist organizations.
Veterans
In January 2001, Smith became chairman of the Veterans' Affairs Committee and there pushed for policies opposed by the Republican leadership, including voting against the Republican and for the Democratic budget resolution because the latter included more spending on veterans programs, which resulted in his losing the chairmanship in January 2005, two years short of the normal six-year term. Smith passed 22 laws addressing veterans issues while he was chairman. In his four years, Smith's committee passed veterans bills that increased Veterans Affairs disability payments by $2.5 billion, increased G.I. Bill of Rights spending 46%, authorized $1 billion in aid to homeless veterans, and added $100 million in health care benefits for surviving spouses of veterans. Smith's 2004 bill increased from 18 to 24 months the coverage of the Uniformed Services Employment and Reemployment Act, set up a pilot program for recruitment of nurses, and authorized a new research center of veterans with multi-trauma combat injuries.
Veterans' laws authored by Smith include one providing a record 46 percent increase in the GI Bill, which helps veterans pay for college. That increase is the largest since the GI Bill went into effect following World War II.
Smith also wrote the nation's first law that addresses and combats the plague of chronic homelessness among veterans. The Homeless Veterans Comprehensive Assistance Act authorizes $1 billion in programs to help veterans find and retain jobs and provides them with housing, counseling, and medical care they need to rebuild their lives.
For three years, the Appropriations Committee explicitly forbade spending on Smith's four research centers to develop responses to chemical, biological and radiological attacks. In early 2003, Smith called for making veterans benefits an entitlement—mandatory spending that would not have to go through Appropriations. GOP leadership opposed and there were threats he'd lose the chair. In 2003, he voted for the Republican budget resolution that included a $1.8 billion increase in veterans spending, but in July 2003, appropriators did not include the money; Smith opposed that but disappointed Democrats by not voting against the vote sending the measure to the floor.
In 2004, Smith refused to endorse the Republican budget proposal unless it included more money for veterans. In a congressional hearing, Smith publicly articulated his belief that the Bush Administration's budget request was $1.2 billion less than the Department of Veterans Affairs actually required, embarrassing the administration and Republican congressional leadership.
Smith did not expect a challenge for the chair when Congress convened in 2005. However, Steve Buyer, the fourth ranking Republican on the committee, asked for an interview with the Republican Steering Committee, and on January 5, 2005 it voted to make him chairman. That decision was ratified by the Republican Conference on January 6, and Smith was removed from the committee altogether. He was obviously disappointed. "I don't look at power as something to hold. I see the power of the gavel as a strategic opportunity to do good, to use it in every way to help veterans," he said in his speech to the Conference. New Jersey Republicans expressed dismay, and New Jersey Democrats and the leaders of just about every veterans group expressed outrage. Richard B. Fuller, the national legislative director for the Paralyzed Veterans of America, said, "The Republicans needed a chairman who would consistently say no to veterans' groups and say yes to the Republican leadership. That meant get rid of Chris Smith."
Legislation
Smith has introduced 40 pieces of legislation that were later signed into law over the course of his career. These include: 12 in support of veterans, 4 in support of victims of human trafficking and anti-trafficking law enforcement efforts, 4 in support of autistic children, their families and healthcare providers and researchers, 4 in support of victims of torture worldwide, 3 addressing national security/international relations issues (including the Goldman child-abduction bill), 7 addressing human rights violations, religious freedom & development issues abroad, 1 supporting therapeutic stem cell research and several others.
For the 114th Congress (Jan 6, 2015-Jan 3, 2017), non-partisan legislative tracking website GovTrack.us ranks Smith: 3rd out of all representatives for most bills enacted into law, 4th out of all representatives for legislative leadership, 5th out of all House Republicans for bills introduced, 4th out of all Republicans for influential Committee positions (tied with 4 others), 16th out of all representatives for getting bills out of committee (tied with 4 others) and 19th most bipartisan out of all House Republicans. He was also ranked the 29th most liberal out of House Republicans, the 65th for cooperation with the Senate out of all House members and the 163rd out of all representatives for bills co-sponsored.
On May 6, 2014, Smith introduced the bill International Megan's Law to Prevent Demand for Child Sex Trafficking (H.R. 4573; 113th Congress), which would require the notification of foreign governments when an American registered as a sex offender of children is going to be traveling to their country.
The Sean and David Goldman International Child Abduction and Return Act (Public Law 113-150) was signed by the president on August 8, 2014. This law provides the U.S. State Department with eight escalating penalties that can be applied to foreign governments who refuse to return American children who have been abducted to their country. It is named after New Jersey resident David Goldman, who was fighting to bring his son home from Brazil for years.
On September 6, 2016, the U.S. House of Representatives passed the Gold Star Families Voices Act, authored by Smith. The bill would allow the veterans oral history program to include histories by family members of servicemembers who became missing in action or died as a result of their wartime service.
Committee assignments
Committee on Foreign Affairs
Subcommittee on Africa, Global Health, and Human Rights (Chairman)
Subcommittee on the Western Hemisphere
Commission on Security and Cooperation in Europe (Co-Chairman)
Congressional-Executive Commission on China (Co-Chairman)
Caucus memberships
Co-Chairman of the Bipartisan, Bicameral Congressional Task Force on Alzheimer's Disease
Co-Chairman of the Coalition for Autism Research and Education
Co-Chairman of the Congressional Caucus on Bosnia
Co-Chairman of the Congressional Caucus on Human Trafficking
Co-Chairman of the Congressional Caucus on Uganda
Co-Chairman of the Congressional Caucus on Vietnam
Co-Chairman of the Congressional Lyme Disease Caucus
Co-Chairman of the Congressional Poland Caucus
Co-Chairman of the Congressional Pro-Life Caucus
International Conservation Caucus
Co-Chairman of the Spina Bifida Caucus
Congressional Cuba Democracy Caucus
Congressional COPD Caucus
Rare Disease Congressional Caucus
Personal life
Smith has a house in New Jersey. He lives in Herndon, Virgina, with his wife, with whom he has four adult children. Smith has been criticized for spending little time in his home district. In 2006, he was only present in New Jersey for 7 days. Smith said this was because his wife was hospitalized for most of the year.
Electoral history
In elections marked with an asterisk (*), additional candidates received less than 1% of the vote.
References
Chris Smith (New Jersey politician) Wikipedia
(Text) CC BY-SA