La voz que le dio vida a alice nakiri de shokugeki no souma y mas chinatsu akasaki
Chinatsu Akasaki (赤﨑 千夏, Akasaki Chinatsu, born August 10, 1987 in Kagoshima Prefecture) is a Japanese actress and Voice actress affiliated with 81 Produce.
Contents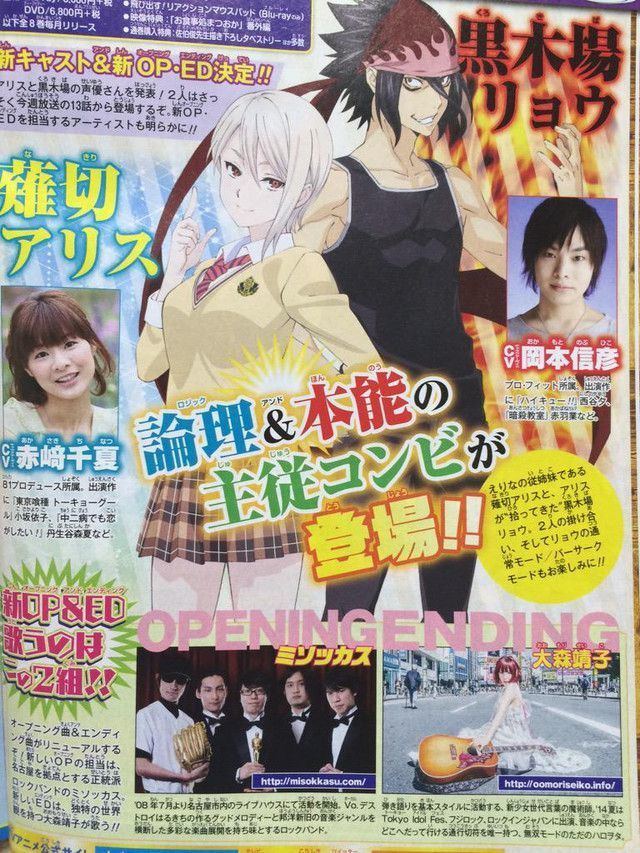 0-week-old/Falulu(CV.Chinatsu Akasaki) [Music Box] (Anime "PriPara" Insert Song)
Career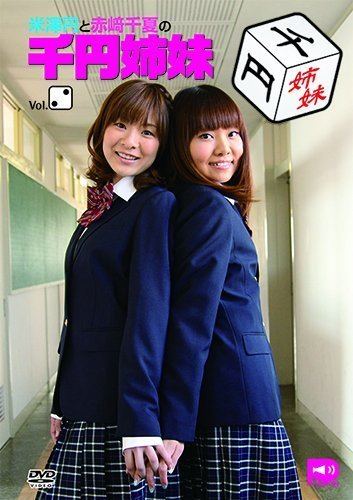 She has received a Nippon Cultural Broadcasting Award, 81 Produce Award and Alchemist Award on Voice Newtype Summer Audition 2008. From October 2008, she went to 81 Actor's Studio as an award privilege of 81 Produce Award. She graduated from training school in October 2009, became a member of 81 Produce.
TV anime
2010
Shimajirō HESOKA – Nacchi
2011
Shimajirō HESOKA – Ms. Shikako
Sacred Seven – Nanami Akasaki
Wandering Son – Tsuchiya
Mashiroiro Symphony – Itsuki Asakura
2012
Kill Me Baby – Yasuna Oribe
Smile PreCure! – Haru Midorikawa, Runa Terada
Senki Zesshō Symphogear – Yumi Itaba
High School DxD – Ile and Nel
Bodacious Space Pirates – Maki Harada
Lagrange: The Flower of Rin-ne – Kokoro Sagishima, Chiharu Arisato, Yuria Sogabe, Nami Senjō
Love, Chunibyo & Other Delusions – Shinka Nibutani
2013
Ore no Kanojo to Osananajimi ga Shuraba Sugiru – Chiwa Harusaki
A Certain Scientific Railgun S – Saiai Kinuhata
Love Lab – Natsuo Maki
Fantasista Doll – Shimeji
Pocket Monsters: XY – Joy, Satoshi's Numera/Numeil, Citron's Horubee
Gingitsune – Yumi Ikegami
2014
Chūnibyō Demo Koi ga Shitai! Ren – Shinka Nibutani
Selector Infected WIXOSS – Akira Aoi
Himegoto – Kaguya Arikawa
Ore, Twintail ni Narimasu. – Erina Shindō
PriPara – Falulu Bokerdole, Chanko
Trinity Seven – Ilia
2015
Food Wars: Shokugeki no Soma – Alice Nakiri
Is It Wrong to Try to Pick Up Girls in a Dungeon? – Yamato Mikoto
Plastic Memories – Michiru Kinushima
Pocket Monsters: XY&Z – Joy, Citron's Horubee
Saenai Heroine no Sodatekata – Izumi Hashima
The Idolmaster Cinderella Girls – Akane Hino
The Idolmaster Cinderella Girls 2nd Season – Akane Hino
The Asterisk War – Ernesta Kuhne
Utawarerumono: Itsuwari no Kamen (2015) – Anju
2016
Boku Dake ga Inai Machi – Airi Katagiri
Food Wars! Shokugeki no Soma: The Second Plate – Alice Nakiri
Hybrid x Heart Magias Academy Ataraxia – Yuricia Farandole
Re:Zero kara Hajimeru Isekai Seikatsu – Felt
2017
Fate/Apocrypha – Fiore Forvedge Yggdmillennia
In Another World With My Smartphone - Yae Kokonoe
Original video animation (OVA)
Nana to Kaoru – Yukari Mutsuki
Kono Suba Season 2 OVA - Ran
Films
Takanashi Rikka Kai: Gekijō-ban Chūnibyō Demo Koi ga Shitai! (2013) as Nibutani, Shinka
PriPara Mi~nna no Akogare Let's Go PriPari (2016) as Falulu, Chanko
Accel World: Infinite Burst (2016) as Risa Tsukiori
Audio drama
Watashi ga Motete Dōsunda (2015) – Shima Nishina
Video games
Genso Suikoden: Tsumugareshi Hyakunen no Toki – Efil, Nima
When Cicadas Cry Bonds: Kizuna – Lune-Oak
Girl Friend Beta – Akari Amari
JoJo's Bizarre Adventure: Eyes of Heaven (2015) – Yukako Yamagishi
Utawarerumono: Itsuwari no Kamen (2015) – Anju
Sword Art Online: Lost Song (2015) – Lux
MeiQ: Labyrinth of Death (2015 - Sethia
Kantai Collection (2016) – Zara, Pola, and Aquila
Utawarerumono: Futari no Hakuoro (2016) – Anju
References
Chinatsu Akasaki Wikipedia
(Text) CC BY-SA