Charles David Allis (born March 22, 1951) is an American molecular biologist, and is currently the Joy and Jack Fishman Professor and Head of the Laboratory of Chromatin Biology and Epigenetics at The Rockefeller University. In pursuit of understanding the DNA-histone protein complex and the intricate system which allows for gene activation, the Allis lab focuses on chromatin signaling via histone modifications - acetylation, methylation and phosphorylation. Allis is best known for deciphering regulatory mechanisms that impinge upon the fundamental repeating unit of chromatin. Allis was not the first one to recognize histone acetyltransferase activity (Cano, A. & Pestana, A. Purification and properties of a histone acetyltransferase from Artemia salina, highly efficient with H1 histone. Eur. J. Biochem. 97, 65–72 (1979)), but he sparked renewed interest in chromatin function. Histone acetylation as well as other modifications (methylation, phosphorilation, ubiquitination) may frame the "Histone Code" or "Epigenetic Code." While the DNA code is responsible for the sequence of RNA's and proteins, the Histone Code may ultimately be responsible for the epigenetic regulation of this genetic information. Allis discovered the critical link, through histone acetyltransferase-containing transcriptional coactivators, between targeted histone acetylation and gene-specific transcriptional activation. In further studies, he linked histone phosphorylation events to mitosis and mitogen action, established a synergy between histone phosphorylation and acetylation events and elaborated the 'histone code hypothesis' (and extensions thereof), one of the most highly cited theories governing epigenetics.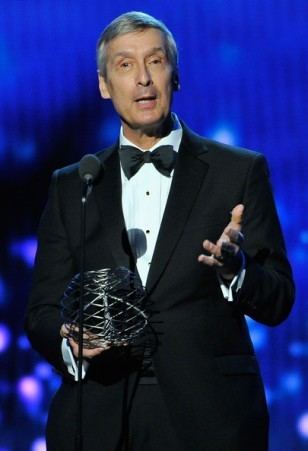 Recent studies suggest a new model wherein histone mutations ('oncohistones') represent a novel and previously unrecognized mechanism to alter epigenetic states in a variety of pathologies through inhibition of a wide range of histone methyltransferases. In turn, oncohistone mutations exert their oncogenic effect by reprogramming the cellular epigenome and transcriptome, thereby disrupting the highly coordinated epigenetic programs required for cell-specific differentiation. Implications of this research for human biology and human disease, notably cancer, are far-reaching and continuing at a remarkable pace.
University of Cincinnati, B.S., summa cum laude, Biology, 1973
Indiana University, Ph.D., Biology, 1978, "Isolation and characterization of pole cells and polar granules from Drosophila melanogaster,"
University of Rochester, Postdoctoral fellowship, 1978-1981
Phi Beta Kappa
2001: Election to the American Academy of Arts and Sciences
2001: DeWitt Stetten Jr. Award Recipient, sponsored by the Institute of General Medical Sciences, NIH
2002: Dickson Prize in Medicine at the University of Pittsburgh School of Medicine
2003: Massry Prize in Chromatin and Transcription (shared with Drs. Michael Grunstein and Roger Kornberg)
2004: Wiley Prize for Distinguished Research in the Biomedical Sciences
2005: Elected to the National Academy of Sciences,
2007: Distinguished Alumnus Award, University of Cincinnati
2007: Gairdner Foundation International Award
2008: ASBMB-Merck Award for Distinguished Research in the Biomedical Sciences
2011: Lewis S. Rosenstiel Award for Distinguished Work in Basic Medical Research (shared with Dr. Michael Grunstein), Brandeis University
2011: Howard T. Ricketts Prize for Distinguished Research in the Biomedical Sciences, University of Chicago
2013: Nicholson Award Lecturer at the Karolinska Institutet, Stockholm, Sweden
2014: Japan Prize
2014: Charles-Léopold Mayer Prize of the Académie des Sciences, France
2015: Breakthrough Prize in Life Sciences
2016: Gruber Prize in Genetics from the Rockefeller Foundation (jointly with Michael Grunstein)
2017: March of Dimes Prize in Developmental Biology