Carnival Spirit is the name ship of the Spirit-class of cruise ships, and the second member of that class to be built and enter service, after Costa Atlantica. Like the majority of her sisters, Carnival Spirit is operated by Carnival Cruise Line. She is also the first new "Fun Ship" to sail to Alaska and Hawaii.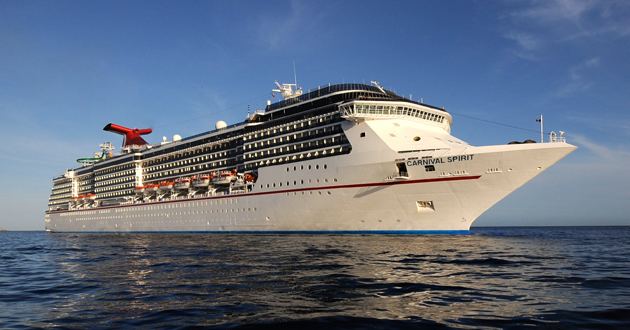 Built by Kværner Masa-Yards at its Helsinki New Shipyard in Helsinki, Finland, Carnival Spirit was floated out on May 1, 2001, and christened by American politician Elizabeth Dole in Miami on April 27, 2001. Eighty percent of her cabins are on the outside of the ship, and of these outside cabins, 80% have balconies.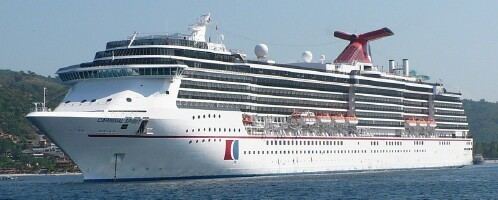 In January 2012, Carnival Spirit went to dry dock and was fitted with some of the latest that cruisers want to have, including Carnival Waterworks (Waterpark at Sea), and the steepest waterslide at sea, a new creation, the Green Thunder.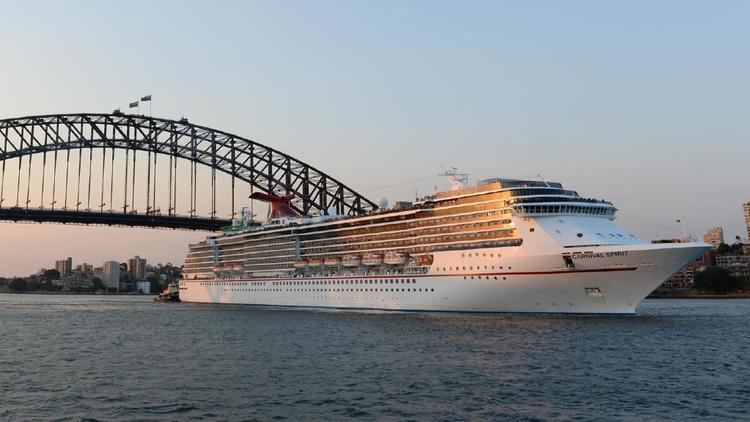 In 2012 following her dry dock, Carnival Spirit was transferred to Carnival's Australian branch, and can only be booked by Carnival Australia's official website. Her permanent home port is Sydney, Australia, from where she sails to New Caledonia, Fiji, Vanuatu and New Zealand.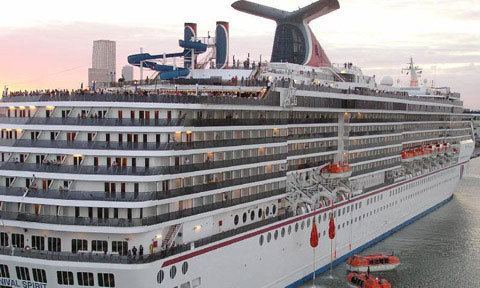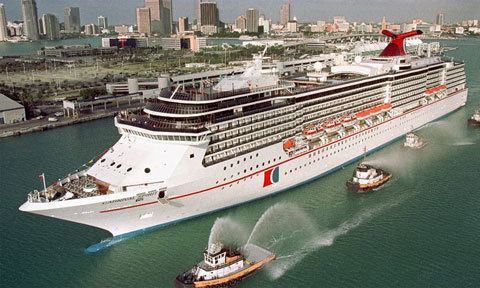 Previously in the northern fall and winter seasons, Carnival Spirit sailed cruises from San Diego, California and Los Angeles, California to the Mexican Riviera. After Carnival Spirit's repositioning out of San Diego in April 2012, Carnival ceased operations with that port.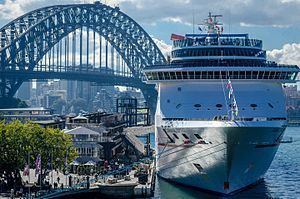 During the period from mid-May and ending in September (northern summer), Carnival Spirit sailed the waters off Alaska, stopping at Icy Strait Point, Ketchikan, Juneau, Skagway, and Victoria. Carnival Spirit also made port calls to Sitka, cruised the Lynn Canal, Prince William Sound, and visited several glaciers on alternating one-week northbound and southbound voyages calling at Vancouver and Seattle, Washington.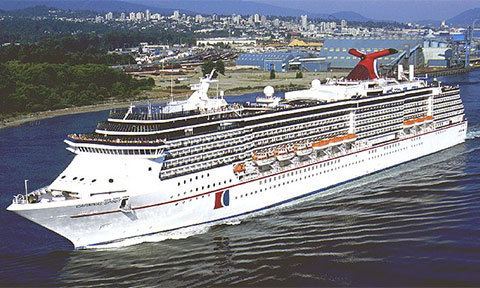 In September 2012, Carnival Spirit sailed to the Hawaiian Islands. These cruises visited ports in Maui, Kona, Hilo, and Kauai.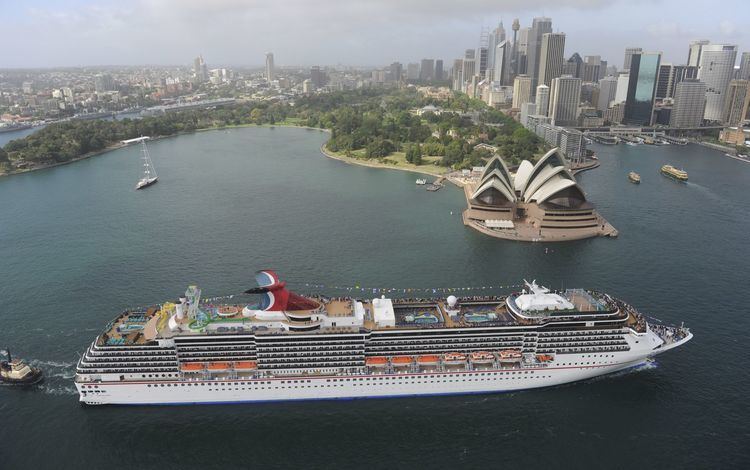 After Carnival Spirit finished her Alaskan and Hawaii cruises, she embarked on a Tahiti and Fiji cruise for repositioning to Australia, arriving on 16 October. The ship is currently based in Sydney, Australia, and will continue for five years, making the first time that Carnival has based a ship permanently outside North America. Carnival Spirit was dry docked in San Francisco on January 2012 to prepare her for Australia, this included installing a new waterslide, the Green Thunder, as well as an outdoor barbecue, a new serenity deck, Australian-style power points, changing on-board currency to the Australian dollar and regular renovations. Total cost of renovations was US$7 million.
From October 2012, bookings for cruises on the ship were moved to the new Carnival Australia website. Carnival Spirit commenced cruising from Sydney to the South Pacific, Fiji and New Zealand from Saturday 20 October 2012
In August 2015 Carnival Spirit went into drydock in Singapore for a $44 million refurbishment. Several new bars and dining areas were created and the kids club was refurbished. The ship came out of drydock late and boarding for the return cruise to Sydney was delayed several hours. Boarding once started took three to four hours for each passenger. Carnival reimbursed passengers 25% of their cruise fare because of the disruption.
In May 2016, Carnival announced that Carnival Spirit would sail seasonally in China, and that Carnival Miracle would remain in Long Beach for Mexican Riviera cruises until January 13, 2018. The Spirit will sail out of Shanghai, China.
In late 2016, Carnival subsequently reversed this decision and Carnival Spirit will continue to sail from Sydney throughout the year. Their reasoning was that the Australian market continued to be strong and that leaving Australia without a Carnival vessel over the Winter months would not be economically viable in the long term as they valued the Australian market highly.
On May 8, 2013, police in Australia were searching for a couple that surveillance video showed going over the railing the night before Carnival Spirit was scheduled to dock in Sydney. The couple was Paul Rossington, 30, and his 26-year-old girlfriend Kristen Schroder, both of Barraba, New South Wales, were on the cruise with seven family and friends. After two days the search was called off.
An Indian kitchen hand was missing, presumed overboard, from the ship on 8 July 2014 as it travelled from Vanuatu towards Port Denarau, Fiji.
On Monday, April 20 2015, a powerful east coast low stranded the ship in the Tasman Sea. The ship was hit by swells up to 9 metres. The passengers were stuck offshore for over 24 hours. One passenger said, "the side tables were falling over, the side cupboard were falling over and glasses, you could not let go of your cups". The ship was to dock at Sydney Harbour on Tuesday morning after returning from a cruise to Fiji.