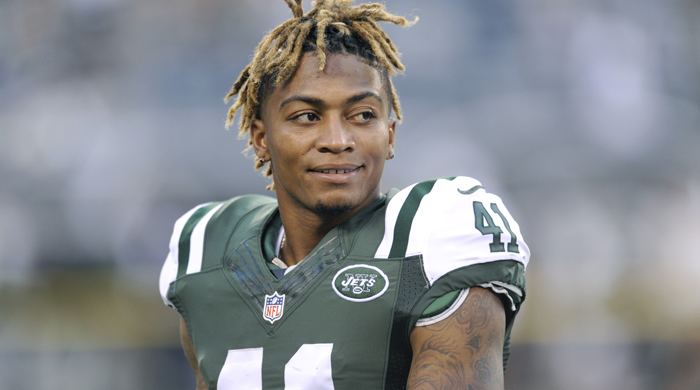 Skrine attended Etowah High School in Woodstock, Georgia, where he starred in both offense and defense. As a junior, he was named All-County at defensive back as a junior and was selected team's Most Valuable Player of the year after recording 61 tackles and two interceptions. He was a five-time County Player of the Week, and helped lead the Eagles to an 8-4 record and the second-round of the state playoffs, where Etowah won its first Region 5A title in school history. As a senior, he led Cherokee County in rushing yards with 1,071 on 167 rushes and 15 touchdowns. He caught 17 balls for 363 yards and a score as a receiver, and also tallied 89 tackles from the secondary with 66 solo stops, had one interception and a fumble recovery. For his senior season, he earned All-county, All-region and All-state honors, and was named as the Cherokee County Player of the Year.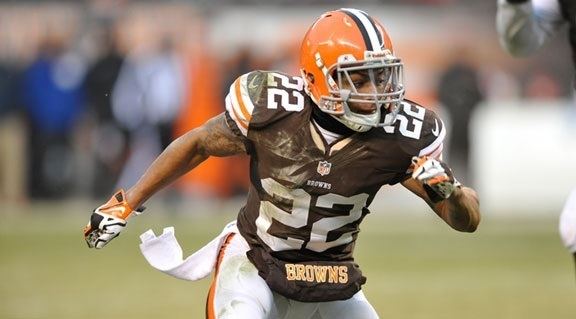 Skrine was also a top competitor in track & field. He won the 2007 County Championship in the triple jump (43-3 or 13.25m) and finished second in the long jump (22-7 or 6.92m), leading this to earn All-County honors in track.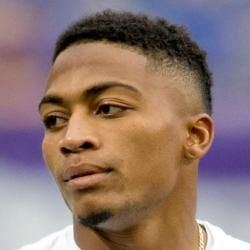 Skrine attended the University of Tennessee at Chattanooga, where he was twice named to the First Team All-Southern Conference.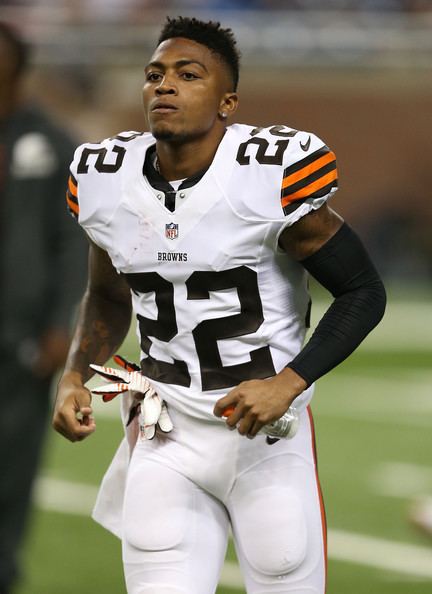 Skrine was selected in the 5th round (137th overall) of the 2011 NFL Draft by the Cleveland Browns. In August 2011, Browns coach Pat Shurmur praised Skrine's performance in the pre-season: "Buster competes. He's a scrappy guy. A real gym rat. You see him flash. Neither one is intimidated by the other. It's been good."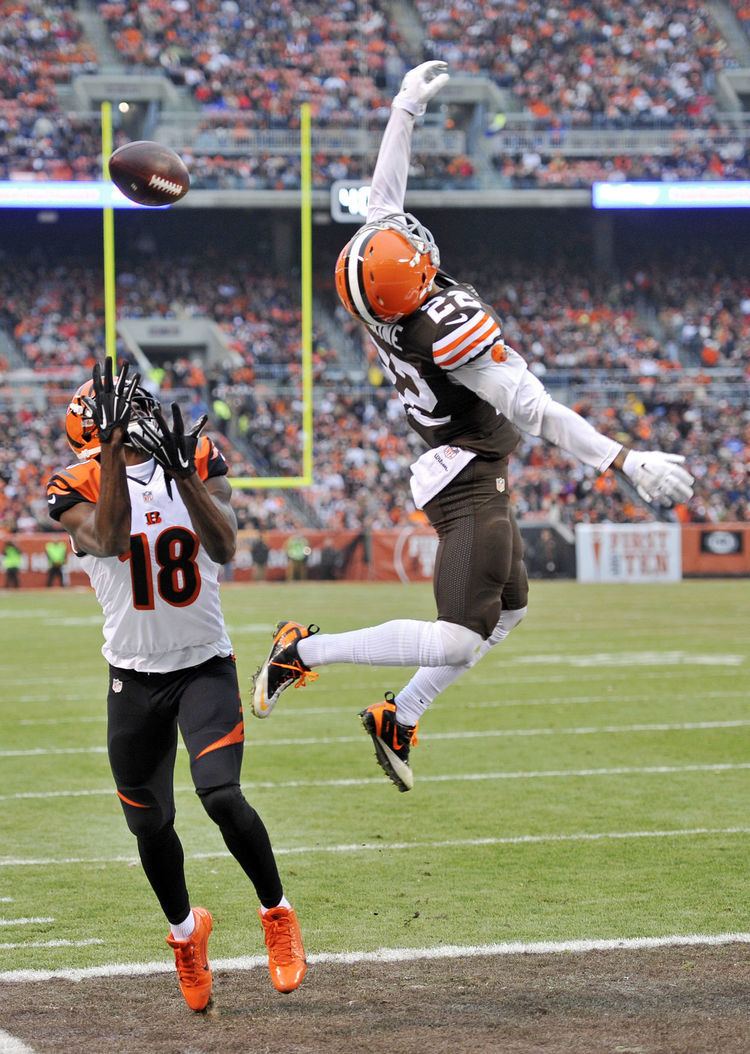 Skrine played sparingly early in his rookie season, but as the year went on he gained more playing time. Skrine finished his rookie season with 18 tackles, 2 pass deflections, and his first career interception that came against the Arizona Cardinals in week 15.
Skrine joined the second team defense in 2012, listed as the second left cornerback behind Pro Bowler Joe Haden. He broke out as a full-time player, playing in all 16 games and finishing with 85 tackles and 11 pass deflections. He came up big against the rival Pittsburgh Steelers in week 12, recovering a fumble that helped the Browns win 20-14 at home.
Amid coaching changes that included Head Coach Pat Shurmur being replaced with Rob Chudzinski, and Ray Horton being hired as the new defensive coordinator, Buster Skrine became the starting right cornerback across from Joe Haden at left cornerback. Skrine finished the season with 65 tackles, including his first career sack. He also had one interception and a career-high 18 passes defended.
Again playing all 16 games, Buster Skrine had numbers similar to his 2013 campaign, finishing the season with 67 tackles, 18 passes defended, and a career-high 4 interceptions.
Skrine signed a five-year contract with the New York Jets on March 10, 2015.
Skrine was given the nickname "Buster" from his grandmother because his father also shares the same first name. Skrine began teaching high-intensity interval training classes during the 2017 offseason out of the Kore studio located in New York City's Meatpacking District.