Cause of death

Heart attack




Name

Buster Crabbe




Occupation

Actor





Education

Punahou School


Residence

Scottsdale, Arizona


Role

Swimmer






Full Name

Clarence Linden Crabbe II




Born

February 7, 1908 (

1908-02-07

) Oakland, California


Resting place

Green Acres Memorial Park, Scottsdale




Alma mater

University of Southern California


Died

April 23, 1983, Scottsdale, Arizona, United States


Spouse

Adah Virginia Held (m. 1933–1983)




Books

Energistics: The Simple Shape-up Exercise Plan, Buster Crabbe's Arthritis Exercise Book




Children

Cullen Crabbe, Susan Crabbe, Sande Crabbe




Movies

Flash Gordon, Flash Gordon Conquers, Flash Gordon's Trip to Ma, Buck Rogers, Tarzan the Fearless




Similar People

Johnny Weissmuller, Sam Newfield, Ford Beebe, Alex Raymond, Ray Taylor
Movie legends buster crabbe
Clarence Linden Crabbe II (; February 7, 1908 – April 23, 1983), commonly known by his stage name Buster Crabbe, was an American two-time Olympic swimmer and movie actor. He won the 1932 Olympic gold medal for 400-meter freestyle swimming event before breaking into acting. He starred in a number of popular films in the 1930s and 1940s. He also played the title role in the serials Tarzan the Fearless, Flash Gordon and Buck Rogers. Crabbe is the only actor to play Tarzan, Flash Gordon and Buck Rogers – the top three syndicated comic strip heroes of the 1930s.
Contents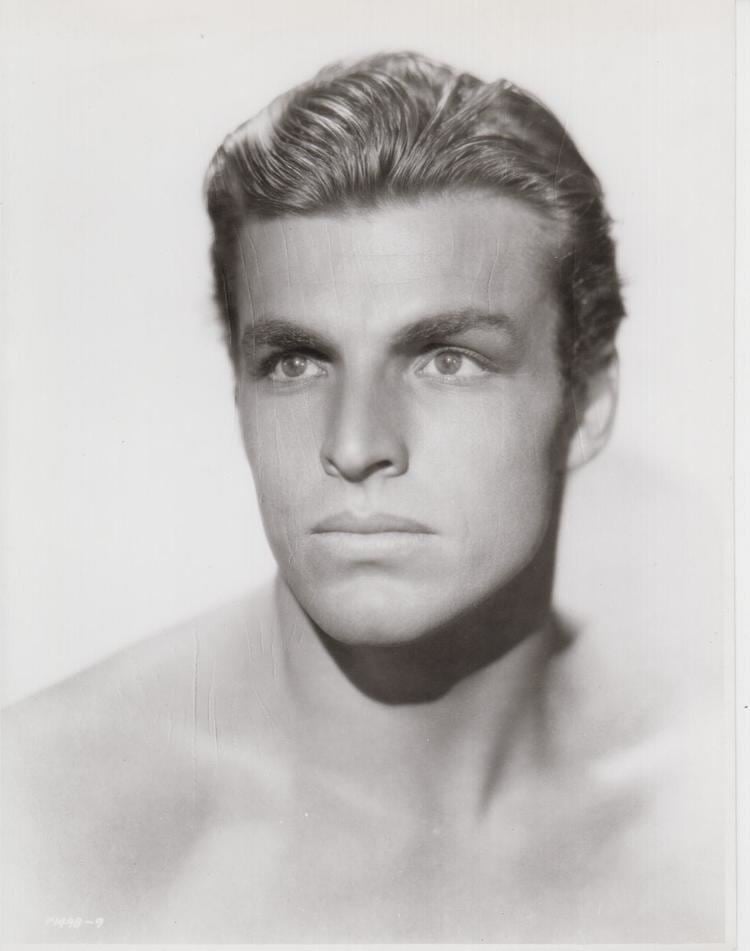 Birth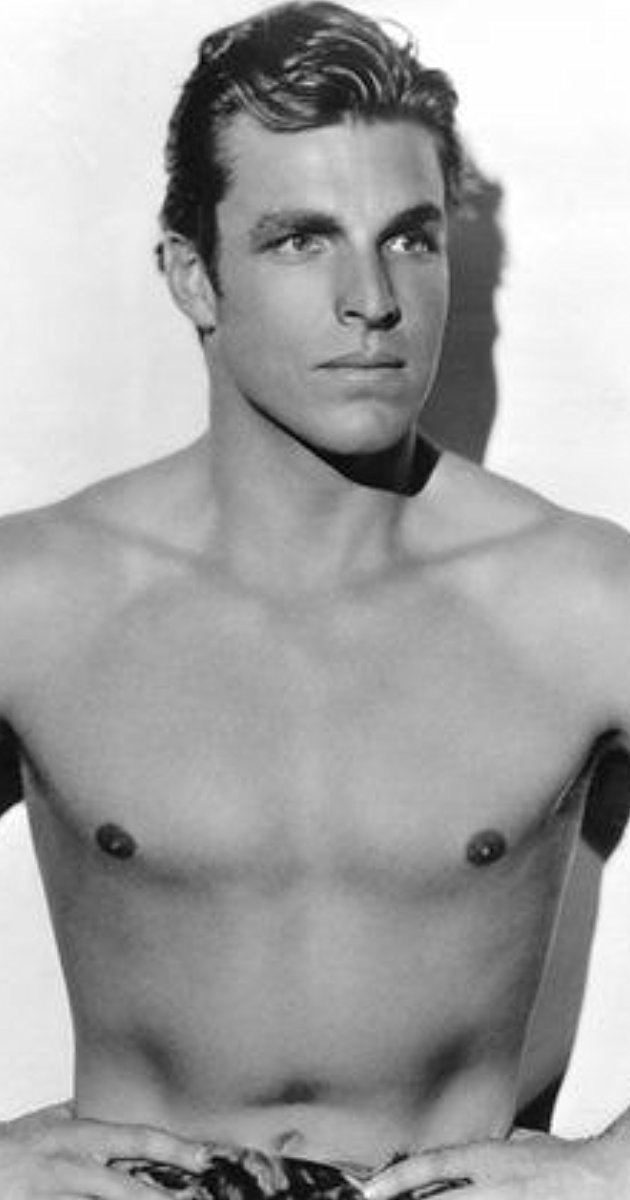 Crabbe was born to Edward Clinton Simmons Crabbe, a real estate broker, and Lucy Agnes (née McNamara) Crabbe, in Oakland, California. He had a brother, Edward Clinton Simmons Crabbe Jr. (1909–1972).
Hawaii and Olympics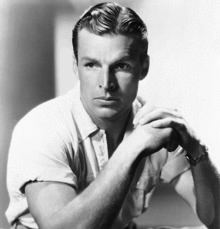 Raised in Hawaii, Crabbe graduated from the Punahou School in Honolulu. He competed in two Olympic Games as a swimmer. At the 1928 Summer Olympics in Amsterdam, he won the bronze medal for the 1,500 meters freestyle, and at the 1932 Summer Olympics in Los Angeles, he won the gold medal for the 400 meters freestyle when he beat Jean Taris of France by a tenth of a second. He attended the University of Southern California, where he was the school's first All-American swimmer (1931) and a 1931 NCAA freestyle titlist. He also became a member of the Sigma Chi Fraternity before graduating from USC in 1931.
Hollywood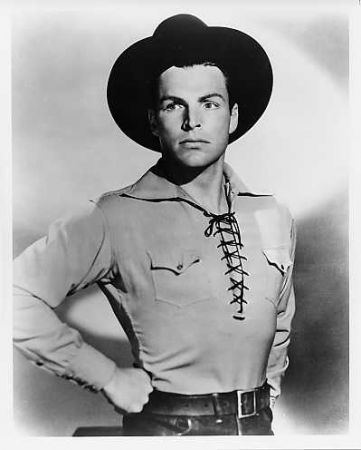 In some movies he is credited as "Larry Crabbe" or "Larry (Buster) Crabbe". Crabbe's role in the Tarzan serial, Tarzan the Fearless (1933), began a career in which he starred in more than a hundred movies. In King of the Jungle (1933), Jungle Man (1941), and the serial King of the Congo (1952), he played typical "jungle man" roles. He starred in several popular films at this time, including The Sweetheart of Sigma Chi alongside Betty Grable (1933) and Search for Beauty (1934).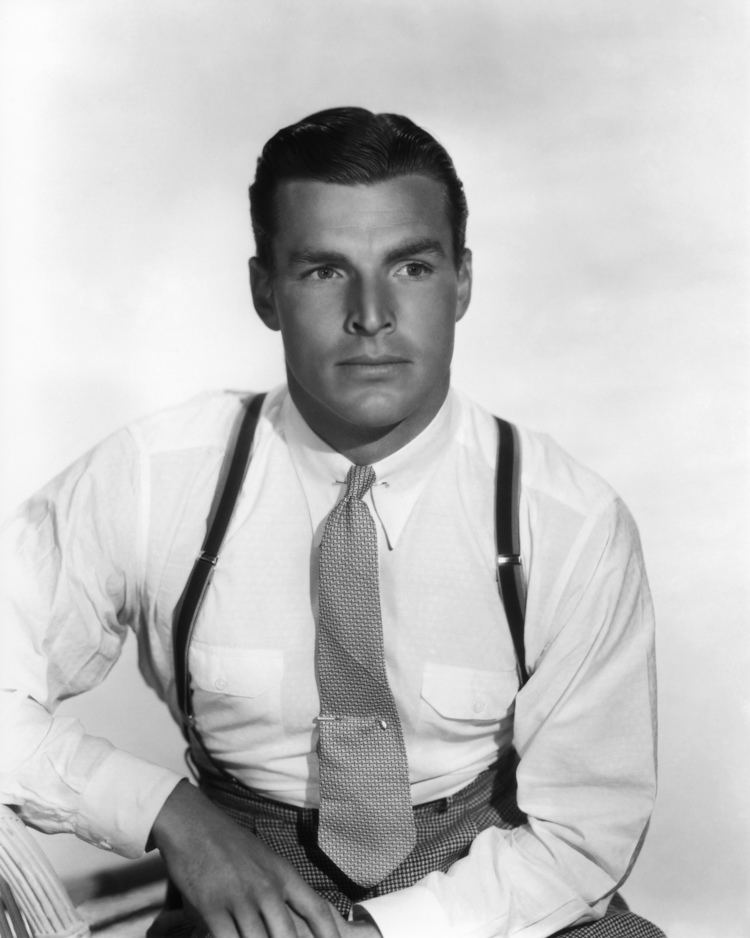 In 1936 he was picked over several stars to play Flash Gordon in the very successful Flash Gordon serial, followed by two sequels, released by Universal in 1938 and 1940. The series was shown later extensively on American television in the 1950s and 1960s, then edited for release on home video. He also starred as Buck Rogers for Universal playing the role with dark hair unlike Flash Gordon's blonde hair. In 1939, Crabbe reunited with Betty Grable for a lead role in the mainstream comedy Million Dollar Legs.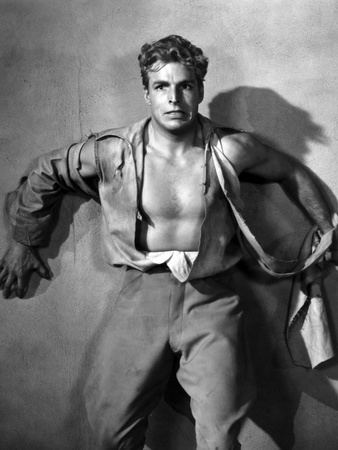 Crabbe starred at the Billy Rose's Aquacade at the New York World's Fair in its second year of 1940, replacing a fellow Olympic swimmer and Tarzan actor Johnny Weissmuller.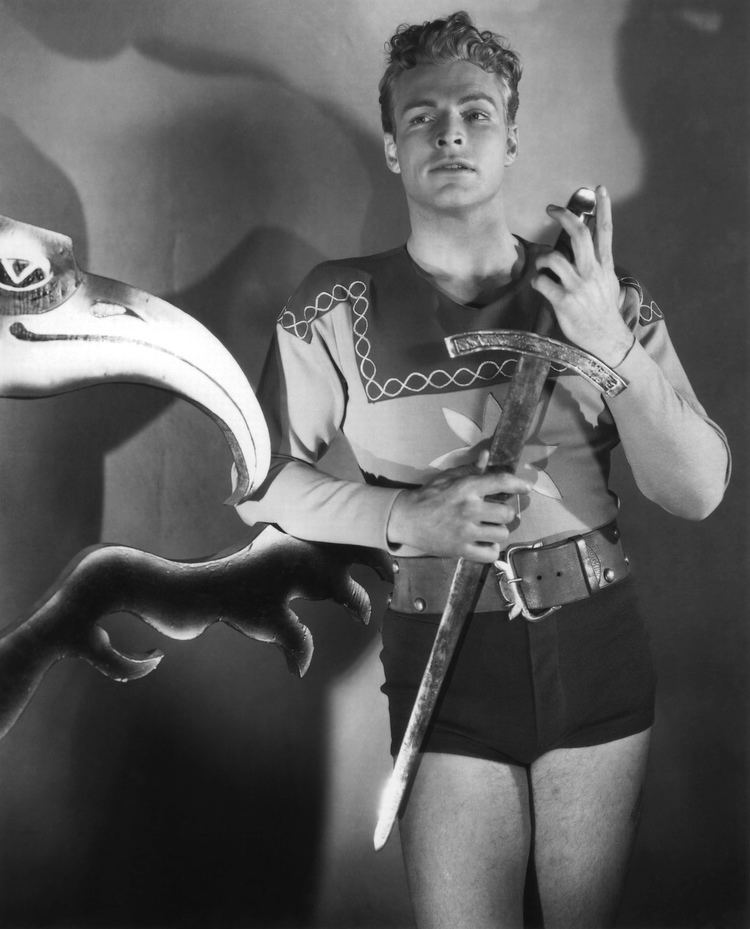 During World War II Crabbe was contracted to Producers Releasing Corporation in lead roles from 1942-1946 where he portrayed a Western folk-hero version of Billy the Kid in 13 films and 23 as Billy Carson with his sidekick played by actor Al St. John. As a 34 year old married man, Crabbe had a deferment from the draft but made Army training films for the field artillery at Ft. Sill, Oklahoma along with Fuzzy St. John. Crabbe also played some jungle roles for the studio.
Following the war Crabbe appeared opposite Weissmuller as a rival in two jungle films, Swamp Fire (1946) and Captive Girl (1950). Crabbe returned to the jungle for his final serial playing the role of Thun'da in King of the Congo (1952).
Television
Crabbe starred in the television series, Captain Gallant of the Foreign Legion (1955 to 1957) as Captain Michael Gallant; the adventure series aired on NBC. His real-life son, Cullen Crabbe, appeared in this show as the character "Cuffy Sanders".
Crabbe was featured frequently in archival footage in the children's television program, The Gabby Hayes Show. Prior to his playing "Captain Michael Gallant" Crabbe had hosted a local NYC based children's film wraparound television series The Buster Crabbe Show. The series, which was set against the backdrop of a ranch foreman's bunk house featured Crabbe engaging his viewers in games, stories, craftmaking, hobbies, informational segments, and interviews with guest performers and personalities in between reruns of old movie serials, westerns and comedies. The Buster Crabbe Show was seen weekday evenings on WOR-TV (Channel 9) in New York City from Monday March 12, 1951, to Friday October 3, 1952. The series returned to the NYC airways on WJZ-TV (Channel 7) (now WABC) on Monday September 21, 1953, and was retitled Buster's Buddies!. The WJZ TV version of the series included a studio audience of kids and became more of a kids' variety show. Despite the addition of the studio audience and Crabbe's personality, Buster's Buddies! was not a hit and it was canceled on Friday March 26, 1954.
Crabbe made regular television appearances, including one on an episode of the 1979 series Buck Rogers in the 25th Century, in which he played a retired fighter pilot named "Brigadier Gordon" in honor of Flash Gordon. When Rogers (Gil Gerard) praises his flying, Gordon replies "I've been doing that sort of thing since before you were born." Rogers (who was born over 500 years earlier) responds "You think so, old timer?" to which Gordon replies "Young man, I know so." In fact, Crabbe had been playing "Buck Rogers" since long before Gerard was born.
Later years
Crabbe's Hollywood career waned somewhat in the 1950s and 1960s. The ever-industrious Crabbe became a stockbroker and businessman during this period. According to David Ragan's Movie Stars of the '30s, Crabbe owned a Southern California swimming pool-building company in later years. In the mid-1950s, Crabbe purchased the Adirondack campus of the Adirondack-Florida School, which advertised itself as a swim camp for youngsters aged eight to 14.
During this period of his life, Buster joined the swimming pool company Cascade Industries of Talmadge Road, Edison, New Jersey. In his capacity as Vice President of Sales, promoter and spokesman for Cascade – the world's first "package pool" company – he attended shopping mall openings and fairgrounds combining promotion of his swim camps and Cascade vinyl liner in-ground swimming pools. A pool line was named after him, and pools were sold by "Buster Crabbe Dealers" throughout the eastern seaboard and southern states from 1952 until 1990.
Though he followed other pursuits, he never stopped acting. However, his career in the 1950s and after was limited to lower-budget films, notably westerns such as Gunfighters of Abilene (1960), Arizona Raiders (1965) and The Bounty Killer (1965). He appeared as the father of a young swimmer in the comedy Swim Team (1979) and as a sheriff in the horror film Alien Dead (1980), followed by the feature film The Comeback Trail in 1982, one year before his death. Crabbe also appeared in television commercials for Hormel Chili, Icy Hot, and the Magic Mold Bodyshirt, an upper body male girdle of sorts, which purportedly helped in weight loss. Through Icy Hot, he was actively involved in arthritis education. Despite his numerous film and television appearances, he is best remembered today as one of the original action heroes of 1930s and 1940s cinema.
In the 1950s, two comic book series were published named after him. Eastern Color published 12 issues of Buster Crabbe Comics from 1951 to 1953, followed by Lev Gleason's The Amazing Adventures of Buster Crabbe for four issues in 1954.
In 1965, he was inducted into the International Swimming Hall of Fame. During his senior swimming career Crabbe set 16 world and 35 national records. He continued swimming through his sixties, and in 1971 set a world record in his age group. In 1975, marketing guru Jeffrey Feinman, got him a five book deal with Playboy Press. His first book "Energistics" was an exercise program for seniors. It sold quite well and went into several printings. Feinman then did a series of infomercials with Crabbe that sold a huge amount of diverse products.
Personal life
In 1933, he married Adah Virginia Held (1912 – 2004) and gave himself one year to make it as an actor. If he didn't, he would start law school at USC. Crabbe and his wife were the parents of two daughters, Sande and Susan, and a son, Cullen. Sande died of apparent anorexia in 1957, after a long fast when she was 20; at the time of her death she weighed 60 pounds. He was the maternal grandfather of the college football coach Nick Holt.
Death
He died on April 23, 1983 of a heart attack in his Scottsdale, Arizona, home. He is interred at Green Acres Memorial Park in Scottsdale.
References
Buster Crabbe Wikipedia
(Text) CC BY-SA