Buffalo '66 is a 1998 comedy-drama film that is writer-director Vincent Gallo's full-length motion picture debut. Vincent Gallo and Christina Ricci star in the lead roles and the supporting cast includes Mickey Rourke, Rosanna Arquette, Ben Gazzara, and Anjelica Huston. Gallo also composed and performed much of the music for the film.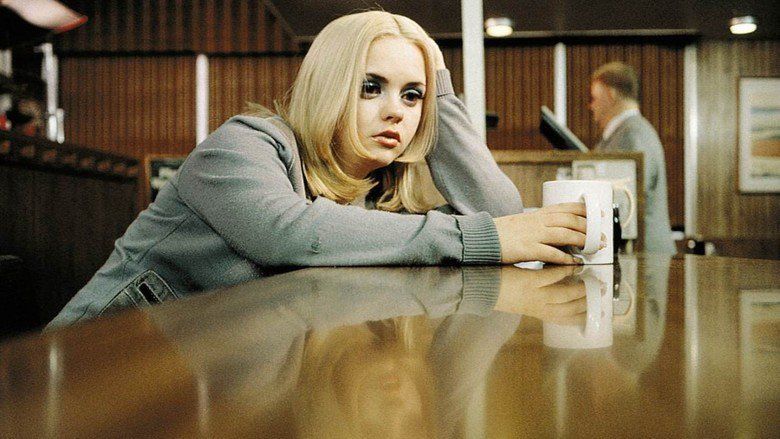 The film received critical acclaim and Empire listed it as the 36th-greatest independent film ever made. It was filmed in and around Gallo's native Buffalo, New York in winter. The film uses British progressive rock music in its soundtrack, notably King Crimson and Yes.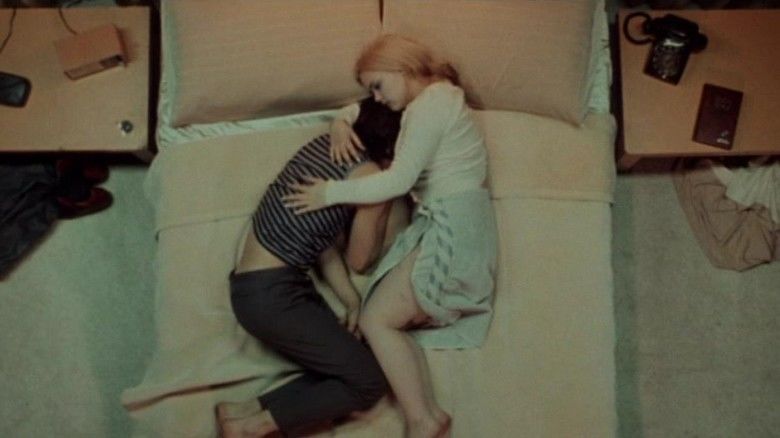 The title refers to the Buffalo Bills football team, with the number referring to the statement, "They haven't won a championship since 1966." This is critical to the plot which focuses on the Super Bowl in which the Bills, in the early 1990s, came very close to winning, but the game was blown with a missed field goal.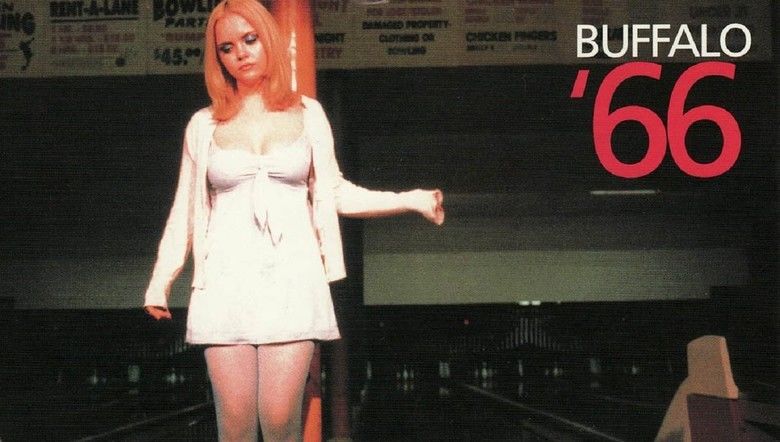 Having just served five years in prison for a crime he did not commit, Billy Brown (Vincent Gallo) kidnaps a young tap dancer named Layla (Christina Ricci) and forces her to pretend to be his wife. Layla allows herself to be kidnapped and it is clear she is romantically attracted to Billy from the start, but Billy all the while is compelled to deal with his own demons, his loneliness and his depression.
The subplot of Billy seeking revenge on the man indirectly responsible for his imprisonment, Scott Wood, is a reference to a former Buffalo Bills kicker, Scott Norwood, who missed the game-winning field goal in Super Bowl XXV against the New York Giants in 1991.
Vincent Gallo (John Sansone, young) as Billy Brown
Christina Ricci as Layla
Anjelica Huston as Jan Brown
Ben Gazzara as Jimmy Brown
Kevin Corrigan as Goon
Mickey Rourke as The Bookie
Rosanna Arquette as Wendy Balsam
Jan-Michael Vincent as Sonny
Kevin Pollak and Alex Karras as TV sportcasters
John Rummel as Don Shanks
Bob Wahl as Scott Wood
Penny Wolfgang as The Judge
Carl Marchi as Cafe Owner
Gallo had difficulties working with his cast and crew. Gallo and Christina Ricci reportedly did not get along on the set, she was not even mentioned in the credits of the film. He called her a "puppet" who did what she was told. Ricci vowed to never work with Gallo again. She also resented the comments he made about her weight three or four years after filming. Anjelica Huston also did not get along with him, and Gallo claimed Huston caused the film to be turned down by the Cannes Film Festival. It was director Stéphane Sednaoui that suggested to Gallo to use cinematographer Lance Acord. Although Acord was widely credited with the film's distinct visual style, Gallo has claimed credit for designing most of the film's cinematography. He also publicly disparaged Acord, saying "This guy had no ideas, no conceptual ideas, no aesthetic point of view." Kevin Corrigan chose to opt out of the credits because he did not want to be associated with the film at the time.
Review aggregator Rotten Tomatoes reports that 76% of critics have given the film a positive review based on 54 reviews; the average rating is 7.1/10. At Metacritic it has a rating score of 68 (19 critics), indicating "generally favorable reviews".
Dialogue from the film is sampled in reverse during the song "I'm Getting Closer" on M83 by the band M83.