Language

English




Name

Bryan Burrough




Nationality

American




Role

Author




Citizenship

American




Education

University of Missouri








Born

August 13, 1961 (age 62) Tennessee, U.S. (

1961-08-13

)


Occupation

Author, Reporter, Correspondent




Notable works

Public Enemies, Barbarians at the Gate




Movies

Public Enemies, Barbarians at the Gate




Books

Barbarians at the Gate: The Fall o, Days of Rage: America's, Public Enemies: America's, The Big Rich, Dragonfly: NASA and the Crisis




Similar People

John Helyar, Melvin Purvis, Michael Mann, F Ross Johnson, Pretty Boy Floyd




Alma mater

University of Missouri



Malzberg new york times best selling author bryan burrough on his book days of rage
Bryan Burrough (born August 13, 1961 in Tennessee) is an American author and correspondent for Vanity Fair. He has written six books. Burrough was a reporter for The Wall Street Journal in Dallas, Texas, between 1983 and 1992. He has written for Vanity Fair since 1992. While a Wall Street Journal reporter, he won the Gerard Loeb Award for excellence in financial journalism three times. Burrough has written a number of book reviews and OpEd articles for publications such as The New York Times, Los Angeles Times, and The Washington Post. He has also made appearances on "Today", "Good Morning America", and many documentaries.
Contents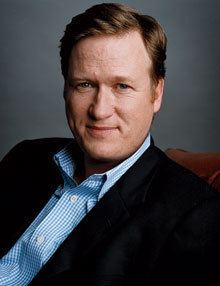 He is credited as consultant on the films Wall Street: Money Never Sleeps (2010) and Public Enemies (2009).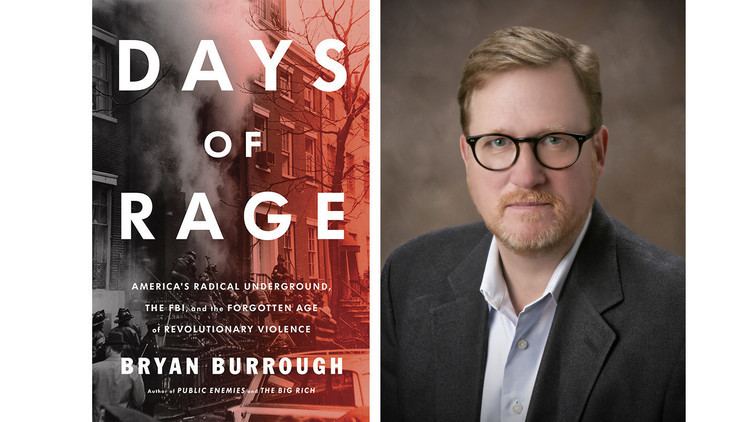 Bryan burrough the big rich
Education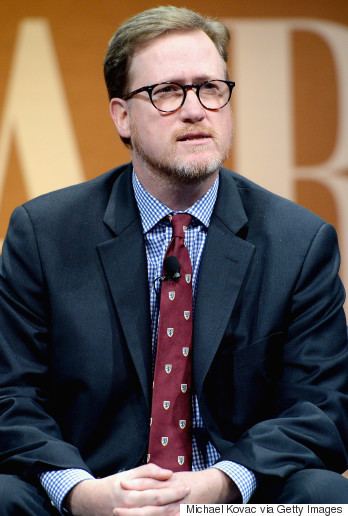 Burrough obtained his degree from the University of Missouri School of Journalism in 1983.
Family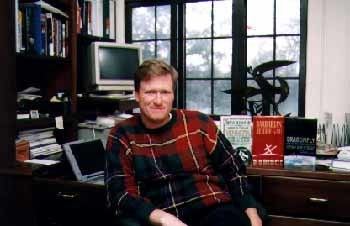 He stated in a Book TV interview on C-SPAN 2 with Joe Barton that he was born in Memphis, Tennessee but moved to Temple, Texas when he was seven years old. He lives in Summit, New Jersey with his wife Marla and their two sons.
Works
Books non-fiction
Barbarians at the Gate: The Fall of RJR Nabisco (1990, with John Helyar)
Vendetta: American Express and the Smearing of Edmond Safra (1992)
Dragonfly: NASA and the Crisis Aboard Mir (1998)
Public Enemies: America's Greatest Crime Wave and the Birth of the FBI, 1933-34 (2004)
The Big Rich: The Rise and Fall of the Greatest Texas Oil Fortunes (2009)
Days of Rage: America's Radical Underground, the FBI, and the Forgotten Age of Revolutionary Violence (2015)
Articles
The New York Times:
"RJR Nabisco, An Epilogue" (March 12, 1999)
"The 00's Finale Of the 80's Tycoons" (June 5, 2000)
"Giant Leap, Tiny Footprint" (November 1, 2000)
"How the Feds Got Their Men" (May 14, 2004)
"Killing Him Softly" (June 20, 2004)
"'Wrong Way' and 'Lord Black': Board Game" (January 2, 2005)
"'Five Families': Made Men in America" (September 11, 2005)
"'A Crack in the Edge of the World': A Natural History of Disaster" (October 9, 2005)
"'My FBI': Heroes and Villains" (November 6, 2005)
"The Deciders" (July 26, 2006)
"Mob Squad" (December 10, 2006)
"A Civilian Action" (August 10, 2008)
"Outlaws in Love" (May 7, 2009)
"Dillinger Captured by Dogged Filmmaker!" (June 25, 2009)
"Deco Mecca" (December 24, 2009)
"Death of a Dream" (May 14, 2010)
"When Companies Were Conquerors" (December 18, 2010)
"The Spirit of the Mensch" (January 15, 2011)
"Two Cosmetics Giants, Flaws and All" (February 19, 2011)
"Behind the Greening of Wal-Mart" (May 14, 2011)
"Behind a Coup of Cybercrime" (March 19, 2011)
"OFF THE SHELF; Behind A Coup of Cybercrime" (March 20, 2011)
"An Enthusiast's Guide to the Tabloid Murder" (June 3, 2011)
"Lessons in Communication, for Newspapers Themselves" (June 25, 2011)
"Compelling Tales, Rarely Told Well" (July 16, 2011)
"Of Management and Mosquito Nets" (August 20, 2011)
"When Retirees Are Shortchanged" (September 17, 2011)
"A New President, and a Union's Last Stand" (November 5, 2011)
"Fiat's Rough Road, and Its Renewal" (December 31, 2011)
"Chasing Radicals" (and Breaking the Rule of Law)" (March 14, 2012)
"The Bizarre Road of a DHL Founder" (March 3, 2012)
"When You Text Till You Drop" (May 12, 2012)
"The C.E.O. Who Shocked Japan Inc." (December 1, 2012)
"A Trader Who Swerved, and Crashed" (June 30, 2012)
"When Commerce and Illness Intersect" (February 2, 2013)
"How Texas Became Texas and Why It Matters" (April 6, 2013)
"A Trader's Crash Landing" (June 1, 2013)
"In 'Treasury's War,' Missiles for a Financial Battlefield" (August 31, 2013)
"'The Frackers' and the Birth of an Energy Boom" (November 2, 2013)
"How Big Business Can Take the High Road" (March 8, 2014)
"Craft Brewers, Finding a Better Seat at the Bar" (May 10, 2014)
Vanity Fair:
"The Counterfeit Rockefeller" (January 2001)
"Nightmare on Elwood Avenue" (June 2005)
"The Man in the Latex Suit" (July 2005)
"Missing White Female" (January 2006)
"Honeymoon Over" (April 2006)
"Talk of the Town" (June 2006)
"Prisoner of Key West" (January 2007)
"The Kremlin's Long Shadow" (April 2007)
"Mad About the Boys" (November 2007)
"Showdown at Fort Sumner" (December 2007)
VF.COM:
"Happy Endings" (June 2008)
"Watching Johnny Depp Die" (June 2008)
"This Reporter Gets to Play One Onscreen" (June 2008)
"Bringing Down Bear Stearns" (August 2008)
"Trial by Ebola" (February 2013)
Other writing:
"Death and Taxes" (February 2009)
Adaptations
Public Enemies (2009). Was based on his book Public Enemies: America's Greatest Crime Wave and the Birth of the FBI, 1933-34
References
Bryan Burrough Wikipedia
(Text) CC BY-SA