Birth name

Kevin Danell Mann




Role

Rapper




Name

Brotha Hung





Years active

1986 – present




Occupation(s)

Rapper, producer




Siblings

Sicx







Born

January 10, 1969 (age 54) (

1969-01-10

)


Origin

Sacramento, California, United States


Genres

West Coast Hip hop, gangsta rap, horrorcore


Labels

Strange Music, Madesicc Musicc, Siccmade, Black Market


Movies

Booth 2 tha Block 2: Vol. 2, Brotha Lynch Hung: Ghetto Celebrities: Vol. 1




Albums

Season of da Siccness, Coathanga Strangla, Mannibalector, Dinner and a Movie, Blocc Movement



Similar

X Raided, Stevie Stone, Prozak (rapper)




Profiles




Facebook

Twitter
Woodie/Brotha Lynch Hung type rap beat
Kevin Danell Mann (born January 10, 1969), better known by his stage name Brotha Lynch Hung, is an American rapper and record producer from Sacramento, California. Since the release of his debut EP 24 Deep in 1993, Brotha Lynch Hung has sold 2.7 million CDs independently, and has been described as an innovator of horrorcore and one of the forefathers of the genre.
Contents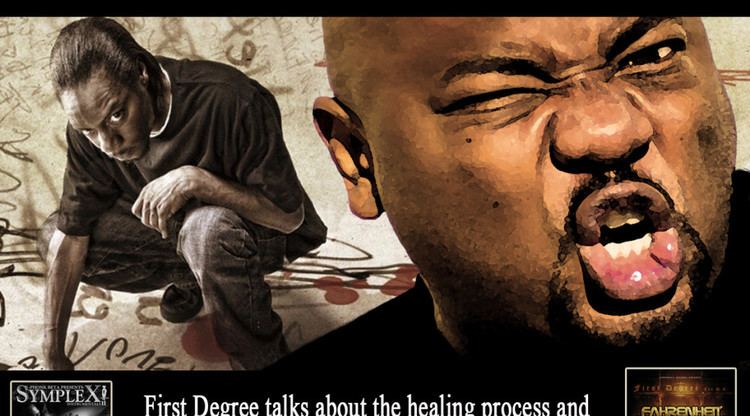 Brotha lynch hung meat cleaver official music video
Early life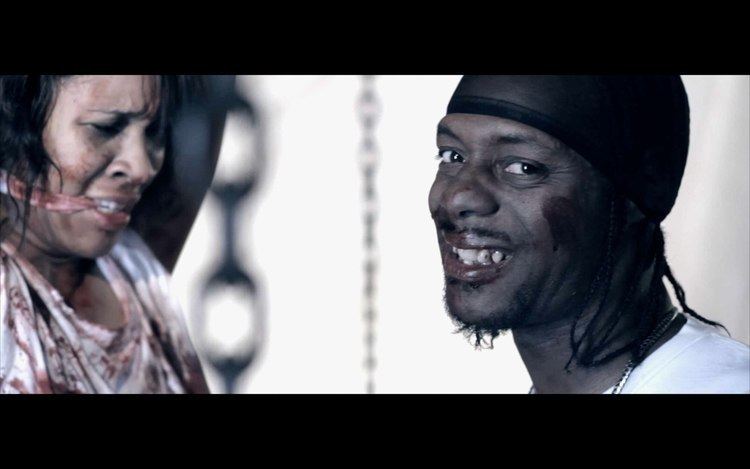 Mann grew up listening to rappers such as Rakim and Slick Rick on Hot 97. He started rapping at the age of 13. A member/affiliate of the 24th St. Garden Blocc Crips during his youth, though it is locally disputed about his true affiliation with the gang because of his affiliation with another south Sacramento street gang, Elder Creek Mob aka Double E Mobb, because of his song with Sicx "Creek Mobb's Loadin' Em Up," though Lynch mentions this in his song "24 Deep" with lyrics that say at about 0:58 of the song, "...I'm all up in this shit and ain't even claiming, trying to survive in the hood is hard enough cause them niggas already think I'm claiming Creek Mobb, tripping off getting snuffed in the View, smoked in the Gardens, staying out the Creek cause it's hot...". Lynch also had a feud with another local south Sacramento rapper Mr K-Geeta, a Meadowview Blood gang member who dissed Lynch due to his affiliation with the 24th St. Garden Blocc Crips and Elder Creek Mobb in another song called "Funk Central Haterz," by another local Sacramento rapper named Gangsta Dre, who was a Loma Verde Piru gang member. With lyrics saying "...Ms. Doc and Sista Lynch cause ya'll both a couple bitches make me wanna holler, hollows ripping through your collar from my fully auto, you bang the Blocc but you used to be from the Creek..." . He was shot in the side when he tried to break up a confrontation between a fellow Crip and a Bloods gang member at a party. Mann still has the bullet inside him to this day and the incident motivated him to leave gang culture behind.
Beginnings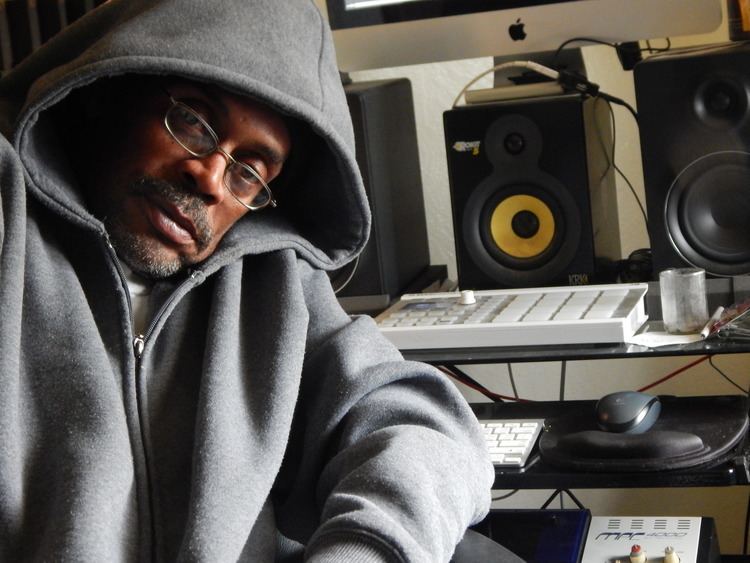 Mann got his first start with his brother Sicx in 1986 when they were in a group called "The Street Talk Crew", with Lynch being "Ice Cold" and Sicx being "Strobe Light". Mann was influenced by KZ appeared on and produced 11 of the 12 tracks on X-Raided's 1992 debut album Psycho Active. He was also featured on the song "Ho's E Schemin Too" as well as a skit with his brother Sicx on KRD's album Sac-Town Funk. Performing as the Street Talk Crew, Brotha Lynch Hung, X-Raided, and Sicx released the cassette Niggaz in Blacc in 1991. It is regarded by Mann as "some of my best work."
1992: 24 Deep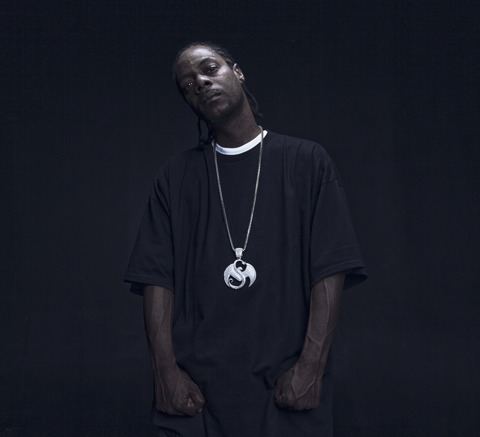 In 1992, Brotha Lynch Hung began to record his first EP, 24 Deep, and it was released in 1993 under Black Market Records. The album reached No. 91 on Billboard's R&B/Hip-Hop Albums chart, the first of the label's albums to chart.
1995: Season of the Siccness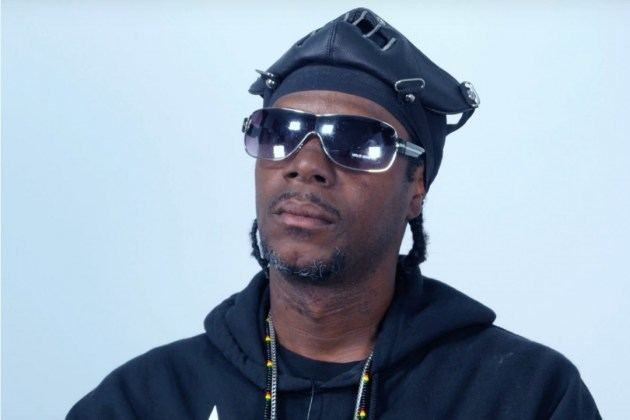 His album Season of da Siccness was released in 1995. This album became his first album to enter on the Billboard 200. It features the song "Locc 2 Da Brain" which is one of Brotha Lynch Hung's most well-known songs.
1997-2001: Loaded, EBK4 and The Virus
His third album, Loaded, was released in 1997. The album most notably features guest appearances from Kokane, E-40 and Ice-T. The album debuted at #28 on the Billboard 200, making it Brotha Lynch Hung's highest debut on the chart. He then released EBK4 and The Virus which EBK4 made the Billboard 200 and The Virus did not. The Virus was Lynch's last studio album to be released on Black Market Records. 2000 marked the release of Brotha Lynch Hung's first and only starring role in a film, Now Eat, a horror comedy based on his music, while an album of the same name was released to coincide with the film.
2002: Three albums released in 2002 and problems with Black Market
After Lynch had released Loaded, he began a long-standing feud with Cedric Singleton (Black Market Records CEO) over the rights to his back catalogue (including 24 Deep, Season Of Da Siccness and Loaded). The compilation album Appearances: Book 1 was released on January 19, 2002 on Black Market Records as the first in a trilogy of Lynch compilations released throughout the year. To compile Book 1, Singleton scraped together a selection of either stolen Lynch songs, or songs from other underground rappers' albums that featured Lynch. Remains: Book II followed soon after Book 1 and finally Book III in October. These compilations would be the final Brotha Lynch Hung releases on Black Market.
2003-2008: Lynch by Inch: Suicide Note, The Ripgut Collection and Snuff Tapes
Lynch had three releases on different record labels during this time period. He released Lynch by Inch: Suicide Note in June 2003 under Siccmade Music. It was the first album since EBK4 to make it to the Billboard 200 and his first solo album not released on Black Market Records. He then released The Ripgut Collection compilation on Madesicc in 2007 and Snuff Tapes "mix tape" in 2008 which is available on the website Siccness.net. Both releases enter the Top R&B/Hip-Hop Albums peaking at 55 and 78 respectively.
Strange Music (2009 - Present)
In May 2009, Mann signed a three album deal with Midwest rapper Tech N9ne's Strange Music label. In March 2010, he released his Strange Music debut, Dinner and a Movie, selling around 7,000 copies during its first week. His second Strange album, Coathanga Strangla, was released a year later in April 2011, and his third album with Strange Music, Mannibalector was released on February 5, 2013. The Horror-inspired trilogy told a fictional story of a crazed cannibalistic serial killer, struggling with life, family and the urge to kill. Each album debuted on the Billboard 200, and featured acts such as Snoop Dogg, Yelawolf, Hopsin and Tech N9ne among others. Following the release of the third album, Strange Music offered Mann a contract extension to keep him on the label.
Controversy
In September 1996, Joseph Edward Gallegos, aka "Bubba," an 18-year-old man from Bayfield, Colorado, listened to Brotha Lynch Hung's song "Locc 2 da Brain" repeatedly before fatally shooting his friends. Neighbors heard the gunshots and called police. He then got in a shootout with police and subsequently he was killed in the shootout. Although Gallegos' motive was determined to be depression over a breakup with his girlfriend, his minister suggested that the music played a role in the killings.
Discography
24 Deep (1993)
Season of da Siccness (1995)
Loaded (1997)
EBK4 (2000)
The Virus (2001)
Lynch by Inch: Suicide Note (2003)
Dinner and a Movie (2010)
Coathanga Strangla (2011)
Mannibalector (2013)
Shooters (TBA)
References
Brotha Lynch Hung Wikipedia
(Text) CC BY-SA