Brooke candy everybody does official music video
Brooke Candy (born July 20, 1989) is an American rapper and singer. She independently released videos for her songs "Das Me", "Everybody Does" and "I Wanna Fuck Right Now". Candy signed with RCA in February 2014, releasing her debut EP Opulence on May 6, 2014 which features title track as lead and major label debut single. Later she joined Columbia's UK roster. She has since left Sony. Candy's second EP is set to be released in the fall of 2017.
Contents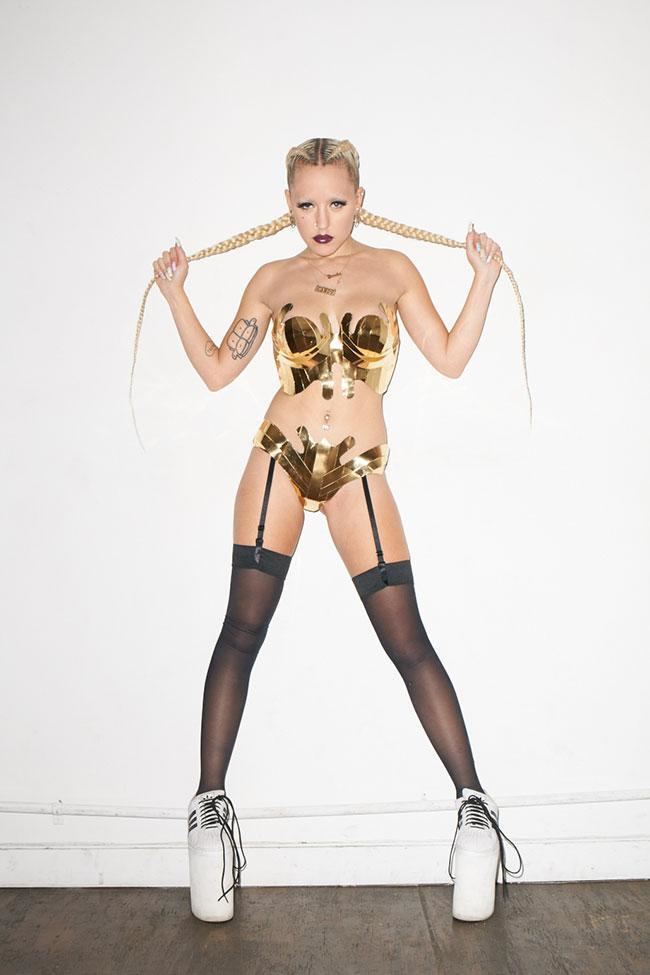 Brooke candy i wanna fuck right now official video
Childhood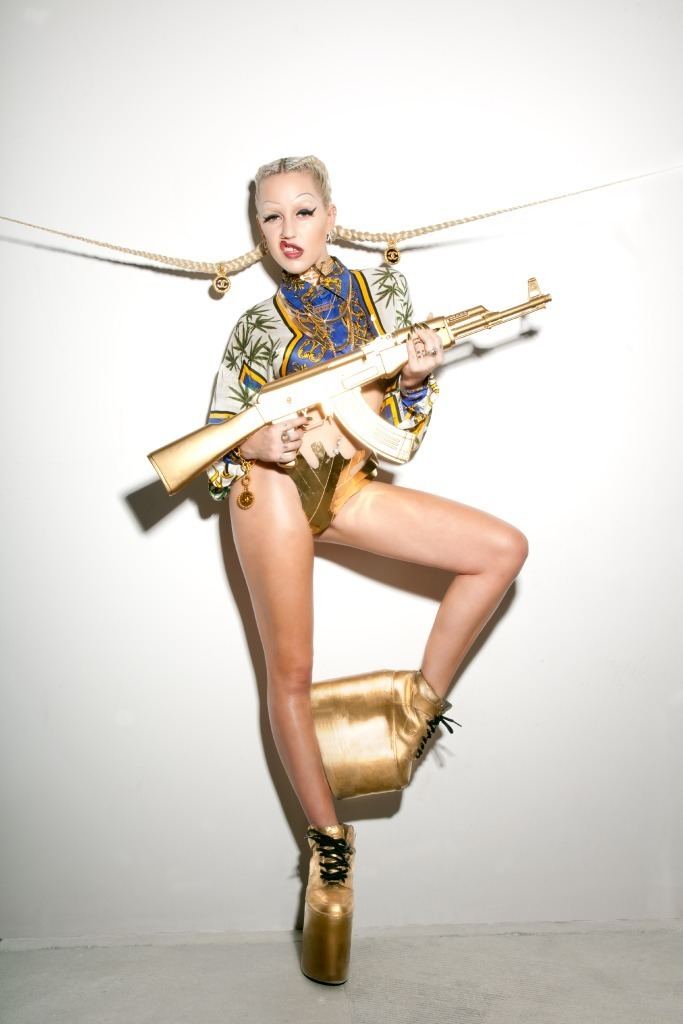 Brooke Candy was born in Oxnard, California, grew up in the Los Angeles suburb of Agoura Hills and is of Italian and Jewish descent. Her parents divorced when she was eight. Her mother was a pediatric nurse while her father was CFO of Hustler magazine. Candy has talked about the stark difference between her two parents' lives: "[The Hustler offices were] so gaudy and amazing. I'd eat ice cream and watch TV and just go from that to being with my mom, who had nothing. It was strange... It's this whole idea of duality that I'm just obsessed with." She also lived out of her car for a period, working as a stripper at the Seventh Veil adult club in Hollywood.
2012–14: Beginnings and Opulence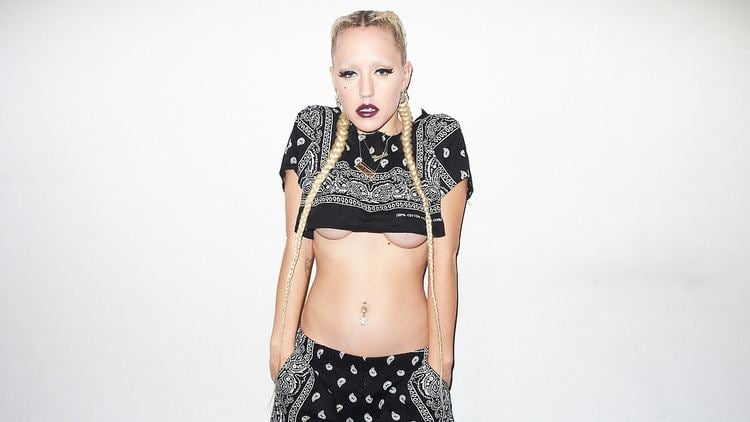 While working as an intern for Rachel Zoe, Candy contacted Larry Flynt, seeking work as a photographer for Hustler. Flynt eventually employed her as a mannequin stylist for Hustler store fronts. Candy described the job as "dress[ing] the mannequins slutty." During 2012 and 2013, Candy independently released her first three videos for her songs; "Das Me", "Everybody Does", and "I Wanna **** Right Now" on YouTube. The videos had more than a million views by early 2013. In August 2012, she co-starred in the music video for Grimes' single "Genesis". Candy's first major label recording took place when she appeared on the track "Cloud Aura" on Charli XCX's debut album True Romance. Candy was introduced to Charli by Azealia Banks when Candy hosted Banks' Mermaid Ball in Los Angeles.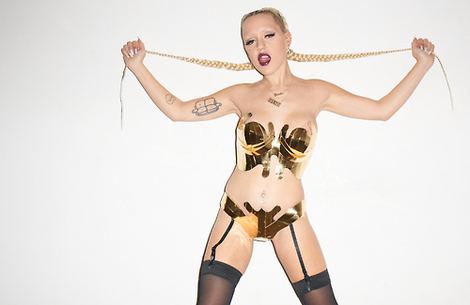 She eventually signed with RCA Records in February, 2014. "Opulence", co-written with Sia and produced by Diplo, was her first single with the label. For the song's video, she collaborated with stylist Nicola Formichetti and Steven Klein. The video explores the theme of "freaks," a concept that was conceived by Candy and Formichetti at a drag bar in Tokyo. It features transgender women, drag queens, and gay men who are friends with Candy. "We're all freaks and outcasts, and this was meant to empower them," Candy said. Formichetti, Candy and Klein worked on a V Magazine shoot that led to Steven Klein directing "Opulence".
Candy's debut EP "Opulence" featuring the title track as the lead single, was released in May 6, 2014.
2015–present: Daddy Issues and upcoming EP
On May 16, 2015, Brooke Candy uploaded on Vevo a video called "A Study in Duality", where she "explores the various archetypes of today's culture". It also features the instrumental from her song "Happy Days", produced by More Mega. The video itself was directed by Candy and Lil Internet, under Formichetti's fashion direction and Hayley Pisaturo's styling.
Candy's debut album was set to be called Daddy Issues, being executively produced by then label-mate Sia, who is also a songwriter on the record. She discovered Candy on Instagram and reached out to her, believing that "[she] was the only person who could really support [Candy] in becoming who [she is] on a grander stage or platform.". So far, Sia wrote at least two songs for the album, one being the single "Living Out Loud" which features Sia herself, and another Cher-inspired record. Other collaborators included Greg Kurstin, Jack Antonoff and Matthew Koma.
In August 2015, Brooke Candy has partnershiped with MAC Cosmetics on a line of makeup products. A song called "Rubber Band Stacks" was released as a single. The music video, directed by Cody Critcheloe and styled by Formichetti was premiered on August 17. It was released on August 13, 2015 followed by its music video on August 18. The song is featured on the Madden NFL 16 video game.
On January 29, 2016, Brooke Candy released a new single titled "Happy Days". On February 4, 2016, its video also styled by Formichetti and directed by Renata Raksha was premiered on Nylon, and later was uploaded on YouTube. On May 13 she released a song titled "Changes" to promote her second makeup line with MAC. On June 2 a new track called "Nasty" along its music video, directed by Rankin and co-styled by Candy herself was premiered via Hunger TV. On July 7, another promotional single called "Paper or Plastic" was released The music video for the song, directed by Darren Craig, premiered a week later.
Candy released on December 16, 2016 a KDA remix of the previously unreleased song "Living Out Loud" which featured Sia. The original and proper single version of the song was released on February 3, 2017. The same day RCA stated that the album is set for a spring 2017 release.
On January 2017, Candy starred in the fashion film directed by Gracie Otto and Thomas Kerr called Candy Crush. During June 2017, she toured as a supporting act for Lizzo and performed at LA Pride. The same month, Candy told magazine Bullett that she was working an EP set to be released during summer 2017 after parting ways with former record label RCA, where she hopes to go back to her roots developing a punk-inspired rap sound. She also stated that wasn't feeling making mainstream pop music anymore, so is yet unknown if her record Daddy Issues will be eventually released. In another interview with Noisey, she stated that Sony owned the songs so after her departure, the album is most likely cancelled. She premiered the music video from her second EP's lead single "Volcano" on July 7, 2017. The song was co-written by Candy herself, producer Cory Enemy, Sia and Jesse St. John while the visual was directed by Candy. The video was made out of a $0 budget and features a cameo from Larry Flynt.
Artistry
The sound of Candy's music has been described as pop, most likely electropop and pop-rap while her early work, labeled as "club-rap" has been recognized for its twerk-able nature, springy beats, and cyberpunk.
Candy's early persona is known for her extreme fashion style, most notably her long cornrows and metallic bikini costumes. Sia described Candy as a "feminista glam alien." Vogue profiled Candy in July, 2014, saying "For all her shape-shifting, perhaps it's helpful to think of Brooke Candy as a tabula rasa whose videos, concerts, and everyday appearances each necessitate a different character. Together, they make her a fashion plate palimpsest."
Candy's fashion has been described as a distinctive stripper-meets-Tumblr aesthetic. She often collaborates with fashion designer Seth Pratt. Following trends in stan culture, Candy has nicknamed her fanbase #FagMob.
Vice blogger Ali Carman asked Candy, in an interview, if she was offended that her internet persona was considered fake. Candy replied: "My persona is a reality to me, you know. Like I would never rap and act hood if it wasn't actually my mentality and I wouldn't perform in a super-sexual way if being a stripper wasn't the way I made money." MTV called Candy's look "super hardcore", a "breath of fresh, fearless air", and a prayer answered by the pop goddesses. Calling her the "Freaky Princess", The Guardian journalist Michael Cragg agreed with the stripper-turned-rapper's alias, comparing her to Xena, the Warrior Princess.
Candy also hosts a blog dedicated to photography.
Personal life
Candy is openly pansexual, and revealed Lil' Kim as an inspiration for her rapping technique and irreverent image. She also expresses strong feminist ideals. Candy has several tattoos, including the name "Gotti" tattooed on the inside of her forearm in honor of John Gotti, after whom she has also named her puppy. She is an adamant and vocal proponent of the legalization of sex work and legality of recreational use of marijuana.
Candy's image is highly sexualized, "They told me not to make something so sexual" she told New York writer Christopher Glazek, recalling a conversation she had with her record executives about the music video for her song "I Wanna Fuck Right Now", whose refrain is: "I wanna fuck right now / I wanna fuck right now now".
Supporting
Lizzo - Hot as Hell Tour (2017)
References
Brooke Candy Wikipedia
(Text) CC BY-SA