Covid-19
Melissa Jefferson




Minneapolis, Minnesota





Melissa Jefferson




Rapper, singer




2012-present





April 27, 1988 (age 27) Detroit, Michigan (

1988-04-27

)


Alternative hip hop, indie pop




Totally Gross National Product




Music artist · lizzomusic.com




Big Grrrl Small World, Lizzobangers, Blak Sunset





Facebook

Twitter

YouTube

SoundCloud
Melissa Jefferson (born April 27, 1988), better known by her stage name Lizzo, is an American alternative hip hop artist based in Minneapolis, Minnesota. She is a founding member of indie hip hop groups The Chalice, Grrrl Prty, The Clerb, Ellypseas, and Absynthe. Her debut album, Lizzobangers, was released in 2013. Two years later, Lizzobangers was followed by Big Grrrl Small World in 2015, which, only one year later, was followed with the 2016 major-label EP Coconut Oil.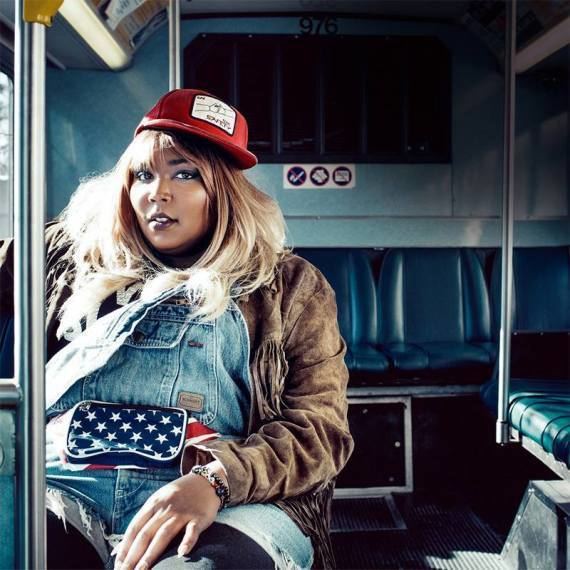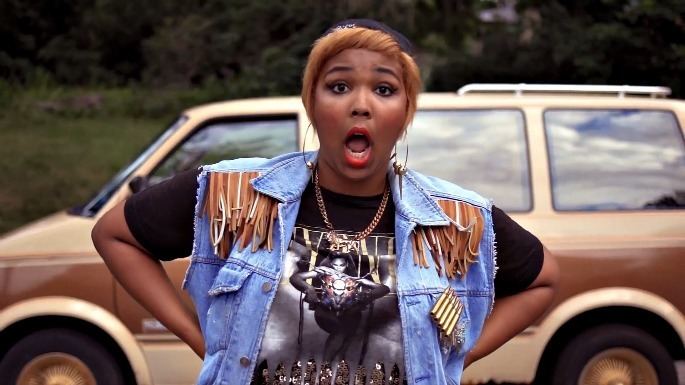 Lizzo grew up in Houston, Texas and moved to Minneapolis, Minnesota in 2011. In Minneapolis, she performed with indie groups including the electro soul-pop duo, Lizzo & the Larva Ink. During this time she helped form three-piece all female rap/R&B group, The Chalice. In 2012, The Chalice released their first album, We Are The Chalice, which was locally successful.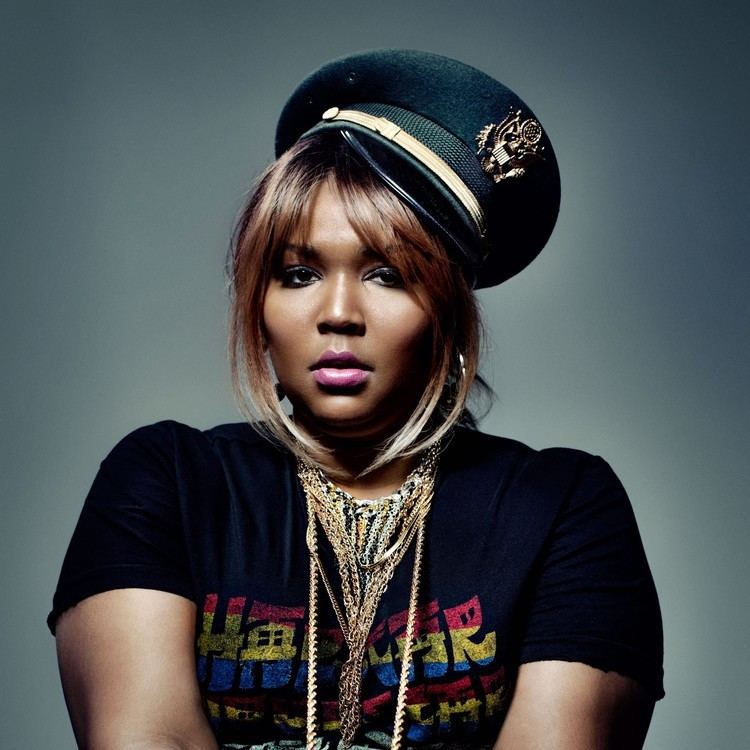 Lizzobangers, Lizzo's debut album produced by Lazerbeak and Ryan Olson, was released on October 15, 2013 to regional and national success. Lizzo toured the US and UK in the fall of 2013 opening for Har Mar Superstar and additionally sang with his band. In October 2013, Lizzo won City Pages' "Picked to Click" award for best new Twin Cities artist. In November of the same year, Time named her one of 14 music artists to watch in 2014.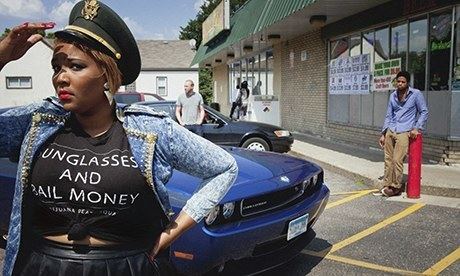 On June 1, 2014, Lizzo shared the stage with St. Paul and The Broken Bones, performing "A Change Is Gonna Come" together. On October 7, 2014, Lizzo appeared as the musical guest on the Late Show With David Letterman.
Big Grrrl Small World was released on December 11, 2015. Lizzo's first major-label EP, Coconut Oil, was released on October 7, 2016.
Lizzo contributed to Williams Street by voicing various types of characters in the Adult Swim original series Brad Neely's Harg Nallin' Sclopio Peepio.
Indescribable Colours (2010) (with Memo Cardoze, Patrick Morales, Jeanne Guillory and Arcangel Enriquez, as Ellypseas)
Due Process & Product (2012) (with Johnny Lewis, as Lizzo & The Larva Ink)
We Are The Chalice (2012) (with Sophia Eris and Claire de Lune, as The Chalice)
Lizzobangers (2013)
Big Grrrl Small World (2015)
Grrrl Prty X Bionik (2015) (with Sophia Eris and Manchita, as Grrrl Prty)
Coconut Oil (2016)
"Batches and Cookies" (2013)
"Wegula" (2013) (as Grrrl Prty)
"Night Watch" (2013) (as Grrrl Prty)
"Good as Hell" (2016) (Barbershop: The Next Cut soundtrack)
"Phone" (2016)
"Scuse Me" (2016)
"Water Me" (2017)
"Truth Hurts" (2017)
Mike Mictlan - "Give It to Mikey" from Snaxxx (2012)
Greg Grease - "I Still Love H.E.R." from Cornbread, Pearl & G (2012)
Crunchy Kids - "Homegirl" (2013)
Botzy - "Couldn't Breathe" from Buck Fotzy (2013)
Buddakao - "Be a Man", "What We Do", and "Anyway" from Save a Place for Me (2013)
Mixed Blood Majority - "Keep Diggin'" (2013)
P.O.S - "They Can't Come" and "Piano Hits" from WDELH/MDS/RMX (2013)
Sean Anonymous & DJ Name - "Cold Shoulder" (2014)
Clean Bandit - "New Eyes" from New Eyes (2014)
Prince & 3rdeyegirl - "Boytrouble" from Plectrumelectrum (2014)
Bastille - "Torn Apart" from Vs. (Other People's Heartache, Pt. III) (2014)
Sean Anonymous & Dimitry Killstorm - "Big Bang" from Better Days (2015)
Astronautalis - "Boiled Peanuts" from Cut the Body Loose (2016)
The Griswolds - "YDLM" from High Times for Low Lives (2016)
Speedy Ortiz - "Puffer (Lazerbeak Remix)" from Foiled Again (2016)
P.O.S - "Sleepdrone/Superposition" from Chill, Dummy (2017)
Hot as Hell Tour (2017)
Lizzo Wikipedia