Chinese name

李國豪 (traditional)




Name

Brandon Lee




Chinese name

李国豪 (simplified)




Role

Actor



Pinyin




Height

1.83 m




Birth name

Brandon Bruce Lee


Siblings

Shannon Lee





Jyutping

Lei5 Gwok3 Hou4 (Cantonese)


Ancestry

Shunde, Guangdong, China




Died

March 31, 1993, Wilmington, North Carolina, United States


Parents

Bruce Lee, Linda Lee Cadwell


Movies

The Crow, Rapid Fire, Showdown in Little Tokyo, Legacy of Rage, Laser Mission



Similar

Gloria Ramirez, Karen Wetterhahn, Steve Irwin
A brandon lee segment on bruce lee a e bio
Brandon Bruce Lee (February 1, 1965 – March 31, 1993) was an American actor and martial artist. He was the son of martial artist and film actor Bruce Lee and teacher Linda Lee Cadwell, the grandson of Cantonese opera singer Lee Hoi-chuen, and brother of Shannon Lee.
Contents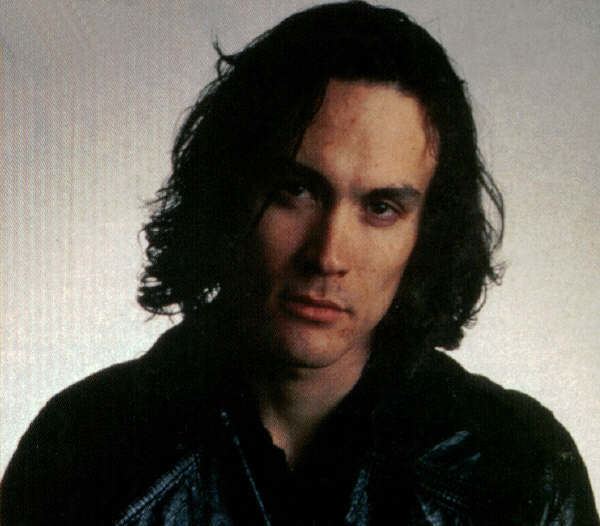 Starting his career with a supporting role in the 1986 television film Kung Fu: The Movie, Lee starred in several low-budget action films during the late 1980s and early 1990s such as Legacy of Rage (1986), Showdown in Little Tokyo (1991) and Rapid Fire (1992). In 1992, he landed his breakthrough role as Eric Draven in The Crow, based on the comic book of the same name.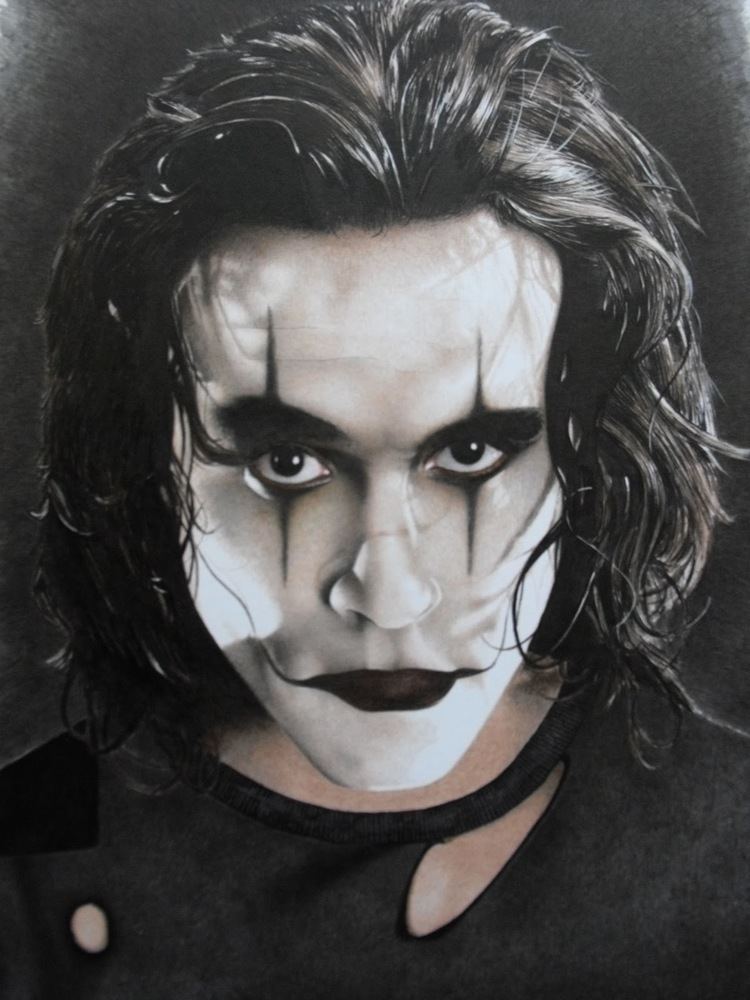 On March 31, 1993, Lee died during the filming of The Crow in an accident involving a prop gun. The film was released posthumously in 1994 with the help of stunt doubles and special effects.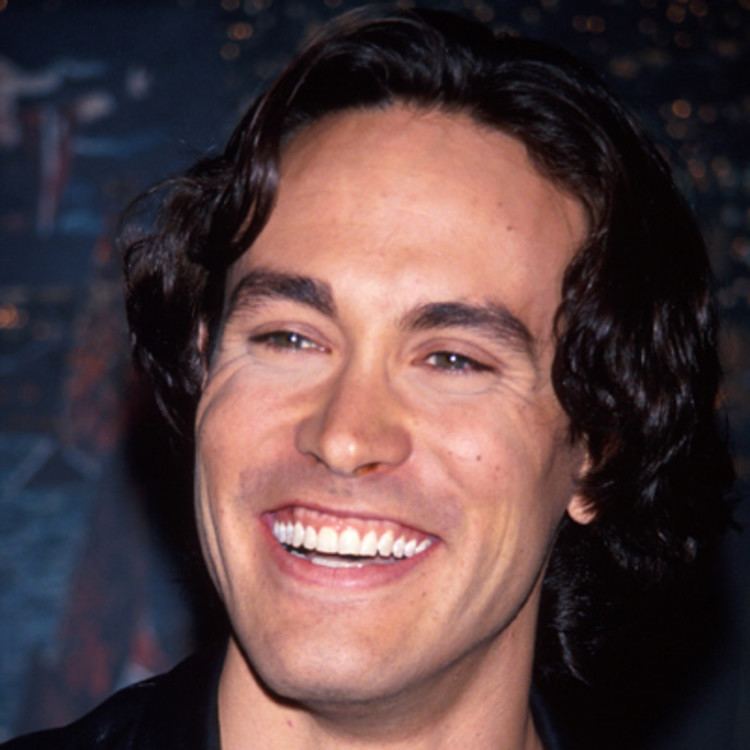 Brandon lee on the tonight show
Early life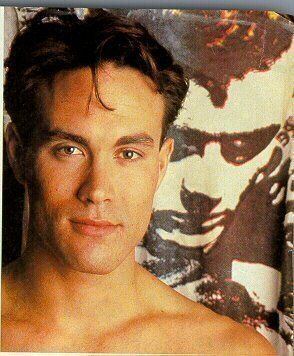 Lee was born on February 1, 1965, in Oakland, California, the son of martial artist and actor Bruce Lee and Linda Emery. The family moved to Los Angeles, California when he was three months old. The family lived in Hong Kong from 1971 to 1973, after which his mother moved back to the United States following the death of his father.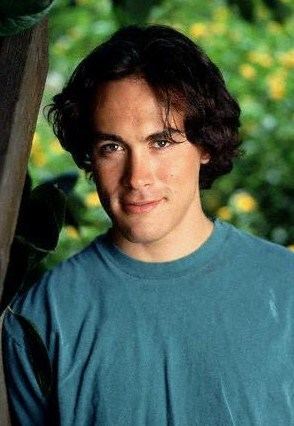 He attended high school at Chadwick School, but was asked to leave for insubordination—more specifically, driving down the school's hill backwards. He briefly attended Bishop Montgomery High School, located in Torrance from 1979 to 1980. He received his GED in 1983 at the age of 18, and then went to Emerson College in Boston, Massachusetts where he majored in theater. After one year, Lee moved to New York City where he took acting lessons at the famed Lee Strasberg Theatre and Film Institute and was part of the American New Theatre group founded by his friend John Lee Hancock. The bulk of Lee's martial arts instruction came from his father's top students, and best friends Dan Inosanto and Richard Bustillo.
Career
Lee returned to Los Angeles in 1985, where he worked for Ruddy Morgan Productions as a script reader, doing an uncredited cameo in the action film Crime Killer (1985) starring George Pan Andreas. He was asked to audition for a role by casting director Lyn Stalmaster and got his first credited acting role in Kung Fu: The Movie, a feature-length television movie which was a follow-up to the 1970s television series Kung Fu. The film aired on ABC on February 1, 1986, which was also Lee's 21st birthday. In Kung Fu: The Movie, Lee played Chung Wang, the suspected son of Kwai Chang Caine (David Carradine). Lee's real-life father was originally considered to play the leading role in the Kung Fu TV series.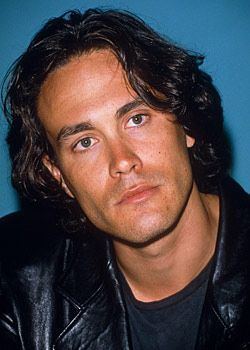 Lee got his first leading film role later that year in the Hong Kong action crime thriller Legacy of Rage in which he starred alongside Michael Wong, Regina Kent and Mang Hoi (look-alike of film star Yuen Biao). It also featured a cameo appearance by Bolo Yeung who appeared in his father's film, Enter the Dragon. Made in Cantonese and directed by Ronny Yu, it was the only film Lee made in Hong Kong. He was also nominated for a Hong Kong Film Award for Best New Performer in this role.
In 1987, Lee starred in the unsold television pilot Kung Fu: The Next Generation which aired on CBS Summer Playhouse and was another follow-up to the Kung Fu TV series. In this film the story moved to the present day, and centered on the story of Johnny Caine (Lee), the great-grandson of Kwai Chang Caine (David Carradine).
In 1988, Lee made a guest appearance alongside Pat Morita in an episode of the short-lived American television series Ohara, playing a villainous character named Kenji. In the summer of 1988, Lee also started filming his first English-language B-grade action film, Laser Mission; it was filmed cheaply in South Africa, and was eventually released on the European market in 1990.
In 1991, he starred opposite Dolph Lundgren in the buddy cop action film Showdown in Little Tokyo. This was marked as his first studio film and American film debut. Lee signed a multi-picture deal with 20th Century Fox in 1991. He had his first starring role in the action thriller Rapid Fire in 1992, and was scheduled to do two more films for them. In August of that year, Bruce Lee biographer John Little asked Brandon Lee what his philosophy in life was, and he replied, "Eat—or die!" Brandon later spoke of the martial arts and self-knowledge:
Well, I would say this: when you move down the road towards mastery of the martial arts—and you know, you are constantly moving down that road—you end up coming up against these barriers inside yourself that will attempt to stop you from continuing to pursue the mastery of the martial arts. And these barriers are such things as when you come up against your own limitations, when you come up against the limitations of your will, your ability, your natural ability, your courage, how you deal with success—and failure as well, for that matter. And as you overcome each one of these barriers, you end up learning something about yourself. And sometimes, the things you learn about yourself can, to the individual, seem to convey a certain spiritual sense along with them.
...It's funny, every time you come up against a true barrier to your progress, you are a child again. And it's a very interesting experience to be reduced, once again, to the level of knowing nothing about what you're doing. I think there's a lot of room for learning and growth when that happens—if you face it head on and don't choose to say, "Ah, screw that! I'm going to do something else!"
We reduce ourselves at a certain point in our lives to kind of solely pursuing things that we already know how to do. You know, because you don't want to have that experience of not knowing what you're doing and being an amateur again. And I think that's rather unfortunate. It's so much more interesting and usually illuminating to put yourself in a situation where you don't know what's going to happen, than to do something again that you already know essentially what the outcome will be within three or four points either way.
In 1992, Lee landed the lead role of Eric Draven in the film adaptation of The Crow, a popular underground comic book. During production just before his death, Brandon signed to do two sequels to the film if it proved to be successful.
Personal life
In 1990, Lee met Eliza "Lisa" Hutton at director Renny Harlin's office, located at the headquarters of 20th Century Fox. Hutton was working as a personal assistant to Harlin, and later became a story editor for Stillwater Productions, in 1991. Lee and Hutton moved in together in early 1991 and became engaged in October 1992. Brandon and Eliza planned to start a family immediately after they were married, but they had yet to conceive when he died.
They were due to be married in Ensenada, Mexico on April 17, 1993, a week after Lee was to complete filming on The Crow. At the time of Lee's death, Hutton was working as a casting assistant and was on set of The Crow so much that she was later credited with being Lee's on-set assistant. After his death, Hutton petitioned to have gun safety regulations tightened on film sets. The Crow is dedicated to the couple.
Brandon Lee was trained in Jeet Kune Do, Wing Chun, Muay Thai, and Shaolin Kung-Fu.
Death
Lee died of a gunshot wound on March 31, 1993, at the filming studio in Wilmington, North Carolina, at the age of 28, after an accidental shooting on set of The Crow.
In the scene in which Lee was accidentally shot, Lee's character walks into his apartment and discovers his fiancée being beaten and raped by thugs. Actor Michael Massee's character fires a .44 Magnum revolver at Lee as he walks into the room. A previous scene using the same gun had called for inert dummy cartridges fitted with bullets (but no powder or primer) to be loaded in the revolver for a close-up scene; for film scenes which utilize a revolver (where the bullets are visible from the front) and do not require the gun to actually be fired, dummy cartridges provide the realistic appearance of actual rounds. Instead of purchasing commercial dummy cartridges, the film's prop crew created their own by pulling the bullets from live rounds, dumping the powder charge then reinserting the bullets. However, they unknowingly or unintentionally left the live primer in place at the rear of the cartridge. At some point during filming, the revolver was apparently discharged with one of these improperly-deactivated cartridges in the chamber, setting off the primer with enough force to drive the bullet partway into the barrel, where it became stuck (a condition known as a squib load). The prop crew either failed to notice this or failed to recognize the significance of this issue.
In the fatal scene, which called for the revolver to be actually fired at Lee from a distance of 3.6–4.5 meters (12–15 feet), the dummy cartridges were exchanged with blank rounds, which feature a live powder charge and primer, but no bullet, thus allowing the gun to be fired without the risk of an actual projectile. But since the bullet from the dummy round was already trapped in the barrel, this caused the .44 Magnum bullet to be fired out of the barrel with virtually the same force as if the gun had been loaded with a live round, and it struck Lee in the abdomen, mortally wounding him. He was rushed to the New Hanover Regional Medical Center in Wilmington, North Carolina, where he underwent 6 hours of surgery. However, attempts to save him were unsuccessful, and Lee was pronounced dead at 1:03 p.m. EST. The shooting was ruled an accident.
The beginning of the film, which had not been finished, was rewritten, and the apartment scene remade using computer graphics from an earlier scene of Lee. Lee's body was flown to Jacksonville, North Carolina, where an autopsy was performed. He was then flown to Seattle, Washington, where he was buried next to his father at the Lake View Cemetery in a plot that Linda Lee Cadwell had originally reserved for herself. A private funeral took place in Seattle on April 3, 1993. Only close family and friends were permitted to attend, including Lee's immediate family as well as fiancée Eliza Hutton's parents and younger sister, who flew in from Missouri. The following day, 250 of Lee's family, friends and business associates attended a memorial service in Los Angeles, held at the house of actress Polly Bergen.
The gravestone, designed by North Snohomish County sculptor Kirk McLean, is a tribute to Lee and Hutton. Its two twisting rectangles of charcoal granite join at the bottom and pull apart at the top. "It represents Eliza and Brandon, the two of them, and how the tragedy of his death separated their mortal life together", said his mother, Linda Lee Cadwell, who described her son, like his father before him, as a poetic, romantic person.
Legacy
After Lee's death, his fiancée Eliza Hutton and his mother supported director Alex Proyas' decision to complete The Crow. At the time of Lee's death, only eight days were left before completion of the movie. A majority of the film had already been completed with Lee and only a few scenes remained to be done. To complete the film, stunt double Chad Stahelski, who was a friend of Lee's at Inosanto Academy, served as a stand-in; special effects were used to give him Lee's face. Another stunt double, Jeff Cadiente, was also used to complete Lee's parts for the movie.
The Crow was released in May 1994 and became a box office hit, grossing over $50 million in the U.S., and retaining a loyal cult following many years after its release. Lee's portrayal of Eric Draven posthumously earned him an MTV Movie Award nomination for Best Male Performance and a Fangoria Chainsaw Award for Best Actor. The film is dedicated to Brandon and Eliza.
In an interview just prior to his death, Lee quoted a passage from Paul Bowles' book The Sheltering Sky that he had chosen for his wedding invitations; it is now inscribed on his tombstone:
Because we don't know when we will die, we get to think of life as an inexhaustible well. And yet everything happens only a certain number of times, and a very small number really. How many more times will you remember a certain afternoon of your childhood, an afternoon that is so deeply a part of your being that you can't even conceive of your life without it? Perhaps four, or five times more? Perhaps not even that. How many more times will you watch the full moon rise? Perhaps twenty. And yet it all seems limitless...
The quotation is not attributed to Bowles on his tombstone. The interview can be seen on VHS, DVD and Blu-ray releases of The Crow.
At the time of his death, his father's biopic Dragon: The Bruce Lee Story was ready for release. The film was released two months after Lee's death, with a dedication to his memory in the end credits. In the film, his father was portrayed by actor Jason Scott Lee (no relation).
Filmography
Actor
2000
Sex, Lies and Video Violence (Video)
as
Man in line to night club
1991
Showdown in Little Tokyo
as
Johnny Murata
1989
Laser Mission
as
Michael Gold
1988
Ohara (TV Series)
as
Kenji
- What's in a Name (1988) - Kenji
1987
Crime Killer
as
Gangster - opening scene (uncredited)
1987
CBS Summer Playhouse (TV Series)
as
Johnny Caine
- Kung Fu: The Next Generation (1987) - Johnny Caine
1986
Legacy of Rage
as
Brandon Ma
1986
Kung Fu: The Movie (TV Movie)
as
Chung Wang
Miscellaneous
1994
The Crow (fight choreographer)
1992
Rapid Fire (fight choreographer)
Thanks
2012
Special Collector's Edition (TV Series) (in memory of - 1 episode)
- Comparativa: Operación Dragón (2012) - (in memory of)
2007
Big Stan (the producers wish to thank)
2000
Sex, Lies and Video Violence (Video) (this film is dedicated to)
1995
Bruce Lee's Jeet Kune Do (Documentary) (dedicated to the memory of)
1994
The Life of Bruce Lee (TV Movie documentary) (dedicated to the loving memory of)
1994
Teresa's Tattoo (in memory of)
1994
The 66th Annual Academy Awards (TV Special) (in memoriam)
1994
The Crow (dedicatee: for - as Brandon)
1993
Dragon: The Bruce Lee Story (dedicated to the memory of)
Self
1999
Bruce Lee: The Legend Lives On (TV Movie)
as
Self
1995
Bruce Lee's Jeet Kune Do (Documentary)
as
Self / Narrator / Jake Lo (scenes from Rapid Fire)
1994
The Life of Bruce Lee (TV Movie documentary)
as
Self - Son of Bruce Lee
1993
The Curse of the Dragon (Documentary)
as
Self
1992
The Big Breakfast (TV Series)
as
Self
- Episode dated 19 October 1992 (1992) - Self
1992
Night After Night (TV Series)
as
Self
- Episode dated 4 September 1992 (1992) - Self
1992
Good Day New York (TV Series)
as
Self
- Episode dated 27 August 1992 (1992) - Self
1992
The Tonight Show with Jay Leno (TV Series)
as
Self
- Episode #1.63 (1992) - Self
1992
Midday (TV Series)
as
Self
- Episode dated 15 July 1992 (1992) - Self
1991
Hollywood Stuntmakers (TV Series)
as
Self
- Fantastic Fights (1991) - Self
1991
How to Become a Hollywood Stuntman (Video documentary)
as
Self - Fighting Film Director BJ Davis in 'Lazer Mission'
1973
Bruce Lee: The Man and the Legend (Documentary)
as
Self
1972
Operation Relief (TV Special)
as
Self
1970
Enjoy Yourself Tonight (TV Series)
as
Self
- Episode dated 9 April 1970 (1970) - Self (uncredited)
Archive Footage
2022
Autopsy: The Last Hours of (TV Series documentary)
as
Self - Actor and Martial Artist
- Brandon Lee (2022) - Self - Actor and Martial Artist
2022
Bruce Lee: The Way of the Warrior (Documentary)
as
Self
2022
My Old School (Documentary)
as
Self
2021
BBC World News America (TV Series)
as
Eric Draven
- Episode dated 22 October 2021 (2021) - Eric Draven
2021
The ReidOut (TV Series)
as
Eric Draven
- 10-22-2021 (2021) - Eric Draven
2021
Hollywood Insider (TV Series)
as
Self
- Actors That Took It Too Far: The Dangers Of Stunt Work and Method Acting (2021) - Self
2018
Henchman: The Al Leong Story (Documentary)
as
Self
2015
No Sleep TV3 (TV Series)
as
Eric Draven
- No Sleep TV3 #2: "Moving Pictures" (2015) - Eric Draven (uncredited)
2012
The Path of the Dragon (Video documentary short)
as
Self
2012
Ninja the Mission Force (TV Series)
as
Timmy
- Ninja Begininator (2012) - Timmy
2012
I Am Bruce Lee (TV Movie documentary)
as
Self - as a little boy
2008
Dragonland - L'urlo di Chen terrorizza ancora l'occidente (Documentary)
as
Self - Interview by Lorenzo De Luca in 1992
2003
101 Most Shocking Moments in Entertainment (TV Movie documentary)
as
Self
2002
Sendung ohne Namen (TV Series)
as
Eric Draven
- Das Gute und das Böse! (2002) - Eric Draven
2001
The Unbeatable Bruce Lee (Video documentary)
as
Self
2001
Bruce Lee, the Legend Continues (Documentary)
as
Self
1999
The Tale of the Dragon, the Story of Bruce Lee (TV Special)
as
Eric Draven
1999
Famous Families (TV Series documentary)
as
Self / Various
- The Lees: Action Speaks Louder (1999) - Self / Various
1998
Bruce Lee: In His Own Words (Video documentary short)
as
Self - Little boy (uncredited)
1997
E! True Hollywood Story (TV Series documentary)
as
Self
- Brandon Lee (1997) - Self
1996
The Crow: The Complete Interactive Collection (Video Game)
as
Self
1995
Unsolved Mysteries (TV Series documentary)
as
Self - Son of Bruce Lee
- Episode #8.1 (1995) - Self - Son of Bruce Lee
1994
Charlie Sheen's Stunts Spectacular (TV Movie documentary)
as
Self - Leading man fights BJ Davis on camera
1994
Troldspejlet (TV Series)
as
Self - Actor / The Crow
- Bad Girls (1994) - Self - Actor / The Crow
1994
Biography (TV Series documentary)
as
Self
- Bruce Lee: The Immortal Dragon (1994) - Self
1993
Death by Misadventure: The Mysterious Life of Bruce Lee (Documentary)
as
Self
1993
The Little Picture Show (TV Series)
as
Self
- Episode dated 6 April 1993 (1993) - Self
1984
Bruce Lee, the Legend (Documentary)
as
Self (uncredited)
References
Brandon Lee Wikipedia
(Text) CC BY-SA