Other names

Cupid




Name

Bobby Beausoleil




Role

Musician




Criminal status

Incarcerated




Albums

Lucifer Rising









Full Name

Robert Kenneth Beausoleil




Born

November 6, 1947 (age 68) (

1947-11-06

)

Santa Barbara, California, United States




Criminal penalty

Death, commuted to life imprisonment




Spouse

Barbara Baston (m. 1982–2012)




Music director

Lucifer Rising, Black Mass Rising




Movies

Invocation of My Demon Brother




Similar People

Gary Hinman, Susan Atkins, Kenneth Anger, Mary Brunner, Tex Watson




Criminal charge

First-degree murder




Conviction(s)

First-degree murder



Bobby beausoleil usa 1980 lucifer rising full album
Robert Kenneth "Bobby" Beausoleil is serving a life sentence in California's state prison system for the July 27, 1969 murder of music teacher and Manson Family friend Gary Hinman a crime that also involved Charles Manson and several members of his commune. Beausoleil has become a professional musician, visual artist and creative media technologist during the years subsequent to his incarceration.
Contents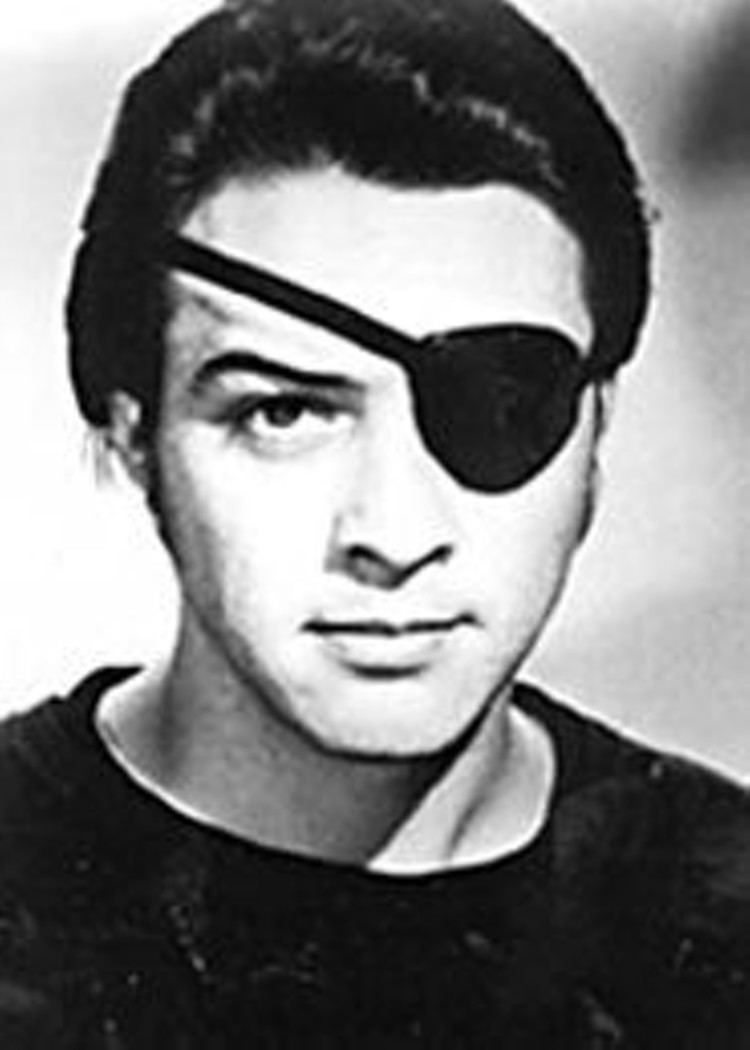 Bobby beausoleil simple man 1978 with the freedom orchestra
Early life
Beausoleil was born on November 6, 1947, to a working-class family in Santa Barbara, CA. Beausoleil's father was a milkman. Beausoleil was a good looking but rebellious youth. By 15, he was sent to reform school. After reform school, Beausoleil drifted between San Francisco and Los Angeles. Beausoleil was involved in music and acting. In 1966, Beausoleil joined several rock bands, such as The Milky Way and Love. In 1967, Beausoleil met Kenneth Anger and had a part in Anger's film Lucifer Rising. In 1969, Beausoleil was living with Gary Hinman when Beausoleil began associating with Charles Manson and his cult.
Murder of Gary Hinman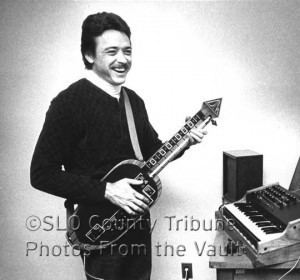 As described in the book Helter Skelter by Manson prosecutor Vincent Bugliosi, Gary Hinman was killed over money and property that Manson claimed Hinman owed to the Family. It also was intended to serve as the first of a series of murders committed by the Family to start "Helter Skelter", a "war" that Manson had preached to his Family that would happen in the summer of 1969. Accompanying Beausoleil that night were Susan Atkins and Mary Brunner, both of whom were later involved in other murders and crimes as well.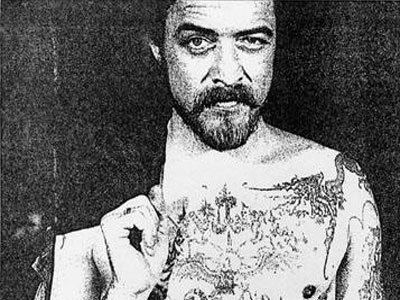 More than a decade later, Beausoleil said that Hinman had supplied him with a batch of bad mescaline that Beausoleil in turn had sold to the Straight Satans motorcycle gang, and that when the bikers demanded their money back, Manson ordered Beausoleil to Hinman's residence to get the money. Hinman is said to have refused to pay, saying "I don't have any money to give you". Beausoleil called Manson back at Spahn Ranch to tell him that no money was forthcoming. Beausoleil, Atkins, and Brunner then held him captive in his own home in an attempt to convince him to refund the money.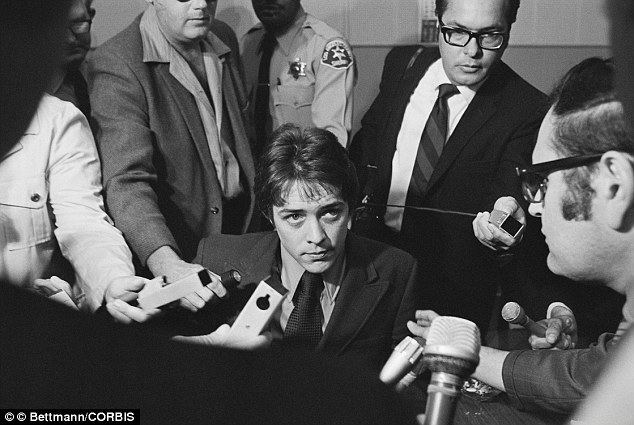 Manson arrived and proceeded to slice off a part of Hinman's ear with a sword; Atkins and Brunner stitched it up with dental floss afterwards. Manson then ordered Beausoleil to kill Hinman and told him to make it look as if the crime had been committed by black revolutionaries, as he had been predicting to his Family that a race war was imminent. Beausoleil stabbed Hinman to death as Hinman chanted a Buddhist chant. Afterwards, he wrote the words "Political piggy" on a wall in Hinman's blood in an attempt to lead police to believe the murder was done by a group of radicals. After he wrote the words, Beausoleil dipped his hand in Hinman's blood and left a paw print, symbolizing The Black Panthers, in order to mislead the investigators of Hinman's murder. Beausoleil was subsequently arrested on August 6, 1969 after falling asleep in Hinman's broken down Fiat alongside the highway at Cuesta Grade, a steep segment of U.S. Route 101 between San Luis Obispo and Atascadero.
At Beausoleil's two trials for the murder, the defense mentioned nothing about the murder being the result of a drug transaction gone wrong. His first revelation of this came in 1981, 12 years after the murders, in an interview published in Oui magazine. In that interview, he also denied that Manson had come to the Hinman residence during the event that led to the murder, although he later reversed himself about that aspect. This is the version that Beausoleil currently maintains as truth. Also, conspirator Susan Atkins had stated before her death that she never heard any mention by Beausoleil indicating that the reason they went to Hinman's residence had anything to do with a drug transaction. See Helter Skelter (Manson scenario) for more details on the murders perpetrated by Charles Manson and members of his Family.
Imprisonment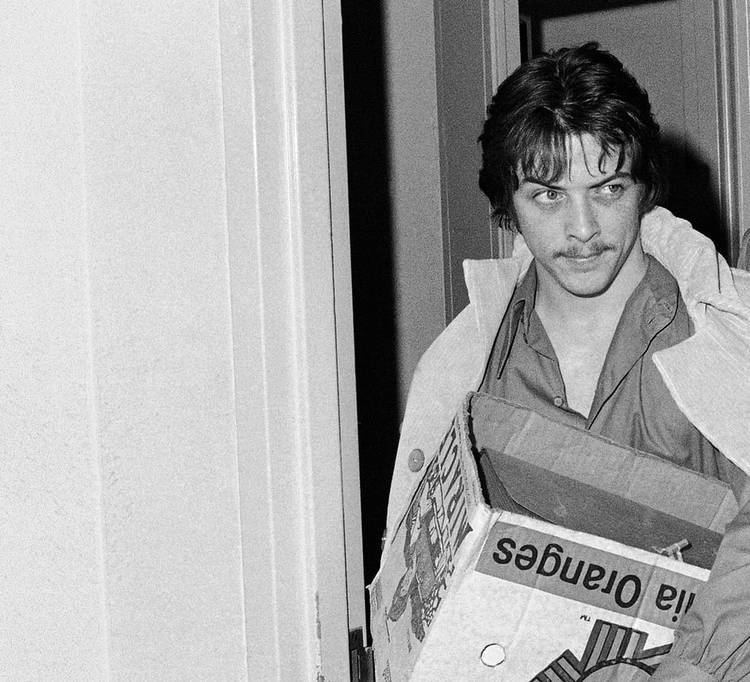 On April 18, 1970, a Superior Court jury in Los Angeles found Beausoleil, aged 22, guilty of first-degree murder and sentenced him to death. His sentence was commuted to life imprisonment when the California Supreme Court ruled the then-prevailing death penalty statutes unconstitutional in 1972.
Beausoleil began serving his sentence on June 23, 1970. He was incarcerated in Oregon between May 1994 and August 2015. He is currently housed at California Medical Facility in Vacaville, California.
Beausoleil's initial parole suitability hearing was held on August 15, 1978. He has had 18 subsequent suitability hearings and has been denied at each one. Beausoleil's 2010 parole was denied. On October 14, 2016, California parole authorities announced that Beausoleil's 2016 bid was also denied.
He will be eligible to have another parole hearing in 2019.
Film roles
Beausoleil was to star in Kenneth Anger's film Lucifer Rising, but little was shot before Beausoleil and Anger had a falling out and the project was abandoned. Some of the footage later appeared in Invocation of My Demon Brother (and again in the resurrected Lucifer Rising film). He appeared in a softcore porn film titled The Ramrodder (a.k.a. Savage Passion), which also featured his friend Catherine Share – who went on to become a full-fledged member of the Manson Family. This film was shot, in part, at the infamous Spahn Ranch.
Beausoleil had a brief appearance as Cupid in the 1967 film Mondo Hollywood, a documentary about the social, political and cultural climate of Los Angeles featuring a wide cast of Hollywood figures, including hair stylist Jay Sebring, who was also murdered by the Family.
Music career
Around 1965, Beausoleil was a member of Arthur Lee's band the Grass Roots, not to be confused with the successful recording artists of the same name. To avoid confusion, the band later changed its name to Love. Lee claimed to have bestowed the nickname "Bummer Bob" on Beausoleil due to a drug burn. Beausoleil claims that Lee named his band Love in reference to another of his many nicknames – "Cupid". Around 1966, Beausoleil joined a band called The Orkustra; bandmate David LaFlamme went on to greater success with It's a Beautiful Day. Following his stint in The Orkustra, Beausoleil put together the band he called The Magick Powerhouse of Oz.
In the late 1970s, with the permission of the prison, he composed and recorded the soundtrack for Kenneth Anger's film Lucifer Rising. The official Beausoleil soundtrack was released on CD (along with archival material from The Orkustra and The Magick Powerhouse of Oz) in 2004. He recorded and released two albums of instrumental material (Orb and Mantra).
In 2005, a selection of his artwork exhibited in Clair Obscur Gallery, Los Angeles. Just before the exhibition, the gallery exhibited photos of Sharon Tate. The parole board, in denying parole in 2005, stated that this display and marketing of Beausoleil's artwork was exploitative of the victims and showed a lapse of judgment by Beausoleil.
In 2013, The Lucifer Rising Suite was rereleased for the last time on LP. This anthology documents the entire Lucifer Rising soundtrack project from its earliest beginnings in 1967 to its ultimate completion and delivery to the filmmaker in 1979. In addition to the actual soundtrack, alternate themes, musical and soundscape experiments, and some live performances are contained in the box set. All of those recordings were acquired from the original open reel tapes and meticulously restored and mastered for vinyl by Robert Ferbrache. In 2014, a CD version of the boxed set was released. This album package has all of the features of the LP version scaled down to compact disc size.
In 2014, a compilation titled Whispers Through The Black Veil was released on the Wyrd War label containing the song "The Wailing On Witch Mountain", recorded in 2012, which was composed, performed and recorded by Beausoleil.
Bobby Beausoleil in literature
Truman Capote interviewed Beausoleil while the latter was imprisoned in San Quentin State Prison. Capote then published the interview in the form of a short story "Then It All Came Down", included in Music for Chameleons. Beausoleil's response to the Capote interview can be read here in its entirety.
Filmography
1967: Mondo Hollywood
1969: The Ramrodder
1969: Invocation of My Demon Brother
1972: Lucifer Rising (released 1980)
Studio albums
1981: Lucifer Rising (reissued in 2005 and 2016)
1997: Running with the White Wolf
1998: Mantra: Soundscapes for Meditation
2001: Orb
2002: 7
2009: The Orkustra: Experiments in Electric Orchestra from the San Francisco Psychedelic Underground, 1966-69
2013: Dancing Hearts Afire EU LP
2014: Orb EU LP
Compilations
2007: Dreamways of the Mystic, Vol. 1
2007: Dreamways of the Mystic, Vol. 2
2009: The Lucifer Rising Suite (4-LP Boxed Set) Reissued in 2013.
2014: The Lucifer Rising Suite CD boxed set
Singles
2013: "Red House"
2014: "OM's Law"
2014: "Angel"
2014: "Who Do You Love"
2015: "Ghost Highway"
References
Bobby Beausoleil Wikipedia
(Text) CC BY-SA