Blood for Dracula (Italian: Dracula cerca sangue di vergine e...mori di sete!!!, literally Dracula is searching for virgins' blood, and... he's dying of thirst!) is a 1974 Italian-French horror film written and directed by Paul Morrissey and produced by Andy Warhol, Andrew Braunsberg, and Jean Yanne. It stars Udo Kier, Joe Dallesandro, Maxime McKendry, Stefania Casini, Arno Juerging, and Vittorio De Sica.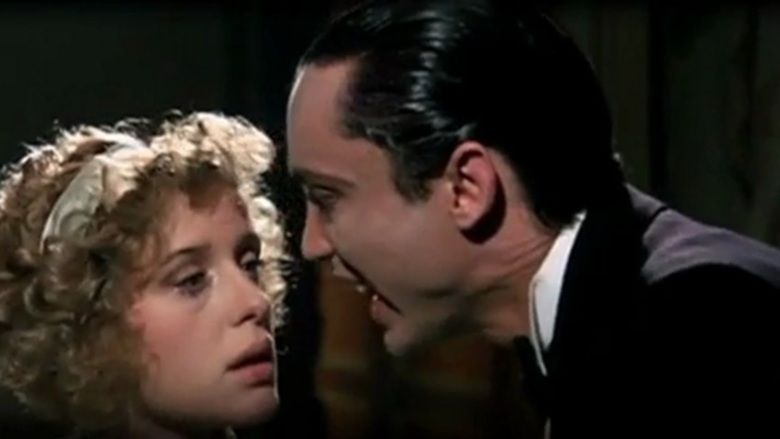 When released in the United States in 1975, it was retitled Andy Warhol's Dracula.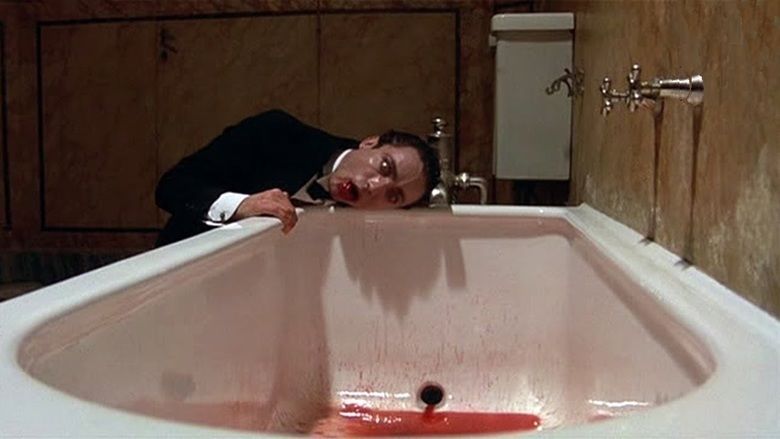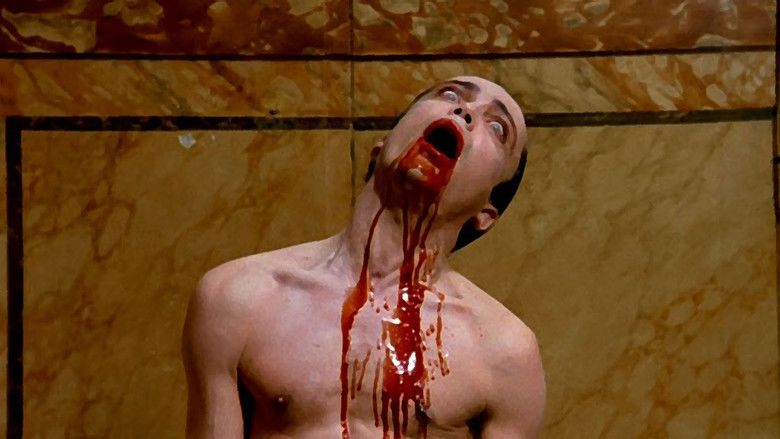 In the first years of the 1920s, a sickly and dying Count Dracula, who, as a vampire, must drink virgin blood to survive, travels from Transylvania to Italy just before the rise of Mussolini into power, following his servant Anton's plan and thinking he will be more likely to find a virgin in a Catholic country. At the same time, all of Dracula's family has vanished because of two reasons, the lack of virgins in their hometown and how the family's reputation prevents any normal family from choosing to bring women to the renowned castle. Shortly after arriving in Italy, Dracula befriends Marchese di Fiore (De Sica), an impecunious Italian landowner who, with a lavish estate falling into decline, is willing to marry off one of his four daughters to the wealthy aristocrat.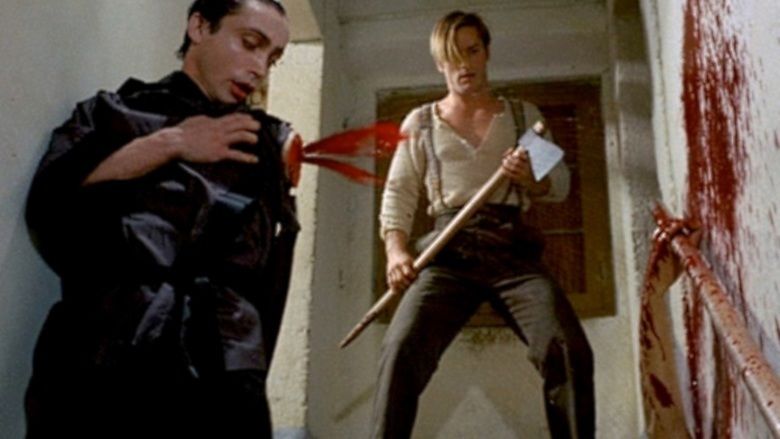 Of di Fiore's four daughters, two regularly enjoy the sexual services of Mario, the estate handyman, a proud peasant and staunch Marxist who believes that the socialist revolution will happen soon in his country. The youngest and eldest daughters are virgins, the eldest is thought too plain to be offered for marriage and is past her prime, and the youngest is only 14 years old (portrayed by 23-year-old Dionisio). Dracula obtains assurances that all the daughters are virgins and drinks the blood of the two who are considered marriageable. However, their tainted blood reveals to him the truth and makes him even weaker. Nevertheless, he is able to turn the two girls into his telepathic slaves.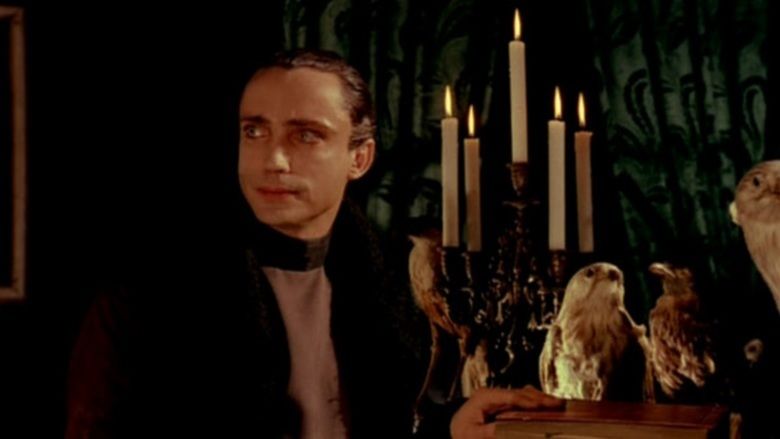 Soon after the Marchese Di Fiore travels out of Italy to pay his great debts, Mario discovers that Dracula is a vampire and what he has done to the Di Fiore sisters. When he realizes the danger Dracula poses to the youngest daughter, he rapes her to achieve her protection. Mario warns Di Fiore's wife, La Marchesa Di Fiore, about Dracula's plan. Meanwhile, Dracula has drunk the blood of the eldest daughter, turning her into a vampire and regaining strength. La Marchesa confronts, and is stabbed by, Anton, whom she shoots and kills before dying. Mario dismembers Dracula with an axe and kills him and the eldest Di Fiore daughter with a stake, becoming the de facto master and manager of the estate.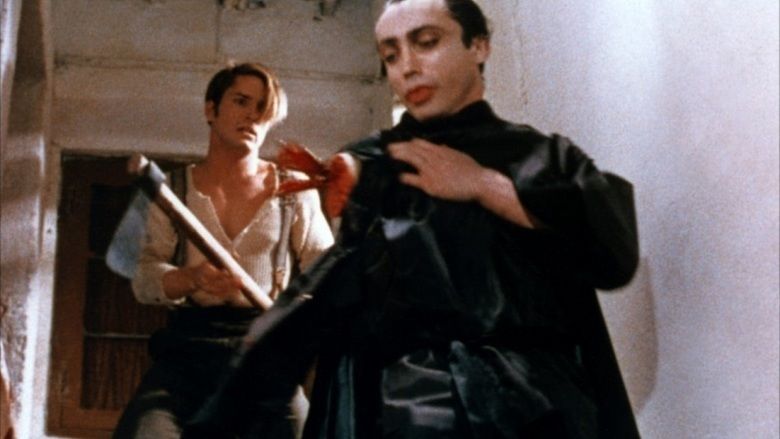 Udo Kier as Count Dracula
Joe Dallesandro as Mario Balato, the worker
Arno Juerging as Anton, Dracula's manservant
Vittorio De Sica as Il Marchese Di Fiore
Maxime McKendry as La Marchesa Di Fiore
Milena Vukotic as Esmeralda
Dominique Darel as Saphiria
Stefania Casini as Rubinia
Silvia Dionisio as Perla
Roman Polański (uncredited) as Man in tavern
The film was shot at the Villa Parisi in Italy. It was partly improvised, as the filming of Flesh for Frankenstein by the same team had been quicker and less costly than expected. Because Roman Polański was shooting What? in Italy on a set nearby, he was asked to do a cameo in Blood for Dracula. He played as a gambling guest in a pub. It can be noticed he wears the same mustache in both films.
While some Italian prints reportedly give second unit director Antonio Margheriti credit as director of the film, Kier has stated that Margheriti had nothing to do with directing the film. Kier stated that he and the other cast members received direction only from Morrissey, and noted that he never saw Margheriti on the set. As a favor for producer Carlo Ponti -whose name was in the Italian poster, but didn't actually took part in the making of Blood for Dracula- Margheriti agreed to take credits for free as the director for the Italian release, in order to help the film get funds from the government. Unfortunately, it ended up as a trial for the producer and alleged director, which both lost.
Blood for Dracula was initially released to theaters in a 103-minute version that was given an X rating by the MPAA due to its violence and strong sexual content/nudity; it was later cut to 94 minutes and reclassified with an R rating for re-release under the title, "Young Dracula". The original uncut version has been released on DVD several times, though it is now unrated.
Unlike the controversy over Flesh for Frankenstein, Blood for Dracula suffered many fewer cuts for its initial UK cinema release and was never listed as a "Video nasty". It was passed fully uncut for video in 1995 on the First Independent label.
Hughes, Howard (2011). Cinema Italiano - The Complete Guide From Classics To Cult. London - New York: I.B.Tauris. ISBN 978-1-84885-608-0.