Spouse

Elena Browder




Role

Executive





Name

Bill Browder




Title

CEO




Grandparents

Earl Browder






Full Name

William Felix Browder




Born

April 23, 1964

Chicago, Illinois, USA




Education

Stanford, MBA; Chicago, BSc Economics; University of Colorado Boulder (transferred)




Employer

Hermitage Capital Management




Relatives

Earl Browder, grandfather William Browder, uncle




Books

Red Notice: A True Story of High Finance, Murder, and One Man's Fight for Justice




Organizations founded

Hermitage Capital Management




Parents

Felix Browder, Eva Browder




Similar People

Sergei Magnitsky, Leonid Razvozzhayev, John F Tefft, Vladimir Ryzhkov, Yevgeny Roizman




Nationality

British (formerly US)



Bill browder addresses russian studies and ir students oxford university
William Felix Browder (born 23 April 1964) is the Chief Executive Officer and co-founder of the investment fund Hermitage Capital Management ("Hermitage"), an investment firm that at one time was the largest foreign portfolio investor in Russia. Browder lobbied for the "Magnitsky Act", a law to punish Russian human rights violators, which was signed into law in 2012 by President Barack Obama.
Contents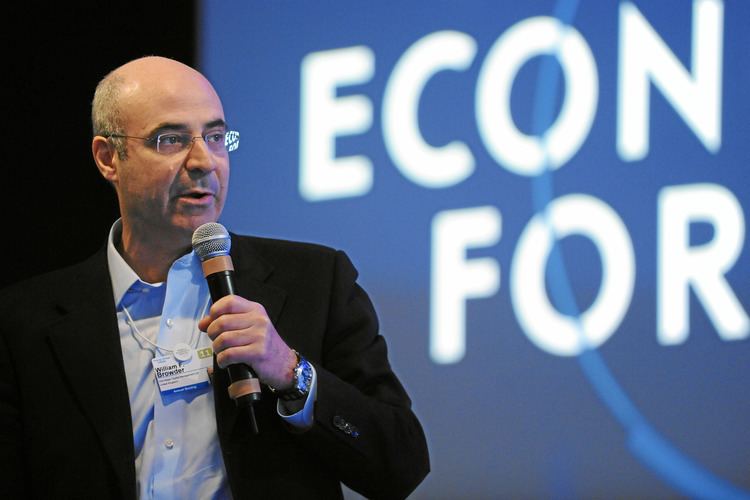 Bill browder on global magnitsky act and assassination of boris nemtzov
Personal life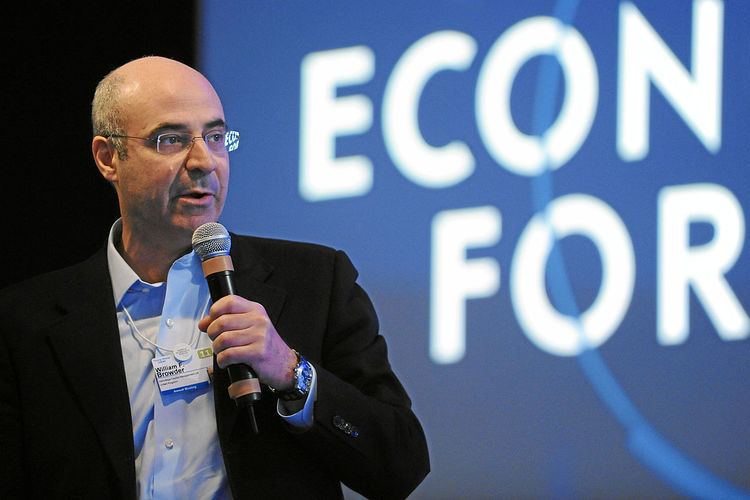 Bill Browder was born into a notable Jewish family in Chicago, Illinois. His grandfather was Earl Browder, the former leader of the Communist Party USA, who ran for president in 1936 and 1940. Earl Browder was recruited to spy for the Soviets in the 1940s. His parent were Eva (Tislowitz) and Felix Browder, a mathematics prodigy who graduated from MIT at 18 but couldn't find work during the McCarthy era because he was the son of the onetime head of the Communist Party USA. After a series of job rejections, the former first lady Eleanor Roosevelt, then chairman of the board of Brandeis University, vetoed the rest of the board who were afraid to hire him, and this enabled Browder's father to gain a spot at the prestigious college. Felix Browder was renowned in the field of nonlinear functional analysis — a branch of mathematics with wide applications to such fields as physics, engineering and finance. He later was instrumental in establishing a science and technology center in conjunction with Princeton University and Bell Labs, chaired the mathematics department at the University of Chicago and in 2000 was awarded the National Medal of Science by President Bill Clinton.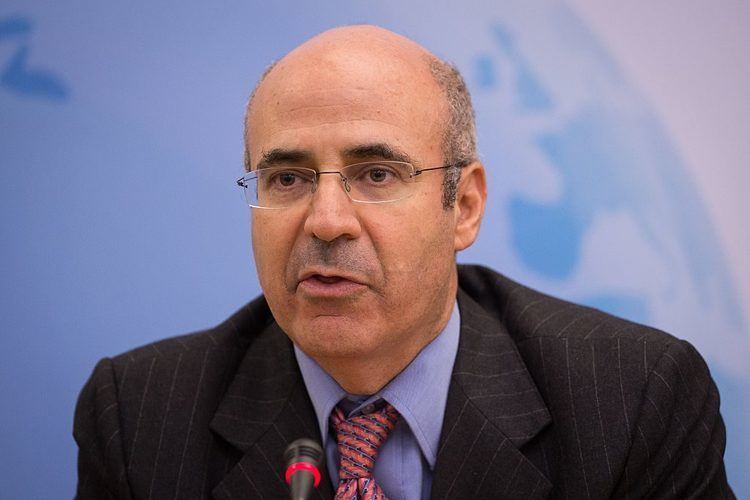 Bill Browder grew up in Chicago and attended the University of Colorado, Boulder before transferring to the University of Chicago, from which he graduated with a degree in economics. He received an MBA from Stanford Business School in 1989.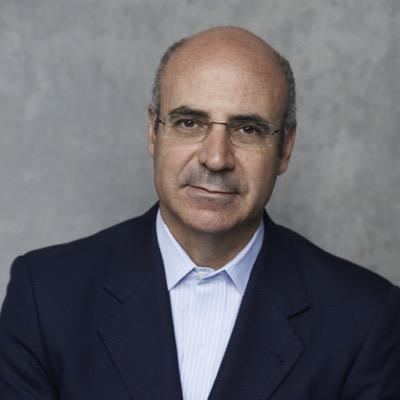 In 1998, Browder gave up his U.S. citizenship and became a British citizen. Prior to setting up Hermitage, Browder worked in the Eastern European practice of the Boston Consulting Group in London and managed the Russian proprietary investments desk at Salomon Brothers.
Hermitage Capital Management
Browder and Edmond Safra (1932– 1999) founded Hermitage Capital Management in 1996 for the purpose of investing initial seed capital of $25 million in Russia while the mass privatization after the fall of the Soviet Union. Beny Steimetz was also one of the original investors in Hermitage. The business was very successful, profiting from the wave of privatizations occurring in Russia at that time, and increased its investor base substantially.
Following the Russian financial crisis of 1998 Browder remained committed to Hermitage's original mission of investing in Russia, despite significant outflows from the fund. Hermitage became a prominent activist shareholder in the Russian gas giant Gazprom, the large oil company Surgutneftegaz, RAO UES, Sberbank, Sidanco, Avisma and Volzhanka. Browder exposed management corruption and corporate malfeasance in these partly state-owned companies. He has been quoted as saying: "You had to become a shareholder activist if you didn't want everything stolen from you".
In 1999, Avisma filed a RICO lawsuit against Browder and other Avisma investors including Kenneth Dart, alleging they illegally siphoned company assets into offshore accounts and then transferred the funds to US accounts at Barclays. Browder and his codefendants settled with Avisma in 2000; they sold their Avisma shares as part of the confidential settlement agreement.
In 1995-2006 Hermitage Capital Management was one of the biggest foreign investors in Russia and Browder has amassed a significant fortune through his management of the fund. For example, in 2006 he earned an estimated £125-150 million. In 2007 he earned a further £125-£150 million.
In March 2013, HSBC, a bank that serves as the trustee and manager of Hermitage Capital Management, announced that it would be ceasing the fund's operations in Russia. The decision was taken amid a libel court case in London and a trial in absentia for tax evasion in Moscow, both against Browder.
Conflict with the Russian legal system
In 2006, after ten years doing business in the country, Browder was blacklisted by the Russian government as a "threat to national security" and denied entry to the country. The Economist wrote that the Russian government blacklisted Browder because he interfered with the flow of money to "corrupt bureaucrats and their businessmen accomplices". Browder had been a supporter of Russian president Vladimir Putin before, though.
As reported by The New York Times in 2008, "over the next two years several of his associates and lawyers, as well as their relatives, became victims of crimes, including severe beatings and robberies during which documents were taken". In June 2007 dozens of police officers "swooped down on the Moscow offices of Hermitage and its law firm, confiscating documents and computers. When a member of the firm protested that the search was illegal, he was beaten by officers and hospitalized for two weeks, said the firm's head, Jamison R. Firestone." Hermitage became "victim of what is known in Russia as 'corporate raiding': seizing companies and other assets with the aid of corrupt law enforcement officials and judges". Three Hermitage holding companies were seized on what the company's lawyers insist were bogus charges.
The raids in June 2007 enabled corrupt law enforcement officers to steal the corporate registration documents of three Hermitage holding companies, permitting them to perpetrate a fraud, claiming (and receiving) the $230 million of taxes paid by those companies to the Russian state in 2006. In November 2008 one of Hermitage's auditors, Sergei Magnitsky, was arrested. He was charged with the very tax evasion that he was investigating. Magnitsky died on November 16, 2009, after eleven months in pretrial detention. His death eventually led directly to the passage, by the U.S. Congress, of the Magnitsky Act, signed into law by President Barack Obama on December 14, 2012. The act directly targeted individuals involved in the Magnitsky affair by prohibiting their entrance to the United States and their use of its banking system, and prompted the Russian government to retaliate by prohibiting adoption of Russian children by American citizens, and prohibiting certain individuals from entering Russia.
In February 2013, Russian officials announced that Browder and Magnitsky would both be put on trial for evading $16.8 million in taxes. Furthermore, as announced in March 2013, Russian authorities will be investigating Hermitage's acquisition of Gazprom shares worth $70 million. The investigation will be focusing on whether Browder violated any Russian laws when Hermitage used Russian companies registered in the region of Kalmykia to buy shares. (An investigation by the Council of Europe's Committee on Legal Affairs and Human Rights cleared Browder of the accusations of improprieties that surfaced at this time.) At the time, according to the Russian law, foreigners were barred from directly owning Gazprom shares. Browder has also been charged with trying to gain access to Gazprom's financial reports. Browder admitted having sought influence in Gazprom but denied any wrongdoing; in his view, purchasing Gazprom shares was an investment in the Russian economy, while the desire to influence the Gazprom management was driven by the need to expose a "huge fraud going on at the company", and the scheme with Russian-registered subsidiaries entitled to tax advantages was practised by other foreign investors at the time and was not illegal. He also said that he believed the trial was in response to the United States passing the Magnitsky Act, which had blacklisted Russian officials involved in Magnitsky's death from entering the U.S. As claimed by The Financial Times, this trial was deemed to be the first in Russian history over a dead defendant. Amnesty International described the trial as "a whole new chapter in Russia's worsening human rights record" and a "sinister attempt to deflect attention from those who committed the crimes Magnitsky exposed.". The U.S. weekly magazine The Nation said in December 2012 that the Magnitsky Act "recklessly and needlessly jeopardized US-Russian cooperation in vital areas from Afghanistan and the Middle East to international terrorism and nuclear proliferation."
On 11 July 2013, Browder was convicted in absentia by a district criminal court in Moscow on charges under article 199 of the RF Criminal Code (tax-evasion by organisations), and sentenced to nine years. In May 2013 and again in July 2013, Interpol rejected requests by Russia's Interior Ministry to put Browder on its search list and locate and arrest him, saying that Russia's case against him was "predominantly political".
In April 2014, the European Parliament unanimously passed a resolution to impose sanctions on over 30 Russians complicit in the Magnitsky case; the first time in the parliament's history that a vote has been held to establish a public sanctions list.
Browder's testimony to the US Senate Judiciary Committee
On 27 July 2017 Browder provided testimony to the U.S. Senate Judiciary Committee on Russia's alleged interference in the 2016 US presidential election in regards to the Foreign Agents Registration Act (FARA) and Fusion GPS, the opposition research firm based in Washington that paid former MI6 spy Christopher Steele to collect information on the Donald Trump's ties with Russia. The hearing was set up to examine the firm's separate work on a legal case involving the Magnitsky Act. At the center of his testimony was the President of Russia Vladimir Putin. Browder testified that President Putin is in fact "the biggest oligarch in Russia and the richest man in the world", building a fortune by threatening Russian oligarchs and getting a 50% cut of their profits: "I estimate that he has accumulated $200 billion of ill-gotten gains from these types of operations over his 17 years in power. He keeps his money in the West and all of his money in the West is potentially exposed to asset freezes and confiscation. Therefore, he has a significant and very personal interest in finding a way to get rid of the Magnitsky sanctions." He concluded his statement going over the circumstances that led to the Magnitsky Act with: "I hope that my story will help you understand the methods of Russian operatives in Washington and how they use U.S. enablers to achieve major foreign policy goals without disclosing those interests. I also hope that this story and others like it may lead to a change in the FARA enforcement regime in the future."
Book
In February 2015, Bill Browder published an account of his career, focusing on his years spent in Russia and the Russian government's attacks on Hermitage Capital Management. Browder's ongoing crusade against Russian corruption and the investigation into the death of his attorney Sergei Magnitsky are at the heart of Red Notice: A True Story of High Finance, Murder, and One Man's Fight for Justice.
Prevezon Civil Asset Forfeiture Case
In 2013, the US Attorney's Office for New Yorks Southern District filed a civil asset forfeiture case against Prevezon Holdings Limited, a real estate holding company belonging to Russian businessman Denis Katsyy, based on information from Browder. Browder attempted to resist subpoenas which would force him to reveal the sources of information given to federal prosecutors. It was ruled that Browder was not required to comply with a subpoena served in Aspen, Colorado because he "does not live or conduct business transactions regularly in Aspen" but he was required to comply with a subpoena served in New York outside The Daily Show studios after an appearance to promote his book. He was deposed in April 2015. Prevezon and the Department of Justice settled the case in May 2017.
References
Bill Browder Wikipedia
(Text) CC BY-SA