Birth name

Jeffrey Kagel




Name

Krishna Das




Instruments

Harmonium




Genres

Kirtan




Also known as

Krishna Das







Born

May 31, 1947 (age 68) (

1947-05-31

)


Origin

Long Island, New York, USA




Occupation(s)

Singer, songwriter, record producer
Om namah shivaya krishna das live songs with lyrics
Krishna Das (born Jeffrey Kagel; May 31, 1947) is an American vocalist known for his performances of Hindu devotional music known as kirtan (chanting the names of God). He has released fourteen albums since 1996. He performed at the 2013 Grammy Awards, where his album, Live Ananda (2012), was nominated for the 2013 Grammy Award for Best New Age Album.
Contents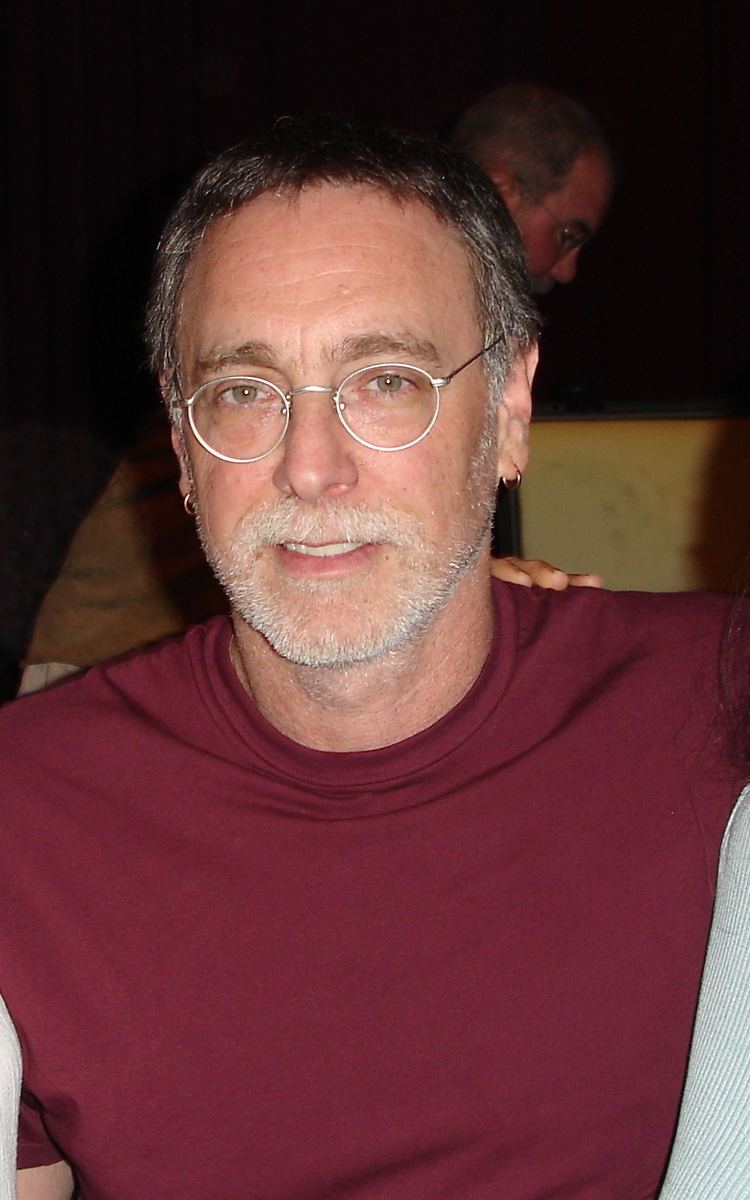 Krishna das music presents the making of kirtan wallah
Biography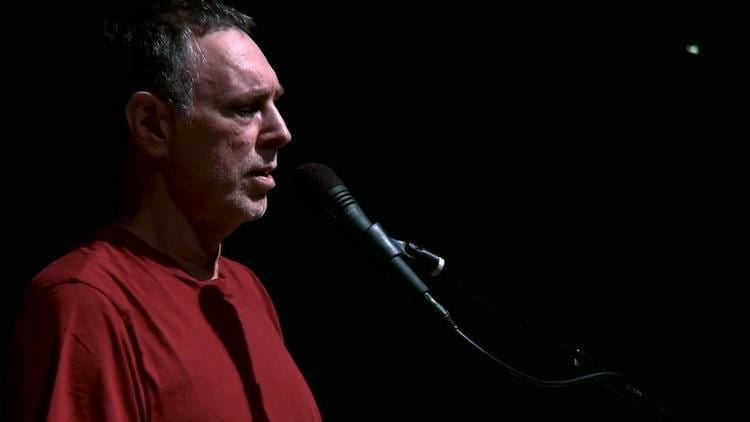 Krishna Das traveled to India in August 1970 where, as Ram Dass had done, he studied with the Hindu guru Neem Karoli Baba (Maharaj-ji). Krishna Das has studied ancient Indian meditation practices, Bhakti Yoga - in Hinduism this is the yoga of devotion, and is now devoted to singing and teaching. He has released several CDs, and he travels around the world giving performances and teaching, sometimes with Ram Dass. In recent years he also has often led workshops in combination with meditation teacher Sharon Salzberg. He has also offered workshops with yoga teacher Dharma Mittra. In India, he visits Rishikesh for practicing Yoga and meditation.
Krishna Das is arguably the best known U.S. singer of Indian kirtan-style devotional music. Other artists working within this genre include Bhagavan Das, Jai Uttal, Ragani, Sean Johnson and The Wild Lotus Band, Shyamdas, Lokah Music, Wah!, Deva Premal, Girish, Shantala, Gina Sala and David Newman. He was referred to as the "Rockstar of Yoga" by the Grammys when he was nominated for a 2013 Grammy Award.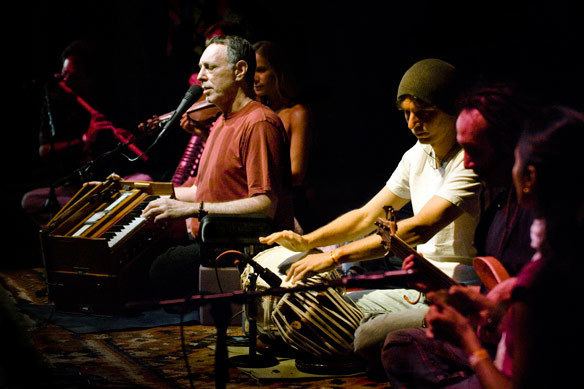 Krishna Das has recorded numerous variations of Hanuman Chalisa, a 40 stanza Hindi devotional poem to Hanuman by Tulsidas. In recent years, he has also performed and recorded the traditional gospel song, "Jesus is on the Mainline." Other heterodoxies are found on his album Door of Faith (2003), which includes a setting of the Hanuman Chalisa that interpolates the Buddhist "Gate of Sweet Nectar," and a setting of the Gospel tune "God is Real," which blends in "Hare Ram".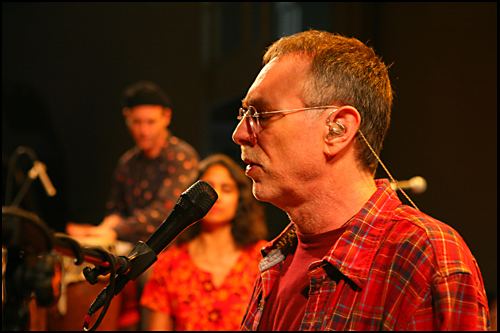 Krishna Das's harmonium bears an image of Hanuman, and he generally wears red T-shirts when he performs (a coloring associated with Hanuman).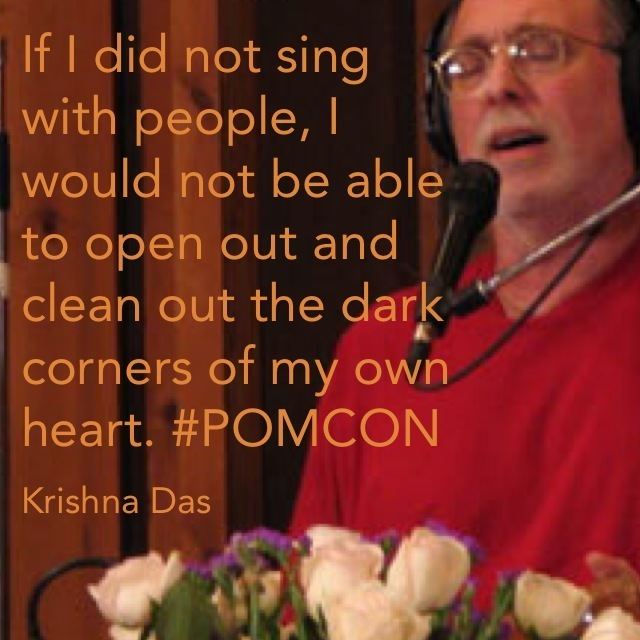 Krishna Das's musical style is distinctly Western, using chord progressions typical of Western popular music. The kirtans he leads often build from a slow, meditative tempo to a high paced catharsis. It is common for his audiences to stand up and dance during some of his Hare Krishna chants. The ensembles with which Krishna Das performs change frequently. He is usually accompanied by a tabla player (Arjun Bruggeman), other percussions (including cymbals, drum kits, and occasionally cowbell and triangle), strings (cello or violin—Genevieve Walker), or electric bass guitar (Mark Gorman, Mark Egan or Patrick Hammond), or guitar (David Nichtern). Often, he is accompanied on kartals (or karatalas, small cymbals, also known as manjeera) by Nina Rao.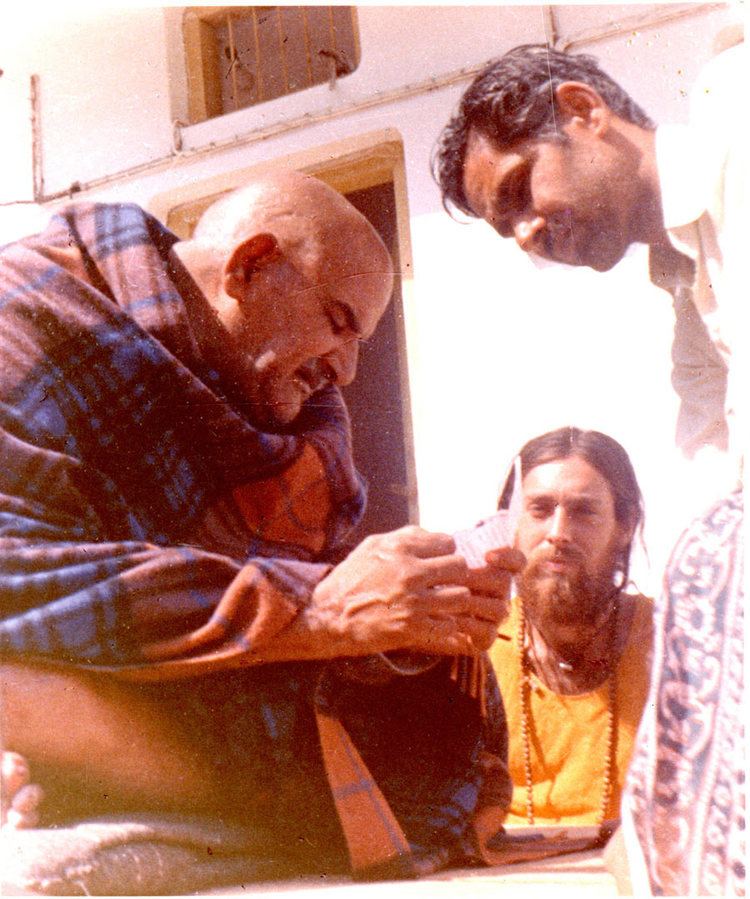 Krishna Das has been associated with many other artists. Two of his albums have featured Hans Christian as a guest multi-instrumentalist, and Sting appears on the album "Pilgrim Heart". He has also appeared on an album with Baird Hersey & Prana entitled "Gathering In The Light". Walter Becker of Steely Dan plays bass guitar on and Co-produced "All One" (2010), which also features Rick Allen (drummer) of Def Leppard on drums and Steve Gorn on flute. Ty Burhoe plays tabla on several albums. Rick Rubin produced "Breath of the Heart".
Krishna Das has written about how his Guru put him onto the path of Kirtan, and a quotation follows:
'At what would turn out to be my last darshan of Maharaj-ji's physical body, I was petrified with fear about returning to the U.S. after so many years. I hadn't worn a pair of jeans or shoes for such a long time that I couldn't imagine what it would be like. I didn't want to ask Maharaj-ji what I should do in America, but all of a sudden I blurted out in anguish, 'Maharaj-ji! How can I serve you in America?'
'He looked at me with mock disgust and said, 'What is this? If you ask how you should serve then it is no longer service. Do what you want.' I couldn't believe my ears. How could doing what I wanted to do be of service to him? I didn't have that kind of faith. I just sat there, stunned. Then after a minute or so he looked over at me, smiling sweetly, and asked, 'So, how will you serve me?'
'My mind was blank. It was time for me to leave for Delhi, to catch the plane back to the States. He was looking at me and laughing. I bent down and touched his feet for the last time and when I looked up, he was beaming at me, 'So, how will you serve me in America?' I felt like I was moving in a dream. I floated across the courtyard and bowed to him one more time from a distance. As I did, the words came to me, 'I will sing to you in America.'
His album, Live Ananda (2012), was nominated for the 2013 Grammy Award for Best New Age Album. He performed at the Grammy Awards Ceremony as well. In April 2014, his album Kirtan Wallah was released, under his own label Krishna Das Music.
Anusara Yoga invocation
Krishna Das composed the melody for a Anusara Yoga invocation, "Om Nama Shivaya Gurave", at the request of John Friend, founder of Anusara Yoga. Friend describes this composition as occurring during a summer night at a secluded mountain retreat center in Utah in 1998.
Discography
1996: One Track Heart
1998: Pilgrim Heart
2000: Live... on Earth
2001: Breath of the Heart
2003: Door of Faith
2004: Greatest Hits of the Kali Yuga
2005: All One
2006: Gathering in the Light with Baird Hersey & Prana
2007: Flow of Grace: Chanting the Hanuman Chalisa, Sounds True
2008: Heart Full of Soul
2010: Heart as Wide as the World
2012: Live Ananda
2014: Kirtan Wallah
2015: Laughing at the Moon
Greatest Hits of the Kali Yuga
Books
Flow of Grace: Chanting the Hanuman Chalisa, Sounds True, 2007. 100 pages. ISBN 1-59179-551-6.
Chants of a Lifetime: Searching for a Heart of Gold, by Krishna Das. Hay House, Inc, 2010. ISBN 1-4019-2022-5. (Memoir)
Other appearances
Open to the Infinite: Live at the Inner Directions Gathering (video), with Ram Dass, Bertram Salzman, Matthew Greenblatt. Inner Directions, 1999. ISBN 1-878019-11-2.
Documentary
In 2011 and 2012, a documentary was made about Krishna Das called One Track Heart: The Story of Krishna Das. It was directed by filmmaker Jeremy Friendel and features interviews with Krishna Das as well as others commenting on his life and spiritual quest. In late 2012 the documentary was picked up by distributor Zeitgeist Films for US distribution, and it came out in the USA in May 2013.
References
Krishna Das (singer) Wikipedia
(Text) CC BY-SA