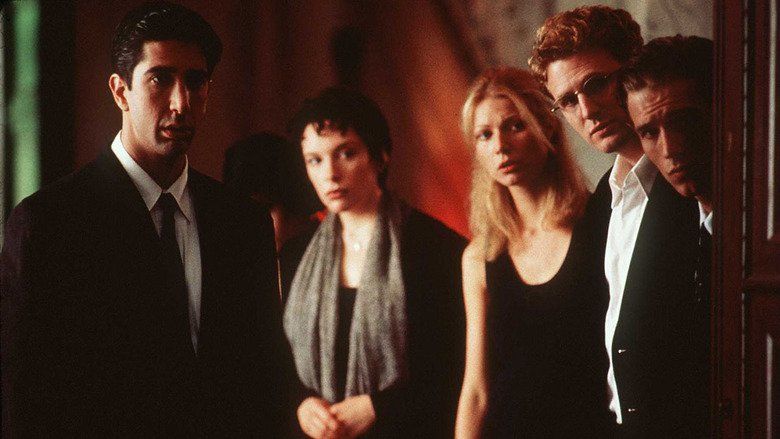 Tom Thompson (David Schwimmer) is a 25-year-old man who sleeps in a bunk bed and lives with his mother. One day Tom is contacted by his high school classmate's mother, Ruth Abernathy (Barbara Hershey), to tell him that his "best friend," Bill Abernathy, committed suicide, and is asked to give a eulogy at the funeral. Tom does not remember his friend, but out of sympathy attends the funeral as a pallbearer. While Ruth struggles with her loss and Tom with his supposedly failed memory, the two develop a romance. Meanwhile, Tom's unrequited high school crush, Julie DeMarco (Gwyneth Paltrow), re-enters his life.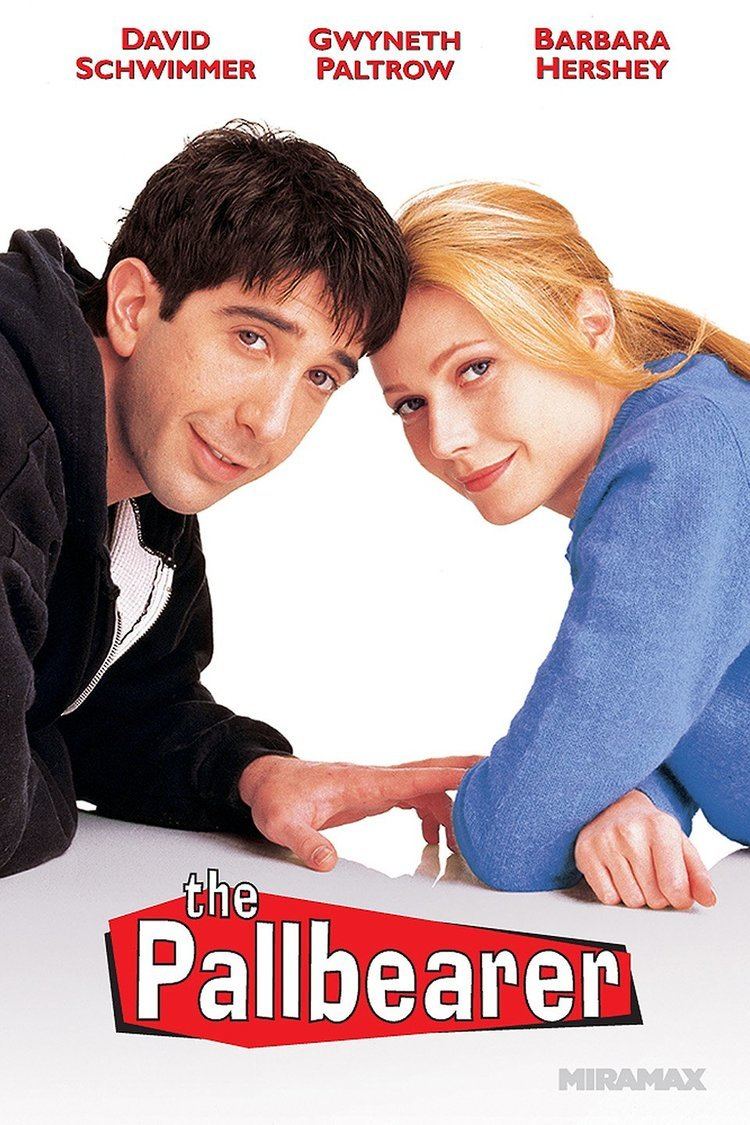 At Abernathy's funeral, Tom's vague and impersonal eulogy confuses the Abernathy family and amuses Tom's friends. Julie, upset at their lack of respect, tries to leave as the pallbearers carry Bill's coffin out of the church. Tom, as one of the pallbearers, drags the coffin and the rest of the pallbearers after Julie. He asks her if she knew Bill, since she cried when she saw him in the coffin. She replies that she did not know Bill, but was saddened by the image of Bill in the coffin. Tom asks Julie out for coffee still holding up Bill's coffin. Bill's relatives, upset about Tom's indifference towards Bill, forcefully relieve him of his duty as a pallbearer. Visibly upset, Ruth states that Tom is in Bill's will.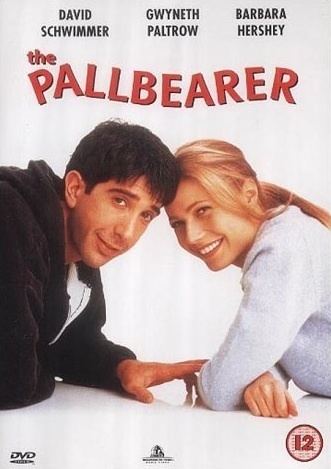 Afterwards, Tom calls Julie about the coffee date and tries to hide that he lives with his mother. Julie asks if Scott and Cynthia can come along for a double date. Tom inherits Bill's car in Abernathy's will. It is the same one Bill used to commit suicide. During dinner with Scott and Cynthia, it is apparent that Julie and Scott have more in common and listen to the same musicians. Conversation between Tom and Julie is stilted and awkward, while Scott slips up and reveals that Tom still lives with his mother.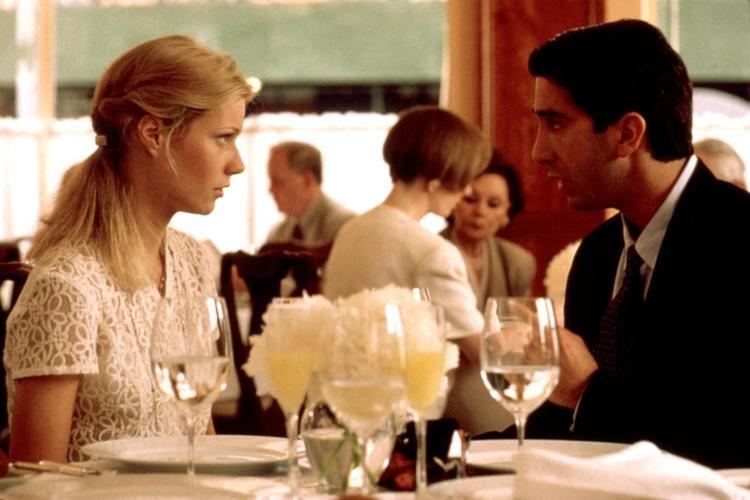 Disgusted by Scott's behavior during dinner, Tom reluctantly follows through with the plan to drive Julie home separating from Scott and Cynthia. When they reach Julie's home, Julie reveals that she remembered Tom in high school. As Tom leans in for a kiss, Julie turns her head colliding against Tom's. Julie states she had given off the wrong signal to Tom, since she is planning on moving away.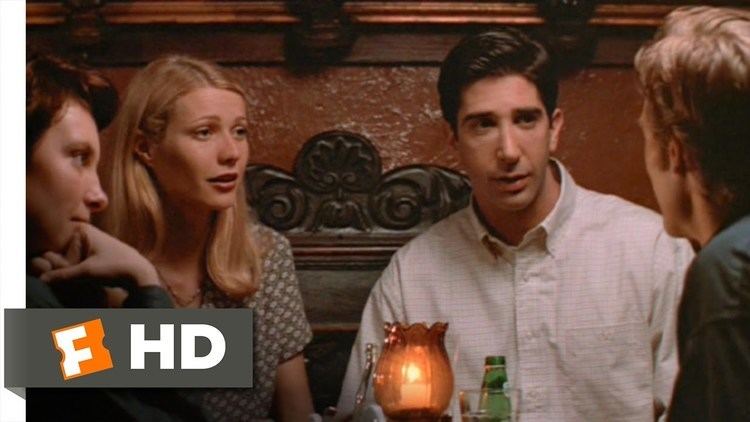 Tom is rejected at the end of his second interview and goes to Ruth's to help pack Bill's belongings. While looking through pictures of Bill growing up, Ruth and Tom kiss and have sex on Bill's bed. Ruth tells Tom about Bill's father, a Vietnam War veteran, who is implied to have died in the war. Tom, in turn, tells Ruth about Bill's fictitious love interest based completely on Tom's infatuation with Julie. Tom and Ruth continue to see each other as Tom reveals more about his own affections for Julie in the guise of Bill's affections and Tom's attempts to forget about Julie in Ruth's arms.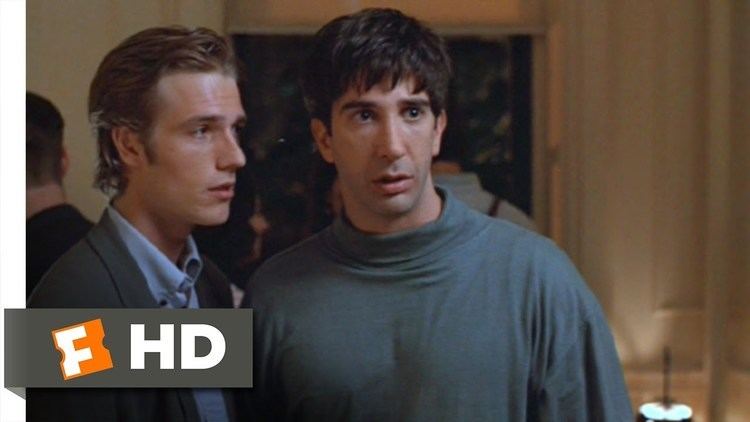 Tom repeatedly watches Julie working at a record store while parked on the street. One day after the shop closes, Tom sees Julie let Scott into the store. Jumping into the driver's seat, Tom drives by and stops to see Scott lean in to kiss Julie. When Scott sees Tom, Tom drives off.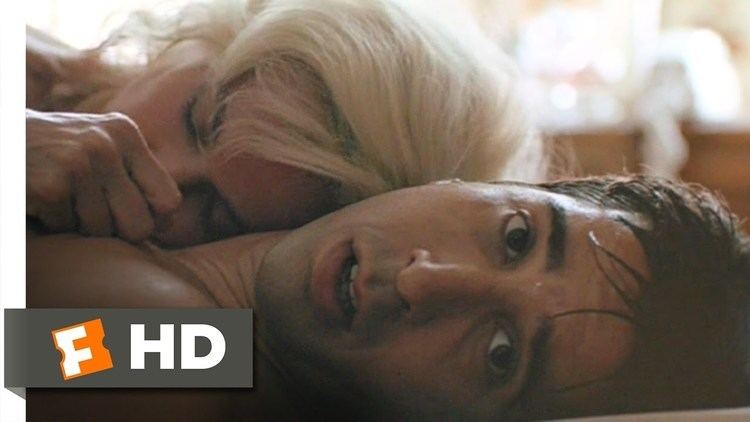 The next morning, Julie comes to talk to Tom about Scott's attempt of infidelity, not knowing Tom had witnessed the entire event. Reminiscing about high school band, Julie tells Tom that she wants to just drive away for a year just to be on her own. Julie invites Tom to a concert she had planned on going with her former fiancé, Jed.
When arriving at Ruth's, Tom is rushed to a family gathering of Abernathy's. At Aunt Lucille's, Tom sees that Ruth had overheard him talking to Julie about their date later that evening. When Tom's car breaks down, Julie finds Ruth's charm bracelet, so Tom tells her that he has been helping Bill Abernathy's mother since the funeral. Julie mistakenly assumes an innocent relationship between Tom and Ruth.
After a tow truck takes Tom and Julie back to Tom's house, Tom sneaks into his mother's room to get her car keys, while Julie enters Tom's room. Tom reveals he wanted to dance with her at a homecoming dance and she kisses him. As they fall into Tom's bed, Ruth calls Tom finding out that Julie is in the room with him.
When Tom goes to see Brad for advice, he tells Tom to drop the bracelet with a letter into a mailbox for a clean break with Ruth. Tom does as Brad tells him and proceeds to continue dating Julie. For Julie's birthday, Julie ask Tom to go with her to meet her parents. On that morning, Tom sees Ruth carrying the envelope with her bracelet and Tom's letter, so Tom sneaks away through the back door. At brunch with Julie's parents, it is immediately apparent that her father disapproves of Tom and Julie's relationship when he keeps asking why he is there with them. After Tom pleads with Julie to abandon her plans to leave for a year, Ruth barges into the restaurant and humiliates Tom by revealing their past relationship alienating Julie.
At Brad's bachelor party, Tom makes a scene at the strip club telling Brad not to marry Lauren. Tom says Lauren is an albatross around his neck and Scott thinks so as well. The next day, Scott apologizes to Tom and they reconcile. While talking about past crushes growing up, they both realize that there was another Tom who moved away after junior high school. Tom brings the other Tom to Ruth, who appreciates the gesture to reminisce about her son. They come to an understanding about needing someone at the time, Ruth mourning her son and Tom being rejected by his childhood crush, Julie.
At Brad's wedding, Tom patches his friendship with Brad approving of his marriage to Lauren, as Scott and Cynthia appear to talk civilly together hinting of reconciliation. During the reception, Tom sees Julie and gives her the keys to his car as a belated birthday present for her trip. She hints to him from a previous conversation that she wants to dance.
Tom gets a new job and moves into Julie's apartment while she is on her trip.
David Schwimmer as Tom Thompson
Gwyneth Paltrow as Julie DeMarco
Toni Collette as Cynthia
Michael Vartan as Scott
Michael Rapaport as Brad Schorr
Barbara Hershey as Ruth Abernathy
Carol Kane as Mrs. Thompson
Bitty Schram as Lauren
Jean De Baer as Suzanne DeMarco
Mark Margolis as Philip DeMarco
Elizabeth Franz as Aunt Lucille
The Pallbearer opened at #9 in its opening weekend (5/3-5) with $2,319,236. By the end of its run, the film had made $5,656,388 in the United States.
On review aggregator site Rotten Tomatoes, as of August 2017, the film held a 45% rating based on 20 reviews, with an average score of 5.1/10.
David Schwimmer was nominated for a Golden Raspberry Award in the Worst New Star category.