The victims' faces have been reconstructed multiple times, most recently by the National Center for Missing & Exploited Children.
In 2017, investigators announced that Terry Peder Rasmussen, who used multiple aliases including Robert "Bob" Evans, was the most likely suspect. He was confirmed, via DNA, to be the father of the 2-to-4-year-old girl found among the remains. He is also believed to be responsible for several other murders, including the disappearance of Denise Beaudin in 1981. He was convicted of a different murder and died in prison in 2010.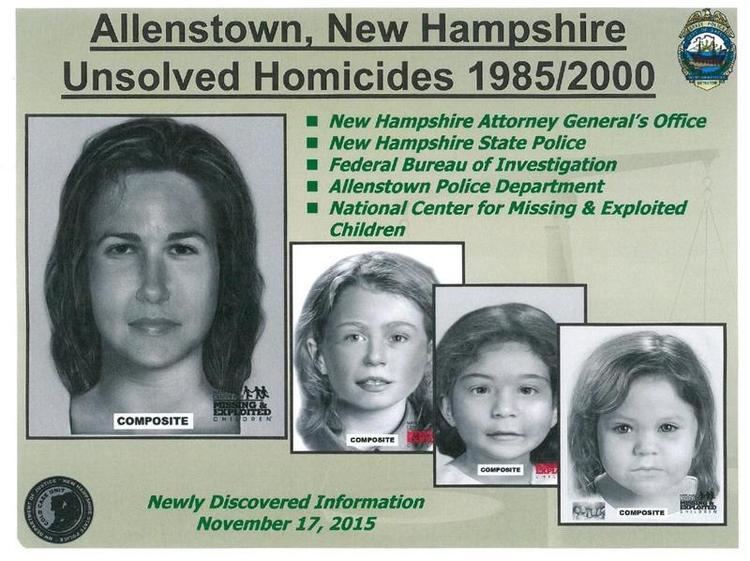 On November 10, 1985, a hunter found a 55-gallon metal drum near the site of a burned-down store. Inside were the bodies of an adult female and young girl, wrapped in plastic (possibly a garbage bag). Autopsies determined both had died of blunt trauma; they were later buried in the same grave.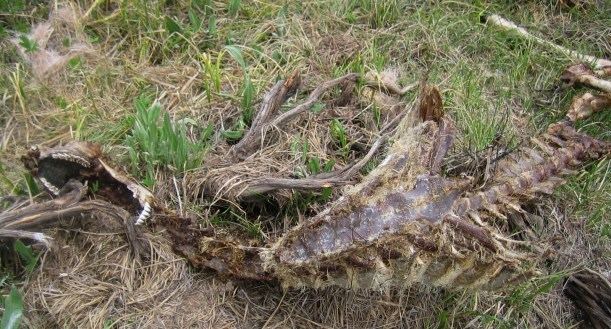 On May 9, 2000, the remains of two young girls were found near the first discovery site. The bodies were also in a 55-gallon metal drum. The cause of death for these children has not been determined.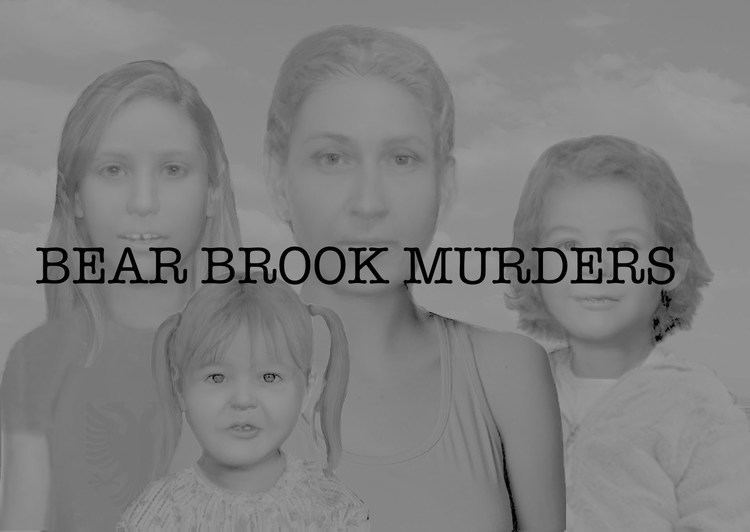 The woman may have had Caucasian and Native American heritage. She had curly or wavy brown hair and was between 5'2" and 5'7". Her teeth showed significant dental work, including multiple fillings and three extractions. The three girls may have also had Native American heritage, with light or white complexions.
The girl found with the adult female was between 5 and 11 years old. She had symptoms of pneumonia, a crooked front tooth and a diastema, two earrings in each ear, and was between 4'3" and 4'6" tall. Her hair was wavy and light brown; she had no dental fillings. She had a gap in her front teeth.
The second-youngest girl (age estimated between 2–4 years old) also had a gap in her front teeth. She had brown hair and was about 3'8" tall. She had an overbite, which was probably noticeable. DNA proved the child was fathered by Terry Peder Rasmussen, a now-dead convicted killer who used the name Robert "Bob" Evans and other aliases.
The youngest girl (estimated age 1–3 years old) had long blond or light brown hair, was between 2'1" and 2'6" inches tall, and had a gap in her front teeth.
In the early days of the investigation, authorities publicized the case in the United States and some parts of Canada. At least ten possible identities were ruled out. Despite hundreds of leads, the bodies have not been identified.
In June 2013, new versions of the victims' facial reconstructions were created by the National Center for Missing and Exploited Children. These versions incorporated their dental information, showing how their teeth could have affected the appearance of their faces. The reconstructions were created in black and white, as their skin tones and eye colors could not be determined.
In November 2015, the National Center for Missing & Exploited Children released a third set of reconstructions of the four victims at a news conference at the New Hampshire State Attorney General's office.
DNA profiling determined the woman, oldest and youngest girls were maternally related. This meant the woman could have been the girls' mother, aunt, or older sister.
Other information also shows the woman and children lived together in the Northeastern United States between two weeks and three months before their deaths. Investigators have also concluded the woman and two of the children lived in the area where their bodies were found. Advanced forensic testing showed the 2-to-4-year-old girl probably spent most of her childhood in either the upper Northeast or upper Midwest.
In January 2017, it was announced that Denise Beaudin, who had been missing since 1981, was connected to the murders. Beaudin disappeared from Manchester, New Hampshire, along with her young daughter and then-boyfriend Robert "Bob" Evans. She was not reported missing until 2016, when her daughter resurfaced alive and well in California.
The National Center for Missing & Exploited Children subsequently announced Robert Evans was the father of the middle child (who was not related to the other victims). They also said authorities believed Evans was the killer of the four Bear Brook victims, but did not elaborate. Authorities stated that the Bear Brook woman was not Beaudin. Authorities also indicated that "Robert Evans" was a pseudonym and that his true identity was unknown. Evans died in prison in 2010, having been sentenced for the 2002 murder and dismemberment of his wife, California chemist Eunsoon Jun.
In June, police released video of a police interview of Evans in hopes of finding his true identity. Two months later, Terry Peder Rasmussen was confirmed through DNA testing as being Robert Evans. Born in 1943, Rasmussen was a native of Denver, Colorado.