1,665

450




Result

Confederate Victory




Dates

25 May 1864 – 26 May 1864







Location

Paulding County, Georgia, United States




Combatants

Confederate States of America, Union




Similar

American Civil War, Battle of Resaca, Atlanta Campaign, Battle of Rocky Face Ridge, Battle of Kennesaw Mountain
Battle of new hope church
The Battle of New Hope Church was fought May 25–26, 1864, between the Union force of Maj. Gen. William T. Sherman and the Confederate Army of Tennessee under Gen. Joseph E. Johnston during the Atlanta Campaign of the American Civil War. The battle was a result of an attempt by Sherman to outmaneuver Johnston.
Contents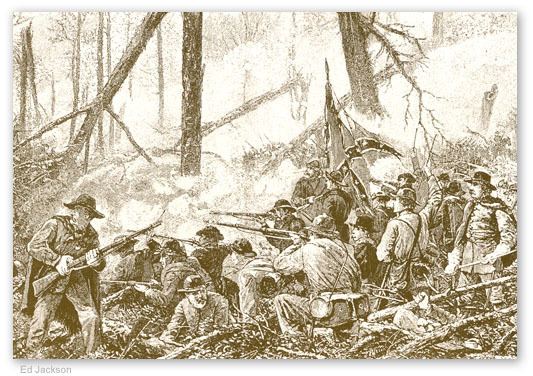 After Johnston retreated to Allatoona Pass on May 19–20, Sherman decided that he would most likely pay dearly for attacking Johnston there, so he determined to move around Johnston's left flank and steal a march toward Dallas. Johnston anticipated Sherman's move and shifted his army into Sherman's path, centering a new line at New Hope Church. Sherman mistakenly surmised that Johnston had a token force and ordered Maj. Gen. Joseph Hooker's XX Corps to attack. Advancing with his three divisions in parallel routes, Hooker pushed the Confederate skirmishers back for three miles, before coming to Johnston's main line.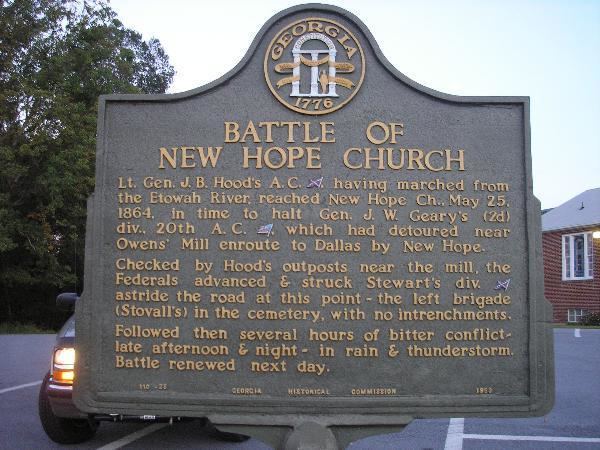 Difficult terrain prevented Hooker from coordinating his corps' attacks effectively, causing his men to suffer severe casualties, especially from canister and shrapnel. On May 26, both sides entrenched, and skirmishing continued throughout the day. At the end of the battle, Confederate Captain Samuel T. Foster reported that 703 Union soldiers had been killed, as well as 350 taken prisoner. The next day, the Union troops concentrated their efforts in the area towards the northern end of the Confederate line, resulting in the Battle of Pickett's Mill.
The New Hope Church battlefield is today privately owned and is located at the intersection of Bobo Road and Hwy 381 (Dallas Acworth Hwy) in Dallas.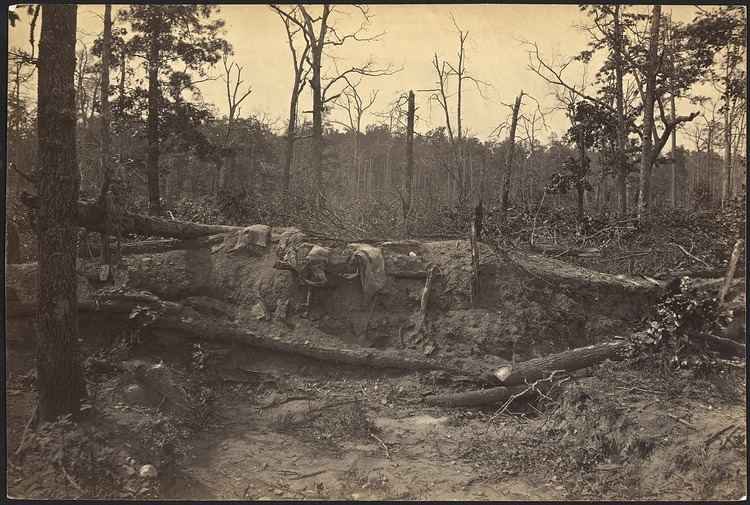 John Wadsworth Vodrey, son of noted American potter Jabez Vodrey, was killed in the battle while serving with the 46th Pennsylvania Infantry.
Metal detecting in dallas georgia battle of new hope church
References
Battle of New Hope Church Wikipedia
(Text) CC BY-SA