Baramati is located at 18.15°N 74.58°E / 18.15; 74.58. It has an average elevation of 538 metres (1765 feet).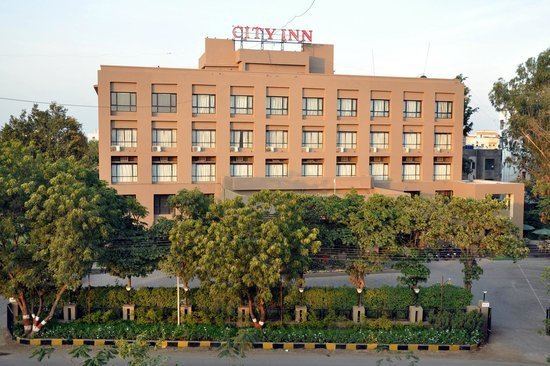 The population of Baramati as per the cesusu of 2011 is 54,415.
Baramati and surrounding areas mostly depend on agriculture as the main source of income. The land in the region is very well irrigated because of Nira Left Canal irrigation from Veer Dam. Nira River and Karha River also provide direct irrigation water to farms.
Drinking water is also sourced from this canal. Additionally Municipal Council also receives drinking water from 'Ujjani Dam" through a pipeline.
Main crops include Sugarcane, Grapes, Jawari, Cotton and Wheat. Grapes and Sugar are exported from here. There is a huge market place for cotton and food grains in the city.
As main crop of Baramati is sugarcane, there are three co-operative sugar factories viz. 1. Shri Chhatrapati Co-operative Sugar Factory, Bhavaninagar (Indapur) 2. The Malegaon Co-operative Sugar Factory, Malegaon and 3. The Someshwar Co-operative Sugar Factory, Someshwarnagar.
Apart from agriculture Baramati is home for a lot of industries which range from Steel Processing to Wine making. There is a project of winery proposed by Vijay Mallya along with Sharad Pawar.
Baramati is home to the three-wheeler plant of the Italian company Piaggio. Construction of a two-wheeler plant is underway and after its completion, 150,000 Vespa scooters will be produced annually with the initial investment.
Baramati uses 800 hectares of land as MIDC (Maharashtra Industrial Development Corporation) Industrial Area along Baramati-Bhigwan Road, 5 km outside Baramati town's municipal limits. Baramati MIDC has several Major companies like Bharat Forge Ltd, ISMT Limited, Kenersys, Schreiber Dynamix Dairies Ltd., Piaggio Vehicles Private Limited, Godfrey Phillips etc. and is home of many Small Scale Industries.
Baramati MIDC has a Baramati Hi-Tech Textile Park Ltd., set up over sprawling 60-acres of land which housed small domestic garment manufacturers, consisting of a comprehensive group of textile oriented units specializing in functions such as garment-making, Apparel Printing & Packaging, Home Furnishing, Embroidery and Technical textile within the Textile Park. It also has a series of smaller units available as ancillary support units.
Baramati has an airstrip near MIDC.
Baramati is well connected by road with major cities in the State. Baramati is 100 km from Pune by road. It connects to major highways via the road network. Baramati is also well connected by Rail Network to Pune via Daund Junction.
Baramati has an airport (Baramati Airport) which currently hosts a Flying School. Baramati is considered to be one of the future domestic airports in the region, with the runway being extended in length to accommodate larger aircraft. As of now smaller aircraft and helicopters are able to land there.
The condition of roads in the city is very good and there is a ring road built around the periphery of the city.
Baramati has created a niche for itself in the field of education. Last decade has seen growth of Baramati as a Prominent Education Center with Colleges and Schools ranging from Engineering to Biotechnology to Law and soon a Medical college is going to start in MIDC area.
Baramati and surrounded area has three major places which have become well known education centers Vidya Pratishthan offers courses from primary education to master's degrees. Vidyanagari has a Law College, College of Engineering, School of BioTechnology, Institute of Information Technology, MBA, MCA apart from Primary School and Arts, Commerce, Science College. Tuljaram Chaturchand College [1] (aka TC College) has a junior college and a senior college with well equipped staff following the latest trends in the market. Senior college provides graduation in science, commerce and arts.
Government Industrial Training Institute Malegaon Bk. Industrial areas (MIDC) of Baramati, Jejuri, Bhigvan & Kurkumbh near Baramati City are developing fast & needs skilled manpower. This institute can fulfill the requirements of skilled manpower of local industrial establishments, commercial establishments, small-scale industrial units, consumer markets and other self-employment opportunities.
Agricultural Development Trust, Shradanagar offers dedicated college for girls. Courses here include Basic Graduation, Junior College, Bachelor's degree in Education.
The Malegaon Sugar Factories's Shivnagar Vidya Prasarak Mandal, Malegaon offers wide range of Technology and Management Courses. The campus has an Engineering College, a Management Institute, a Pharmacy College and College of Commerce, Science & Computer Education.
Baramati also has one Technical High-school, R. N. Agarwal Technical high-school, which offers different Technical courses like carpentry, wiring, welding, engineering drawing, computer science and many other courses which are useful to make engineering base strong enough at school level and to make more easier to understand engineering courses.
The city has an M.E.S. (Maharashtra Education Society) High school of 100 years old. Founded by Freedom Fighter Vasudev Balavant Fadake in March 3, 1911, the school celebrated 100 year completion in 2011. On the way of Patas road, Shri Chatrapati Shahu Highschool & Jr. College, Baramati where Sharad Pawar Studied for one year (1954–55) in 8th standard. Shree Chhatrapati Shahu Highschool & Jr. College, Baramati established by Padmbhushan Dr. Karmveer Bhaurao Patil (Anna) in 1954, combined with Shahu Boarding.(information by Ghawale D.A. Asst. Teacher, Shahu High school, Baramati)
The city also has a famous CBSE affiliated school The city hosts an agriculture development radio channel, first of its type in India named Vasundhara Krishi Vahini (tunes on 90.4 MHz locally). This provides the farmers reliable information on climate, plant nuterations, production seeds, fertilizers, market, new trends etc. Another radio channel named "Sharada Krishi Vahini" (tunes on 90.8 MHz locally) hosted by Krishi Vigyan Kendra, Baramati launched in January 2011 for same purpose.
Few kilometers away from Baramati, near to Malegaon khurd, homes state-of-art National Institute of Abiotic Stress Management (NIASM). ICAR-NIASM, an unique institute of Indian Council of Agricultural Research (ICAR), was established in 2009 at Malegaon Khurd, Baramati. The institute aims at exploring the avenues for management of abiotic stresses affecting the very sustainability of national food production systems. It specifically addresses the aberration induced stresses due to atmospheric, water and edaphic factors, which are estimated to cause 50 per cent losses in crop productivity.
Bhigwan bird sanctuary:-
Bhigwan Bird Watching; an outdoor activity where tourists look for pink flamingos and more at the Bhigwan bird sanctuary on a full-day tour from Pune. In addition to seeing a variety of India's bird species, visit the historic Bhuleshwar Temple along the way.
The Janvastu Sangrahalaya /Museum:
The Janvastu Sangrahalaya has a collection of photographs of historical importance; which give a glimpse into the active life of Honorable Shri Sharadchandra Pawar, who started his career as a social worker from a humble village of Maharashtra.
Krishi Vigyan Kendra Baramati:
Agricultural area situated in Malegaon about 7 km from Baramati.
NIASM at Malegaon Khurd, Baramati.
The inventor of the CO2-laser Kumar Patel, was born in Baramati, C. Kumar N. Patel (born 2 July 1938) developed the carbon dioxide laser in 1963; it is now widely used in industry for cutting and welding, as a laser scalpel in surgery, and in laser skin resurfacing. Patel currently holds 36 U.S. patents relating to lasers and laser applications. He is a member of the National Academy of Engineering and the National Academy of Science, and a Fellow of the American Academy of Arts and Sciences, the American Association for the Advancement of Sciences, the American Physical Society, the IEEE, the Optical Society of America, the Laser Institute of America, and the American Society of Laser Medicine. India.