1948–1983




Partha Sen




August 25, 2001, Kolkata




Film director




Asit Sen






24 September 1922 (

1922-09-24

)

Dhaka, Bengal, British India




film director, screenwriter




Filmfare Award for Best Director, National Film Award for Best Feature Film in Bengali




Hari Darshan, Safar, Mamta, Ghar, Khamoshi




Satyajeet Puri, Madan Puri, Tarun Bose, Keshto Mukherjee, Ashok Kumar
Asit Sen (24 September 1922 – 25 August 2001) was an Indian film director, cinematographer, and screenwriter, who worked in both Bengali and Hindi cinema. He was born in Dhaka, now in modern-day Bangladesh when it was part of East Bengal in British India. He directed 17 feature films in Hindi and Bengali, most known for films, Deep Jweley Jai (1959) and Uttar Falguni (1963) in Bengali, Mamta (1966), Khamoshi (1969), Anokhi Raat (1968) and Safar (1970) in Hindi.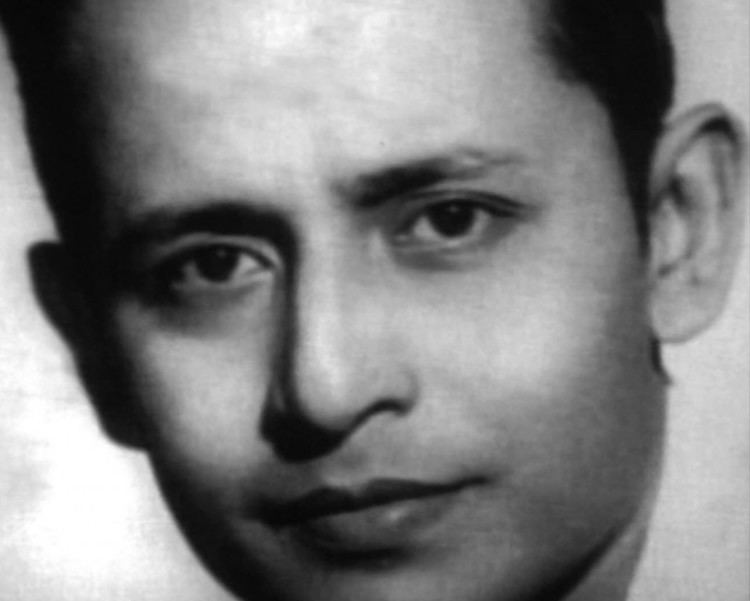 Sen started his career, assisting auteur Bimal Roy at New Theatres in Kolkata, however Kolkata based film industry was now on the decline, thus Roy shifted base to Bombay (now Mumbai) along with his team in 1950, which included Sen, Hrishikesh Mukherjee, Nabendu Ghosh, Kamal Bose and later Salil Chaudhury, and by 1952 he has restarted the second phase of his career with Maa (1952) for Bombay Talkies. Though he had made Assamese film, Biplabi (1948), after his shift, he made his Hindi film debut with Parivaar (1956), produced by Bimal Roy and starring Kishore Kumar, and Usha Kiran, however he continued working in Bengali cinema. He assisted Roy in Parineeta (1953) and Biraj Bahu (1954). Next he made Bengali film, Chalachal in 1956 starring Arundhati Devi, which was a success, many years later he remade the film in Hindi as Safar, which was also a hit. In 1959, he made Deep Jwele Jaai (1959) starring Suchitra Sen set in a psychiatric hospital, which again he remade in Hindi, as Khamoshi in 1969, with Rajesh Khanna and Waheeda Rehman. In Mamta (1966) remake of his 1963 Bengali film Uttar Falguni, a story about class conflict, he excelled as a storyteller. The film had lead actress Suchitra Sen in a double role, and featured memorable songs, Rahen Na Rahen Hum sung by Lata Mangeshkar and her hit duet, Chuppa Lo Yun Dil Mein Pyar Mera with Hemant Kumar. He joined National Institute of Film And Fine Arts in 1993 as the Vice principal of the organisation and till his death he was served for film education for the society.
Sen worked with some of the most prominent actors in Bollywood during his career. As a director in Khamoshi 1969 he directed Rajesh Khanna and in Sharafat (1970) he directed Dharmendra, Hema Malini and Ashok Kumar, in Annadata (1972) he directed Jaya Bachchan, in Maa Aur Mamta (1970), Ashok Kumar, in Mamta (1966) he directed Suchitra Sen, Ashok Kumar and Dharmendra, and in Bairaag he directed Helen, Madan Puri and Kader Khan. In Anari (1975) he directed actors such as Shashi Kapoor, Sharmila Tagore, Moushumi Chatterjee and Kabir Bedi.
Sen was nominated twice for Filmfare Best Director Award, and won once. He was nominated for his direction of Mamta in 1967, and won the award in 1971 for Safar, which starred Rajesh Khanna, Sharmila Tagore and Feroz Khan.
He died at a Kolkata hospital on 25 August 2001 at the age of 79. He was survived by his only son Partha Sen.
Biplabi (1948)
Chalachal (1956)
Deep Jweley Jai (Bengali) (1959)
Uttar Falguni (Bengali) (1963)
Mamta (1966)
Anokhi Raat (1968)
Khamoshi (1969)
Maa Aur Mamta (1970)
Safar (1970)
Sharafat (1970)
Anokha Daan
Annadata (1972)
Bairaag (1976)
Anari (1975)
Vakil Babu (1982)
Mehndi (1983)
Prarthana (Bengali) (1984)
1963 National Film Award for Best Feature Film in Bengali: Uttar Falguni.
1971: Filmfare Award for Best Director: Safar
Asit Sen (director) Wikipedia