Name

Arundhati Devi




Spouse

Tapan Sinha (m. ?–1990)



Died

1990




Role

Actress




Children

Anindya Sinha







Born

1925Barisal (now in Bangladesh)


Movies

Jhinder Bandi, Bhagini Nivedita, Shiulibari, Yatrik, Bicharak




Similar People

Tapan Sinha, Anindya Sinha, Pankaj Mullick, Rabindranath Tagore



Parents

Bibhucharan Guha Thakurta



Janmantar | জন্মান্তর | Bengali Movie | Nirmal Kumar, Arundhati Devi
Arundhati Devi (1925–January 1, 1990) was an Indian actress, director and writer who is predominantly known for her work in Bengali cinema. She was also known as Arundhati Debi, as Arundhati Mukherjee and as Arundhati Mukhopadhyay.
Contents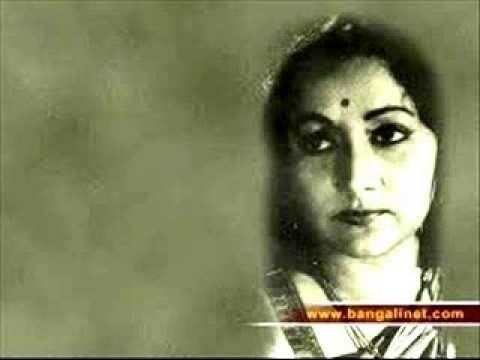 As an actress Arundhati Devi made her film debut in Kartik Chattopadhyay's Bengali film Mahaprasthaner Pathe (1952) which also had a Hindi version under the title Yatrik. Further on she collaborated with directors like Devaki Kumar Bose in Nabajanma (1956), Asit Sen in Chalachal (1956) and Panchatapa (1957), Prabhat Mukhopadhyay in Maa (1956), Mamata (1957), Bicharak (1959) and Akashpatal (1960), and Tapan Sinha in Kalamati (1958), Jhinder Bondi (1961), Jatugriha (1964). In 1963, she was confered with BFJA for her role in the National Award winning Bengali film Bhagini Nivedita (1962) directed by Bijoy Bose. In 1967, She has received the National Film Award for Best Film Based On High Literary Work for the film Chutti at the 14th National Film Awards.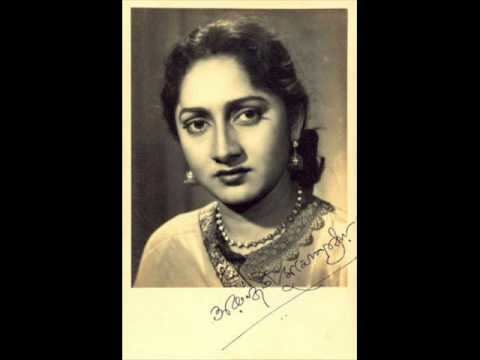 Personal life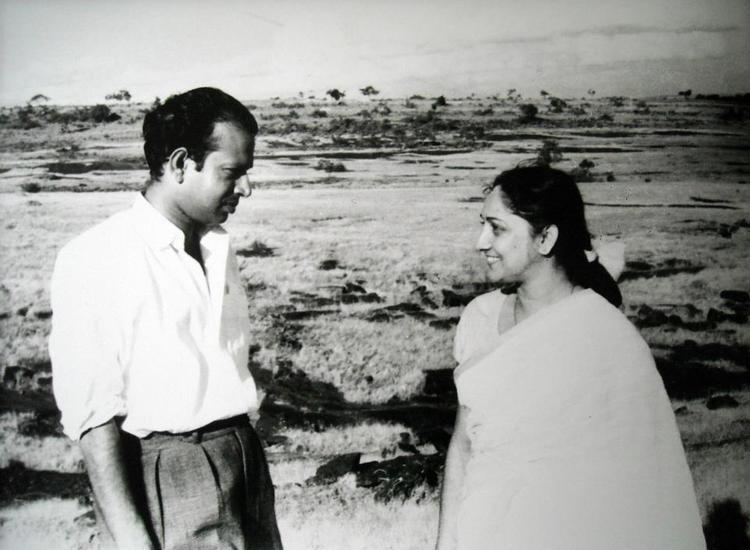 Arundhati was born in Barisal, East Bengal, in British India (now Bangladesh). Her father Bibhucharan Guha Thakurta was a scion of the Guha Thakurta family of Barisal — a family well known for its interest in and patronage of cultural activities. She studied at the Visva-Bharati University, Santiniketan founded by Rabindranath Tagore and while she was there from a very early age received training in dance, theater and singing. In 1955 she had a short-lived marriage with the director Prabhat Mukherjee. However, in 1957 she met film director Tapan Sinha at the Berlin International Film Festival and they eventually got married. Their son is scientist Anindya Sinha. She died in 1990 after a long illness.
Career
In Kolkata, Arundhati started postgraduate studies at the University of Calcutta and wanted to become a journalist. There she came in contact with the scriptwriter Binoy Chatterjee, who was a family friend, and under his influence, she was selected to join the payroll of the New Theatre Studios, which still held its position as the premier film production unit in Kolkata. Arundhati made her cinematic debut in the seminal Mahaprasthaner Pathey (1952) which had a Hindi version named Yatrik. The film, directed by Kartik Chatterjee, depicted a group of pilgrims on an arduous trek in the high Himalayas and was a smash hit. In Mahaprasthaner Pathey, Devi played the role of Rani, strong-willed young widow who develops a soft corner for the young Brahmachari of the team played by Abhi Bhattacharya. Basanta Choudhury, another notable actor of the Bengali screen, also made his debut in this film which boasted actors of the calibre of Tulsi Chakrabarti, Sisir Batabyal and Molina Devi.
Arundhati Devi acted in a number of important films in the late 1950s and early 1960s which clearly were her heyday as an actor. Films like Shashi Babur Sansar and Pushpadhanu (both released in 1959), Indradhanu (1960) were modest hits, but her histrionic abilities received kudos. She turned producer with Bicharak (1959) directed by Prabhat Mukherjee — it had her and Uttam Kumar in the leads was awarded a Certificate of Merit as the 3rd Best Feature film at the National Awards in 1960. In Bijoy Bose's Bhagini Nivedita (1962), she played the definitive role of her career as Swami Vivekananda's Irish disciple who dedicated her life for the cause of India with great élan. Admittedly the film was a simplistic study of this complex and fascinating woman, but the role suited Arundhati Devi and the film was a box office success.
After Bhagini Nivedita, Arundhati Devi cut down her screen appearances drastically and began to explore other facets of filmmaking. In 1962 she used her musical training and abilities to the hilt and composed the music of Shiulibari – a film by Piyush Bose which again had Uttam Kumar and Arundhati Devi in the lead roles.
Her first film as a director was Chhuti (1967) which won a Certificate of Merit at the 1967 National Awards. However, her most popular film as a director is Padi Pishir Barmi Baksho (1972) – based on the popular children's novel by Leela Majumdar.
Filmography
As an actress
1976 Harmonium
1972 Padi Pishir Barmi Baksho ( one of her most famous directorial debut)
1969 Megh-O-roudra (also as a director)
1967 Chhuti (she did not act in this movie, however, she became first time director of the film plus also script writer and music composer)
1964 Jotugriha as Madhuri
1962 Shiulibari
1962 Bhagini Nivedita as Sister Nivedita
1961 Jhinder Bandi
1960 Khudita Pashan
1960 Indradhanu
1960 Akash-Patal
1959 Bicharak (she became a Producer)
1959 Shashi Babur Sansar
1959 Pushpadhanu
1958 Manmoyee Girls' School as Niharika
1956 Nabajanma
1955 Dashyumohan as Chapala alias Miss Sandhya Ray
1955 Du-janay
1955 Godhuli
1954 Chheley Kaar as Mili
1954 Nad-o-Nadi
1952 Mahaprasthaner Pathey as Rani
1952 Yatrik as Rani (the Hindi Version of the well-known Bengali film Maha Prasthaner Pathe, in which she played the same role of Rani)
As director
1985 Gokul
1983 Deepar Prem
1972 Padi Pishir Barmi Baksha
1969 Megh-o-roudra
1967 Chhuti (also script writer and music composer)
References
Arundhati Devi Wikipedia
(Text) CC BY-SA