Ashok (అశోక్) is a 2006 Telugu romantic action film produced by Maharishi Cinema, directed and written by Surender Reddy. It stars N. T. Rama Rao Jr., Sameera Reddy, Prakash Raj and Sonu Sood. A movie about redemption, the title character must make amends to his father after blaming for the death of his grandmother while meeting a girl who understands him and his burdens. At the same time, he also must battle against a mafia-like organization who hates him.
Contents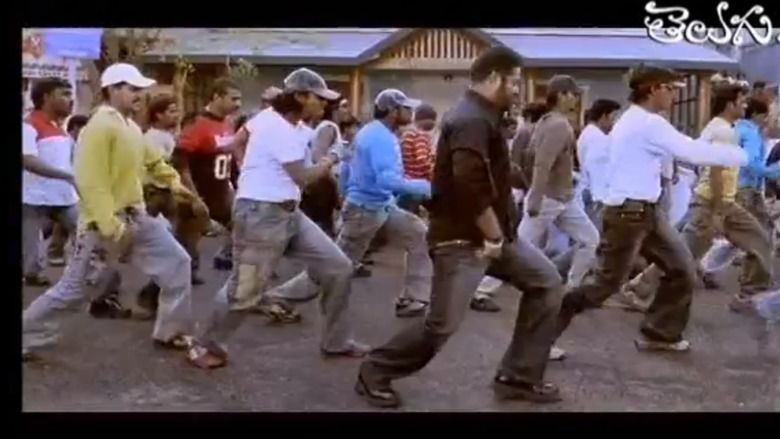 It was released in India on 14 July 2006 in the Andhra Pradesh and later dubbed in Hindi as Ghayal:The Fighter Man. It was an average grosser at the box office.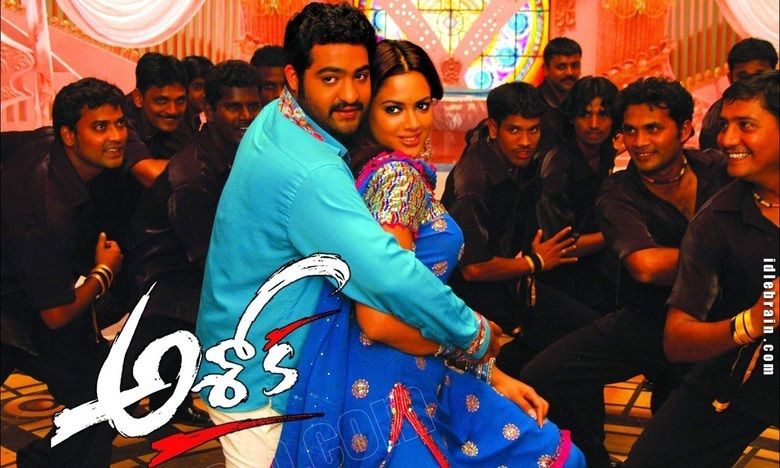 Plot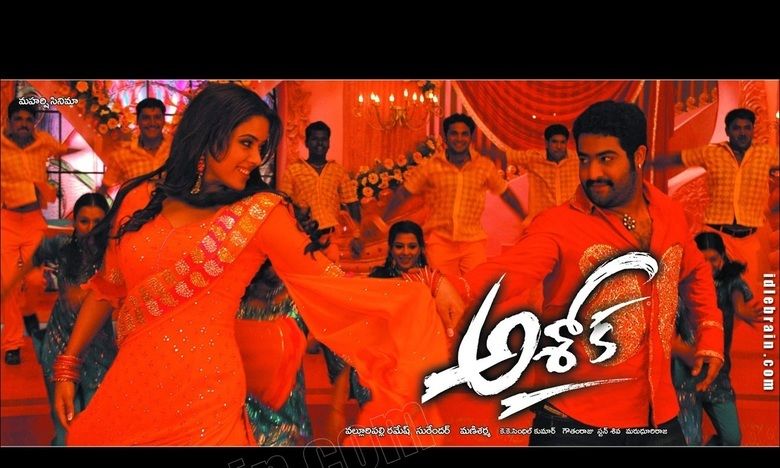 Ashok (N. T. Rama Rao Jr.) is a mechanic who is thrown out of the house due to his rash actions that led to the death of his grandmother. His father (Prakash Raj) still harbours anger against Ashok despite his actions that have a positive outcome. He then accidentally meets an insecure yet talented dancer named Anjali (Sameera Reddy), and falls in love with her. Anjali witnesses a crime involving KK (Sonu Sood), the leader of one of largest crime syndicates in Andhra Pradesh. KK attempts to engulf Anjali within his evil plans, while Ashok wages a one-man war against KK's gang.
KK gets Ashok's friend Rajiv (Rajiv Kanakala) killed while capturing Anjali. Ashok avenges his friend's death killing KK's man, thus enraging KK. His gang captures Ashok's sister and ask for Ashok in return for her safety. Ashok's father drags him to KK's manor and asks Ashok to save his sister. Ashok and KK fight each other and just when it seems like Ashok will emerge the winner, KK's mother (Vadivukkarasi) shoots at Ashok. However, she accidentally kills her own son.
Eventually Ashok's sister is married and his father accepts Ashok again.
Cast
NTR Jr. as Ashok
Sameera Reddy as Anjali
Prakash Raj as Ashok's father
Sonu Sood as KK
Rajiv Kanakala as Rajiv
Raghu Babu as Anjali's brother
Vadivukkarasi as KK's mother
Venu Madhav as Jaggu
Crew
Director: Surender Reddy
Screenplay: Surender Reddy
Story: Surender Reddy
Additional Screenplay : Gopimohan
Dialogue: Abburi Ravi
Producer: Valluripally Ramesh
Music: Mani Sharma
Cinematography: Senthil Kumar
Choreography: Brindha, Kalyan, & Lawrence
Action: Vijayan
Art Direction: Ashok
Editing: Gowtam Raju
Accountant: Vinod Ubale
Production
The film was shot in Super 35 format.
Release
The film released with 228 prints.
Response
Music by Mani Sharma was a big hit among the audiences.
This film collected 10 crores in the opening week.
This film was also given an 'A' certificate, along with other Telugu releases in 2006 such as Bangaram, Pokiri, and Vikramarkudu.
This film was dubbed into Tamil as Ashok.
References
Ashok (film) Wikipedia
(Text) CC BY-SA
Ashok (film) IMDb
Ashok (film) Rotten Tomatoes
Ashok (film) themoviedb.org