Languages spoken

Hindi, Chhattisgarhi




Area

23.49 km2


State

Chhattisgarh




District

Raipur



Arang is a town and a Nagar Panchayat in Raipur District in the state of Chhattisgarh, India. It is situated near the eastern limits of Raipur City. Arang is an ancient town, which is famous for its many Jain and Hindu temples that belong to the 11th and 12th centuries; these are the Bhand Deval Jain temple, Mahamsmaya temple, Panchamukhi temple and Hanuman temple. Archaeological finds have established that the town has an ancient history as a Hindu and Jain religious centre, which was then under the rule of Hindu kings.
Contents
Map of Arang
The Bhand Deval Jain temple is the most ancient of these temples dated to 11th century where three huge images of Digambara tirthankaras are deified in the sanctum sanctorium; these are carved in black stone and polished.
Arang kel neelum valley ajk pakistan
Rekindling the spirit of batu arang
Geography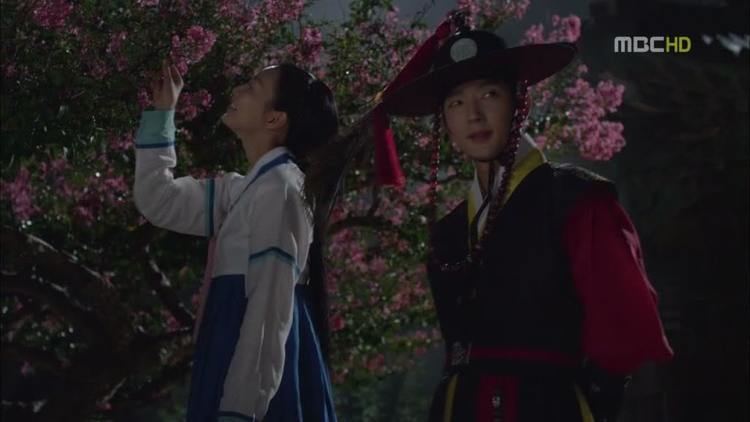 Arang, a prosperous town, is located on the west bank of the Mahanadi River at 21.2°N 81.97°E? / 21.2; 81.97. It has an average elevation of 267 metres (876 ft). It is 36 kilometres (22 mi) from Raipur on National Highway 6 (N.H.6), a four lane expressway to Durg passing through Arang. It 15 km from Mahasamund city. There is also a two lane road from Arang to Tumgaon. The nearest airport is the Mana Airport near Raipur, which is about 25 km away from Arang. Raipur is also another rail-head, apart from Mahasamund station.
History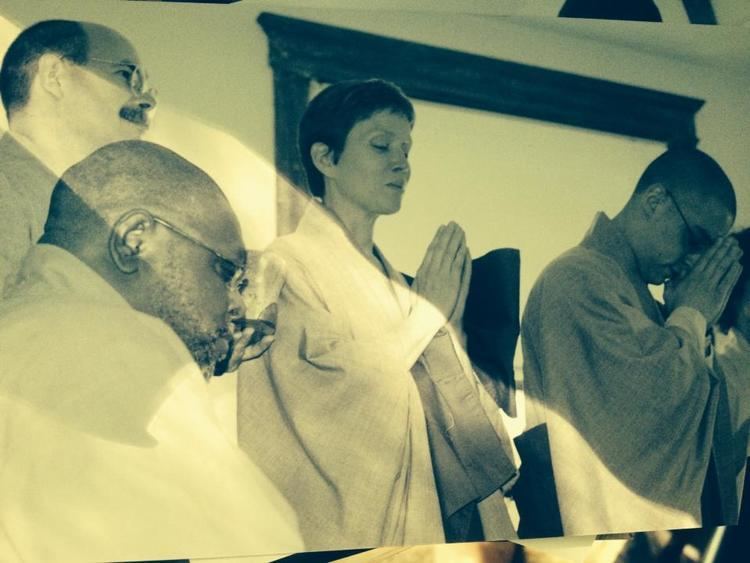 The name Arang is formed of two words ara meaning "saw" and anga meaning "body". According to a legend, king Moradhvaja of the Haihaya dynasty severed his sons body with a saw and offered it to the pet lion of the god Krishna at the latters directive.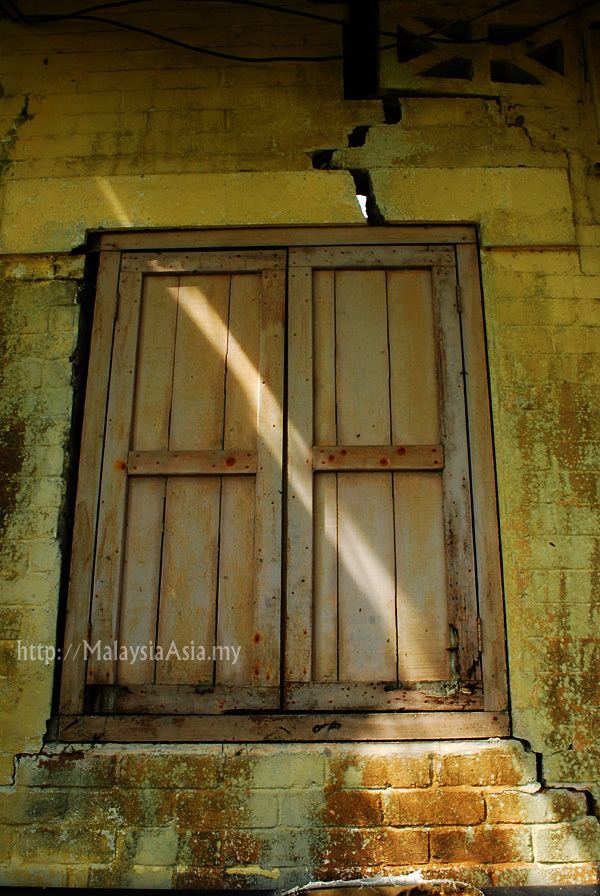 Arang was ruled in ancient times by the Haihayas Rajput dynasty. Archaeological finds establishes that the town had an ancient history as the centre of Hindu and Jain religious faiths. Arang also finds mention in the Hindu epic Mahabharata.
An archaeological antiquary in the form a copper plate inscription dated to the Gupta period, known as the Arang Plate of Bhimasena II of the clan of Rajarsitulya was unearthed at Arang. It attests to the reign of this dynasty over Chattisgarh, particularly of Bhimasena II and five rulers who preceded him. It is inferred that they were vassals of the Gupta Empire.
Archaeological finds in Arang also included few Jain images made of gem stones, which are now preserved in the Digambar Jain temple at Raipur.
Another historical legend attributed to Arang in particular, and Chattisgarh in general, relates to the princess Chandini and her lover Lorik. This legend is in the form of folk-poetry which is widely sung in the state. A memorial statue in their honour exists near Arang.
Economy
Economic activity is in the form of small scale industries of rice and pulse mills. Religious tourism is one of the activities which has been proposed to be improved by enhancing the infrastructure facilities to better the economic conditions in this temple town. It is a commercial town where various types of forest products are marketed.
References
Arang Wikipedia
(Text) CC BY-SA
(,)http://stillpoint.constructorinteractive.com/wp-content/uploads/2014/01/Still-Point-History-2.jpg(,)http://3.bp.blogspot.com/-Y2in8e3aw34/UIAbMzuJgLI/AAAAAAAAMcI/qYyZVyrlDp4/s1600/brick-quarters-window-batu-arang.JPG(,)http://i1058.photobucket.com/albums/t413/javabeansdb/drama/2012/arang/arang2/arang18-00340.jpg(,)http://i1192.photobucket.com/albums/aa324/girlfridaydb/drama/2012/ARANG/arang13/arang13-00529.jpg(,)http://www.hancinema.net/photos/photo315837.jpg(,)http://i1058.photobucket.com/albums/t413/javabeansdb/drama/2012/arang/arang2/arang14-00277.jpg(,)http://i1058.photobucket.com/albums/t413/javabeansdb/drama/2012/arang/arang2/arang20-00456.jpg(,)http://upload.wikimedia.org/wikipedia/commons/3/3c/Three_sculptures_of_Jain_tirthankaras_in_the_Bhand_Dewal_Temple,_Arang.jpg(,)http://i1058.photobucket.com/albums/t413/javabeansdb/drama/2012/arang/arang2/arang20-00117.jpg(,)http://i1192.photobucket.com/albums/aa324/girlfridaydb/drama/2012/ARANG/arang09/arang09-00152.jpg(,)http://i1058.photobucket.com/albums/t413/javabeansdb/drama/2012/arang/arang2/arang20-00225.jpg(,)http://images.slideplayer.com/9/2478464/slides/slide_8.jpg(,)https://thelongnwindingroad.files.wordpress.com/2012/11/vtsingapore.jpg%3Fw%3D510%26h%3D315
(,)http://i1192.photobucket.com/albums/aa324/girlfridaydb/drama/2012/ARANG/arang09/arang09-00292.jpg(,)http://upload.wikimedia.org/wikipedia/commons/8/8c/COLLECTIE_TROPENMUSEUM_Calon_Arang_dansvoorstelling_met_Rangda_de_heksweduwe_voor_een_puri_of_pura_TMnr_60049176.jpg(,)https://hamster428.files.wordpress.com/2014/12/cropped-building-anime-landscape-02.jpg(,)http://farm4.static.flickr.com/3910/14750376549_f07778d7dc_m.jpg(,)https://c1.staticflickr.com/5/4043/5145254360_6bc16dc305_b.jpg(,)https://c2.staticflickr.com/2/1096/5116618031_a7b51820c4_b.jpg(,)http://i1192.photobucket.com/albums/aa324/girlfridaydb/drama/2012/ARANG/arang05/arang05-00030.jpg(,)http://previews.agefotostock.com/previewimage/bajaage/d485a7edf10fd9f833522128b13fe63f/wr0961472.jpg(,)http://cache2.asset-cache.net/gc/170518113-arang-kel-neelum-valley-gettyimages.jpg%3Fv%3D1%26c%3DIWSAsset%26k%3D2%26d%3Dca0O%252FihiYuBOKcjDLC%252B%252F2mfxT5QxNfeatVVd4bpd9z8%253D(,)https://everydei.files.wordpress.com/2012/02/20122241055307ry7nae_t5_19429.jpg(,)http://nimg.nate.com/orgImg/fn/2012/02/23/20120223231009436.jpg(,)http://i.ytimg.com/vi/zuClxBbqp04/hqdefault.jpg(,)https://akikosmorningcoffee.files.wordpress.com/2012/09/vlcsnap-000363.jpg
(,)http://www.onenightin.com/images/uploads/lg_nyc_eating_asian_arang2.JPG(,)https://munchmyway.files.wordpress.com/2013/09/20130906-004148.jpg(,)http://www.eatsoho.co.uk/img/restaurant/arang.jpg(,)https://lh6.googleusercontent.com/-0rFp3sZNm78/UNbxELqfHuI/AAAAAAAAE4Y/ZYgsNUHzJVA/s720/arang%252520%2525281%252520of%2525209%252529.jpg(,)http://urbanouteaters.com/wp-content/uploads/2015/02/A3a.jpg(,)https://fbcdn-sphotos-g-a.akamaihd.net/hphotos-ak-xaf1/t31.0-8/c0.162.851.315/p851x315/1891330_610120525750444_403276449647856653_o.jpg(,)http://www.theeast.org/wp-content/uploads/2011/04/2018.jpg(,)http://farm7.static.flickr.com/6015/5977274251_3c78d9686f.jpg(,)http://www.jenzcorner.net//gallery/arang22.jpg
(,)http://1.bp.blogspot.com/GPE_cWYDuM/UVLhwPoQkAI/AAAAAAAAAM8/E-VGirtX2dw/s1600/Ratanpur%2BMahamaya%2BTemple.JPG(,)http://i.yai.bz/Assets/20/104/l_p0025510420.jpg(,)http://i.yai.bz/Assets/32/252/l_p0022425232.jpg(,)http://images.kdramastars.com/data/images/full/4022/arang-lee-jun-ki.jpg%3Fw%3D600(,)http://i1058.photobucket.com/albums/t413/javabeansdb/drama/2012/arang/arang1/arang2-00479.jpg(,)http://i1058.photobucket.com/albums/t413/javabeansdb/drama/2012/arang/arang1/arang2-00470.jpg(,)http://i1058.photobucket.com/albums/t413/javabeansdb/drama/2012/arang/arang1/arang2-00185.jpg(,)http://i1058.photobucket.com/albums/t413/javabeansdb/drama/2012/arang/arang1/arang2-00441.jpg(,)http://www.asiatorrents.me/imgz/images/ieCT9.jpg(,)http://images5.fanpop.com/image/photos/31900000/arang-magistrate-arang-and-the-magistrate-31937793-1024-768.jpg(,)http://upload.wikimedia.org/wikipedia/commons/a/ab/Shin_Min-a_at_LG_Cinema_3D_World_Festival_(3)(cropped).jpg(,)http://i1058.photobucket.com/albums/t413/javabeansdb/drama/2012/arang/arang19.jpg(,)http://www.asiatorrents.me/imgz/images/A2gR8.jpg
(,)http://2.bp.blogspot.com/-LlH3tdJIps4/UYcBS-f_zRI/AAAAAAAAAcE/h3ZT5JCUNz4/s1600/Photo%2B-%2B02.jpg(,)http://4.bp.blogspot.com/-XQbH0vlMiws/UYcBuwLgc-I/AAAAAAAAAcM/DzF6GYZhBIA/s1600/Photo%2B-%2B03.jpg(,)http://i1192.photobucket.com/albums/aa324/girlfridaydb/news/2012/Arang1-1.jpg(,)http://i1058.photobucket.com/albums/t413/javabeansdb/drama/2012/arang/arang33.jpg(,)http://i1058.photobucket.com/albums/t413/javabeansdb/drama/2012/arang/arang2/arang20-00208a.jpg(,)http://i1058.photobucket.com/albums/t413/javabeansdb/drama/2012/arang/arang_20.jpg(,)http://i1192.photobucket.com/albums/aa324/girlfridaydb/drama/2012/ARANG/arang01/arang_poster1a-1.jpg(,)http://i294.photobucket.com/albums/mm96/javabeans122/drama/2012/arang/arang_1.jpg(,)http://seoulbeats.com/wp-content/uploads/2013/04/20130410_seoulbeats_arangandthemagistrate.jpg(,)https://s-media-cache-ak0.pinimg.com/736x/fd/f5/aa/fdf5aaedfcedd3db3a76b8991cdb413a.jpg(,)http://3.bp.blogspot.com/-GzBl11zcLy8/UYcBDwBN08I/AAAAAAAAAb8/wa68LRSztnY/s1600/Photo%2B-%2B01.jpg(,)http://media-cache-ak0.pinimg.com/736x/51/2a/e9/512ae97dd6a1866ae3161c543873464c.jpg(,)http://i294.photobucket.com/albums/mm96/javabeans122/drama/2012/arang/arang5.jpg(,)https://panjjakpanjjak.files.wordpress.com/2012/11/ec8ba0ebafbcec9584_ebb3b5ec88adec9584ed9aa8eab3bc.jpg(,)http://cache3.asset-cache.net/gc/150670443-shin-min-a-attends-mbc-drama-arang-and-the-gettyimages.jpg%3Fv%3D1%26c%3DIWSAsset%26k%3D2%26d%3DGkZZ8bf5zL1ZiijUmxa7QWq%252BsFeMJSS2SQK7JXvMePKAWzIpzvnVJmPe5jrwnGve
(,)http://www.pakwheels.com/forums/attachments/road-trips-vacations/1172269d1366297913-honeymoon-azad-kashmir-tour-ajk.jpg(,)http://chhattisgarh.com/raipur/travels/champeshwar.jpg(,)http://holidaysinmalaysia.org/wp-content/uploads/2014/04/Batu-Arang-Ulu-Selangor.jpg(,)http://4.bp.blogspot.com/_rzZcrx1MzlU/TERNKuBXtXI/AAAAAAAAACA/c6OGzQe66Z4/s1600/DSC00192.JPG