Map of Antioch, California
Antioch (formerly, East Antioch, Smith's Landing, and Marshs Landing) is a city in Contra Costa County, California, United States. Located in the East Bay region of the San Francisco Bay Area along the San Joaquin-Sacramento River Delta, it is a suburb of San Francisco and Oakland. The city's population was 102,372 at the 2010 census and estimated to be 110,542 in 2015.
Contents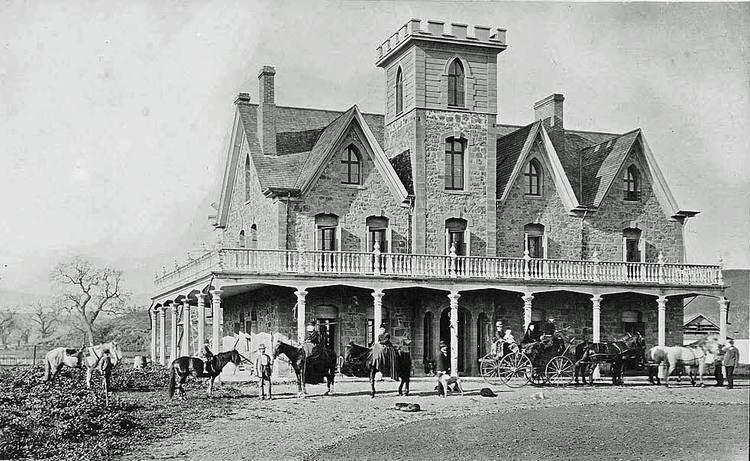 Antioch city ca beautiful places
012812 ufo sighting over antioch california
1850–1999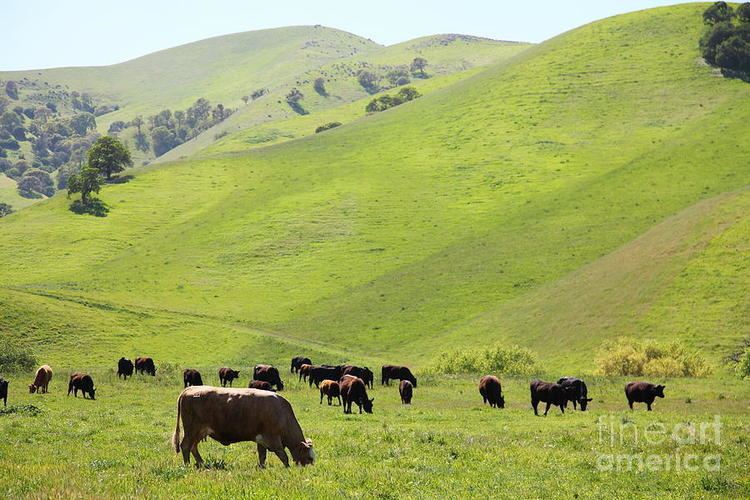 Antioch is one of the oldest towns in California. In 1848, John Marsh, owner of Rancho Los Meganos, one of the largest ranches in California, built a landing on the San Joaquin River in what is now Antioch. It became known as Marsh's Landing, and was the shipping point for the 17,000-acre rancho. It included a pier extending well out into the river, enabling vessels drawing 15 feet of water to tie up there at any season of the year. The landing also included a slaughterhouse, smokehouse for curing hams, rodeo grounds, and even a 1½-story dwelling, embellished with fretwork, that was brought around the Horn to serve as a home for the mayordomo (manager) and his wife.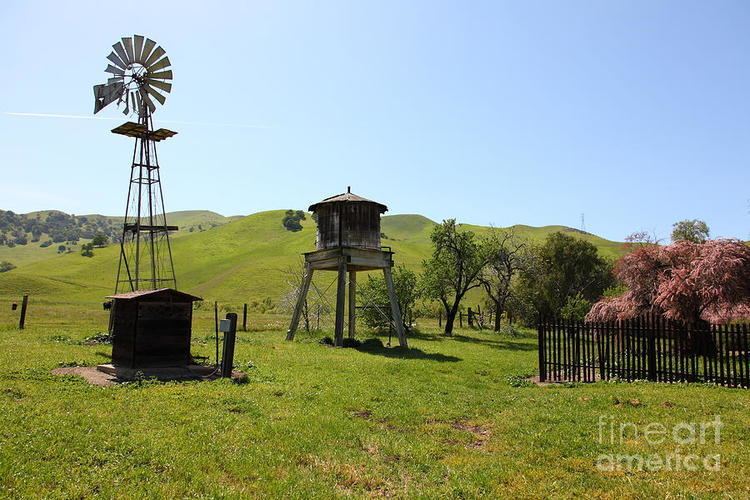 In 1850, two brothers, William and Joseph Smith, founded a town slightly west of Marsh's Landing, and named it Smith's Landing. In 1851, the town's new minister persuaded the residents to change the name of the town to Antioch, for the biblical city of Antioch.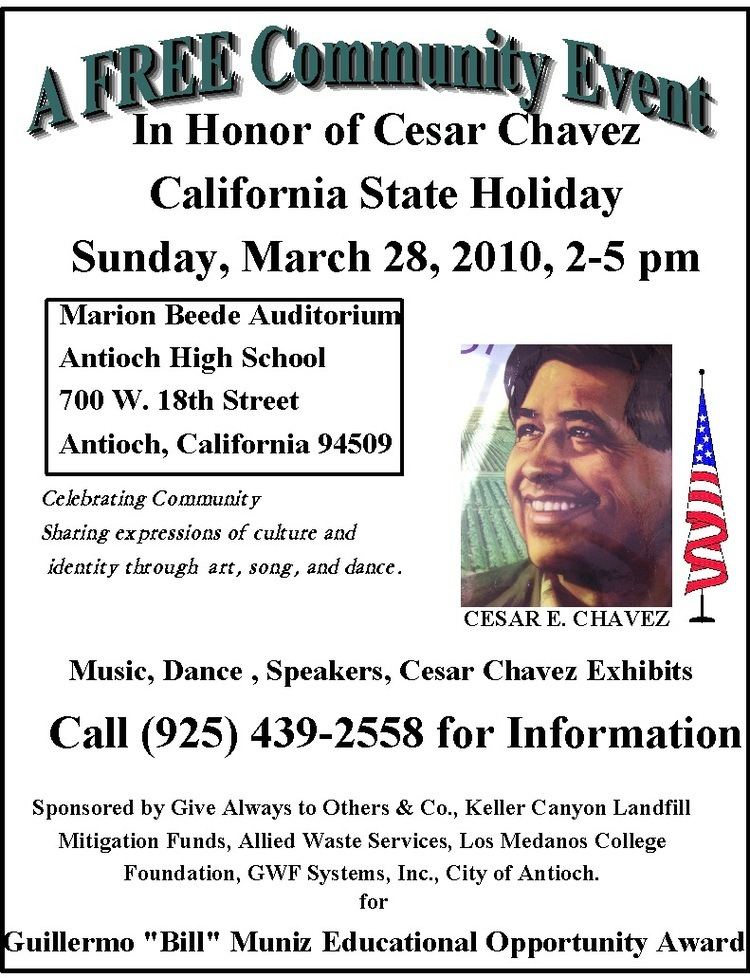 Around 1859, coal was discovered in several places in the hills south of Antioch and coal mining formed the first substantial business apart from farming and dairying by the inhabitants of this community. This new industry resulted in the founding of the towns of Nortonville, Somersville, Stewartville, and Black Diamond (now Pittsburg), and added greatly to the economic activity of the Antioch area. The Empire Coal Company was formed by John C. Rouse and George Hawxhurst in 1876, which built a railroad that passed from Antioch toward the mines over what is now "F Street" (formerly Kimball Street). However, later on, both the mine and the railroad passed into the hands of the Belshaw brothers. The mines have long ago ceased operation, and the railroad tracks have been dug up, though the building that served as the Antioch terminus of the railroad still stands on the corner of F Street and Fourth Street, and the grading and trestles still remain much as they were in those early days.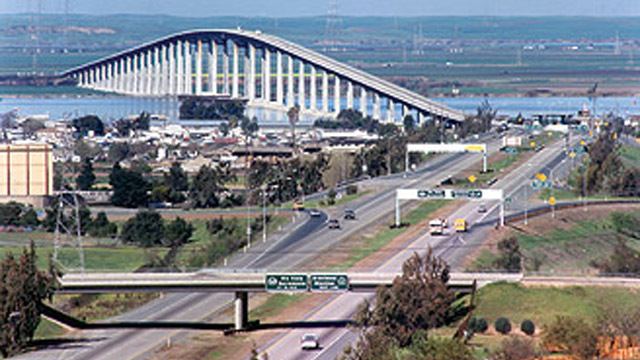 In 1863, a great excitement arose over the discovery of copper ore near Antioch. Smelting works were built at Antioch, and fifteen to twenty-five dollars per ton was paid for the ore. Later the copper bubble eventually burst, to the dismay of the citizens. Petroleum was first drilled for near Antioch in 1865, but not enough oil was found to make a decent profit.
The Antioch Post Office was opened in 1851, closed in 1852, re-opened in 1855, closed again in 1862, and it has operated continuously since re-opening in 1863. The city of Antioch was incorporated in 1872.
The Antioch Ledger was first issued on March 10, 1870. In memory of when the paper was formed, a copy of its first issue has been framed and hangs over the desk of the present editor. The sole news item is a report with editorial comment on a women's suffrage meeting that had just been held in the town. The Ledger later merged with the Contra Costa Times and printed its last issue in 2005.
Today, Antioch is mainly a "bedroom" community, with most adults working in larger cities toward Oakland and San Francisco. The town has grown in the last 30 years, as the population of the Bay Area continues to grow, and real estate prices force families to move towards the outskirts of the Bay Area.
2000s
In late 2009, Antioch received significant media attention following the news of kidnap victim Jaycee Lee Dugard being discovered alive there, and became the focus of several news stories regarding its 1,000 registered sex offenders. The Los Angeles Times ran a story titled "Sex offenders move to Antioch area 'because they can'," The Independent ran a story titled "How Jessica's Law turned Antioch into a paedophile ghetto", and CNN's Anderson Cooper and Larry King both did similar stories for television; the latter with commentary by TV judge Judy Sheindlin. However, the Contra Costa Times and affiliated newspapers contradicted their claim: "Disturbing, if true. Only it's not, according to a Bay Area News Group analysis of sex offender addresses and census data." The report concluded that the 94509 zip code ranked only 39th in the state with 1.5 sex offenders per 1,000, with Oakland, San Francisco, San Jose, Bethel Island and Vallejo ZIP codes ranked in the top ten. Monte Rio ranked first with 4.5 per 1,000.
2010s
The city was attempting in 2012 to annex an adjacent 678-acre area of unincorporated land, which includes a GenOn Energy 760-megawatt power plant, to include the plant within city limits.
Geography
Antioch is located at 38°00′18″N 121°48′21″W, along the San Joaquin River at the western end of the San Joaquin-Sacramento River Delta.
According to the United States Census Bureau, the city has a total area of 29.1 square miles (75 km2), of which 28.3 square miles (73 km2) is land and 0.7 square miles (1.8 km2) (2.52%) is water.
Climate
Antioch has a semi-arid climate (Köppen climate classification BSk) with hot dry summers, and mild winters with moderate rainfall.
Owl controversy
In late 2008, western burrowing owls (Athene cunicularia) moved into a 25-acre (10 ha) housing development slated for construction called Blue Ridge, owned by Kiper Homes. The Kiper-developed homes are up to 3000 square feet in size with five bedrooms and three-car garages. In November 2009 the California Department of Fish & Game gave the developer permission to evict the owls before nesting season begins in February 2010. Eviction is controversial because the birds regularly reuse burrows for years, and there is no requirement that suitable new habitat be found for the owls. Despite being listed as a Species of Special Concern (a pre-listing category under the Endangered Species Act) by the California Department of Fish and Game in 1979, California's population declined 60 percent from the 1980s to the early 1990s, and continues to decline at roughly 8 percent per year. In 1994, the U.S. Fish and Wildlife Service nominated the western burrowing owl as a federal Category 2 candidate for listing as endangered or threatened, but loss of habitat continues due to development of the flat, grassy lands used by the owl. According to The Institute for Bird Populations at Point Reyes, there has been a 50 percent decline in burrowing owl populations in the Bay Area in the last 10 to 15 years. Their status protects them from disturbance during nesting season or killing at any time, but does not guarantee them a permanent home, as outside of breeding season, owls can be removed. In November 2009, local resident Scott Artis tallied 11 owls in the area, including four pairs. Antioch is the first East Bay city to designate habitat protected by deed for burrowing owls, since residents pushed for protections for those displaced by the community center at Prewett Park, said local resident Dee Vieira, who spearheaded the effort. Despite organized protests at Kiper Homes' Blue Ridge property by Friends of East Bay Owls, one-way doors were installed in the birds' burrows so that the owl families could not return to their nests. A 1992–1993 survey reported no breeding burrowing owls in Napa, Marin, and San Francisco counties, and only a few in San Mateo and Sonoma. The Santa Clara County population is declining and restricted to a few breeding locations, leaving only Alameda, Contra Costa, and Solano counties as the remnant breeding range. To assist the displaced Antioch owls in finding new homes a group of local residents and environmental group Friends of Marsh Creek Watershed constructed six artificial burrows at a designated burrowing owl habitat preserve in the hills north of Prewett Water Park.
Parks and trails
According to the Public Works Department of Antioch, Antioch is home to 31 parks covering a total of 310 acres (130 ha) with an additional 600 acres (240 ha) of city-owned open space. It also has 11 mi (18 km) of walking paths connecting communities to parks and schools.
Within its boundaries it has Contra Loma Regional Park, the Antioch/Oakley Regional Shoreline and Black Diamond Mines Regional Park, and the Mokelumne Coast to Crest Trail and Delta de Anza Regional Trail. According to the East Bay Regional Parks District, these three parks take up 6,493 acres (2,628 ha); approximately 38% of Antioch's total land area.
Just outside Antioch's city limit is the 2,024 acres (819 ha) Round Valley Regional Preserve.
Established in 1980, Antioch Dunes National Wildlife Refuge was the first national wildlife refuge in the country established for the purpose of protecting endangered plants and insects, specifically the Apodemia mormo langei known by the common name Lange's metalmark butterfly, Antioch Dunes evening primrose, and Contra Costa wallflower. It is located on the south shore of the San Joaquin River in Antioch. The refuge and a few acres of surrounding lands contain most of the remaining habitat for these three species and are all that remain of a nine kilometer stretch of sand dunes formed during glaciation periods.
The city has a municipal marina, along with other private marinas, boatyards, and yacht clubs. There is a public fishing pier in town, and another out near the Antioch Bridge.
There is fishing in the San Joaquin River along the Antioch/Oakley Regional Shoreline, located just upstream from Highway 160's Antioch Bridge (also known as Nejedly Bridge).
In late 2011, a lawsuit was filed by several community groups against local power plants to protect the Lange's metalmark butterfly and ensure the operators went through proper permitting processes.
2010
The 2010 United States Census reported that Antioch had a population of 102,372. The population density was 3,520.0 people per square mile (1,359.1/km2). The racial makeup of Antioch was 50,083 (48.9%) White, 17,667 (17.3%) African American, 887 (0.9%) Native American, 10,709 (10.5%) Asian (5.7% Filipino, 1.4% Chinese, 0.9% Indian, 0.7% Vietnamese, 0.2% Korean, 0.2% Japanese, 0.1% Laotian, 0.1% Pakistani, 0.1% Cambodian), 817 (0.8%) Pacific Islander, 14,310 (14.0%) from other races, and 7,899 (7.7%) from two or more races. Hispanic or Latino of any race were 32,436 persons (31.7%); 22.6% of Antioch is Mexican, 2.2% Salvadoran, 1.2% Nicaraguan, 1.2% Puerto Rican, 0.7% Peruvian, 0.4% Guatemalan, and 0.2% Cuban.
The Census reported that 101,708 people (99.4% of the population) lived in households, 404 (0.4%) lived in non-institutionalized group quarters, and 260 (0.3%) were institutionalized.
There were 32,252 households, out of which 14,664 (45.5%) had children under the age of 18 living in them, 17,010 (52.7%) were opposite-sex married couples living together, 5,718 (17.7%) had a female householder with no husband present, 2,295 (7.1%) had a male householder with no wife present. There were 2,384 (7.4%) unmarried opposite-sex partnerships, and 306 (0.9%) same-sex married couples or partnerships. 5,296 households (16.4%) were made up of individuals and 1,781 (5.5%) had someone living alone who was 65 years of age or older. The average household size was 3.15. There were 25,023 families (77.6% of all households); the average family size was 3.52.
The population was spread out with 28,807 people (28.1%) under the age of 18, 10,593 people (10.3%) aged 18 to 24, 27,459 people (26.8%) aged 25 to 44, 26,515 people (25.9%) aged 45 to 64, and 8,998 people (8.8%) who were 65 years of age or older. The median age was 33.8 years. For every 100 females there were 94.8 males. For every 100 females age 18 and over, there were 91.7 males.
There were 34,849 housing units at an average density of 1,198.3 per square mile (462.7/km2), of which 20,751 (64.3%) were owner-occupied, and 11,501 (35.7%) were occupied by renters. The homeowner vacancy rate was 2.7%; the rental vacancy rate was 8.2%. 64,284 people (62.8% of the population) lived in owner-occupied housing units and 37,424 people (36.6%) lived in rental housing units.
2000
As of the census of 2000, there were 90,532 people, 29,338 households, and 23,177 families residing in the city. The population density was 3,359.5 people per square mile (1,297.0/km2). There were 30,116 housing units at an average density of 1,117.6/sq mi (431.5/km2). The racial makeup of the city was 65.33% White, 22.12% Hispanic or Latino of any race, 9.75% Black or African American, 0.93% Native American, 7.40% Asian, 0.40% Pacific Islander, 9.23% from other races, and 6.97% from two or more races.
There were 29,338 households out of which 46.3% had children under the age of 18 living with them, 60.3% were married couples living together, 13.5% had a female householder with no husband present, and 21.0% were non-families. 15.9% of all households were made up of individuals and 5.4% had someone living alone who was 65 years of age or older. The average household size was 3.07 and the average family size was 3.42.
In the city, the population was spread out with 32.3% under the age of 18, 8.2% from 18 to 24, 32.4% from 25 to 44, 19.8% from 45 to 64, and 7.4% who were 65 years of age or older. The median age was 32 years. For every 100 females there were 96.0 males. For every 100 females age 18 and over, there were 92.0 males.
The median income for a household in the city was $60,359, and the median income for a family was $64,723. Males had a median income of $50,152 versus $34,203 for females. The per capita income for the city was $22,152. About 6.5% of families and 8.5% of the population were below the poverty line, including 11.3% of those under age 18 and 6.3% of those age 65 or over.
Top employers
According to the City's 2009 Comprehensive Annual Financial Report, the top employers in the city are:
Transportation
Antioch's primary surface transportation link is via the freeway State Route 4, both westward a half hour's drive to Interstate 80 and the road network of the Bay Area, or alternatively eastward to connect with Interstate 5 at the Central Valley city of Stockton, California. State Route 160 leads north from Highway 4, crossing the San Joaquin River via the Antioch Bridge and through the Delta to Sacramento.
Antioch is served by both the Antioch-Pittsburg Amtrak station, and access to Bay Area Rapid Transit (BART) is available at the Pittsburg/Bay Point Station in Pittsburg. Although public transportation agency Tri-Delta Transit is the predominant provider of public transportation in the Antioch area, County Connection bus #93X also serves Antioch going to John Muir Medical Center, Mitchell Park n' Ride, Railroad Castlewood, Delta Fair Sommersville and Hillcrest Park 'n Ride. This is in addition to the city's 50 cent a ride senior shuttle. However, due to budget cuts in 2011 it was proposed to eliminate their $275,000 subsidy for this program.
Commercial airports serving this area are:
Other nearby airports serving private aircraft are:
Byron Airport
Livermore Municipal Airport
Buchanan Field Airport
Arts, culture and science
Antioch currently has 4 Historic Places or Buildings on the National Register of Historical Places. The Black Diamond Mines, Roswell Butler Hard House, Riverview Union High School Building and the Shannon-Williamson Ranch.
El Campanil Theatre
The historic El Campanil Theatre opened on November 1, 1928, in downtown Antioch. It now presents a wide variety of entertainment opportunities including classic films, live theatre, concerts, symphony, ballet, comedy and is host to numerous local dance and community-based organizations such as the Antioch Rivertown Theatre Group.
Arts and Cultural Foundation of Antioch
The Arts & Cultural Foundation of Antioch organizes education in graphic arts, sculpture, pottery, and performance arts for various age groups. It also hosts the Saturday Summer Concert Series, Delta Blues Festival, Holiday De Lights along with other community events.
Antioch Historical Society Museum
Run by the Antioch Historical Society, the museum is located in the Riverview Union High School Building. This high school was the first high school constructed in Contra Costa County. It houses moving historical exhibits and offers tours of the grounds.
Lynn House Gallery
The Lynn House Gallery houses exhibits throughout the year, with an emphasis on providing opportunities for local artists.
Rivertown Art Center
Rivertown Art Center is housed in a historic bank building built in 1923. It is administered by the Arts & Cultural Foundation of Antioch and was created to allow local artists additional opportunities to exhibit their art and to conduct art classes.
ESPACE Academy
The ESPACE Academy is located within Deer Valley High School and includes a planetarium.
Contra Costa County Fairgrounds
The county fairgrounds are located in Antioch. The fairgrounds hosted the first two editions of the Genesis Super Smash Bros. tournament.
City Council
As of 2016, Antioch's City Council consists of:
Mayor Sean Wright,
Mayor Pro Tempore Lamar Thorpe,
Monica E. Wilson,
Lori Ogorchock, and
Tony G. Tiscareno.
The following people have been elected Mayor of Antioch since the city's incorporation:
Public safety
The city is protected by Contra Costa Fire and the Antioch Police Department.
Education
Public schools are run by the Antioch Unified School District, which consists of three high schools, four middle schools, and numerous elementary schools, and they follow by a single track schedule, with school starting in late August or early September and concludes in June. The three high schools are
Deer Valley High School.
Dozier-Libbey Medical High School
The four middle schools are:
Antioch Middle School
Park Middle School
Black Diamond Middle School
Dallas Ranch Middle School
The private schools are primarily religious. The private high schools are:
Heritage Baptist Academy (K-12)
Delta Christian High School
Cornerstone Christian Academy
Promised Land Christian High School.
The private primary and middle schools are:
Cornerstone Christian Academy,
Holy Rosary Elementary School
Hilltop Christian School
Kinder Care Learning Center
Antioch Christian School
Golden Hills Christian School
Great Beginnings Elementary School.
Antioch is also home to Western Career College, located on Lone Tree Way. Also Antioch has one school for CPR and First Aid Training, Event First Aid & Safety Services located at 201 G Street, 2nd and G streets.
Public libraries
The Antioch Library of the Contra Costa County Library is located in Antioch, across the street from Antioch Middle School.
Media
Antioch is served by the Antioch Press, published by Brentwood Press & Publishing Corporation. Antioch Press is a weekly newspaper that is published every Friday. The current circulation is just over 4,000.
Sports
Frank Beede, former offensive lineman for the Seattle Seahawks, now a coach at Freedom High School
Paul Blackburn, pitcher for the Oakland Athletics
T. J. Carrie, professional football player currently on the Oakland Raiders
David Douglas, professional mixed martial artist
Taiwan Jones, football cornerback and running back for the Oakland Raiders
Maurice Jones-Drew, former running back for the Jacksonville Jaguars
Mike Lucky, former tight end for the Dallas Cowboys
Gino Marchetti, former All-American for the Baltimore Colts
Aaron Miles, retired Oakland A's second baseman
Sterling Moore, football cornerback who played for the Dallas Cowboys
Jeremy Newberry, former center for the San Francisco 49ers and San Diego Chargers
Jeff Pico, pitching coach for the Cincinnati Reds and former Chicago Cubs pitcher
Evan Pilgrim, former offensive guard in the National Football League
Ron Pritchard, former football linebacker and professional wrestler, played nine seasons with the Houston Oilers and the Cincinnati Bengals
Alex Sanchez, MLB pitcher for the Toronto Blue Jays in 1989 and All-Pac-10 standout at UCLA
Gary Sheide, a former football quarterback for Brigham Young University
Larry Silveira, a professional golfer who played on the PGA Tour and the Nationwide Tour
T. J. Ward, football strong safety for the Denver Broncos
Miscellaneous
Chuck Billy, lead singer of metal band Testament
Jamey Blaze, musician, record producer and songwriter
Johnny Burke, lyricist
Donovan Cook, film director and animator famous for creating 2 Stupid Dogs
Mario "Mars" Delgado, national hip-hop recording artist, actor and entrepreneur known for his brand of horrorcore rap music.
Carmen Dragon, conductor, composer and arranger; father of Daryl Dragon of the 1970s pop music duo Captain & Tennille
Remo Jacuzzi, president of Jason International Company and a third-generation member of the family that founded Jacuzzi Brothers
Leah Laviano, Miss Mississippi USA in 2008
John Marsh, Builder of Marsh's Landing and instrumental in achieving California statehood.
Lori McCreary, film producer and President of the Producers Guild of America
Kevin Pereira, former co-host of G4's Attack of the Show!
Mark L. Schneider, the 15th director of Peace Corps (1999–2001)
Tom Torlakson California Superintendent of Public Education
Jerome R. Waldie, former United States Representative
Fraternal orders
Antioch, Brentwood Masonic Lodge #175, Established 1865
Fraternal Order of Eagles, Antioch Aerie No. 785, established September 1, 1904.
Improved Order of Red Men, related to the Sons of Liberty, the group that participated in the Boston Tea Party.
Independent Order of Odd Fellows
Antioch Encampment No. 114, I. O. O. F., was founded on October 9, 1908
Mizpah Rebekah Lodge, instituted June 28, 1888. The Mizpah Lodge is one of the prominent social as well as fraternal societies of the city.
San Joaquin Lodge No. 151 established January 9, 1869. Located on the corner of H and Second Street, this lodge is one of the largest and most important in Contra Costa County.
Loyal Order of Moose, Antioch Lodge No. 1612, organized in February, 1915.
Native Sons of the Golden West, General Winn Parlor No. 32 established July 26, 1884. Every year since its organization it has held a grand masque ball, which has become one of the principal social events of the year. For the last eight years this parlor has given an annual amateur theatrical performance, the entire proceeds being donated to the Homeless Children Fund.
Young Men's Institute
The Portuguese groups, Portuguese Union of the State of California, UPPEC, IDES, and SPRSI.
Sister cities
Chichibu, Japan, since September 16, 1967
Lázaro Cárdenas, Mexico
References
Antioch, California Wikipedia
(Text) CC BY-SA