Origin

London, England




Education

Charterhouse School


Name

Anthony Phillips




Years active

1967–present








Also known as

AntThe VicarVic Stench




Born

23 December 1951 (age 71) (

1951-12-23

)


Genres

Progressive rock, folk, neo-classical, soundtrack


Instruments

Guitar, keyboards, vocals, bass guitar, dulcimer, bouzouki, cello, double bass, drums, percussion




Labels

VirginVoiceprintHit & RunVertigoRCAAristaPassport




Role

Multi-instrumentalist · anthonyphillips.co.uk




Albums

The Geese and the Ghost, Private Parts and Pieces, Wise After the Event, Harvest of the Heart, Invisible Men


Profiles




Facebook




Music group

Genesis (1967 – 1970)

Anthony phillips deep in the night 1977 demo
Anthony Edwin Phillips (born 23 December 1951) is an English musician, songwriter and singer who gained prominence as the founder member and lead guitarist in the English rock band Genesis, which formed in 1967. After Phillips recorded From Genesis to Revelation and Trespass with the band, he left in July 1970 and learned to play more instruments before he began a solo career.
Contents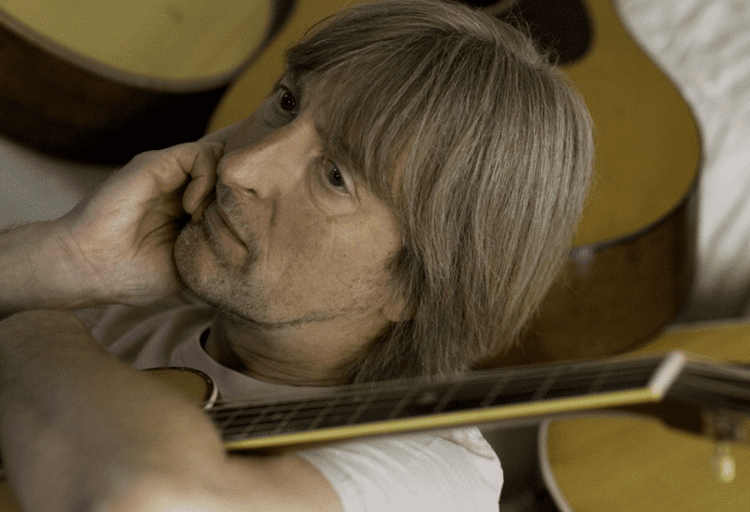 Phillips released his first solo album, The Geese & the Ghost, in 1977. He continues to release solo albums, including further solo albums, television and film music, collaborations with several artists, and compilation albums of his recordings.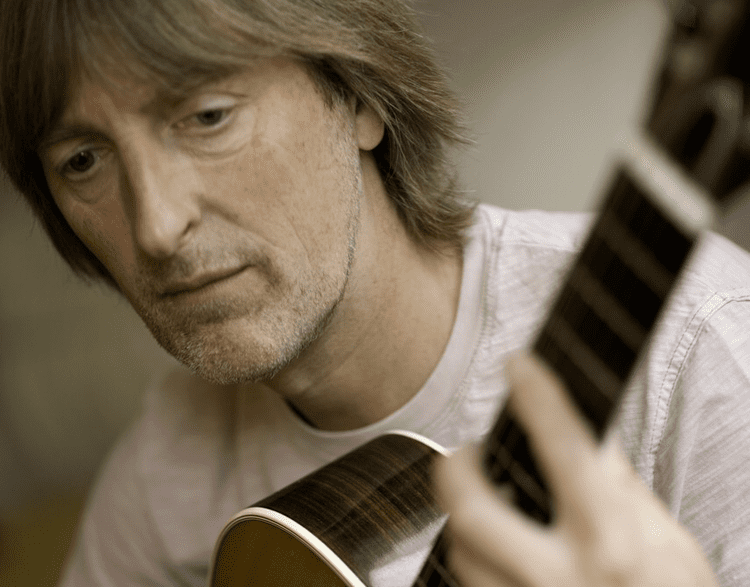 Anthony phillips interview 2010 genesis
Biography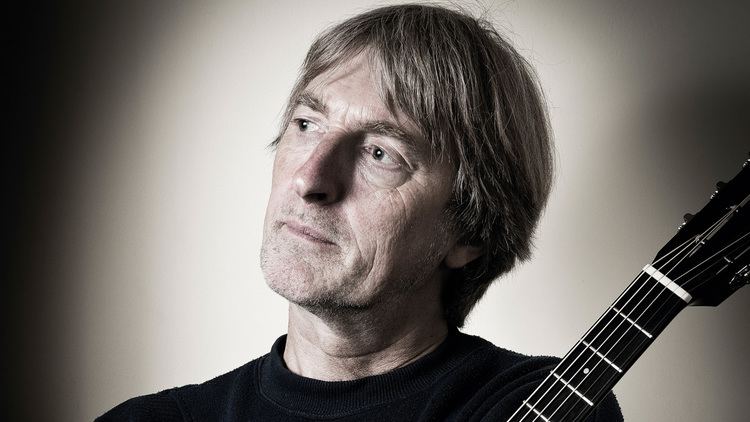 Genesis's first album after Phillips's departure, Nursery Cryme, featured two songs which were holdovers from the days when Phillips was in the band: "The Musical Box" (originally called F#) and "The Fountain of Salmacis".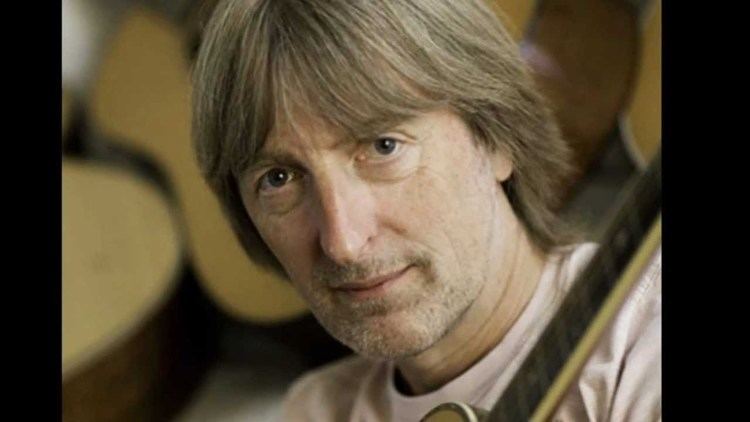 After leaving Genesis, Phillips studied classical music (especially classical guitar) and made recordings in collaboration with Harry Williamson, Mike Rutherford and Phil Collins, among others. He played the keyboards on the demos for Peter Gabriel in 1976. His first solo album, The Geese and the Ghost, was issued in 1977.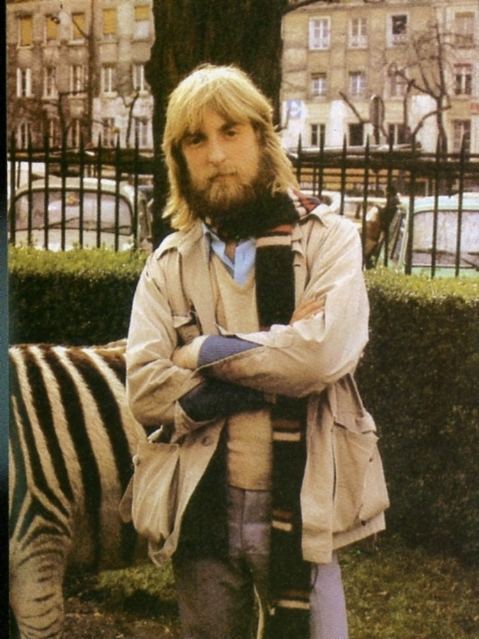 He released his second album, Wise After the Event, in 1978. This was followed the next year by Sides. Both of these albums were produced by Rupert Hine and were intended to reach a mainstream audience, though neither album was successful in that regard.
In its initial release in the UK, Sides was accompanied by a more experimental album entitled Private Parts and Pieces; in the US and Canada the two albums were issued separately. Private Parts and Pieces II: Back to the Pavilion followed the next year, and several further sequels were issued in the 1980s and 1990s.
Phillips began writing material with Andrew Latimer of Camel in 1981, and was a featured performer on that band's album, The Single Factor (released in 1982).
Phillips released a mainstream pop album entitled Invisible Men in 1983. He later claimed that this project went "horribly wrong" as a result of commercial pressures, and would subsequently eschew mainstream success in favour of more specialised material.
Since leaving Genesis, Phillips has remained continuously involved in a variety of musical projects, including extensive soundtrack work in England often for the label Atmosphere, part the Universal Music Group. In the mid-1990s, he released an album entitled The Living Room Concert, which featured solo acoustic versions of his earlier material. He also provided archival material for the first Genesis box set, Genesis Archive 1967–75, released in 1998.
Several of his albums feature artwork by Peter Cross.
In 2008, the first Anthony Phillips biography, The Exile, by journalist Mario Giammetti, was published in Italy (Edizioni Segno).
Harvest of the Heart, a 5-CD Box Set chronicling Phillips' solo career and collaborations was released in 2014.
Genesis
From Genesis to Revelation (1969)
Trespass (1970)
Genesis Archive 1967–75 (1998)
Solo albums
The Geese and the Ghost (1977)
Wise After the Event (1978)
Private Parts and Pieces (1978)
Sides (1979)
Private Parts and Pieces II: Back to the Pavilion (1980)
1984 (1981)
Private Parts and Pieces III: Antiques (1982) with Enrique Berro Garcia
Invisible Men (1983) with Richard Scott
Private Parts and Pieces IV: A Catch at the Tables (1984)
Private Parts and Pieces V: Twelve (1985)
Private Parts and Pieces VI: Ivory Moon (1986)
Private Parts and Pieces VII: Slow Waves, Soft Stars (1987)
Tarka (1988) with Harry Williamson
Missing Links Volume One: Finger Painting (1989)
Slow Dance (1990)
Private Parts and Pieces VIII: New England (1992)
Sail the World (1994)
Missing Links Volume Two: The Sky Road (1994)
Gypsy Suite (1995) with Harry Williamson
The Living Room Concert (1995)
The Meadows of Englewood (1996) with Guillermo Cazenave
Private Parts and Pieces IX: Dragonfly Dreams (1996) with Enrique Berro Garcia
Missing Links Volume 3: Time and Tide (1997) with Joji Hirota
Live Radio Sessions (1998) with Guillermo Cazenave
Private Parts and Pieces X: Soirée (1999)
Radio Clyde (2003, Recorded in 1978)
Field Day (2005)
Wildlife (2007) with Joji Hirota
Missing Links Volume IV: Pathways & Promenades (2009)
Ahead of the Field (2010)
Seventh Heaven (2012) with Andrew Skeet
Private Parts and Pieces XI: City of Dreams (2012)
Compilations
Harvest of the Heart (1985)
Anthology (1995)
Legend (1997) [Released in Argentina only]
Archive Collection Volume I (1998)
Legend (1999) [Different release from above]
Soft Vivace (2002)
Soundscapes (2003)
Archive Collection Volume II (2004)
Harvest of the Heart: An Anthology (5 CD box set, 2014)
Private Parts & Pieces I - IV (5 CD box set, 2015)
Private Parts & Pieces V - VIII (5 CD box set, 2016)
Guest appearances
Mike Rutherford: Smallcreep's Day (1980)
Camel: The Single Factor (1982)
Iva Twydell: Duel (1982)
Asha (Denis Quinn): Open Secret (1987)
Asha (Denis Quinn): Mystic Heart (1989)
Asha (Denis Quinn): Amadora (1991)
David Thomas & Ronnie Gunn: The Giants Dance (1996)
Mother Gong: Battle of the Birds (2004)
ProgAID: All Around The World (2004)
John Hackett: Another Life (2015)
Anna Madsen: Efflorescence (2016)
References
Anthony Phillips Wikipedia
(Text) CC BY-SA