Andrew Latimer (17 May 1949, Guildford, Surrey, England) is an English musician and composer who is a founding member of the progressive rock band Camel. Best known as a guitarist and singer, Latimer is a flautist and keyboardist as well.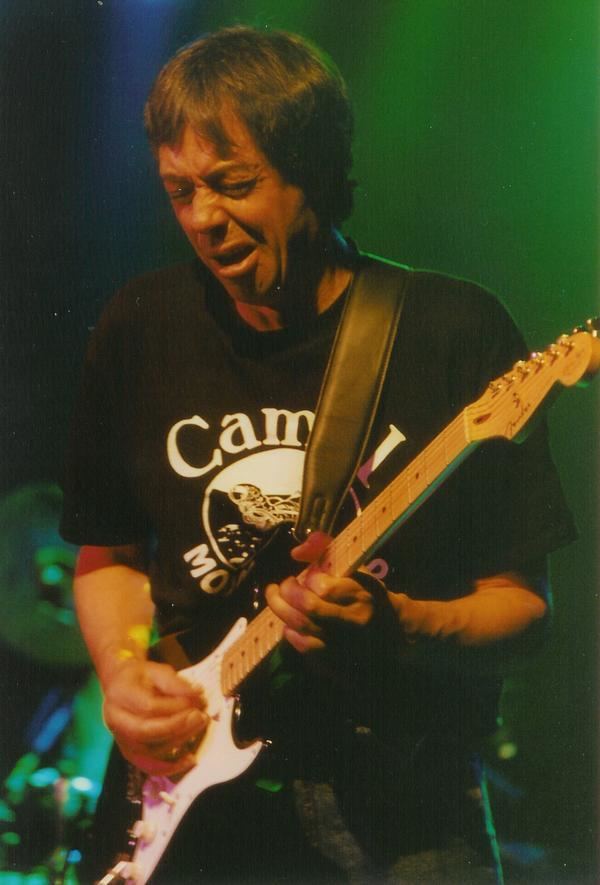 Latimer's most common guitar of choice is a Gibson Les Paul, but he is also known for playing Fender Stratocasters and other guitars. From the 1990s onward, he also played a Burny Super Grade, an 80s copy of the Gibson Les Paul Model. The amplifiers he uses range from Fender, Vox, and Marshall.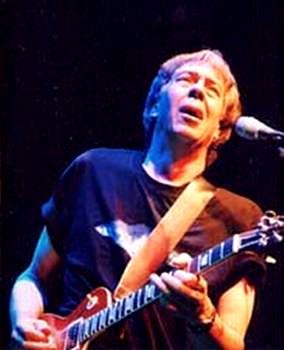 He established a music production named Camel Productions which released Camel's new albums: Dust And Dreams (1991), Harbour of Tears (1996), Rajaz (1999) and A Nod and a Wink (2002).
In May 2007, Susan Hoover, Latimer's wife, announced through the Camel Productions website and newsletter that Latimer had suffered from a progressive blood disorder polycythaemia vera since 1992, which had later progressed to myelofibrosis. This was part of the reason why Camel ceased extensive touring. In late 2007, he underwent a bone marrow transplant. As of September 2008, he was back home and finally recovering his strength, even considering the possibility of a smaller-scale tour in the future.
After an extended absence, news regarding Latimer came via a blog from David Minasian, who has directed several Camel video productions over the years. Minasian released his album, Random Acts of Beauty, in August 2010. Latimer's health had progressed to the point that he contributed guitar solos, and vocals to the album's opening track, "Masquerade".
In October 2013, Camel returned to touring for the "Retirement Sucks" tour, playing the Snow Goose in its entirety, the album having been re-recorded earlier in the year. The re-recording remains remarkable faithful to the original, but includes some minor rearrangements and some extended sections. Due to nearly all venues selling out, they added a second half to the tour in early 2014. A live DVD, "In From The Cold" was released, recorded at the Barbican Centre London. The second half of the tour featured Ton Scherpenzeel on keyboards, as Guy Leblanc had become seriously ill.
No touring was undertaken for the rest of 2014 as Latimer had a knee replacement, but he recovered and went on to tour with Camel in 2015.
Marillion guitarist Steve Rothery has cited Latimer as one of the biggest influences on his playing.
Latimer received a Lifetime Achievement award in the 2014 Progressive Music Awards.