Chinese name

許鞍華 (traditional)




Role

Actress




Name

Ann Hui





Years active

1979 - present




Chinese name

许鞍华 (simplified)







Born

23 May 1947 (age 76) Anshan, Liaoning (

1947-05-23

)


Awards

Hong Kong Film Award for Best Director


Nominations

Golden Lion, Grand Jury Prize, Silver Lion for Best Director, Golden Rooster Award for Best Director


Movies

The Golden Era, A Simple Life, Boat People, The Way We Are, Summer Snow




Similar People

Deanie Ip, Tang Wei, Tsui Hark, Andy Lau, Wang Zhiwen


Profiles




Twitter




Education

University of Hong Kong

Director ann hui completes tin shui wai diptych
Ann Hui On-Wah, MBE (traditional Chinese: 許鞍華; simplified Chinese: 许鞍华; pinyin: Xǔ Ānhuá; Hepburn: Kyo Anka; born 23 May 1947) is a Hong Kong film director, producer, screenwriter and actress. She is one of the most critically acclaimed Hong Kong New Wave filmmakers. She is known for her films about social issues in Hong Kong.
Contents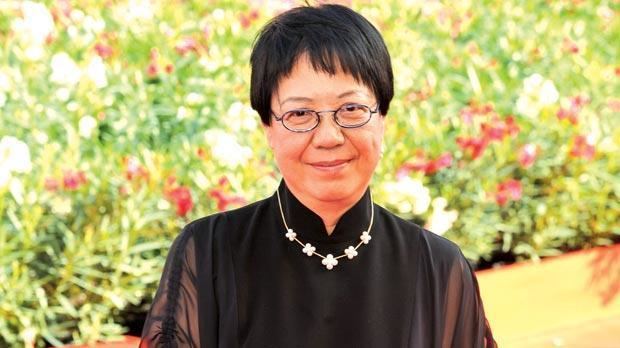 Hui has won numerous awards for her films, including, Best Director and Best Picture at the Hong Kong Film Awards, and Best Film at the Asia Pacific Film Festival. She was honored for her lifetime accomplishments at the 2012 Asian Film Awards.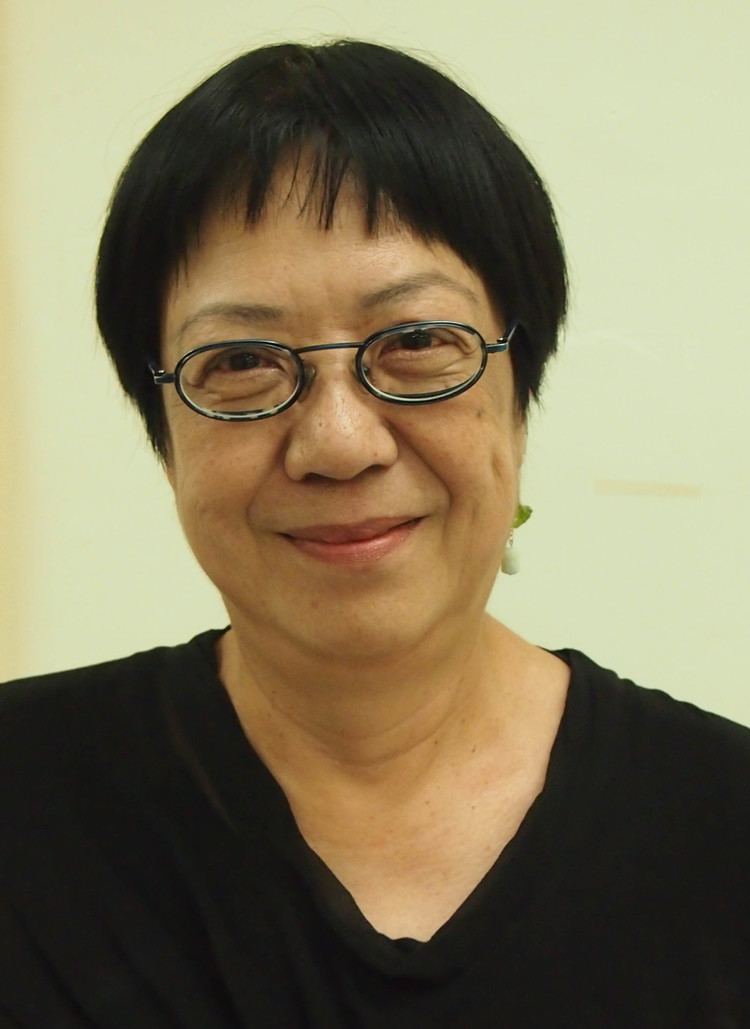 Ann Hui's 'Our Time Will Come' wins big at this year's Hong Kong Film Awards
Early life and education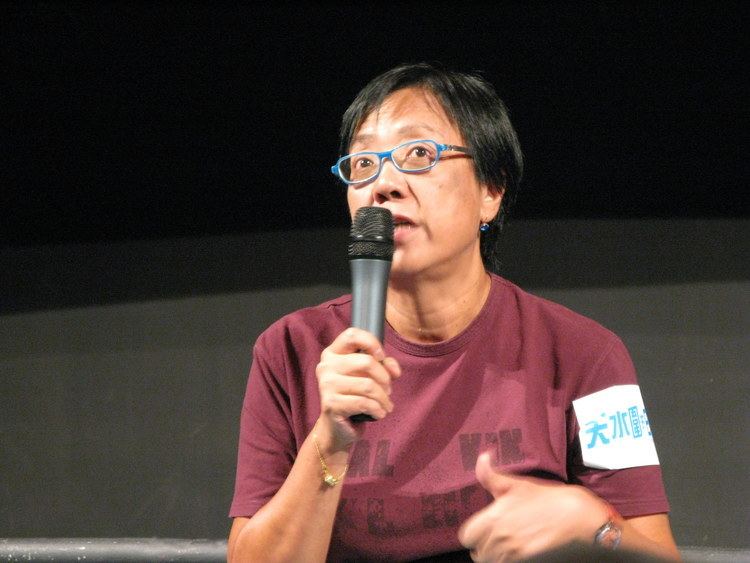 On 23 May 1947, Ann Hui was born in Anshan, Liaoning province, Manchuria to a Chinese father and a Japanese mother. In 1952, she moved to Macau, then Hong Kong at the age of five and attended St. Paul's Convent School. Hui then received a Masters in English and comparative literature at the University of Hong Kong until 1972 and later, studied at the London Film School for two years. Before receiving her degree, Hui studied and did her thesis on the works of Alain Robbe-Grillet, a French writer and filmmaker.
Career
When Hui returned to Hong Kong after her stay in London, she became the assistant to the prominent Chinese film director, King Hu. Her breakthrough directorial work began with several drama series and short documentaries on 16mm for the Television Broadcasts Limited (TVB) television station. During 1977, Hui produced and directed half a dozen films for the Independent Commission Against Corruption (ICAC), a Hong Kong organization created to clean up government misconduct. Two of these films were so controversial that they had to be banned from airing. A year later, Hui directed three episodes Below the Lion Rock, which depicts the lives of people from Hong Kong, under the public broadcasting station, Radio Television Hong Kong (RTHK). The most recognized episode of Hui's is Boy from Vietnam (1978), which is the start of her "Vietnam trilogy."
After a few years in the television industry, Hui finally directed her first feature-length film, The Secret (1979). In the 1980s, Hui's career was growing on the international cinema circuit. The most popular films for that time were Eastern variations of Hollywood oriented gangster and action films. But Hui did not follow the trend and preferred to create more personal films. Many of her best films involved themes pertaining to cultural displacement. In particular, her central characters are often individuals who are forced to relocate to another country and shown to be struggling and learning to survive. Hui tends to explore the characters' reactions to different environments and their responses to their return home. Her best known works, which fall under this category, are The Story of Woo Viet (1981) and Boat People (1982) – the remaining two parts of her "Vietnam trilogy." Although Hui has directed some generic films, another common theme she works with is family conflict, such as in the film My American Grandson (1990).
One of her most personal work is Song of the Exile (1990), a semi-autobiographical film. The film depicts the story of a young woman, Cheung Hueyin returning to Hong Kong for her sisters wedding after studying film in London for a couple of years. Hueyin and her mother, who is Japanese, do not seem to have a steady relationship. But as the film follows Hueyin's journey to her mother's hometown in Japan, Hueyin and her mother are forced to reexamine each other's relationship, as both have experienced the issue of being uprooted from one's own country.
In the 1990s, Hui's work began to target more commercialized films. Her directing career has slowed down a bit, as she focused more on behind-the-scenes work for other filmmakers. However, the theme of displacement is still recurrent in most of her works. During the mid-1990s, Hui tried to start up a film project about the Tiananmen Square massacre and the reactions of Hong Kong citizens. But the project was never made due to the lack of investments and funding. The term Tiananmen Square massacre is no longer in use by the Chinese government, as it portrays a harsher image of the incident. It is now more recognized as the Tiananmen Square protests or the June Fourth Incident. Throughout her career, Hui has often taken chances to develop more intense and ambitious films, while making a name for herself.
Hui has said in an interview about her desire to work on more socially conscious projects. She was aware of the difficulties in finding such projects that would both "attract investors as well as appeal to the public." Her goal was to "present something that is watchable and at the same time attractive" and allow the public to analyze the social issues involved. Although Hui is best known for making controversial films, the interview, in particular, was describing the horrors of increased crime and unemployment rates in Tin Shui Wai, Hong Kong. The two films of Hui's that focus on these issues are The Way We Are (2008) and Night and Fog (2009), while maintaining a motif of displacement.
Transition from television to film
Hui left television in 1979, making her first feature The Secret, a mystery thriller based on real life murder case and starring Taiwanese star Sylvia Chang. It was immediately hailed as an important film in the Hong Kong New Wave. The Spooky Bunch (1981) was her take on the ghost story genre, while The Story of Woo Viet (1981) continued her Vietnamese trilogy. Hui experimented with special effects and daring angles; her preoccupation with sensitive political and social issues is a recurrent feature in most of her subsequent films. Boat People (1982), the third part of her Vietnamese trilogy, is the most famous of her early films. It examines the plight of the Vietnamese after the Vietnam War.
In the mid-1980s Hui continued her string of critically acclaimed works. Love in a Fallen City (1984) was based on a novella by Eileen Chang, and the two-part, ambitious wuxia adaptation of Louis Cha's first novel, The Book and the Sword, was divided into The Romance of Book and Sword (1987) and Princess Fragrance (1987). 1990 saw one of her most important works to date, the semi-autobiographical The Song of Exile. The film looks into the loss of identity, disorientation and despair faced by an exiled mother and a daughter faced with clashes in culture and historicity. As in the film, Hui's own mother was Japanese.
Post-hiatus work
After a brief hiatus in which she returned briefly to television production, Hui returned with Summer Snow (1995), about a middle-aged woman trying to cope with everyday family problems and an Alzheimer-inflicted father-in-law. In 1996, she was a member of the jury at the 46th Berlin International Film Festival.
Eighteen Springs (1997) reprises another Eileen Chang novel. Her Ordinary Heroes (1999), about Chinese and Hong Kong political activists from 1970s to the 1990s, won the Best Feature at the Golden Horse Awards.
In 2002, her July Rhapsody, the companion film to Summer Snow and about a middle-aged male teacher facing a mid-life crisis, was released to good reviews in Hong Kong and elsewhere. Her film, Jade Goddess of Mercy (2003), starring Zhao Wei and Nicholas Tse, was adapted from a novel from Chinese writer Hai Yan.
In 2008, Hui directed the highly acclaimed domestic drama, The Way We Are, which was then followed up by Night and Fog. In an interview with Muse Magazine, Hui explains how she sees the two films as about something uniquely Hong Kong: '(on Night and Fog) I think that this film can represent something; it can express a kind of feeling about the middle and lower class, and maybe even Hong Kong as a whole. Everyone can eat at McDonald's or shop at malls. That's a way of life, but spiritually, there's dissatisfaction, especially with families on welfare. They don't really have any worries about life, but there's an unspeakable feeling of depression.'
A Simple Life (2011) premiered at the 68th Venice International Film Festival where it was nominated for the Golden Lion. The film centers around the relationship of two characters, Ah Tao (Deanie Ip) and Roger (Andy Lau). It is not a love story, but rather a tale about a master and his long-time servant and was based on the relationship producer Roger Lee had with his servant. The film was chosen as Hong Kong's submission to the Academy Awards but did not make the shortlist.
Hui's 2014 film The Golden Era premiered Out of Competition at the 71st Venice International Film Festival. The film was a biopic based on the lives of writers Xiao Hong and Xiao Jun. Tang Wei and Feng Shaofeng starred.
As actress
Ann Hui has appeared mostly in cameo roles in several films:
Love Massacre (1981)
Winners and Sinners (1983) - Fast food clerk
Summer Snow (1995) - Neighbour
Somebody Up (1996) .... Teacher
Who's the Woman, Who's the Man? (1996)
The River (1997) - Director
Jiang hu: The Triad Zone (2000)
Merry-Go-Round (2001)
Forever and Ever (2001)
Fighting to Survive (2002)
My Name Is Fame (2006) - Film director
Simply Actors (2007)
Echoes of the Rainbow (2010) - Kindergarten teacher
Our Time Will Come (2017) - Interviewer
References
Ann Hui Wikipedia
(Text) CC BY-SA