Angelique Rockas is the South African Greek London based actress, who with her company Internationalist Theatre (initially called New Internationalist Theatre ) instigated multi-racial and multi-national theatre productions in the London of the 1980`s, beginning with a revival of The Balcony by Jean Genet. In a letter of support Athol Fugard endorses the formation of "internationalist theatre" and accepts to be a member of the company`s advisory board. Madeleine Jay in her BBC French Service (part of BBC World Service ) broadcast review of The Balcony affirms the value of an internationalist theatre. Michelene Wandor in her preview for Time Out of the company`s performance of Griselda Gambaro`s The Camp describes the company`s "internationalist casting policy " as an "exciting risk". Interviews with Rockas in print and online about the founding of Internationalist Theatre were published in Eleftherotypia, The National Herald, Vogue Mexico, Dagens Nyheter, the Cape Argus, The South African, Hellenism.net, and The Greek Reporter.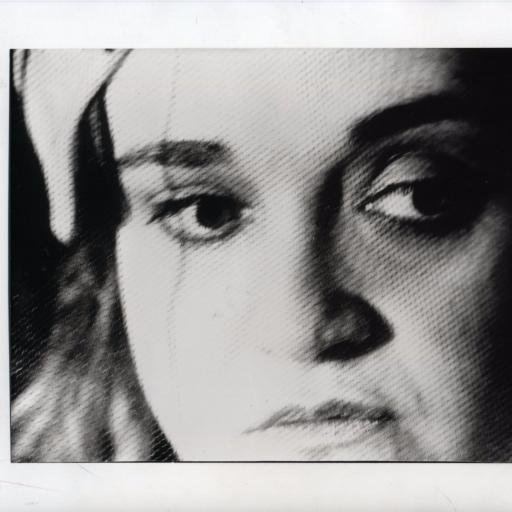 As a stage actress, Rockas first came to public attention for her portrayal of the roles of Emma in Griselda Gambaro`s The Camp, "encarna magistralmente el dificil papel de Emma", BBC Latin American Service (now BBC Mundo); Tom Vaughan of The Morning Star described her performance as `searing` and of `great power`; Jenny Vaughan of Spare Rib as `stunning` and `electrifying`; as Euripides`s Medea (play), Ned Chaillet, writing for The Times was struck by the wrath of Medea erupting in "the dangerous passions of Angelique Rockas ", and Rosemary Say of The Sunday Telegraph lauded Rockas` performance as "fiercely agile "; Camden Scanner declares "Angelique Rockas in the central part gives us a barefoot performance of great power",;[Link to Live performance of Angelique Rockas as Medea ]; in the title role of August Strindberg `s Miss Julie her portrayal impresses not only for the "huge dimensions of the character" suggested, but also "Ms Rockas` performance adds profundity and power .. most original performance", Jo Stanley of the Morning Star.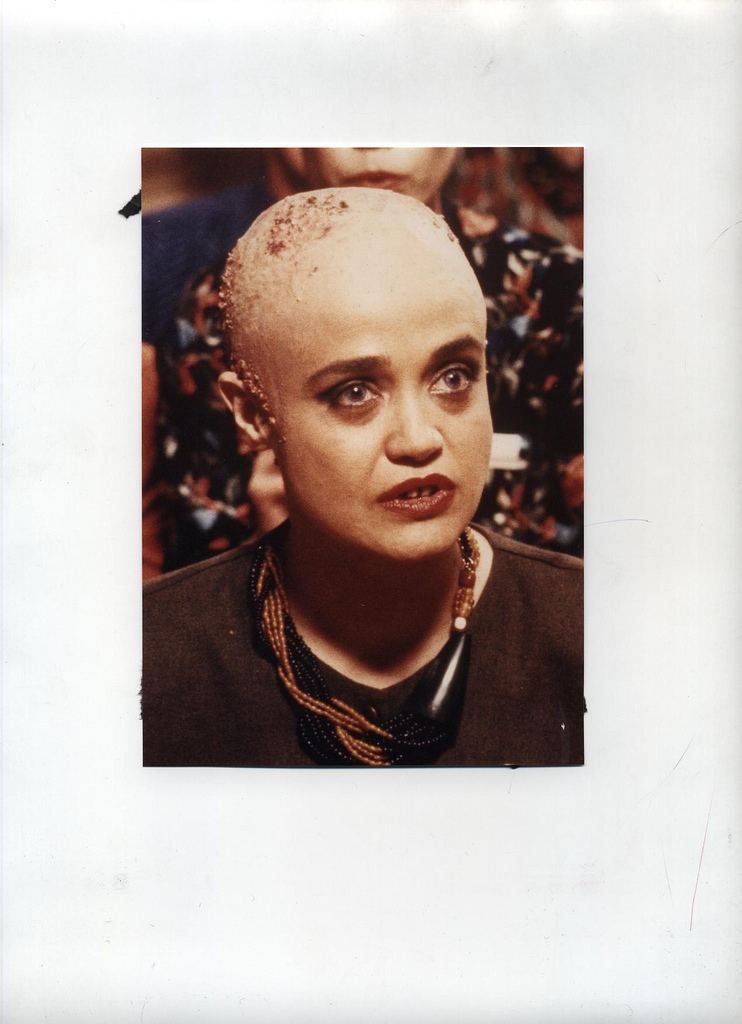 On film and television Rockas is known for her roles in The Witches directed by Nicolas Roeg as Henrietta, as Nereida in Oh Babylon! directed by Costas Ferris and in Peter Hyams`s Outland as the Maintenance woman; in Greece she has played the lead role, Ms Ortiki in Thodoros Maragos`s television series Emmones Idees, with Vangelis Mourikis as Socratis.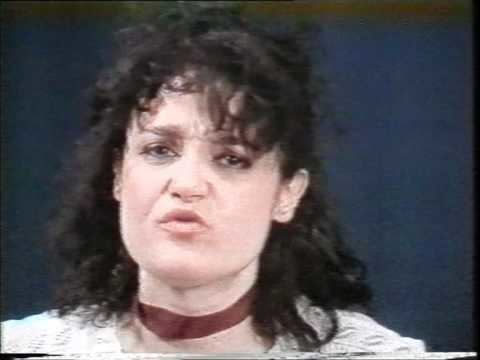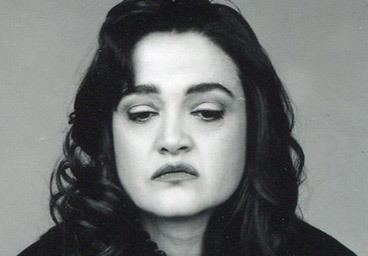 Rockas was educated at St Dominic's Catholic School for Girls, Boksburg, where she first met the future ANC freedom fighter and Minister for Health Barbara Hogan, a year younger than her . After matriculating, she attended the University of Witwatersrand studying for majors in English Literature and Politics and where she renewed her acquaintance with Hogan. Her political studies were cut short when the local Nationalist party MP, having seen a photograph of her at the picket line of a Wits University anti-apartheid protest on the front page of the Gauteng Star newspaper, made an ominous telephone call to her parents and expressed his surprise to find out that their daughter was against the country's apartheid government.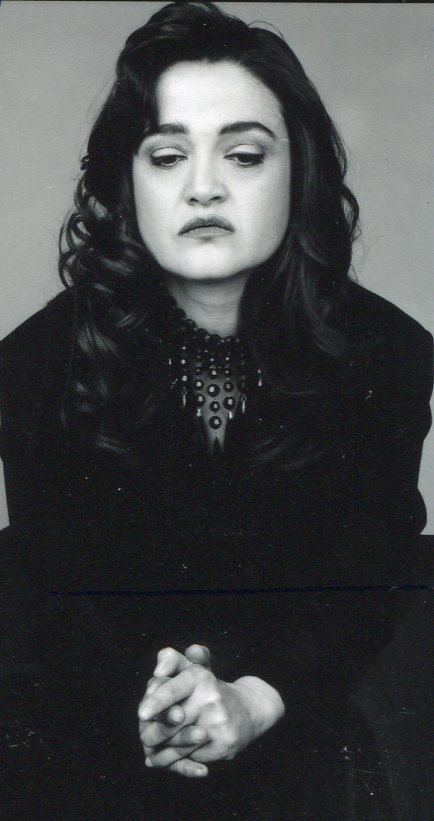 Her next appearance on the front page of the Star was under very different circumstances; as one of a group of debutantes raising funds for SAHETI, one of the internationally acknowledged Greek schools outside Greece. She wore this same dress (shown in the Star photograph) for her portrayal of Miss Julie later in the Internationalist Theatre London production of Miss Julie in 1984.
In her third year at Wits, Rockas participated in a March 25 Greek War of Independence Poetry Celebration with George Bizos the `legendary` Greek South African lawyer who was Mandela`s defence attorney, and would in the future be one of the lawyers drafting South Africa's new Constitution. Bizos would serve as an inspirational role model in Angelique`s future founding of Internationalist Theatre. In later years, from London, Rockas would send Bizos a book on EU law for his Legal Resources Centre (vide: reference for response).
After graduating from Wits with a BA honours degree in English literature and a major in philosophy, Rockas went on to do an acting course at the Drama School of the University of Cape Town, under the direction of Prof. Robert Mohr, with Reza de Wet and Vincent Ebrahim as contemporaries. At the same time as obtaining her Equity card for her role in a SABC (South African Broadcasting Corporation ) short on The Waste Land by T. S. Elliot, she registered for an MA on Restoration Comedy with special reference to the aside with UNISA. In the end however,armed with a reference letter from South Africa's great Afrikaans actor Cobus Rossouw(vide: Afrikaans language Wikipedia) she decided in the end to leave South Africa for the United Kingdom,
In London Rockas began acting under the direction of George Eugeniou at Theatro Technis, where apart from participating in Greek classics like Medea (play) which according to Tom Vaughan of The Morning Star was a " production fit to stand beside the National's (The National Theatre) Oresteia" and playing Io in a politically charged production of Prometheus Bound by Aeschylus , described by Jim Hilley of Time Out as "an indictment of the Greek Junta ... made to harrowing effect ", Aristophanes `s Lysistrata and a modern adaptation The Knights, (Oh Democracy!), she also performed under the name of Angeliki ( her Greek baptismal name) Rockas, in dual language productions (Greek/English) based on improvisations about issues that touched the Greek Cypriot community. The plays included Dowry with Two White Doves, Afrodite Unbound, A Revolutionary Nicknamed Roosevelt, Ethnikos Aravonas, and Greek language only performance of Kato apo tis Keratsies, and Don Kamillo. Angelique`s first UK press interview about her work with George Eugeniou and Theatro Technis was with Parikiaki Haravgi(now Parikiaki) in August 1980.
In between her work with Theatro Technis Rockas performed Lady Macbeth in Shakespeare`s Macbeth at the Tramshed, Woolwich.
Angelique Rockas`s first venture into theatre production was setting up New Theatre
in November 1980 to stage a performance of 'Tis Pity She's a Whore by John Ford, and in which she played the lead part of Annabella. She financed the production herself and enlisted Declan Donnellan to direct the play, without a sub-plot and in modern dress, to be performed at London`s Half Moon Theatre and Theatre Space. The inspiration on how to tackle the Tis Pity production came from Tadeusz Kantor's production of 'Wielopole, Wielopole ', being performed at London`s Riverside Studios, where their first meeting took place. The production was designed by Nick Ormerod. Tis Pity was received favourably by Lindsay Anderson.
In April 1981, Rockas founds Internationalist Theatre to create a multi-racial and multi-national theatre company for actors living in London of any racial or national background, of any accent, performing drama classics as well as contemporary works not especially written for multi-racial and multi-national casts, and described by Ann Morey the BBC Latin American (now BBC Mundo) broadcaster as a theatre company "transcending racial and cultural barriers".
The ground breaking productions by Internationalist Theatre under the stewardship of Rockas include: The Balcony by Jean Genet (June 1981); the first British premiere of any work by Latin America`s great woman dramatist Griselda Gambaro , and in this instance that of 'The Camp' (October 1981); Mother Courage and Her Children by Bertolt Brecht (March 1982); the British premiere of Liola by Luigi Pirandello (July 1982) directed by Fabio Perselli who also did the translation; the British premiere of In the Bar of a Tokyo Hotel by Tennessee Williams (May 1993); Miss Julie by August Strindberg (January 1994); and Enemies by Maxim Gorky a production with Ann Pennington (March 1985). All these productions are listed on Wikipedia under either the authors of the plays, or the titles of the plays.
Apart from pioneering multi-racial and multi-national drama productions in London, Internationalist Theatre can, as Nicholas de Jongh in his Guardian review of the company`s performance of Pirandello `s 'Liola' points out, be given credit for staging dramatists like Pirandello, Genet, Tennessee Williams who belong to "the continental, non-realistic, symbolically orientated drama of this century (20th) and..proved most uncongenial to the tunnel visioned repertoire builders".
In her role as artistic director, Rockas also sought to establish contact with South African dramatists of colour like Adam Small for possible theatre collaboration, and commissioned an English language translation of Monologues on Phaedra and Iphigenia by the Greek poet Yiannis Ritsos from the South African Greek writer Mary Limberis.
Internationalist Theatre was granted Charity status in 1986.
Rockas works on her own film projects with Contemptus Mundi Films, and collaborates on projects that are of moral or political significance; for a particular instance vide: the Archives section below under BFI for Julie Christie `s 6 page response to Rockas`s Kosovo and break-up of Yugoslavia film project, which she put on hold as a result of Ms Christie`s letter.
APGRD archives, Classics Centre at University of Oxford Angelique Rockas performance of Medea, also on Wikipedia under Medea _play
APGRD archives, Classics Centre at University of Oxford Angelique Rockas in Prometheus Bound, also on Wikipedia
Scottish Theatre Archive (digital) at the University of Glasgow Library Angelique Rockas Archive
BFI Archive Angeliuqe Rockas Archive: Correspondence with great film directors including: Elia Kazan, Derek Jarman, Lindsay Anderson, Costas Gavras, and with actress Julie Christie about Yugoslavia/Kosovo film project
George Bizos File
[1][2] Nicolas Roeg file
Lindsay Anderson File
Derek Jarman File
Joan Littlewood Letter about her attempts to create an International Theatre
Dame Elizabeth Hill (linguist) legendary University of Cambridge Professor , Letter to Angelique adressed in her family pet name `Koula`
Angelique Rockas File: Visual Archive of theatre work, film work , and projects
Rockas has resumed her activism, campaigning for Greece to be treated with respect by the European Union; for women's educational and financial rights; and as a polemicist against war via the groups she has created and curates on LinkedIn and her Twitter account.
Rockas is compiling her own archives: 1) on the Bolshevik USSR coup inflicted on the Slavs , the subsequent holocaust of Slavs, and the attack on Russian Orthodox Christianity; 2) on the countries involved in fueling terrorism in the former Yugoslavia/Kosovo, the Caucasus; and the Middle East; 3) on the Nato bombing of Serbian Orthodox Monasteries in Kosovo.
Rockas is an Orthodox Christian. She has two sisters, Dimitra, a Greek language academic and researcher in Orthodox Christian Iconography, and Georgina, an artist/craftswoman and designer. To commemorate the death of her mother Stavroula Kotsaki Rockas, she commissioned an Orthodox mural of the Theotokos and the Christ Child, located above the Iconostasis in the village church of Kalamara (Messinia Greece), the birthplace of her mother.