In his final years, Cunanan had lived as a hustler, who befriended wealthy older men and spent their money (or used their credit cards) to impress acquaintances in the local gay community, such as talking about socialite events at clubs or often paying the bill at restaurants. One millionaire friend had dumped Cunanan in 1996, the prior year.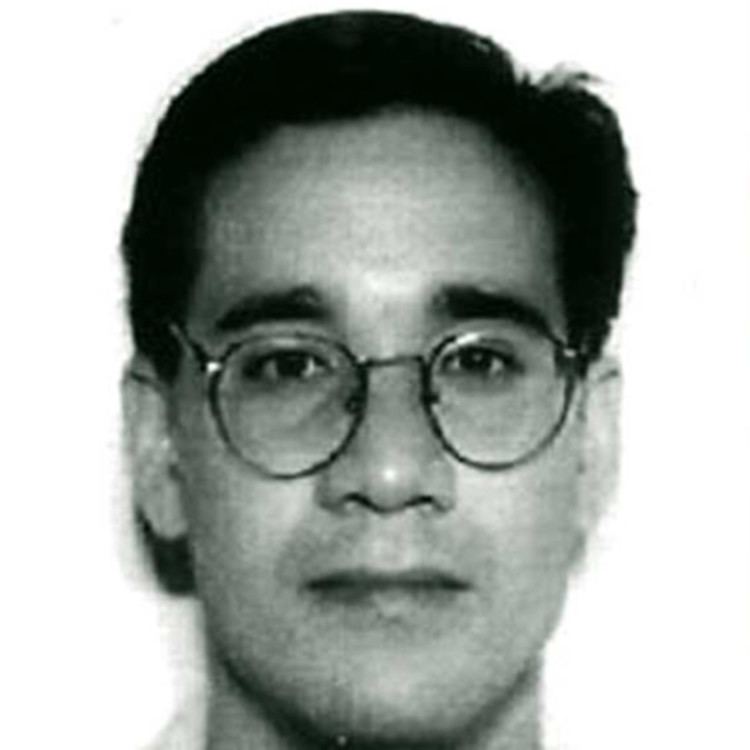 Cunanan was born in National City, California, to Modesto Cunanan, a Filipino American, and Mary Anne Schillaci, an Italian American, the youngest of four children. Modesto Cunanan was serving in the US Navy in the Vietnam War at the time of his son's birth.
In 1981, Cunanan's father enrolled him in the independent day school, The Bishop's School in the La Jolla neighborhood of San Diego. At school, Cunanan was remembered as being bright and very talkative, testing with an I.Q. of 147. As a teenager, however, he developed a reputation as a prolific liar given to telling fantastic tales about his family and personal life. He was also adept at changing his appearance according to what he felt was most attractive at a given moment.
When he was 19, his father deserted his family to avoid arrest for embezzlement. That same year, his mother learned that Cunanan was gay. During an ensuing argument, he threw her against a wall, dislocating her shoulder. Later examination of his behavior from reports indicate that he may have suffered from antisocial personality disorder, a personality disorder characterized by an abnormal lack of empathy (earlier known as psychopathy).
After graduating from high school in 1987, he enrolled at the University of California, San Diego, where he majored in American history. After dropping out, he settled in the Castro District of San Francisco. While there, he frequented upscale gay bars and sold sex to wealthy older men, and became involved in petty theft and drug dealing.
Cunanan's killing spree began in Minneapolis on April 27, 1997, with the murder of San Diego acquaintance Jeffrey Trail, a former US naval officer and propane salesman. Following an argument, Cunanan beat Trail to death with a claw hammer and left his body rolled in a rug in a closet in a loft-apartment belonging to David Madson, his next victim.
Architect David Madson had once been Cunanan's lover; his body was found on the east shore of Rush Lake near Rush City, Minnesota, on May 3, 1997 (four days later), with gunshot wounds to the head and back.
Cunanan next drove to Chicago and killed 72-year-old Lee Miglin, a prominent real estate developer, on May 4, 1997. Miglin had been bound with duct tape on his hands and feet and wrapped around his head. He was then stabbed over 20 times with a screwdriver and had his throat sawed open with a hacksaw. Following this murder, the FBI added Cunanan to its Ten Most Wanted list.
Five days later, Cunanan, who took Miglin's car, found his fourth victim in Pennsville, New Jersey, at the Finn's Point National Cemetery, killing 45-year-old caretaker William Reese and stealing his red pick-up truck. Reese had been shot to death. While the manhunt focused on Reese's truck, Cunanan "hid in plain sight" in Miami Beach, Florida for two months between his fourth and fifth murders. He even used his own name to pawn a stolen item, knowing that police routinely check pawn shop records for stolen merchandise.
On July 15, 1997, Cunanan murdered Italian fashion designer Gianni Versace, shooting him twice on the front stairway of his Miami mansion. A witness attempted to pursue him but was unable to catch up to him. Reese's stolen truck, as well as Cunanan's clothes, an alternative passport, and newspaper clippings of Cunanan's murders, were found in a nearby parking garage by responding police officers.
On July 23, 1997, eight days after killing Versace, Cunanan killed himself via a self-inflicted gunshot to the right temple in the upstairs bedroom of a Miami houseboat. He used the same gun he had used to kill Madson, Reese, and Versace: a Taurus PT100 semi-automatic pistol in .40 S&W caliber, which had been stolen from the first victim, Jeff Trail. His cremated remains are interred in the Mausoleum at Holy Cross Catholic Cemetery in San Diego, California.
Cunanan's precise motivation remains unknown. At the time of the murders, there was extensive public and press speculation that tied the crimes to Cunanan discovering that he was HIV positive; however, an autopsy found him to be HIV negative.
Though police searched the houseboat where Cunanan died, he left no suicide note and few personal belongings, surprising investigators, given his reputation for acquiring money and expensive possessions from wealthy older men. Police considered few of the findings to be of note, except multiple tubes of hydrocortisone cream and a fairly extensive collection of the fiction of C. S. Lewis.
The Cunanan case inspired the 1998 Law & Order episode "Castoff".
Cunanan will be portrayed by Darren Criss in the second season of the anthology series American Crime Story in early 2018.
American rock band Modest Mouse named a song after the case: "Pistol (A. Cunanan, Miami, FL. 1996)".