Ana Cecilia Cantu Felix (born September 14, 1985) is a Mexican former competitive figure skater. She is a four-time national champion (2002–2003, 2006-2007, 2007–2008, 2008–2009) and competed in the free skate at eight ISU Championships. She is the first and only Mexican to qualify to the final segment at the World Figure Skating Championships, having done so in 2009.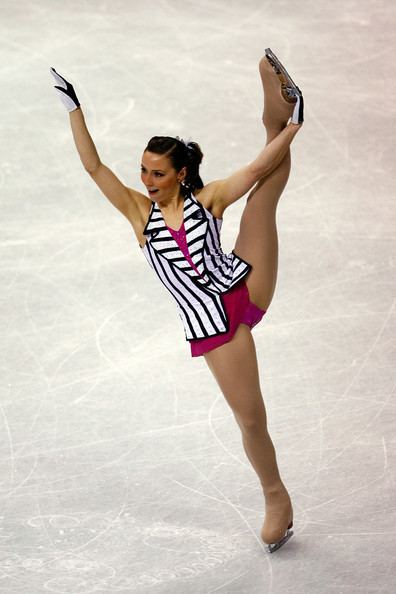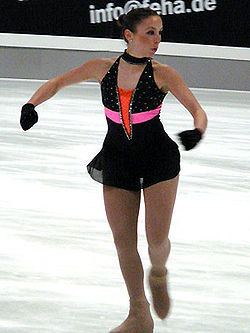 Cantu was born on September 14, 1985, in Monterrey, Mexico. She has a younger sister, Michele Cantu, who also competed internationally in figure skating.
Cantu began learning to skate in 1992. In 2001, she began appearing on the ISU Junior Grand Prix series.
In the 2002–2003 season, Cantu trained in Monterrey and Simsbury, Connecticut, coached by Edgar Beckley and Doris Beckley. She was assigned to represent Mexico at three ISU Championships – the 2003 Four Continents in Beijing, China; 2003 Junior Worlds in Ostrava, Czech Republic; and 2003 Worlds in Washington, D.C.. She qualified to the free skate in Beijing and finished 20th. At the event, Cantu's bag with her skates vanished after the short program but her teammate, Ingrid Roth, who had not advanced to the next segment, lent her own skates to Cantu.
In the 2004–2005 season, Cantu was coached by the Beckleys and Steve More in Simsbury. She placed 22nd at the 2005 Four Continents Championships in Gangneung, South Korea. The following four seasons, she trained in Santa Catarina, Nuevo León, Mexico, and in Toronto, Ontario, Canada, coached by Richard O'Neill. She ranked 18th at the 2006 Four Continents Championships in Colorado Springs, Colorado.
At the 2009 World Championships in Los Angeles, Cantu qualified to the final segment by placing 24th in the short program. She became the first Mexican to reach the free skate in the event's history.
Her programs were choreographed by David Wilson, Mark Hird, Michele Cantu and Shawn Sawyer. During her last season as a single skater, she was coached by Vladimir Petrenko and trained at the International Skating Center of Connecticut in Simsbury and at the Ice Complex in Santa Catarina.
Cantu is the creator of the sit spin variation called AC-Sit. She founded, participated in, and coached the first synchronized skating team that represented Mexico in a World Synchronized Skating Championships, in 2013.