Birth name

Alyson Renae Michalka

Years active

2004–present

Spouse

Stephen Ringer (m. 2015)







Occupation(s)

Actress, singer, songwriter, guitarist, model

Movies and TV shows




Similar People

AJ Michalka, Raviv Ullman, Stephen Ringer, Amy Bruckner, Ashley Tisdale






Music group

78violet (2002 – 2009)

Also known as

Aly, Alyson Michalka
Aly Michalka - Take My Hand (Hellcats)
Alyson Renae "Aly" Michalka ( ; born March 25, 1989) is an American actress and recording artist. She gained fame for playing the role of Keely Teslow in the Disney Channel series Phil of the Future and has participated in film and other television roles including The CW series Hellcats and iZombie. Michalka and her sister, actress Amanda "AJ" Michalka, are members of the musical duo Aly & AJ.
Contents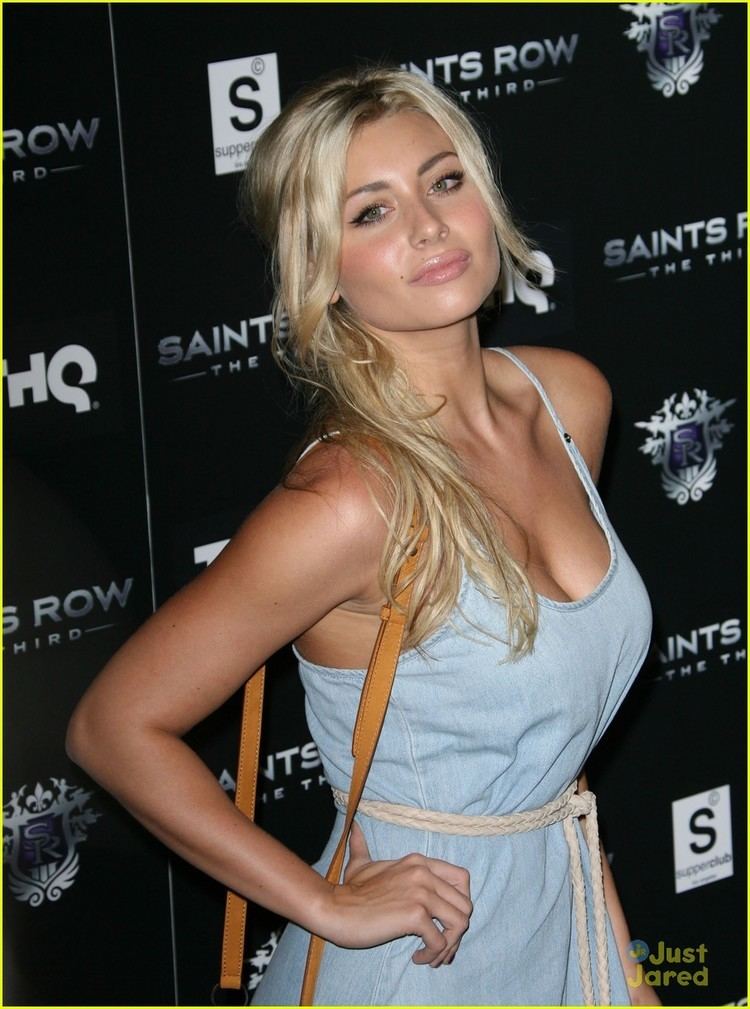 Aly michalka rachel full audition
Early life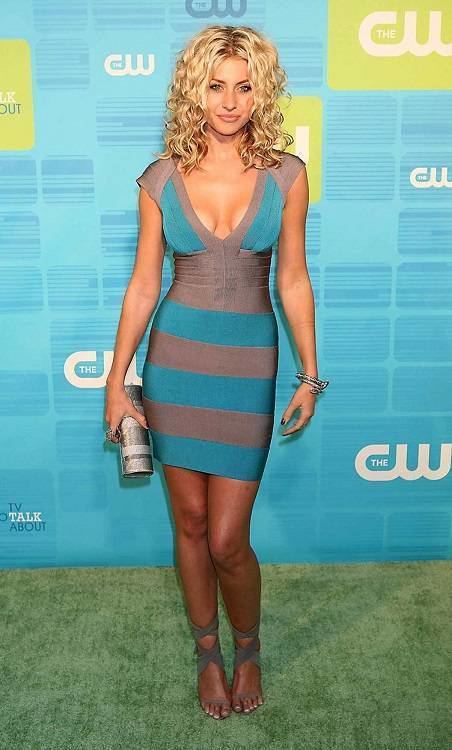 Michalka was born in Torrance, California. She grew up in Seattle, Washington and Southern California, with her younger sister, Amanda "AJ", who is also an actress and musician. Her father, Mark, owns a contracting company, and her mother, Carrie, is a musician and performed with the Christian "JC Band".
Acting career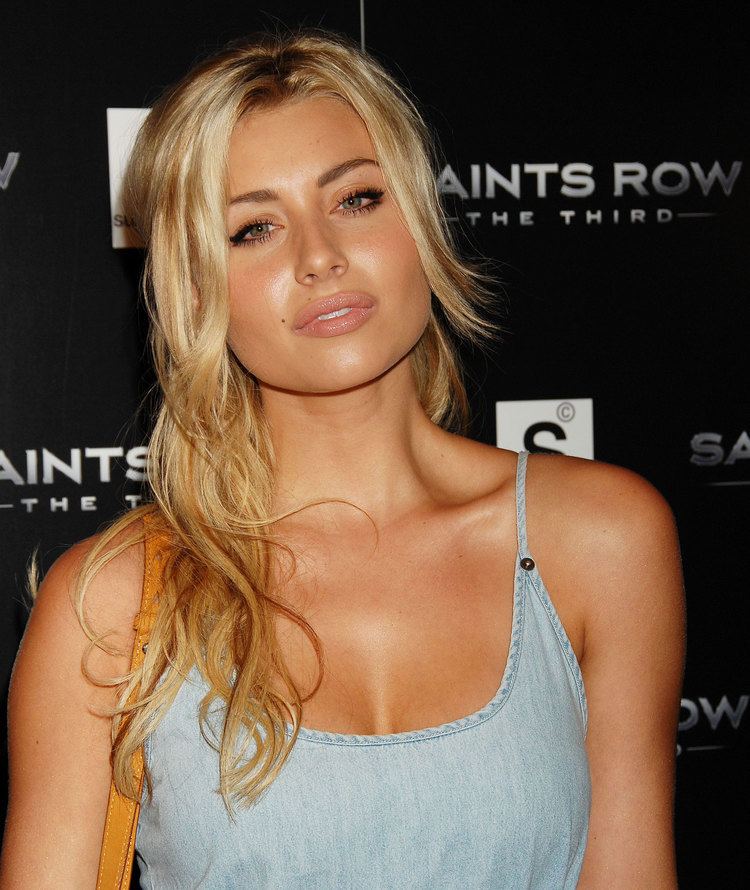 In 2004, Michalka was cast in the role of Keely Teslow on the Disney Channel's Phil of the Future. The series premiered on June 18, 2004. In August 2006, Disney Channel ended the series after two seasons. She has also starred in the Disney Channel original movie Now You See It..., and appeared in the TV movie Cow Belles opposite her sister, AJ Michalka. Michalka and her sister starred in several projects produced by the Disney Channel and MTV. In 2007, they appeared in the MTV film Super Sweet 16: The Movie based on the MTV series My Super Sweet 16. In August 2009, she co-starred in the film, Walden Media film Bandslam. In April 2010, The CW announced Michalka was cast in the main role of Marti Perkins on the cheerleading drama series Hellcats. Despite a successful premiere, ratings dropped, and in May 2011, The CW announced the show was not renewed for a second season. In 2011, Michalka made a guest appearance on CSI: NY. In 2010 and 2011 respectively, Michalka had major supporting roles in films Easy A and The Roommate. Michalka appeared in the independent drama film, Crazy Kind of Love, alongside Eva Longoria, Virginia Madsen and Amanda Crew. The film was released in July 2013.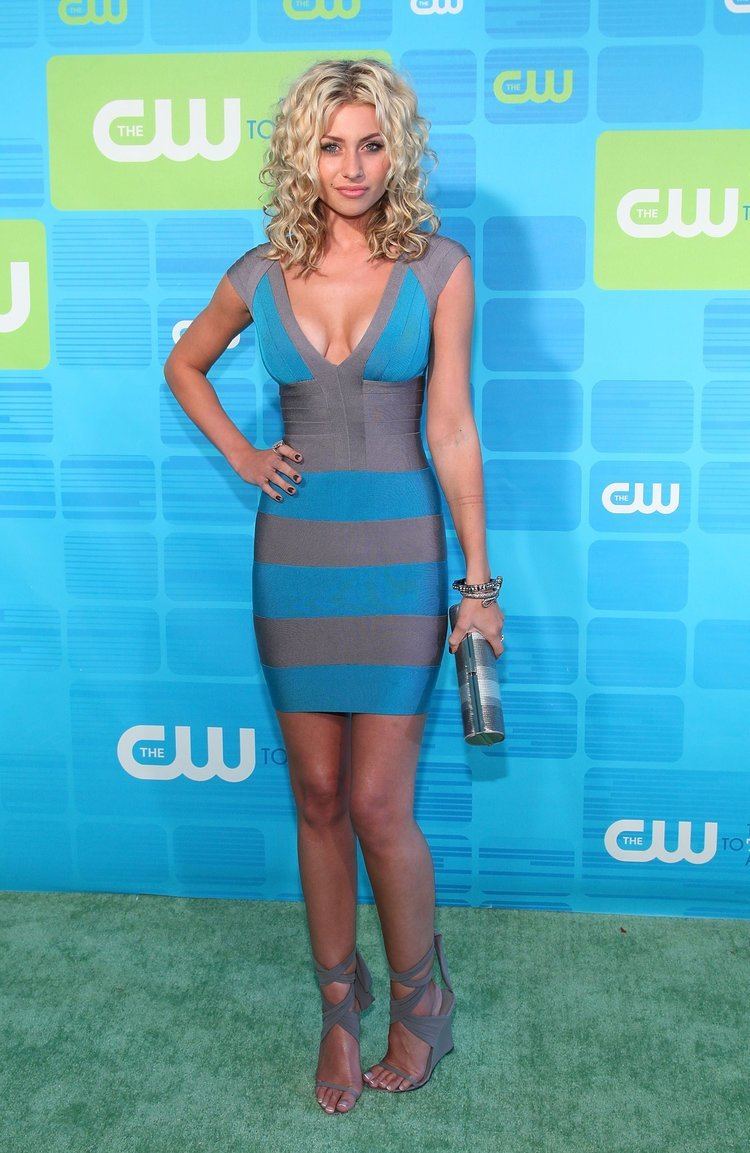 In 2013, Michalka participated in a multi-episode role on the sitcom Two and a Half Men. In July 2014, she and her sister, filmed in the independent drama, Weepah Way for Now, in Laurel Canyon, California. Michalka participated in the casting process and production for the film. The movie was written and directed by her husband, Stephen Ringer. The film later premiered at the Los Angeles Film Festival on June 16, 2015. Since March 2015, Michalka had a recurring role on the CW series iZombie for the first and second season and became a regular cast member for season three. On April 19, 2016, she was announced as a cast member for the upcoming comedy film The Lears, an adaptation based on the Shakespearean play King Lear.
Music career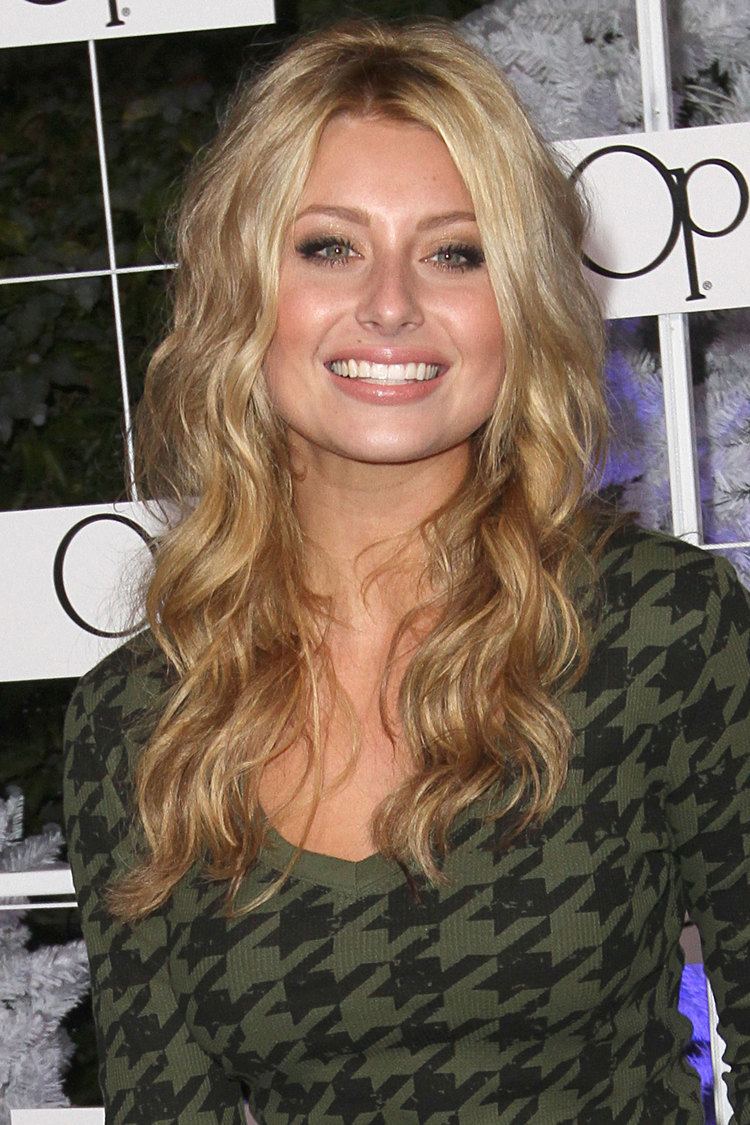 Michalka and her sister, AJ Michalka, formed the musical duo Aly & AJ in 2004. They released their first album, Into the Rush, on August 16, 2005. In September 2006, they released a holiday album, Acoustic Hearts of Winter, featuring cover songs and composed two original songs. In July 2007, their third album, Insomniatic, was released, featuring the Billboard top 20 hit single, "Potential Breakup Song". The duo changed their name to 78violet and were set to release a fourth album in early 2010, but the project never materialized following their departure from Hollywood Records. Several years later, in the summer of 2013, they returned with new music, releasing their first single, "Hothouse", on July 8, 2013. In early December 2015, they confirmed they returned to their original name, "Aly & AJ". In April 2016, they confirmed plans to release new music for an upcoming studio album. On June 2, 2017, they announced a new single, titled "Take Me". It serves as the lead single from their EP, planned to be released on July 14, 2017.
Personal life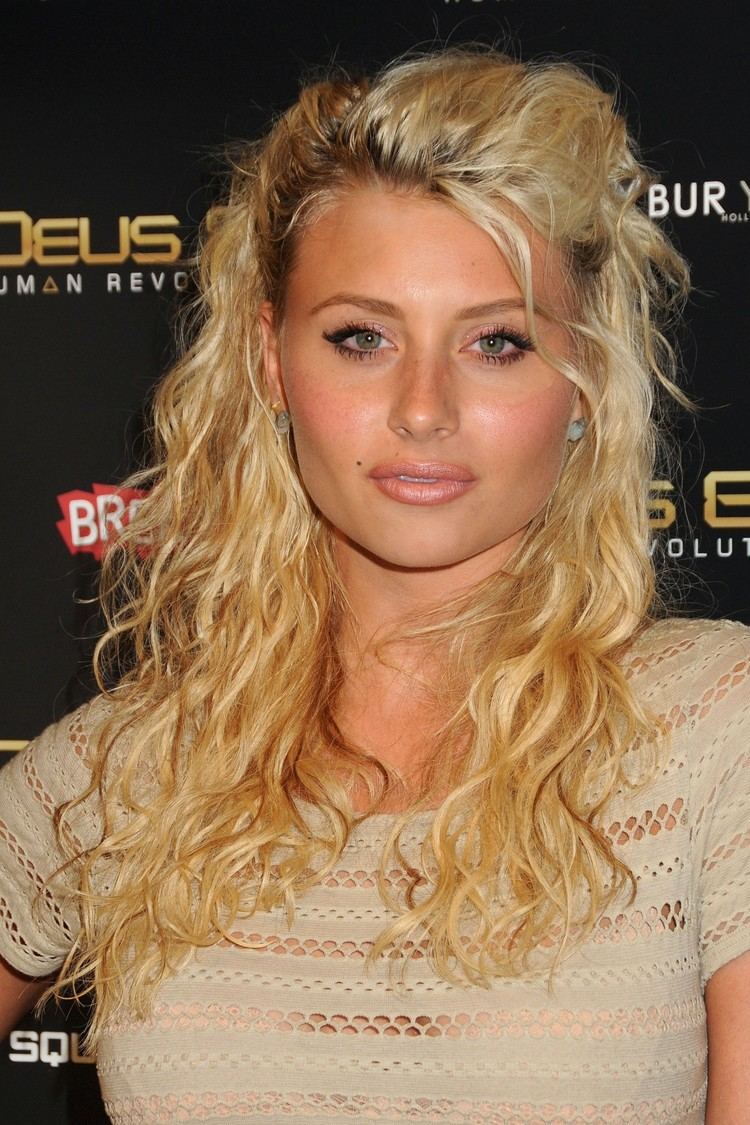 Michalka has played the piano since she was five and started playing the guitar at the age of 13. She started acting when she was five years old in church play productions. Her parents are divorced. In 2012, Michalka began dating independent film producer Stephen Ringer, whom she met on the set of her film Sequoia. The couple became engaged at Big Sur, California, in July 2014. They married in a small ceremony in Portofino, Italy on June 6, 2015. She is a practicing Christian.
Filmography
Actress
-
Killing Winston Jones (completed)
as
Cookie Jones
2022
The Good Doctor (TV Series)
as
Lexi Dunn
- Yippee Ki-Yay (2022) - Lexi Dunn
2021
Sand Dollar Cove (TV Movie)
as
Elli Everson
2017
MacGyver (TV Series)
as
Frankie Mallory
- Golden Lancehead + Venom + Pole Vault + Blood + Baggage (2021) - Frankie Mallory
- Compass (2017) - Frankie Mallory
2020
Aly & AJ: Joan of Arc on the Dance Floor (Short)
as
Aly
2020
Kim Petras: Malibu (At Home Edition) (Music Video)
as
Aly Michalka (as Aly & AJ)
2020
Aly & AJ: Attack of Panic (Music Video)
as
Aly
2015
iZombie (TV Series)
as
Peyton Charles
- All's Well That Ends Well (2019) - Peyton Charles
- Bye, Zombies (2019) - Peyton Charles
- Killer Queen (2019) - Peyton Charles (credit only)
- Night and the Zombie City (2019) - Peyton Charles
- The Fresh Princess (2019) - Peyton Charles
- Death of a Car Salesman (2019) - Peyton Charles
- Filleted to Rest (2019) - Peyton Charles
- The Scratchmaker (2019) - Peyton Charles (credit only)
- Death Moves Pretty Fast (2019) - Peyton Charles
- Dot Zom (2019) - Peyton Charles
- Five, Six, Seven, Ate! (2019) - Peyton Charles
- Dead Lift (2019) - Peyton Charles
- Thug Death (2019) - Peyton Charles
- And He Shall Be a Good Man (2018) - Peyton Charles
- You've Got to Hide Your Liv Away (2018) - Peyton Charles (credit only)
- Insane in the Germ Brain (2018) - Peyton Charles
- Yipee Ki Brain, Motherscratcher! (2018) - Peyton Charles (credit only)
- Mac-Liv-Moore (2018) - Peyton Charles
- Chivalry Is Dead (2018) - Peyton Charles
- Don't Hate the Player, Hate the Brain (2018) - Peyton Charles
- My Really Fair Lady (2018) - Peyton Charles
- Goon Struck (2018) - Peyton Charles
- Brainless in Seattle, Part 2 (2018) - Peyton Charles
- Brainless in Seattle, Part 1 (2018) - Peyton Charles
- Blue Bloody (2018) - Peyton Charles (credit only)
- Are You Ready for Some Zombies? (2018) - Peyton Charles
- Looking for Mr. Goodbrain, Part 2 (2017) - Peyton Charles
- Looking for Mr. Goodbrain, Part 1 (2017) - Peyton Charles
- Conspiracy Weary (2017) - Peyton Charles
- Return of the Dead Guy (2017) - Peyton Charles
- Twenty-Sided, Die (2017) - Peyton Charles
- Eat a Knievel (2017) - Peyton Charles
- Dirt Nap Time (2017) - Peyton Charles
- Some Like It Hot Mess (2017) - Peyton Charles
- Spanking the Zombie (2017) - Peyton Charles
- Wag the Tongue Slowly (2017) - Peyton Charles
- Eat, Pray, Liv (2017) - Peyton Charles
- Zombie Knows Best (2017) - Peyton Charles (credit only)
- Heaven Just Got a Little Bit Smoother (2017) - Peyton Charles
- Dead Beat (2016) - Peyton Charles
- Salivation Army (2016) - Peyton Charles
- Reflections of the Way Liv Used to Be (2016) - Peyton Charles
- Pour Some Sugar, Zombie (2016) - Peyton Charles
- Physician, Heal Thy Selfie (2016) - Peyton Charles
- Fifty Shades of Grey Matter (2016) - Peyton Charles
- Abra Cadaver (2015) - Peyton Charles
- Max Wager (2015) - Peyton Charles
- Even Cowgirls Get the Black and Blues (2015) - Peyton Charles
- Real Dead Housewife of Seattle (2015) - Peyton Charles
- Dead Rat, Live Rat, Brown Rat, White Rat (2015) - Peyton Charles
- Astroburger (2015) - Peyton Charles
- Dead Air (2015) - Peyton Charles
- Flight of the Living Dead (2015) - Peyton Charles
- The Exterminator (2015) - Peyton Charles
- Brother, Can You Spare a Brain? (2015) - Peyton Charles
- Pilot (2015) - Peyton Charles
2019
Aly & AJ: Star Maps (Music Video)
as
Aly Michalka
2019
Aly & AJ: Don't Go Changing (Music Video)
as
Aly Michalka
2019
Aly & AJ: Church (Music Video)
as
Aly Michalka
2017
Ryan Hansen Solves Crimes on Television (TV Series)
as
Amy
- Execution Dependant (2019) - Amy
- The Rhy Chromosome (2019) - Amy
- Like and Subscribe (2019) - Amy
- The Ry Guy Goes to Jail (2019) - Amy
- Revival (2019) - Amy
- For Your Inconsideration (2019) - Amy
- Freezed (2017) - Amy
- Escape Room Escapades (2017) - Amy
- Hungry for Justice (2017) - Amy
- Trafficking and the Traffic King (2017) - Amy
- Eight Is the New Se7en (2017) - Amy
- Jane D'Oh! (2017) - Amy
- Pilot (2017) - Amy
- Joel McHale Is: Ryan Hansen (2017) - Amy
2017
Aly & AJ: Take Me (Music Video)
as
Aly
2016
Motive (TV Series)
as
Chloe Wilson
- In Plain Sight (2016) - Chloe Wilson
2015
Chevy (TV Movie)
as
Molly
2015
Weepah Way for Now
as
Elle
2014
Anger Management (TV Series)
as
Lauren
- Charlie and Sean's Twisted Sister (2014) - Lauren
2013
Two and a Half Men (TV Series)
as
Brooke
- Welcome Home, Jake (2014) - Brooke
- Cab Fare and a Bottle of Penicillin (2014) - Brooke
- Three Fingers of Crème de Menthe (2014) - Brooke
- Tazed in the Lady Nuts (2014) - Brooke
- On Vodka, on Soda, on Blender, on Mixer! (2013) - Brooke
2013
78Violet: Hothouse (Music Video)
as
78violet
2013
Grown Ups 2
as
Bikini Girl Savannah
2013
Crazy Kind of Love
as
Janeen
2012
Breaking In (TV Series)
as
Heather Young
- Heatherses (2012) - Heather Young
2011
CSI: NY (TV Series)
as
Miranda Beck
- Keep It Real (2011) - Miranda Beck
2010
Hellcats (TV Series)
as
Marti Perkins
- I'm Sick Y'all (2011) - Marti Perkins
- Land of 1,000 Dances (2011) - Marti Perkins
- Warped Sister (2011) - Marti Perkins
- Before I Was Caught (2011) - Marti Perkins
- Woke Up Dead (2011) - Marti Perkins
- Don't Make Promises (You Can't Keep) (2011) - Marti Perkins
- Fancy Dan (2011) - Marti Perkins
- God Must Have My Fortune Laid Away (2011) - Marti Perkins
- Remember When (2011) - Marti Perkins
- Worried Baby Blues (2011) - Marti Perkins
- Papa, Oh Papa (2011) - Marti Perkins
- Think Twice Before You Go (2010) - Marti Perkins
- Pledging My Love (2010) - Marti Perkins
- Finish What We Started (2010) - Marti Perkins
- Back of a Car (2010) - Marti Perkins
- The Match Game (2010) - Marti Perkins
- Ragged Old Flag (2010) - Marti Perkins
- The Prisoner's Song (2010) - Marti Perkins
- Nobody Loves Me But My Mother (2010) - Marti Perkins
- Beale St. After Dark (2010) - Marti Perkins
- I Say a Little Prayer (2010) - Marti Perkins
- A World Full of Strangers (2010) - Marti Perkins
2008
Aly & AJ: Like Whoa (Music Video)
as
Aly
2007
Super Sweet 16: The Movie (TV Movie)
as
Taylor (as Alyson Michalka)
2007
Aly & AJ: Potential Breakup Song (Music Video)
as
Aly
2006
Aly & AJ: On the Ride (Music Video)
as
Aly
2006
Haversham Hall (TV Movie)
as
Hope Mason (as Alyson Michalka)
2006
Aly & AJ: Greatest Time of Year (Music Video)
as
Aly
2004
Phil of the Future (TV Series)
as
Keely Teslow
- Back to the Future (Not the Movie) (2006) - Keely Teslow (as Alyson Michalka)
- Not-So-Great Great Great Grandpa (2006) - Keely Teslow (as Alyson Michalka)
- Where's the Wizard? (2006) - Keely Teslow (as Alyson Michalka)
- Ill of the Future (2006) - Keely Teslow (as Alyson Michalka)
- Happy Nird-Day (2006) - Keely Teslow (as Alyson Michalka)
- Broadcast Blues (2006) - Keely Teslow (as Alyson Michalka)
- Stuck in the Meddle with You (2006) - Keely Teslow (as Alyson Michalka)
- Christmas Break (2005) - Keely Teslow (as Alyson Michalka)
- It's a Wonder-Phil Life (2005) - Keely Teslow (as Alyson Michalka)
- Phil of the Garage (2005) - Keely Teslow (as Alyson Michalka)
- Team Diffy (2005) - Keely Teslow (as Alyson Michalka)
- Pim-cipal (2005) - Keely Teslow (as Alyson Michalka)
- Good Phil Hunting (2005) - Keely Teslow (as Alyson Michalka)
- Maybe-Sitting (2005) - Keely Teslow (as Alyson Michalka)
- Mummy's Boy (2005) - Keely Teslow (as Alyson Michalka)
- Time Release Capsule (2005) - Keely Teslow (as Alyson Michalka)
- Phil Without a Future (2005) - Keely Teslow (as Alyson Michalka)
- Tia, Via, or Me- Uh. (2005) - Keely Teslow (as Alyson Michalka)
- Get Ready to Go-Go (2005) - Keely Teslow (as Alyson Michalka)
- Dinner Time (2005) - Keely Teslow (as Alyson Michalka)
- The Giggle (2005) - Keely Teslow (as Alyson Michalka)
- Virtu-Date (2005) - Keely Teslow (as Alyson Michalka)
- Versa Day (2005) - Keely Teslow (as Alyson Michalka)
- Corner Pocket (2005) - Keely Teslow (as Alyson Michalka)
- Milkin' It (2005) - Keely Teslow (as Alyson Michalka)
- Double Trouble (2005) - Keely Teslow (as Alyson Michalka)
- Neander-Phil (2004) - Keely Teslow (as Alyson Michalka)
- Age Before Beauty (2004) - Keely Teslow (as Alyson Michalka)
- Halloween (2004) - Keely Teslow (as Alyson Michalka)
- We'll Fix It in Editing (2004) - Keely Teslow (as Alyson Michalka)
- Doggie Day-Care (2004) - Keely Teslow (as Alyson Michalka)
- You Say Toe-Mato (2004) - Keely Teslow (as Alyson Michalka)
- Future Tutor (2004) - Keely Teslow (as Alyson Michalka)
- Future Jock (2004) - Keely Teslow (as Alyson Michalka)
- Pheromonally Yours (2004) - Keely Teslow (as Alyson Michalka)
- Daddy Dearest (2004) - Keely Teslow (as Alyson Michalka)
- My Way (2004) - Keely Teslow (as Alyson Michalka)
- Raging Bull (2004) - Keely Teslow (as Alyson Michalka)
- Tanner (2004) - Keely Teslow (as Alyson Michalka)
- Your Cheatin' Heart (2004) - Keely Teslow (as Alyson Michalka)
- Unification Day (2004) - Keely Teslow (as Alyson Michalka)
- Phillin' In (2004) - Keely Teslow (as Alyson Michalka)
- Meet the Curtis (2004) - Keely Teslow (as Alyson Michalka)
2006
Aly & AJ: Chemicals React (Music Video)
as
Aly
2006
Cow Belles (TV Movie)
as
Taylor Callum (as Alyson Michalka)
2006
Aly & AJ: Rush (Music Video)
as
Aly
2005
Disney Channel Stars: A Dream Is a Wish Your Heart Makes (Music Video)
as
Aly Michalka
2005
Aly & AJ: Walking on Sunshine (Music Video)
as
Aly
2005
Aly & AJ: No One (Music Video)
as
Aly
2005
Aly & AJ: Do You Believe in Magic (Music Video)
as
Aly
2005
Now You See It... (TV Movie)
as
Allyson Miller (as Alyson Michalka)
Producer
2015
Weepah Way for Now (executive producer) / (producer)
2005
Aly & AJ in Concert (TV Movie) (producer - as Alyson Michalka)
Director
2005
Aly & AJ in Concert (TV Movie) (as Alyson Michalka)
Soundtrack
-
iZombie (TV Series) (performer - 1 episode, 2019) (writer - 1 episode, 2018)
- Night and the Zombie City (2019) - (performer: "I Love It" - uncredited)
- Don't Hate the Player, Hate the Brain (2018) - (writer: "I Know")
2015
Weepah Way for Now (writer: "Boy")
2011
Beethoven's Christmas Adventure (Video) (arranger: "Deck the Halls" - as Alyson Michalka) / (performer: "Deck the Halls", "Greatest Time of Year") / (writer: "Greatest Time of Year" - as Alyson Michalka)
2011
CSI: NY (TV Series) (performer - 1 episode)
- Keep It Real (2011) - (performer: "Blitzkrieg Bop")
-
Hellcats (TV Series) (performer - 7 episodes, 2010 - 2011) (writer - 1 episode, 2010)
- Warped Sister (2011) - (performer: "Mississippi", "My Refrigerator Broke" - uncredited)
- Woke Up Dead (2011) - (performer: "Take My Hand")
- Fancy Dan (2011) - (performer: "Let's Spend the Night Together", "Wild Horses" - uncredited)
- God Must Have My Fortune Laid Away (2011) - (performer: "Redemption Song")
- Back of a Car (2010) - (performer: "We Got the Beat")
- The Prisoner's Song (2010) - (performer: "The Letter")
- Nobody Loves Me But My Mother (2010) - (performer: "Brand New Day")
- Beale St. After Dark (2010) - (writer: "The Good, the Bad and the Boring")
2008
High School Musical 3: Senior Year (writer: "Like Whoa")
2008
The Hills (TV Series) (writer - 1 episode)
- Just Be Careful- (2008) - (writer: "Like Whoa")
2008
Minutemen (TV Movie) (writer: "Like Whoa")
2007
Bring It On: In It to Win It (Video) (writer: "Division")
2007
Thrillville: Off the Rails (Video Game) (writer: "Potential Breakup Song")
2007
Super Sweet 16: The Movie (TV Movie) (writer: "Potential Breakup Song", "Like Whoa")
2007
Radio Disney Jams, Vol. 9: Bonus DVD (Video short) (writer: "Chemicals React")
2006
The Santa Clause 3: The Escape Clause (writer: "Greatest Time of Year")
2006
Cow Belles (TV Movie) (writer: "On the Ride")
2005
Twitches (TV Movie) (writer: "Rush")
2005
Ice Princess (writer: "No One")
-
Phil of the Future (TV Series) (performer - 1 episode, 2004) (writer - 1 episode, 2004)
- My Way (2004) - (performer: "Protecting Me") / (writer: "Protecting Me")
Writer
2005
Aly & AJ in Concert (TV Movie) (as Alyson Michalka)
Composer
2005
Aly & AJ in Concert (TV Movie) (as Alyson Michalka)
Costume Designer
Production Designer
Set Decorator
Self
2018
Celebrity Family Feud (TV Series)
as
Self
- Grey's Anatomy vs. Station 19 and Aly & AJ vs. Adrienne Houghton (2018) - Self
2017
Aly & AJ in the Studio (Documentary short)
as
Self
2016
Young Hollywood (TV Series)
as
Self
- Aly & AJ Reveal Their Celeb Crushes in Sister Challenge! (2017) - Self
- IZOMBIE Crew's Favorite Emojis (2016) - Self
2017
Aly & AJ Revisit Potential Breakup Song (Short)
as
Self
2017
Aly & AJ: Behind the Scenes in Joshua Tree (Documentary short)
as
Self
2017
GeekRockTV (TV Series)
as
Self
- San Diego Comic-Con 2017 (Highlights) (2017) - Self
2017
TeenageMutantNinjaTurtles.com (TV Series)
as
Self
- San Diego Comic-Con 2017 (Highlights) (2017) - Self
2017
Afterbuzz TV Australia (TV Series)
as
Self
- iZombie Roundtable (2017) - Self
2016
MTV Fandom Awards (TV Special)
as
Self - Presenter
2013
Dancing with the Stars (TV Series)
as
Self - Audience Member
- Team Dance Week (2013) - Self - Audience Member (uncredited)
2011
'The Roommate': The Next Generation of Stars (Video documentary short)
as
Self
2011
Obsession: The Making of 'The Roommate' (Video documentary short)
as
Self
2011
Late Night with Jimmy Fallon (TV Series)
as
Self
- Episode dated 25 April 2011 (2011) - Self
2011
Lopez Tonight (TV Series)
as
Self
- Episode dated 28 February 2011 (2011) - Self
2011
The 37th Annual People's Choice Awards (TV Special)
as
Self
2010
The Making of Easy A (Video short)
as
Self
2010
The Wendy Williams Show (TV Series)
as
Self
- Episode dated 16 September 2010 (2010) - Self
2009
Xposé (TV Series)
as
Self
- Episode #3.229 (2009) - Self
2009
The Teen Choice Awards 2009 (TV Special)
as
Self - Presenter (as Alyson Michalka)
2005
B InTune TV (TV Series)
as
Guest star / Self
- Episode #3.4 (2007) - Guest star (as Alyson Michalka)
- Episode #3.1 (2007) - Self / Guest star (as Alyson Michalka)
- Episode #2.6 (2006) - Self / Guest star (as Alyson Michalka)
- Episode #1.10 (2006) - Guest star (as Alyson Michalka)
- Episode #1.6 (2005) - Self / Guest star (as Alyson Michalka)
- Episode #1.1 (2005) - Guest star (as Alyson Michalka)
2007
TMi (TV Series)
as
Self
- Episode #2.5 (2007) - Self (as Aly & AJ)
2007
The View (TV Series)
as
Self
- Episode #11.1 (2007) - Self (as Alyson Michalka)
2007
Aly & AJ: Sister Act (TV Special short)
as
Self
2007
Live with Kelly and Mark (TV Series)
as
Self
- Episode dated 4 July 2007 (2007) - Self (as Aly & AJ)
2007
Punk'd (TV Series)
as
Self
- Episode #8.8 (2007) - Self (as Alyson Michalka)
2006
Walt Disney World Christmas Day Parade (TV Special)
as
Self (as Alyson Michalka)
2006
CD USA (TV Series)
as
Self - Performer
- Christmas Special: The Dan Band, Aly & Aj (2006) - Self - Performer (as Alyson Michalka)
- Monica/Aly & Aj/Blue October/Chingy (2006) - Self - Performer (as Alyson Michalka)
- Jamie Cullum/Flyleaf/Sparta/Brian McKnight (2006) - Self - Performer (as Alyson Michalka)
- Ray J/Aly & Aj/Kelly Clarkson (2006) - Self - Performer (as Alyson Michalka)
2006
Celebrity Moments (TV Mini Series)
as
Self
- Episode dated 23 December 2006 (2006) - Self
2006
Christmas Celebration at the Grove (TV Movie)
as
Self
2006
2006 American Music Awards (TV Special)
as
Self - Presenter (as Alyson Michalka)
2006
The Megan Mullally Show (TV Series)
as
Self
- Episode #1.25 (2006) - Self (as Alyson Michalka)
2006
Radio Disney Party Jams: The Concert (Video)
as
Self
2006
Disney 365 (TV Series documentary)
as
Self
- Radio Disney 10th Birthday Concert (2006) - Self (as Alyson Michalka)
- Pirates of the Caribbean 2 Premiere (2006) - Self (as Alyson Michalka)
2005
Totally Suite New Year's Eve (TV Movie)
as
Self (as Alyson Michalka)
2005
Walt Disney World Christmas Day Parade (TV Special)
as
Self - Aly & AJ (uncredited)
2005
Disney 411 (TV Series documentary)
as
Self
- WDW Christmas Day Parade (2005) - Self (as Alyson Michalka)
- Aly and AJ Concert (2005) - Self (as Alyson Michalka)
- Disneymania 3 (2005) - Self (as Alyson Michalka)
- Radio Disney Music Awards (2005) - Self (as Alyson Michalka)
2005
79th Annual Macy's Thanksgiving Day Parade (TV Special)
as
Self - Performer (as Aly & AJ)
2005
Disneymania 3 in Concert (Video documentary)
as
Self
2005
Aly & AJ in Concert (TV Movie)
as
Self (as Alyson Michalka)
2004
Behind the Scenes of Phil of the Future (Short)
as
Self
Archive Footage
2012
Flirting with Danger (Documentary)
as
Self - Easy A
2007
Radio Disney Jams, Vol. 9: Bonus DVD (Video short)
as
Self
2006
Radio Disney Jams, Vol. 8: Bonus DVD (Video short)
as
Self
2005
Disney Channel Holiday (Video)
as
Keely Teslow
2005
Phil of the Future: Gadgets & Gizmos (Video)
as
Keely Teslow
References
Aly Michalka Wikipedia
(Text) CC BY-SA