7.2

/

10

Alchetron

7.2

Rate This






Genre

Comedy, Drama, Family




Duration




Language

English







Director

Todd Graff


Initial DVD release

March 16, 2010




Country

United States







Release date

August 6, 2009 (2009-08-06) (Westwood premiere)August 14, 2009 (2009-08-14) (United States)




Writer

Josh A. Cagan (screenplay), Todd Graff (screenplay), Josh A. Cagan (story)


Songs

Rebel Rebel




Cast

Vanessa Hudgens (Sam), Aly Michalka (Charlotte Banks), Gaelan Connell (Will Burton), Lisa Kudrow (Karen Burton), Scott Porter (Ben Wheatly), Ryan Donowho (Basher Martin)


Similar movies

Grease

,

Sister Act

,

Sensation White: 2009 - Netherlands

,

Sensation White: 2007 - Netherlands

,

Sensation White: 2008 - Netherlands

,

Sensation White: 2004




Tagline

Band Together
Bandslam 1 9 movie clip putting the band together 2009 hd
Bandslam also known as High School Rock is a 2009 American musical and romantic comedy drama film produced by Summit Entertainment and Walden Media. Written by Josh A. Cagan and Todd Graff, it stars Aly Michalka, Vanessa Hudgens, Gaelan Connell, Lisa Kudrow, Scott Porter, Ryan Donowho, and Tim Jo. The story revolves around Will and Charlotte, who form an unlikely bond through their shared love of music. Assembling a like-minded crew of misfits, the friends form a rock group and perform in a battle of the bands competition called "Bandslam". Bandslam was shot in Austin, Texas, with additional scenes filmed in New York City. The film generated mostly positive reviews but it failed to chart in the top 10 when it was released on August 14, 2009 in the US, where it grossed only $2,250,000 on the weekend. In a brief cameo, this was David Bowie's final film appearance before his death in 2016.
Contents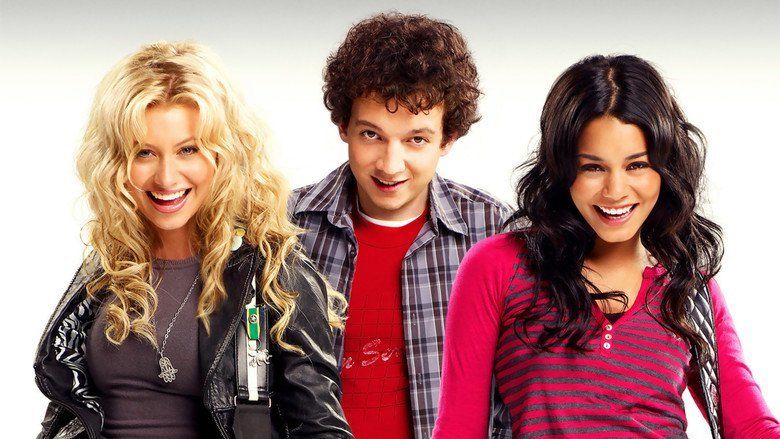 Trailer italiano del film bandslam high school band
Plot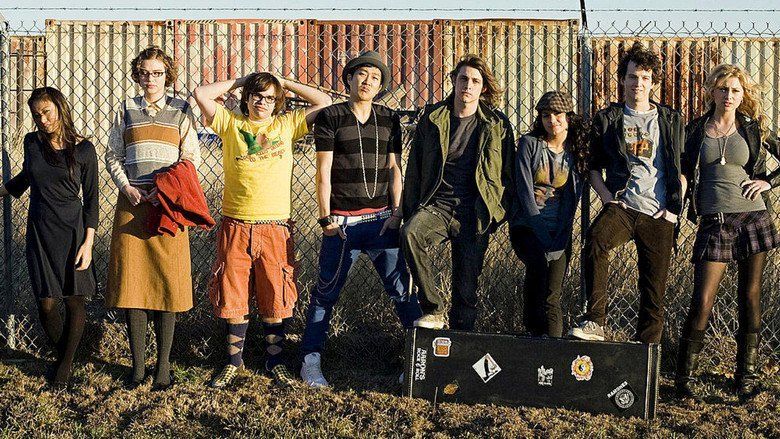 Will Burton (Gaelan Connell) is a music enthusiast and a David Bowie fan with a hint of rock and roll and boy next door. Throughout the movie, Will writes journal-like e-mails to Bowie every day, although Bowie never answers. When Will's mother Karen (Lisa Kudrow) finds a new job, he switches to a new school, which he is eager to do since he was bullied at his previous one. During lunch one day at his new school, he meets a girl who says her name is written Sa5m but pronounced Sam, the 5 is silent (Vanessa Hudgens). She tells him about Bandslam, an annual music competition in which the winning band gets a recording contract. Will and Sa5m quickly become friends but, shortly after, he is sought after by another girl named Charlotte Barnes (Aly Michalka). One afternoon, Charlotte asks Will to join her in an after-school day-care center. When she starts inviting him to hang out with her, the teenager is stunned—as is his single mother Karen. Impressed by his eclectic knowledge of music, Charlotte, who is a gifted singer-songwriter, asks Will to manage her rock/ska band. Her goal is apparently to take revenge on her egocentric musician ex-boyfriend Ben Wheatley (Scott Porter) during Bandslam.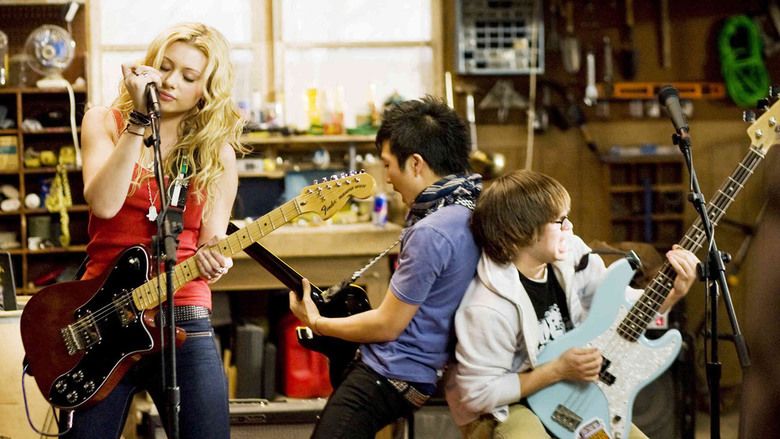 Unsure of what he is getting himself into, Will agrees to help Charlotte's band (later called I Can't Go On, I'll Go On) which includes Bug (Charlie Saxton) and Omar (Tim Jo), eventually expanding it with more like-minded outcasts. Against all odds, the group's sound starts to come together and their prospects for success look bright. Will starts losing his "loser-status", but the band gets in the way of completing a project he was going to do with Sa5m. After spending a day with Sa5m, Charlotte teaches Will how to properly kiss a girl, by demonstrating on him that night, which his mother sees. Will takes Sa5m to the Overlook and, after an awkward start, successfully kisses her, after which Sa5m shyly asks Will to accompany her to a movie screening, which he agrees to. However, Will stands Sa5m up, breaking the date for a concert with Charlotte. After that, Sa5m starts ignoring Will at school; he visits her house, hoping to apologize. Her mom shows him a video of a younger Sa5m performing "Everything I Own", leading Sa5m to be outraged and order Will to leave. As an apology, he makes a touching documentary short about her for his Human Studies project (with the song "Young Folks" included in it) and she eventually forgives him.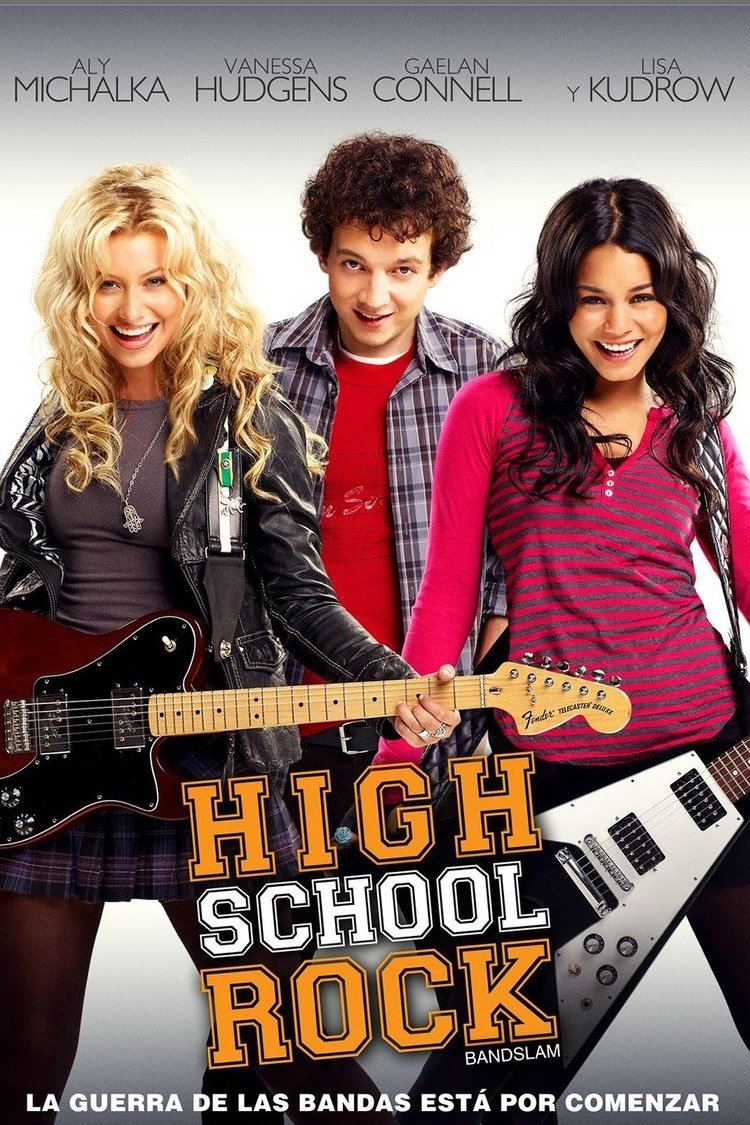 After Will accidentally ruins Ben's attempt to reconcile with Charlotte, Ben decides to do a little research on him, in order to ruin his image. He finds out about Will's father, who was sent to prison years ago when he accidentally killed a child while driving drunk. Ben then starts to call Will "Dewey" (just as other students did at his old school), which stands for "DWI" ("Driving While Intoxicated"). Will detests this nickname because it reminds him of his father, whom he is ashamed of. What is more, Charlotte's father dies and she decides to quit the band. As she explains to Will, her father hated how she acted when she was with her ex-boyfriend, so after he got sick, she decided to change her image and be nicer to "people like [Will]", meaning outcasts, hoping that this good behavior would cause her dad to get well. The band members are hurt by this discovery, as it means she did not genuinely like them, but they decide to go on nonetheless, with Sa5m taking over as lead singer.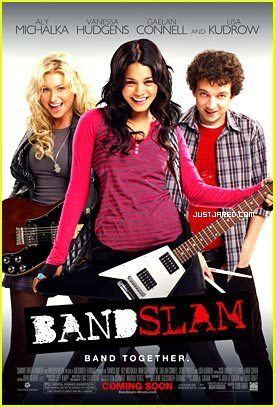 On the night of Bandslam, Charlotte comes backstage in order to apologize to the band, and after a moment of hesitation, Will accepts her apology. Right before going on stage, however, they discover that Ben's band (the "Glory Dogs") have decided to play the song that I Can't Go On, I'll Go On were originally to perform, forcing them to change their act at the last minute. Will suddenly remembers the video Sa5m's mother showed him earlier and suggests that they perform "Everything I Own", since it is the only other song Sa5m knows. To buy some time, Will comes out first onstage, but at first he is embarrassingly silent. The students begin to chant "Dewey! Dewey! Dewey!". He starts to walk off the stage, but then comes back and decides to chant with them instead. After carrying the chant for a while, he finally changes it to, "Do we wanna ROCK?!". The band then shows up and fires up the crowd with an upbeat ska version of "Everything I Own".
Although they fail to win the competition, a YouTube video of their performance gains the band popularity at school. David Bowie (portraying himself) sees the video and sends an e-mail to Will, explaining that he is starting an indie music label and is interested in having the band as one of their first artists. Will is so excited and overwhelmed that he falls down in the middle of the school hallway (close to the same position as the front cover of Bowie's Lodger album). The last scene takes place during Charlotte's graduation ceremony where Will and Sa5m are confirmed as dating.
Cast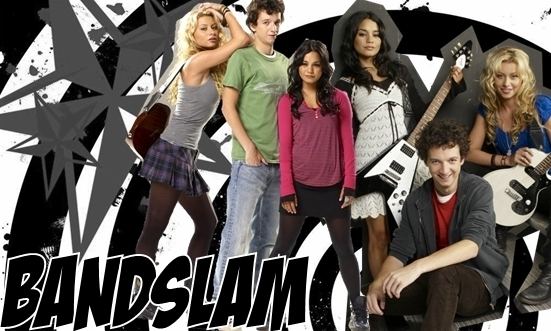 Gaelan Connell as Will Burton, the male protagonist. Will is an avid fan of David Bowie and writes regular emails to the latter. Will is also a music enthusiast and well acquainted with the mechanics of well produced, pop music. After relocating to New Jersey and a new high school, he finds himself managing Charlotte's new rock band. They hope to compete in the East Coast, "Battle of the Bands" contest called "Bandslam." He lives with his single parent mother.
Aly Michalka as Charlotte Barnes, popular ex-cheerleader and senior at the high school that Will attends. We are told later in the film that her ailing father does not approve of how she only runs with the "Populars" in school. Charlotte makes a vow to forsake the populars and run with the geekier teens like Will and Sa5m in hopes that this good behavior will cause her dad to get well. She terms this an "experiment". Her efforts to start a new band ("I Can't Go On, I'll Go On"), include making Will the manager and coach of the eight musicians that make up their newly formed group. Old boyfriend, Ben Wheatley, surfaces several times in the movie attempting to woo Charlotte back.
Vanessa Hudgens as Sa5m (the 5 is silent). She is Will's first friend at his new school in Lodi, New Jersey. She talks in a monotone and slowly because she says that "emotion is overrated" and she used to stutter when she was young. She develops a relationship with Will, but "breaks up" with him when she is stood up for a date and discovers that Will was at an event with Charlotte. We discover later that she is a gifted singer. After she reconciles with Will, she is appointed the new lead vocalist in their band. She recognizes long before Will that Charlotte is "hard wired" to run with the high rollers. Sa5m suspects that Charlotte's "experiment" might have wider scope in that a higher intelligence could be controlling their actions ("Charlotte times a trillion").
Lisa Kudrow as Karen Burton (Will's single parent mother). She is concerned with Will's involvement with other kids at school because they pick on him due to the fact that his dad was sent to prison. She is a good mom and tries to protect him from the likes of Charlotte.
Scott Porter as Ben Wheatley, the boastful and show-off lead vocalist in the original band,"Glory Dogs", which is now competing against Charlotte's new band, "I Can't Go On, I'll Go On". He is Charlotte's ex-boyfriend as well. In the later part of the movie, he reconciles with Charlotte . He serves as the main antagonist.
The film's fictional band, "I Can't Go On, I'll Go On" members include:
Charlie Saxton as Bug, the bassist.
Ryan Donowho as Basher Martin, the drummer. Basher has anger management issues, and initially dislikes the concept of Bandslam. He decides to join after Will tells he has an older sister who is often around—in fact his mother.
Tim Jo as Omar, the guitarist.
Lisa Chung as Kim Lee, the keyboardist.
Elvy Yost as Irene Lerman, the cellist.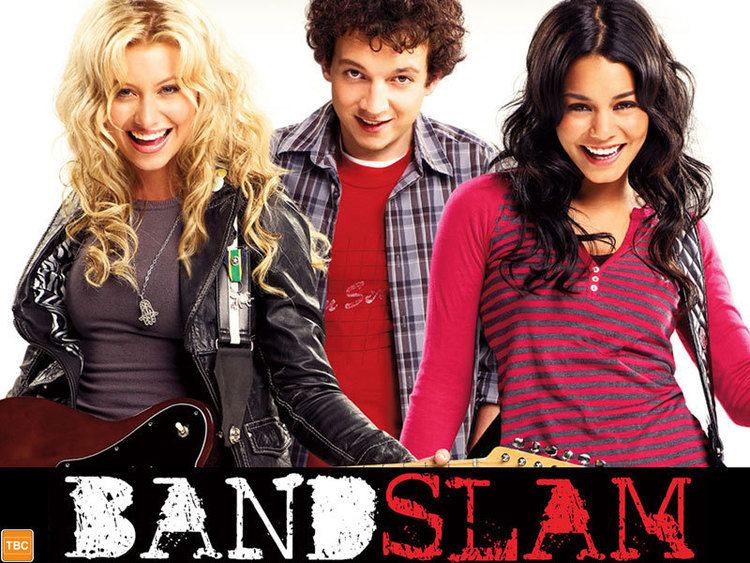 David Bowie officially began talks in early February 2009 to be in the film. Bowie has a vital role as Will Burton's idol, to whom Burton frequently writes e-mails. He makes a short cameo in the end of the film. Liam Aiken was originally chosen to play Will, but ultimately the role was given to Gaelan Connell. Actually, when Connell auditioned for "Will", he was recommended to try out for the cellist part since he plays cello. Director Todd Graff watched his cello audition, and decided to give him the starring role as "Will." Originally, Vanessa Hudgens wanted to play the role of Charlotte, but she was cast for the role of Sa5m on January 12, 2008. Hudgens sang "Rehab" for her audition. In order to pursue the role, Hudgens watched The Addams Family and tapped into Wednesday's character.
Production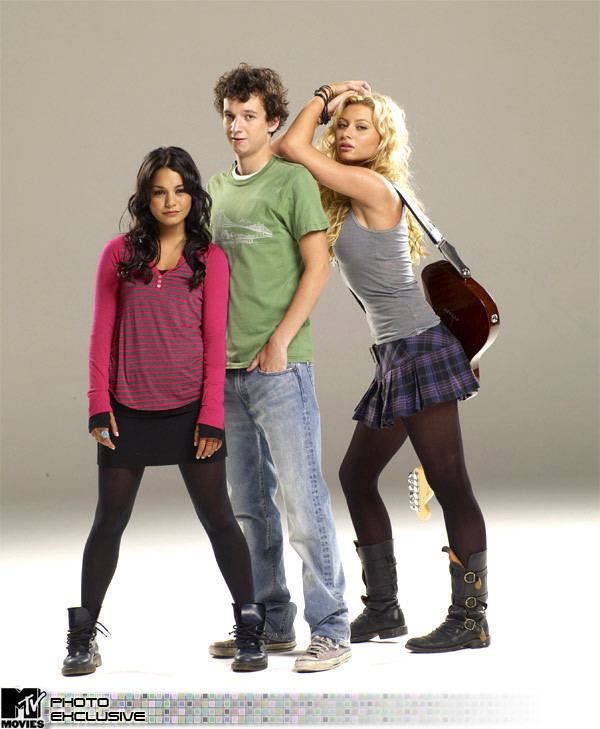 Bandslam was bought by a studio back in 2004, but in late January 2007, Walden Media and Summit Entertainment announced that they would co-finance Bandslam, co-written by Todd Graff and Josh A. Cagan and directed by Graff. Graff was hired to direct in early March 2007 and rewrote the screenplay. Before filming, they had two weeks of music rehearsals. The actors and actresses were designated to play their instruments. Donowho and Michalka had extensive experience with the drums and guitar, respectively, so they were used to their instruments, but Lisa Chung, Scott Porter and Vanessa Hudgens were not. Hudgens told MTV News she didn't expect there to be as much music, and "they are like, 'We are going to have two weeks of music rehearsals,' and I was like, 'What?' But it was really cool. It's definitely not the kind of music I do normally." Principal photography began on February 9, 2008 in Austin, Texas. Although the film is set in New Jersey, Graff felt strongly that it was important to shoot in a place with a wide array of great live music to choose from. "I'm a big believer in local scenes," he says. "I think it's the lifeblood of music. Austin is renowned as a music town, and rightly so. They have a ton of really great bands just trying to get their music out there. So, it's great we had an opportunity to use several unsigned local Texas bands." In an interview with Los Angeles Times, director Todd Graff admitted there were cultural incongruities underlying the film. "I know, it's demented. Every once in a while on set I would think to myself, 'I can't believe we got away with this'. I always thought if it only sent one kid to listen to a Velvet Underground record, it would be worth it to me." All of the vocals were filmed live by each of the singing cast members, as mentioned by director Graff. One of the requirements for the film was that all actors had to be able to provide their own vocals. Because Aly Michalka was on tour with her sister AJ Michalka and Miley Cyrus, she did not arrive in Austin until midway through rehearsals. Conveniently, the tour's last stop was in Austin, where rehearsal and filming for the movie took place. All of the instruments and singing in the movie were recorded by the actors, with the exception of the guitar parts of Vanessa Hudgens and Scott Porter, as well as Lisa Chung's piano parts. Although Hudgens and Porter learned how to play their songs, they were dubbed by guitarists Jason Mozersky and JW Wright.
Marketing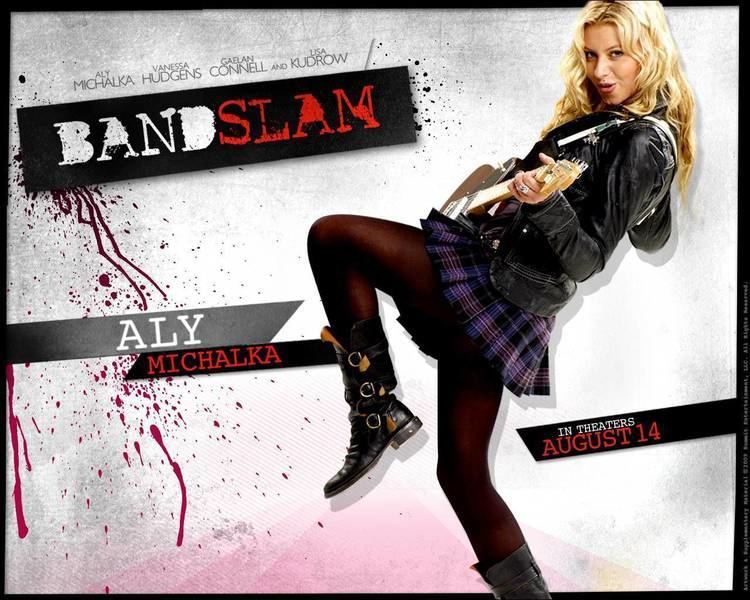 Summit Entertainment spent an estimated $10 million to produce and market Bandslam. The full-length trailer was released in the internet on March 25, 2009. On June 3, 2009, the official poster was released. A novelization of the movie written by Aaron Rosenberg was released on July 9, 2009. Michalka, Hudgens and Connell, hosted a Bandslam Reel Thinking event at the Grammy Museum to promote the importance of music to middle-schoolers. In partnership with Magic 106.7, Summit Entertainment conducted a band contest in Boston suburb's Burlington Mall. Hudgens and Connell attended the contest as judges. Mike Ryan won the contest and performed his original song on August 1, 2009. On August 7, 2009, Hudgens and Michalka were inducted as an honorary girl scouts by the Girl Scouts of Greater Los Angeles. During the induction, a special screening was held for the scouts present. In the UK, browser game Stardoll started a campaign which lets users dress Vanessa Hudgens in Bandslam outfits, view the film trailer, create their own band using Stardoll scenery and virtual guitar gifts to give to friends. Summit Entertainment's marketing strategies have been criticized. The studio apparently received many calls and e-mails from other studios' heads of marketing, saying the film's campaign may be the worst job they have seen from positioning, title, marketing tie-ins, and targeting audiences. Deadline.com editor Nikki Finke released an e-mail from a Bandslam insider who pointed out that Summit's marketing have basically sold it on to their stars Hudgens and Michalka instead of selling the concept. The e-mail also claims that "they Disneyfied this movie with glitter paint". The insider commented that the bad marketing was particularly unfortunate, a result of the good reviews. Yale Daily News marked that the film had the "Worst Marketing", pointing out that "Summit Entertainment, which has a done an admirable job marketing the Twilight films, completely ruined what should have been a sleeper hit."
Box office
Despite receiving positive reviews, the film was not a box office success. In its opening weekend, Bandslam grossed $2,231,273 million in 2,121 theaters in the United States and Canada, ranking #13 at the box office. By the end of its run, Bandslam grossed $5,210,988 domestically and $7,014,035 internationally, totaling $12,225,023 worldwide.
Critical response
Bandslam was well-received critically, before and after it was released. The Broadcast Film Critics Association gave it an 81 rating score and a 3/4 stars rating. As of August 15, 2009, based on 20 reviews collected, Metacritic gave the film a 66% "metacritic" score, indicating generally favorable reviews. Rotten Tomatoes gives a score of 81% "fresh" rating based on 96 reviews collected; 77 "fresh" and 19 "rotten" with the reported consensus "Bandslam is an intelligent teen film that avoids teen film cliches, in an entertaining package of music and coming-of-age drama." With the positive critical response from the review Rotten Tomatoes collected, it ranked #9 in the 10 Tomatoemeters of the Summer. Comparatively, Yahoo! Movies gives a grade of "B-" averaged from 7 critic reviews. Entertainment Weekly critic, Lisa Schwarzbaum gave the film a "B", and praised Hudgens' and Michalka's performances as well. Variety said that "Bandslam" will make its cracking voice heard amid the summer's boy-based blockbuster clique while Joe Williams remarked, "Although it's the wimpy teen musical that prevails, it's the misfit coming-of-age story that leaves an impression." Roger Ebert wrote on his review, that though this isn't a breakthrough movie, it's charming, and not any more innocuous than it has to be. Fort Worth Weekly revealed in the review, "The comedy subsides into some unusually heavy drama in the second half, and only Graff's assured direction keeps it from tipping over into weepiness." Empire and Digital Spy all gave Bandslam a three out of five rating while Independent Weekly and the Deseret News both gave the film two out of four. Rene Rodriguez of The Miami Herald revealed that the film was from "the John Hughes playbook of high-school comedies but lack the heart and insight Hughes invested in his pictures.", but still praised the teenage cast saying "The performances in Bandslam are uniformly strong – good enough to make you wish this bunch of charismatic, talented kids had been given better material." Time Out reviewer Derek Adams said that Bandslam is far from exceptional, but is saved by decent character development, a cluster of engaging performances and several amusing deadpan moments. Canada's The Globe and Mail reviewer's conclusion follows: "Bandslam offers some nice observational and comedy moments, and director and co-writer Todd Graff deftly deliver the coming-of-age goods for the three main characters." The Daily Telegraph's reviewer Leight Paastch says that the film gives the genre a right old spin thanks to some lively performances and sharp pacing. Bandslam was The Washington Post's critic choice, having a perfect score of 4/4 stars. Bandslam was somehow associated with High School Musical in a couple of reviews. However, the reviews concluded the comparisons positively, saying that Bandslam was "actually a lot quirkier than the posters would have you believe." New Jersey's local newspaper, The Star Ledger says that the plot is nicely skewed: "Basically, it's the standard teen picture – girl torn between bad boy and nice guy – with a gender switch." Michael Phillips of The Los Angeles Times praised the film by saying: "Bandslam is a pretty good movie given that the odds of it having been a pretty bad movie were steep." Critic Andy Webster of The New York Times said that Bandslam may not entirely break new teen-movie ground, but it does offer intriguing glimpses of performers ready to bolt from the Disney stable. Hudgens received an amount of praise from reviewers, emphasizing her transition from being associated with her previous commercial character, Gabriella Montez, multiple times. Reviewers also cited her impressive performance in the film. Even though Connell and Michalka each received their fair amount of enthusiastic press, David Waddington of North Wales Pioneer claims that Hudgens "outshines the rest of the cast, failing to fit in with the outcast narrative and making the inevitable climactic ending all the more expected." Hudgens was praised with her performance in the film that The Observer critic, Philip French said that she looks like the young Thandie Newton and "wisecracks like Dorothy Parker." French then adds that "Bandslam is a witty, touching, cleverly plotted film with excellent music." Eye Weekly reviewer Will Sloan says, "Bandslam is like a teenybopper version of Adventureland, and if its PG limitations keep it from being quite as insightful or funny as that film, it's still a serviceable, surprisingly intelligent bit of tweenertainment." Reviewers asserted that the film's music mainly lifted to the success of Bandslam from reviews, especially the ska version of Everything I Own, that the film is full of unexpected pleasures set to a surprisingly retro soundtrack. Similarly, Michael Rechtshaffen of The Hollywood Reporter emphasized the effect of the film's music-driven comedy set against the backdrop of a high school battle of the bands competition which manages to come up with a fresh backbeat for the familiar alienated teen refrain, boosted by a talented cast and authentic soundtrack.
Distribution
Bandslam was released on August 12, 2009, in the UK, Ireland, and France; August 13, 2009 in Australia; August 14 in the US, and Canada; August 20, 2009 in some parts of Asia; August 26, 2009 in the Philippines. Earlier, the film's tentative date was April 10, 2009 listed by The Numbers around the time Liam Aiken was involved in the film. It then switched to be on July 31, 2009, which was the original release date once production started. But with unknown reasons, Box Office Mojo confirms the push back to its current US release date which is on August 14, 2009. The film was titled as "High School Band" in Brazil, The film was previously titled as "Will", based on early reports, and then it was renamed to "Rock On", ultimately ending up being called "Bandslam." A premiere night, which was attended by the rest of the cast including the main actors of the film, was held at Westwood, California on August 6, 2009. The film was rated PG in the US for some thematic elements and mild language. In the Philippines, it is rated GP. Bandslam was critically successful but did not do well commercially. Debuting at 2,121 theaters, the film only grossed $890,000 on its first day and failed to chart in the top 10. The film eventually reached the top 10 and grossed $50,000 more on the same day. For its opening weekend, Bandslam didn't chart in the US weekend box office top 10, where it only grossed $2,250,000. It only reached the number 12 spot. As of October 1, 2009, the film has a domestic gross of $5,210,988, with a foreign gross of $7,014,035 totaling an international gross of $12,225,023.
Home media
Bandslam was slated to be released in standard DVD and Blu-ray in the UK on December 7, 2009. However, due to unknown circumstances, UK label E1 Entertainment were unable to release the film on Blu-ray at that time. In the United States, the DVD was released on March 16, 2010. In the rest of Europe, the DVD was also released between December 2009 and June 2010.
The DVD contains, aside from the movie itself, some extras:
Bandslam: Making the Band documentary
Audio commentary by the Director and the cast
Deleted scenes
Music video: "Honor Society" – "Where Are You Now".
Music video: "I Can't Go On, I'll Go On" featuring Vanessa Hudgens – "Everything I Own".
Additionally:
International releases included a trailer in the local language.
Also, the UK DVD includes an The Twilight Saga: New Moon artcard.
Soundtrack
The soundtrack was released under Hollywood Records on August 11, 2009. The soundtrack features tracks from Wilco, The Burning Hotels, Velvet Underground, Peter Bjorn and John, Seventeen Evergreen, Honor Society, the Daze, Nick Drake and David Bowie.
References
Bandslam Wikipedia
(Text) CC BY-SA
Bandslam IMDb
Bandslam Rotten Tomatoes
Bandslam Roger Ebert
Bandslam Metacritic
Bandslam themoviedb.org