Alison Lawton (born May 29, 1970) is a Canadian entrepreneur, social advocate and philanthropist. She is the producer of the documentary Uganda Rising and founder of Mindset Social Innovation Foundation.
Contents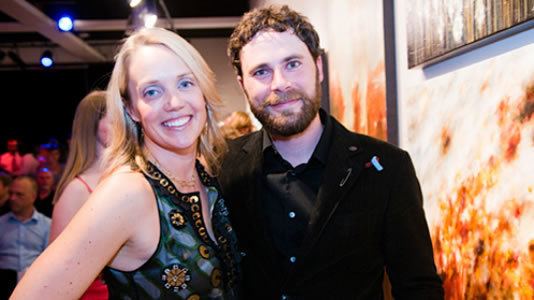 Early years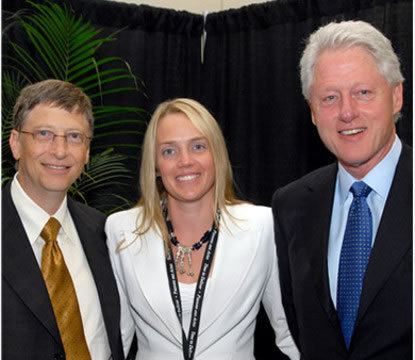 Lawton graduated with Bachelor of Arts degree in Communication Studies from Concordia University in 1995 and then joined Investor First Financial. In 1997, Lawton founded the Winfield Venture Group, a private angel investment firm along with IdeaPark Ventures. In 2000, Lawton married Frank Giustra, Vancouver-based financier and philanthropist.
Business career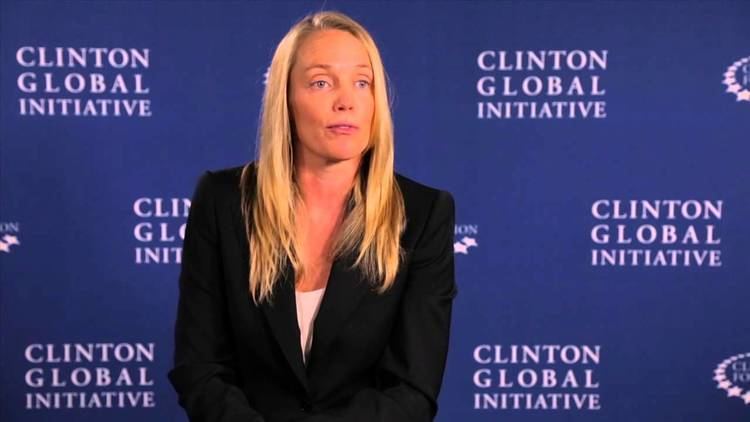 In 1995, Lawton joined Investor First Financial and began her business career in private equity sales. She focused on the areas of syndicated software, film, television, real estate and tax shelter offerings. In 1997, she founded her own investment company, Winfield Venture Group; a private angel investment and corporate finance boutique.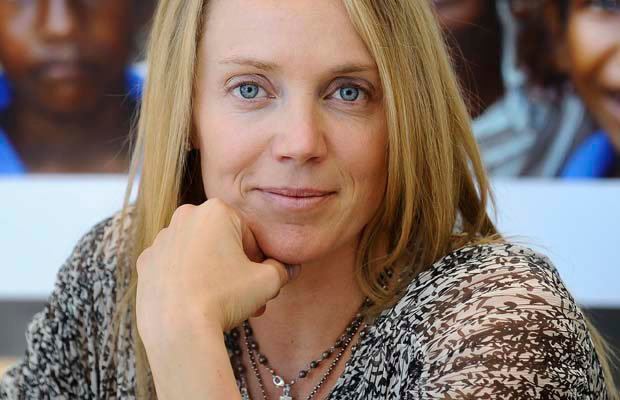 She also founded IdeaPark Ventures, an internet incubator company that she sold in 2000 to Goldcorp mining magnate, Ian Telfer. At the same time, she became an early stage investor in Vision Critical. Angus Reid, known for social research in Canada, is the company's CEO.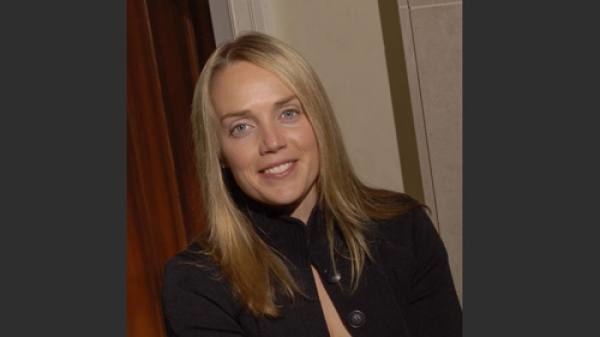 In 2000, she married financier and philanthropist Frank Giustra and had her first child, a son. She had a daughter three years later, then she and Giustra separated in 2008.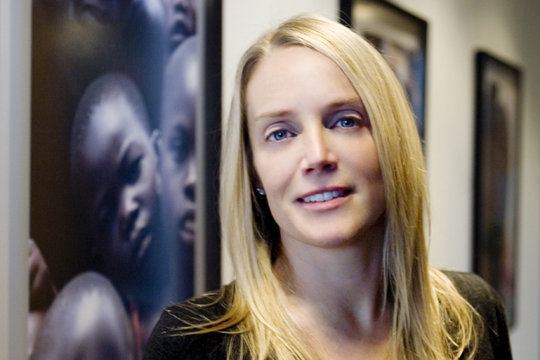 Lawton returned to school in 2002 to do a master's degree in Applied Sciences from Simon Fraser University. Her thesis focused on "the role of the media in creating value in financial markets."
Lawton kept active business while working on her MA and continues to do so. She's an investor in several BC-based software start-ups, including Sosido Networks, Strutta and Tyze Personal Networks. She was also an early stage investor in YYOGA (yoga health and wellness centres started by Nettwerk Music Group founder and CEO Terry McBride).
Philanthropy and advocacy
While Lawton focused on business ventures, she was also involved in Humanitarian work. She has served on the board of the Positive Women's Network and Pacific AIDS Resource Centre (PARC) and worked one on one with HIV-positive kids in home settings and helped to organize retreats for HIV-positive women and children.
In November 2005, Lawton was appointed Chair of the Unite for Children, Unite Against AIDS campaign for UNICEF Canada. Some of her campaign initiatives included producing the Unite against AIDS concert series and UNICEF's first Canadian art auction, Unite with Art. The events raise funds for UNICEF, as well as the consciousness around HIV/AIDS and how it has redefined childhood for millions of children worldwide. Lawton also produced a 25-minute educational documentary for UNICEF; Hope in the Time of AIDS featured Stephen Lewis and was narrated by Pierce Brosnan.
Lawton met Lloyd Axworthy, former Director of the University of British Columbia's Liu Institute for Global Issues and former Canadian Foreign Affairs Minister, in 2004. He encouraged her to cover the forcible conscription of children in Uganda's civil war.
After a trip to Uganda she struggled with how to properly publicize the plight of the Acholi children in Uganda and consulted with former President Bill Clinton, whom she met while touring Africa with UNICEF and the Clinton Foundation. On a special request from the Dalai Lama Center for Peace and Education, she flew to India to present her work and also consult with the Dalai Lama. The spiritual leader told her to stop worrying and "work from a place in your heart." What started off as an educational video that Axworthy could use for lobbying, ended up becoming "Uganda Rising", a full-length documentary that chronicled the 20-year civil war in the country. Written and co-directed (with Jesse James Miller) by Pete McCormack, and narrated by Kevin Spacey, it screened at more than 25 film festivals worldwide and was the recipient of the Best Documentary Award at several festivals including WT Os International Film Festival and Full Frame Documentary Film Festival.
In 2006, Lawton founded Mindset Social Innovation Foundation. As its founder and CEO, Lawton directly works with artists, policy makers, educational institutions, governments, and UN organizations. The foundation's mandate is to change the way people think, feel and act towards today's most pressing issues.
In 2009, Lawton donated $1 million to the University of British Columbia Graduate School of Journalism. The donation sustains an International Reporting course so students can travel abroad to work on under-reported news stories. The first year of the course saw 10 students travel to China, India and Ghana to investigate the growing trend of North American electronic waste being shipped to developing countries. The inaugural students won an Emmy for their documentary, "Ghana: Digital Dumping Ground," which came out of their course work.
Lawton is funding research at UBC that is studying the discovery, development and delivery of pharmaceutical drugs. The group is creating an online collaborative platform to share ideas for change so that life-saving medicines are more widely and readily distributed to those most in need (antiretrovirals for AIDS in Africa, for example).
Lawton currently sits on the advisory council for Richard Branson's foundation, Virgin Unite Canada, whose mandate is to unite people to tackle tough social and environmental problems with an entrepreneurial approach. In 2009, she joined Branson and other international entrepreneurs on a trip to South Africa to evaluate Virgin Unite projects.
Awards, appointments and memberships
UNICEF's Champion for Children Award (2006)
UNICEF Canada Unite for Children, Unite against AIDS Chairperson (2006–2010)
Simon Fraser University Outstanding Alumni Award for Community Service (2007)
Business in Vancouver's Top 40 Under 40 Award (2006)
Appointed to the John F. Kennedy School of Government Women's Leadership Board at Harvard University
Sits on the Advisory Committee for Virgin Unite Canada
Sits on the BC Advisory Council for Social Entrepreneurship
Senior Fellow of the Centre for Sustainability and Social Innovation at the Sauder School of Business, UBC
Member of the UBC Graduate School of Journalism Advisory Board
References
Alison Lawton Wikipedia
(Text) CC BY-SA