Citizenship

Canadian




Name

Frank Giustra




Alma mater

Douglas College




Role

Executive





Occupation

business executive




Education

Douglas College




Children

son, daughter




Residence

West Vancouver, Canada







Born

1957 (age 57–58)

Sudbury, Ontario, Canada




Known for

founding Lions Gate Entertainment




Spouse

Alison Lawton (m. 2000–2007)




Parents

Domenica Giustra, Giuseppe Giustra




Organizations founded

Lions Gate Entertainment, Lionsgate Films, Lionsgate Television




Similar People

Alison Lawton, Jon Feltheimer, Carlos Slim, Carlos Bolado, Carla Ortiz




Profiles




Twitter
Frank giustra speaking at the canaccord resource conference
Frank Giustra (born August 1957) is a Canadian businessman in the mining and filmmaking industries, and a philanthropist.
Contents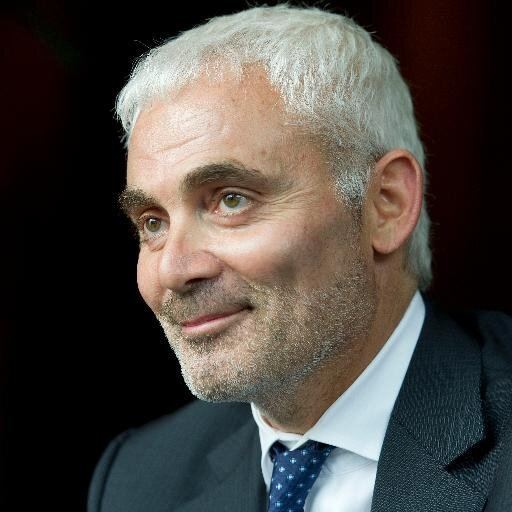 Brian paes braga 28 year old ceo of lithium x on meeting frank giustra and building a 100m company
Early life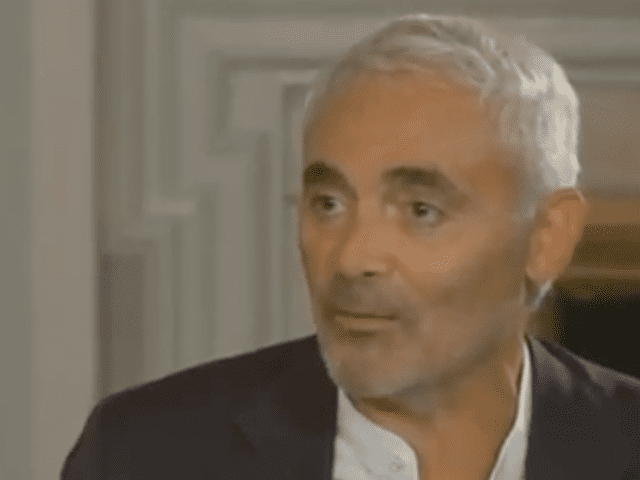 Giustra was born in August 1957 in Sudbury, Ontario, Canada, the son of Giuseppe and Domenica Giustra, and lived in Italy and Argentina as a child. Giustra spent his middle school years in Aldergrove, British Columbia, Canada, and graduated from high school there in 1976. Giustra's father was a Sudbury nickel miner, who introduced his son to his broker. He graduated in 1979 from Douglas College where he spent his first year playing trumpet in the school's music program before switching over to business and finance.
Investment industry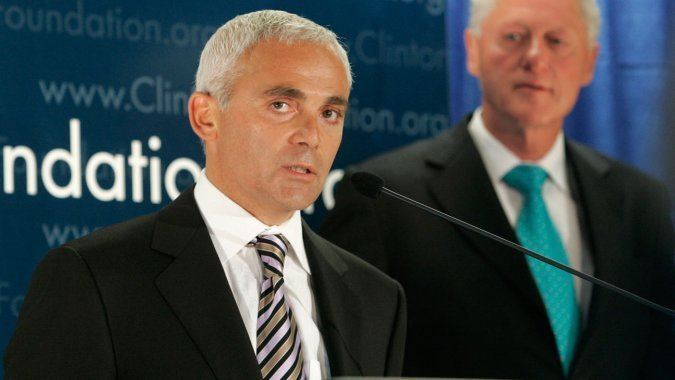 Giustra took a securities course and began his career in the investment industry in 1978 with Merrill Lynch as an assistant trader and then as a stockbroker. In the early 1980s, Giustra left Merrill Lynch to create a resources-financing group in Europe for the new firm Yorkton Securities. He is said to have "transformed Yorkton into a major force in the world of international mining finance." In 1990, he became president of the company and, in 1995, was appointed chairman and CEO. From 2001 to 2007, Giustra was chair of Endeavour Financial, a merchant banking firm which financed mining companies. Giustra is now CEO of Fiore Group of Companies.
Philanthropy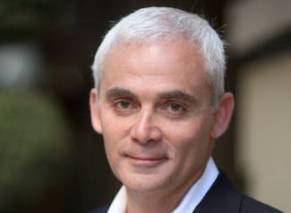 The Radcliffe Foundation was established in 1997 by Giustra, its president. The Vancouver-based foundation supports local and international disaster relief, economic development, and homelessness charities. In June 2007, Giustra launched the Clinton Giustra Enterprise Partnership with U.S. President Bill Clinton, a partnership between the William J. Clinton Foundation, private sector, governments, local communities, and other NGOs.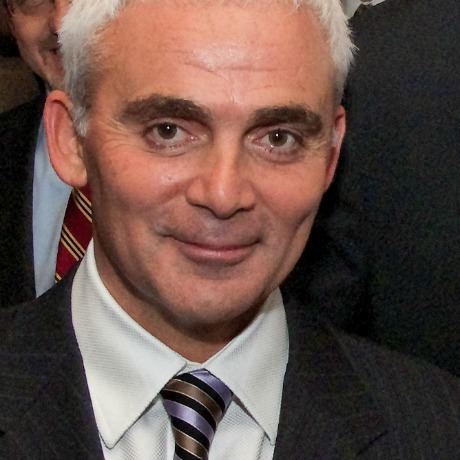 CGSGI aims to alleviate poverty in the developing world in partnership with the global mining community. Along with Mexican billionaire Carlos Slim, Giustra pledged a minimum of $100 million each toward the effort and the money was given to the Clinton Foundation. On June 17, 2010, Giustra joined wth Carlos Slim and President Clinton to create a $20 million fund to assist small businesses in earthquake-ravaged Haiti.
The Radcliffe Foundation has contributed $30M towards the Clinton HIV/AIDS Initiative (CHAI), which works with governments and other partners to increase access medical care for HIV-positive people.
In 2005, the Radcliffe Foundation began supporting the International Crisis Group, an independent organization working to prevent and resolve deadly conflict on five continents through analysis and high-level advocacy. With the support of Giustra, who sits on the executive committee, and contributions that total $10 million, the International Crisis Group is a leading independent, non-partisan, source of analysis and advice to governments and intergovernmental bodies like the United Nations, European Union and World Bank on the prevention and resolution of deadly conflict.
The Radcliffe Foundation also has been worked with the Vancouver Foundation and the City of Vancouver on a program called Streetohome. Established in 2008, Streetohome is a community-based initiative which brings together non-profits, civil society groups, business, governments and citizens to address homelessness in Vancouver. Giustra sits on the board of Streetohome Foundation and chairs the capital campaign. He also donated $5 million to the foundation in 2010.
In Vancouver and surrounding communities in British Columbia, the Radcliffe Foundation assists charities and programs which include British Columbia Children's Hospital, Canuck Place, the Templeton Education Foundation, the Greater Vancouver Food Bank Society, and various other art and theater programs for children.
Lionsgate Entertainment, Thunderbird Films and Sea to Sky Entertainment
After he left investment banking in 1996, served as chairman of Lions Gate Entertainment from 1997–2003. He hoped to capitalize on the growing film industry in Vancouver. The company bought a number of small production facilities and distributors. Its first success was American Psycho, which began a trend of producing and distributing films far too controversial for the major American studios. Other successes included Affliction, Gods and Monsters, Dogma, and the Michael Moore documentary Fahrenheit 9/11, which turned out to be the studio's highest grossing film. In 2000, Giustra left the firm and it was taken over by Jon Feltheimer and Michael Burns. Giustra sold most of his stake in Lionsgate in 2003.
In December 2010, Giustra returned to Lions Gate Entertainment as a member of the board of directors. In March 2012, he started a new joint venture with Lionsgate and Thunderbird Films, called Sea to Sky Entertainment, which will focus on projects in the television industry.
September 2014, Thunderbird Films, where Giustra is both a director and investor, purchased UK Soda Pictures Inc. In April 2013 Thunderbird Films, which has a partnership with Lionsgate to run a TV studio, purchased Reunion Pictures for an undisclosed sum to bolster its one-hour drama production capacity. The deal is Thunderbird's latest move to turn the distribution and rights management company into a major film and TV producer. Lionsgate founder Frank Giustra is a major shareholder who largely orchestrated the 50–50 joint venture Sea to Sky Entertainment with Lionsgate.
Other work
Giustra is president and CEO of Fiore Group of Companies, a private firm managing private equity investments. Fiore Group also provides advisory services to Endeavour Mining Corporation, a gold mining company. Vancouver Magazine for numerous years has ranked Giustra in the Power 50 list of the most powerful people in Vancouver.
Giustra is a co-owner of Thunderbird Films. In August 2011, it was announced, by Alcon Entertainment that Ridley Scott will direct the new Blade Runner film. Frank Giustra and Tim Gamble, CEO's of Thunderbird Films, will serve as executive producers. He also formed Sea to Sky Entertainment.
Giustra became close with former US President Bill Clinton during fundraising efforts for tsunami relief in 2004. Giustra is a member of the board of trustees of the Clinton Foundation. Giustra provided his corporate jet for Clinton's fundraising campaign in Africa.
In June 2007, Giustra joined with Clinton to launch the Clinton Giustra Enterprise Partnership to address global poverty. Giustra committed $USD 100 million plus half of what he makes in the resource industry for the rest of his life. Carlos Slim Helú, the Mexican businessman and richest person in the world, made a matching contribution and Giustra is expected to enlist others in the Canadian resource industry.
Giustra is frequently quoted regarding gold and currency markets in publications such as Forbes, StockHouse.com, and GoldEditor.com.
Giustra cited Andrew Carnegie as an influence in his philanthropy but credited his wife, Alison Lawton, a dot-com millionaire turned human rights activist and producer of documentary films on humanitarian crises, with inspiring him about sustainable growth.
Giustra is also a director of the International Crisis Group, an international, non-profit, non-governmental organization whose mission is to prevent and resolve deadly conflicts through high-level advocacy.
Recently, Giustra started Fiore Music, and Westsonic Music, and spends much of his time writing lyrics. He is also a guest blogger on the Huffington Post, under Dear Rich People.
Personal life
In 2000, Giustra married Alison Lawton, an investor and producer of documentary films on humanitarian crises. Giustra and Lawton divorced in 2007 and have two children together. They live in West Vancouver.
References
Frank Giustra Wikipedia
(Text) CC BY-SA