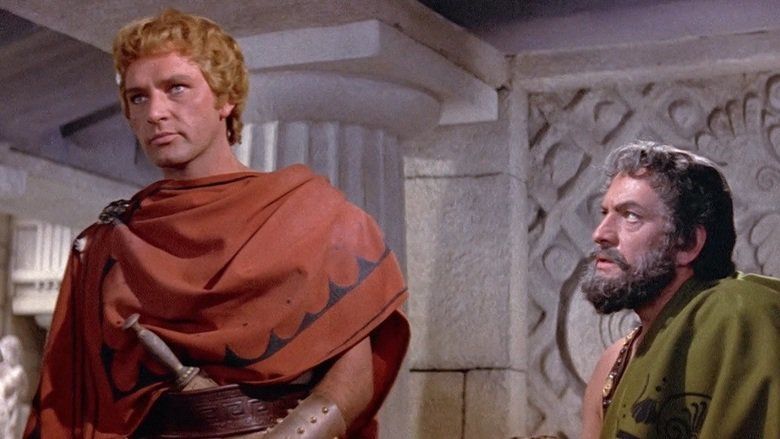 Demosthenes is preparing for war to resist Philip II's takeover of Greek city-states.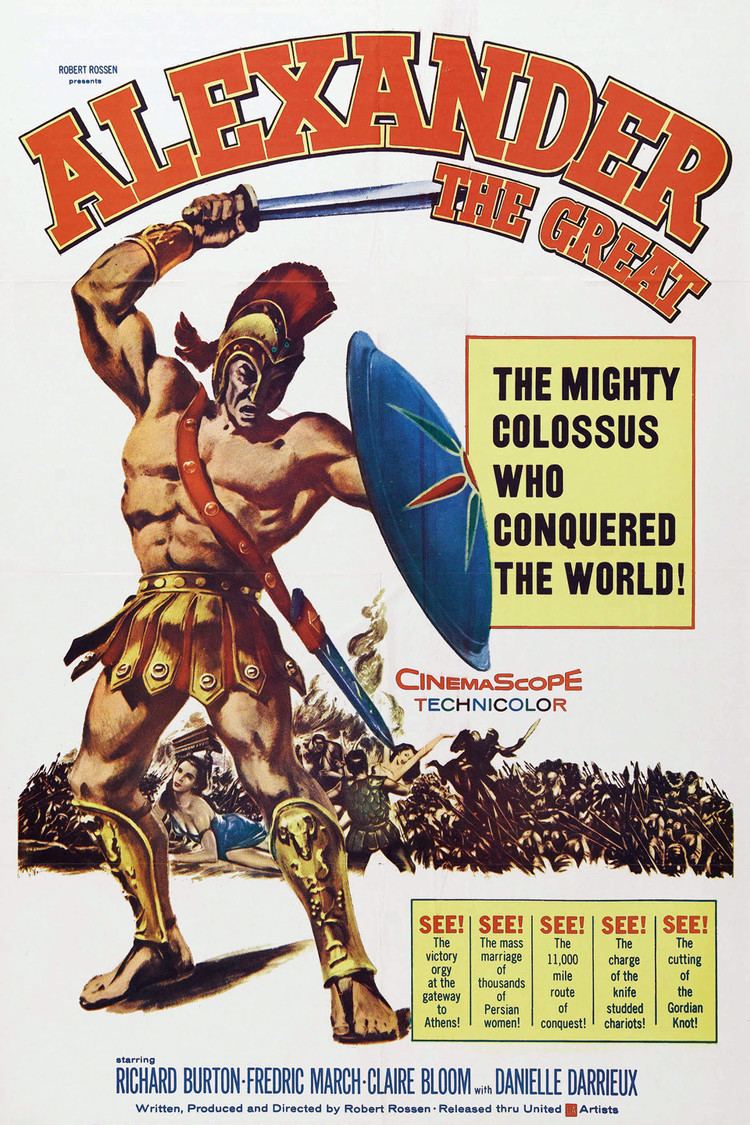 While Philip II is leading a campaign to take over Olynthus, he is informed that his spouse Olympias has borne him a son who, she claims, is "a god born of a god." Philip is angry because he suspects that Olympias has committed adultery and that she was not impregnated by a god; however, General Parmenio advises the king to let Alexander grow up and succeed him.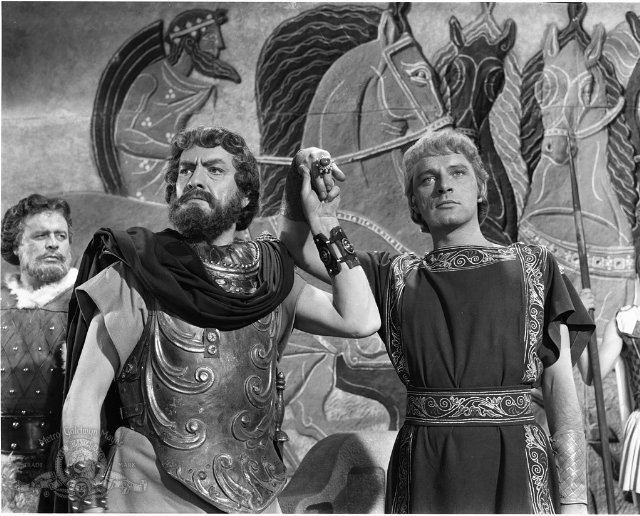 While growing up, Alexander receives instruction in history, mathematics, logic and other subjects from Aristotle in Mieza. Alexander is eager to rule and tells his tutor that like Achilles he would rather have a "short life with glory" than a "long life of obscurity." Philip then decides to send Alexander to the Macedonian capital, Pella, as a regent to rule the city while Philip is away fighting wars. This is done to prevent Olympias from spreading rumors about her husband's death. Alexander uses this opportunity to rule in his own right — he becomes neither a pawn of his mother nor his father. Alexander later joins Philip and they go on campaigns of conquest together to places such as Athens in the Battle of Chaeronea in 338 BCE. After the battle is won, Alexander demands that no Greek city-state ever bear arms against Pella and that they supply men, arms, and ships for the war against Persia.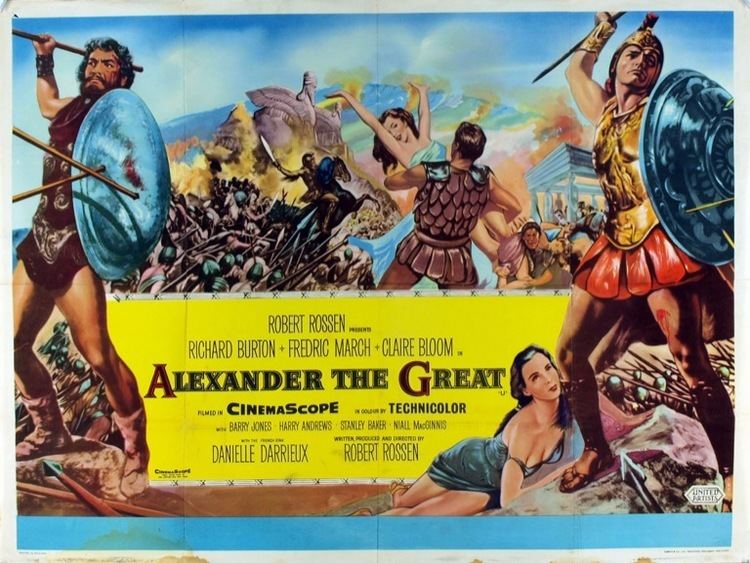 Philip II divorces Olympias accusing her of "unfaithfulness" and marries Attalus's niece Eurydice, thereby making her the new queen. This move creates a chasm between Alexander and his father, not only because Alexander's mother has been repudiated but also because his succession hangs in the balance since some men in Philip's court see him as a bastard.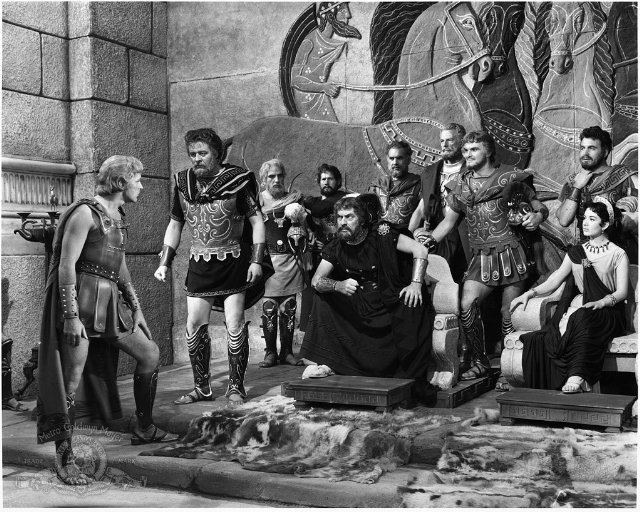 Pausanias, a loyal friend of Alexander, assassinates Philip II whereupon Alexander kills Pausanias then and there. At this juncture, Alexander claims the loyalty of all Macedonians and assumes the titles of his father. He tells the Macedonians that the Treaty of Corinth still stands. Memnon is exiled for not pledging his loyalty to Alexander.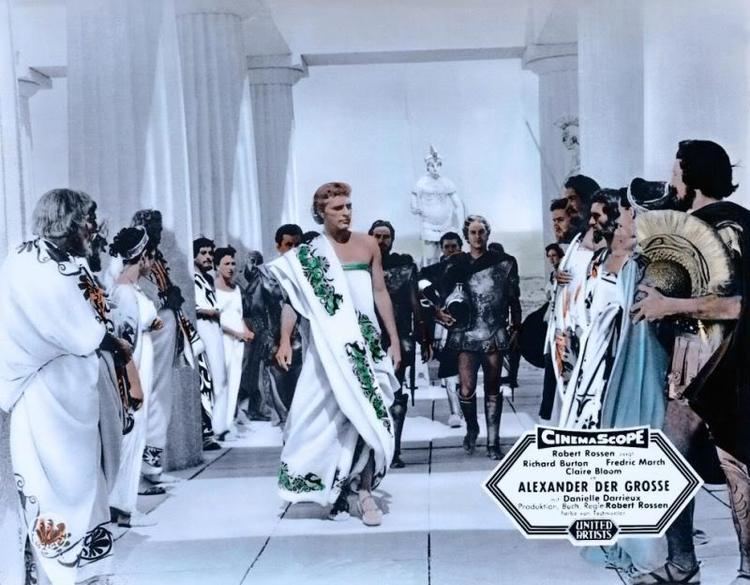 Alexander embarks on his mission to conquer the whole of Asia. Memnon, who is now in Darius III's court, advises him to retreat strategically and attack Alexander when his supplies run out. However, the lords of Persia underestimate the "boy" Alexander and resolve to fight him at Granicus.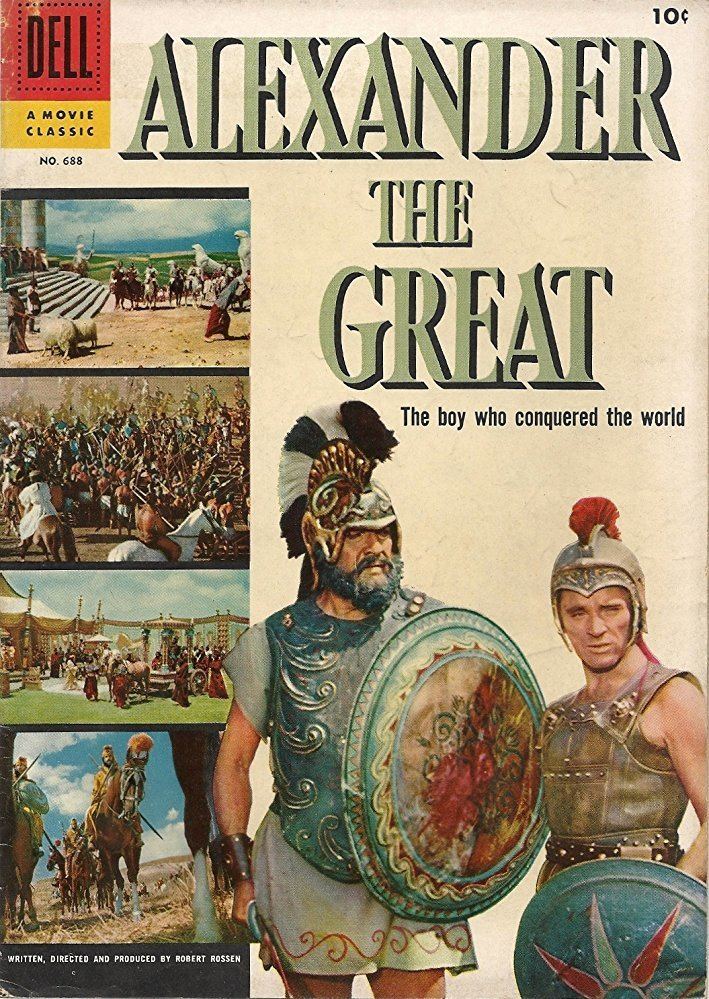 After the victory at Granicus, Alexander goes to Phrygia and unravels the knot tied by King Gordius by cutting it.
Before the battle in Babylon, Alexander states that the lunar eclipse which some of his men thought was a bad omen means that "the Persian moon will be eclipsed by the Macedonian Sun" with which Aristander the seer agrees. After victory in Babylon, Darius III flees to the Caspian Gates to build and gather up an army; the dispirited commanders of Darius III kill him. In his will, Darius tells Alexander, "Take my daughter, Roxane, for your wife...that our worlds may become as one." Alexander then orders the lords of Persia that had committed regicide to be impaled upon stakes for their betrayal against their former kings.
At a drunken revelry in Babylon, Alexander declares, "I am the son of God" (Zeus) and "the world is my domain....We will march to the end of the world." In Athens, news reaches that Alexander is in India and is conquering there whereupon Aeschines proclaims, "He has outdone the gods."
Alexander takes his status to heart, his arrogance and paranoia increasing to unstable proportions, but the bold young leader's conquests come to an end after he kills his close friend, Cleitus, with his spear following a drunken argument. Grief-stricken and humbled, Alexander returns to Babylon from India, losing many of his men in the process. He marries Roxane at Susa, but falls ill soon after. When asked upon his deathbed to whom he will leave his empire, Alexander whispers, "To the strongest."
Charlton Heston was sought for the title role, but turned it down, stating "Alexander is the easiest kind of picture to make badly". The decision to hire Richard Burton was later criticised as he looked too old for the part, despite being only 29 at the time. Alexander, who reigned from the age of 20 until his death at age 32, was supposed to be a teenager in the first hour of the film.
Director Robert Rossen shot the film to run for over three hours, complete with an intermission, and was hugely disappointed when the producers cut the film down to 141 minutes.
The film has a 'rotten' rating on Rotten Tomatoes of "0%" derived from seven reviews averaging 3.7 out of 10.
Dell Four Color #688 (May 1956)